You've heard of newborn photography and you've heard of first birthday photography. But what about the time between your baby's birth and their first birthday? You don't want to miss those amazing milestones either! That's why, in the world of Camp Hill baby photography, every parent loves a sitter session.
Ever heard of sitter sessions? All the answers you need to know are right here.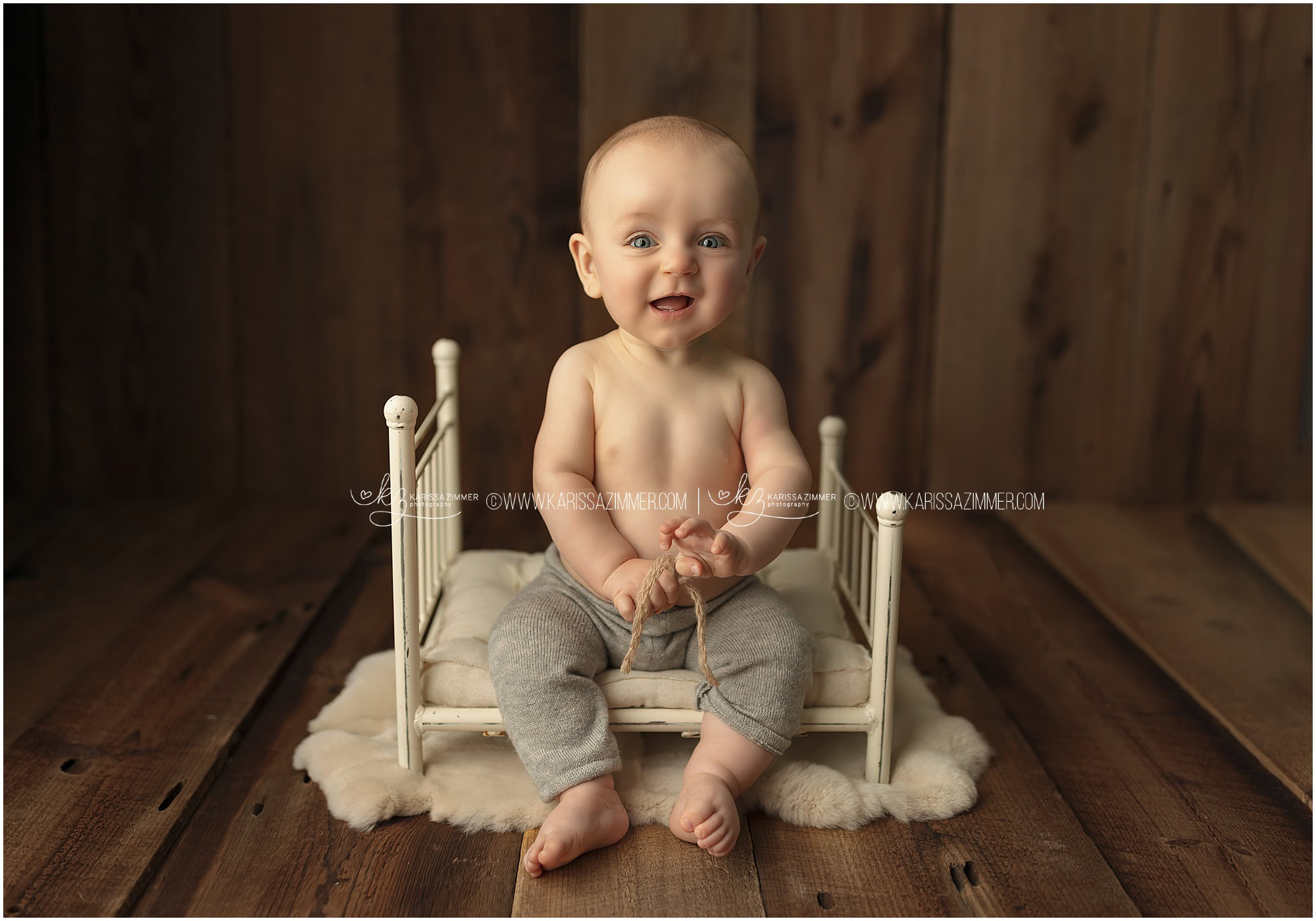 What Is a Sitter Session in Baby Photography?
A sitter session is a baby photography session to celebrate the milestone of your baby sitting up on its own. Each baby develops at its own pace, so timing can vary. Usually, though, babies are ready for a sitter session around six to nine months.
What Are Sitter Sessions So Popular for Camp Hill Baby Photography?
The sitting stage happens to be one of the most adorable stages in a baby's first year. First of all, who doesn't love to see a beautiful baby sitting up on those precious chubby legs? Second, the sitter stage is a perfect time for photos. Your baby is alert and aware but not yet mobile. That means we can get plenty of portraits of those stunning baby eyes but your baby isn't constantly crawling out of the frame.
Finally, this age is when we start seeing hints of your baby's one-of-a-kind personality. It tends to be a very smiley, giggly age, so it's the perfect time to capture those amazing baby smiles on camera.
All that combined makes for one thing: a gallery of gorgeous baby portraits you can't help but love.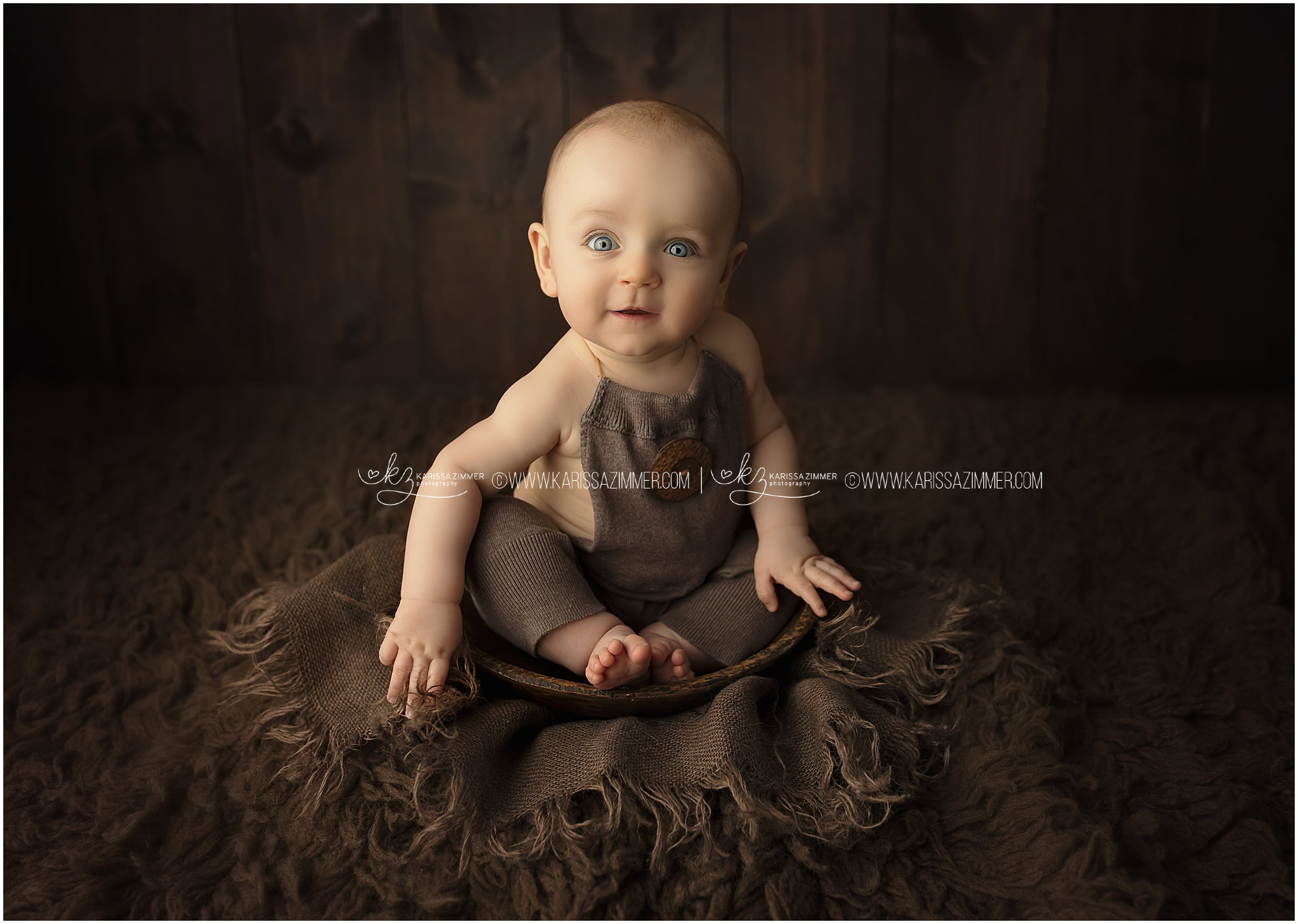 When Should I Schedule a Sitter Session for My Baby?
My schedule often books up months in advance, so it's a good idea to call me a few months before you expect your baby to be sitting. If your baby hits that milestone sooner or later than expected, it's more likely that I can adjust my schedule if I already have time reserved for you.
What Can I Expect During a Sitter Session?
When you book your sitter session at my Camp Hill baby photography studio, the customization begins. We'll chat in advance to find out what you envision for your baby's portraits. If you'd prefer to have my artistic sense lead the way, I'm happy to do so.
Your sitter session will take place in my comfortable, well-stock studio. It takes about one to two hours, so it's shorter than a newborn session because your baby is more independent.
During your baby's sitter session, your helping hands will be much appreciated! I may call on you to coax some smiles out of your baby, help them stay in a pose, and so on. Every session is customized to my client, so rest assured that I'll create portraits that bring out the best in your baby's personality.
A few weeks later, you'll enjoy the magic moment: your gallery reveal. You'll return to my studio to see a display of your baby's sweet portraits. From there, I'll work with you to design your one-of-a-kind portrait art pieces you'll forever treasure as family heirlooms.

How to Book a Camp Hill Baby Photography Sitter Session
Want to secure a spot for your little bundle of joy's sitter session? I'm here to help! Contact my Camp Hill baby photography studio today.