So many of the families I work with are experiencing professional newborn portraits for the first time. Whether they're new parents or they have other kids but they're trying professional portraits for the first time, they usually have plenty of questions. As a Camp Hill newborn photographer, I'm happy to help and answer any questions you might have!
There are some questions that make parents blush, though, or that you might be too embarrassed to ask. First of all, let me assure you that I've been photographing babies and families for many years, so I've seen and heard it all! You can ask me anything. To help you know what to expect before your photo session, I'm answering some of the top embarrassing newborn photo questions in this blog.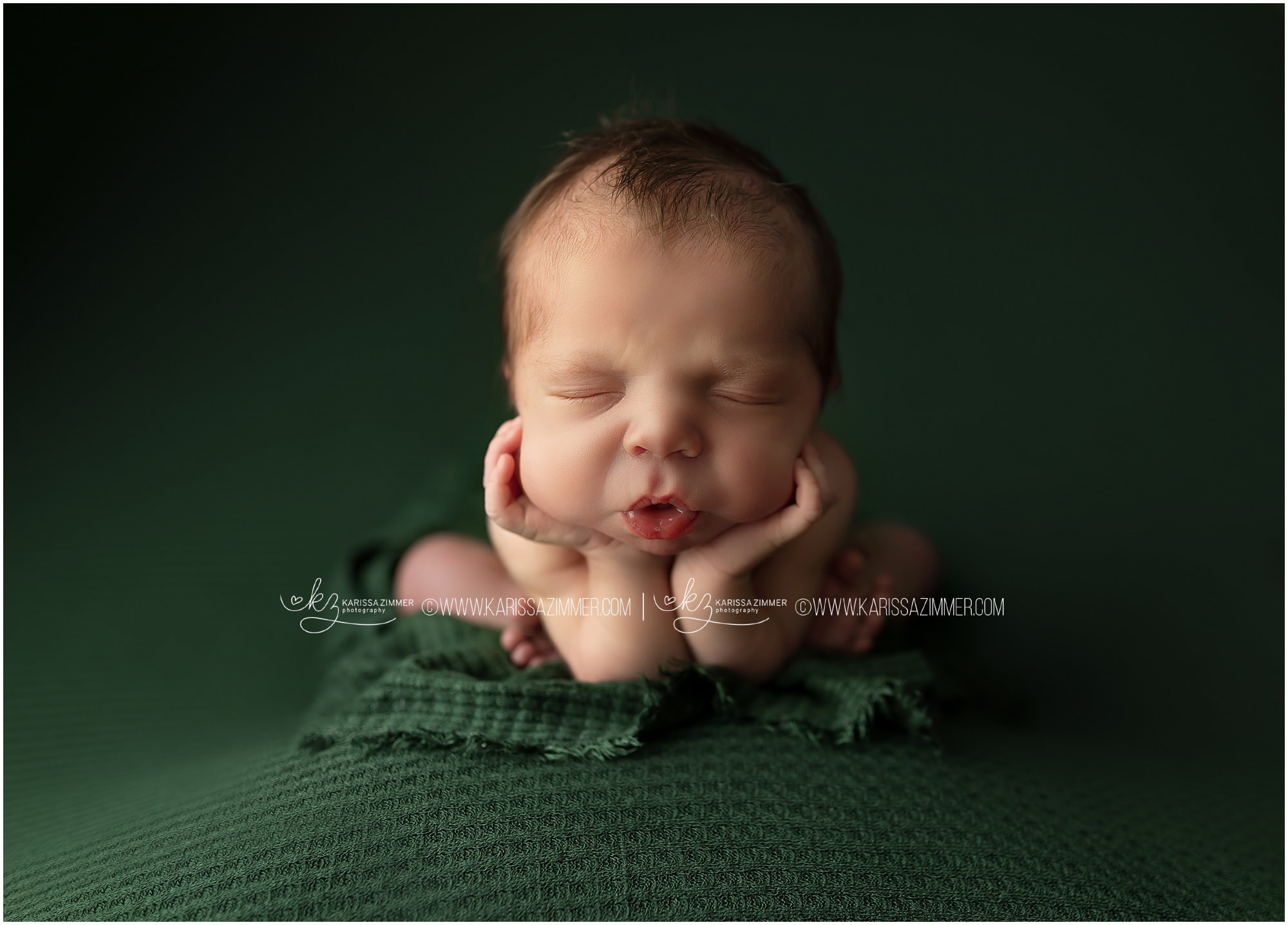 What happens if my baby pees or poops during the session?
Honestly, accidents happen – a lot! You might notice that you don't often see diapers in newborn portraits. It's a risk we willingly take.
If and when your baby pees or poops when they're diaper-free during their photo session, don't be embarrassed. Your baby is just being their natural and healthy self. I have plenty of clean-up supplies and extra items available.
However, I do encourage parents to bring an extra outfit for their newborn session. If your baby uses the bathroom on you during your portraits with the baby, a backup outfit lets us still get the sweet family shots we want.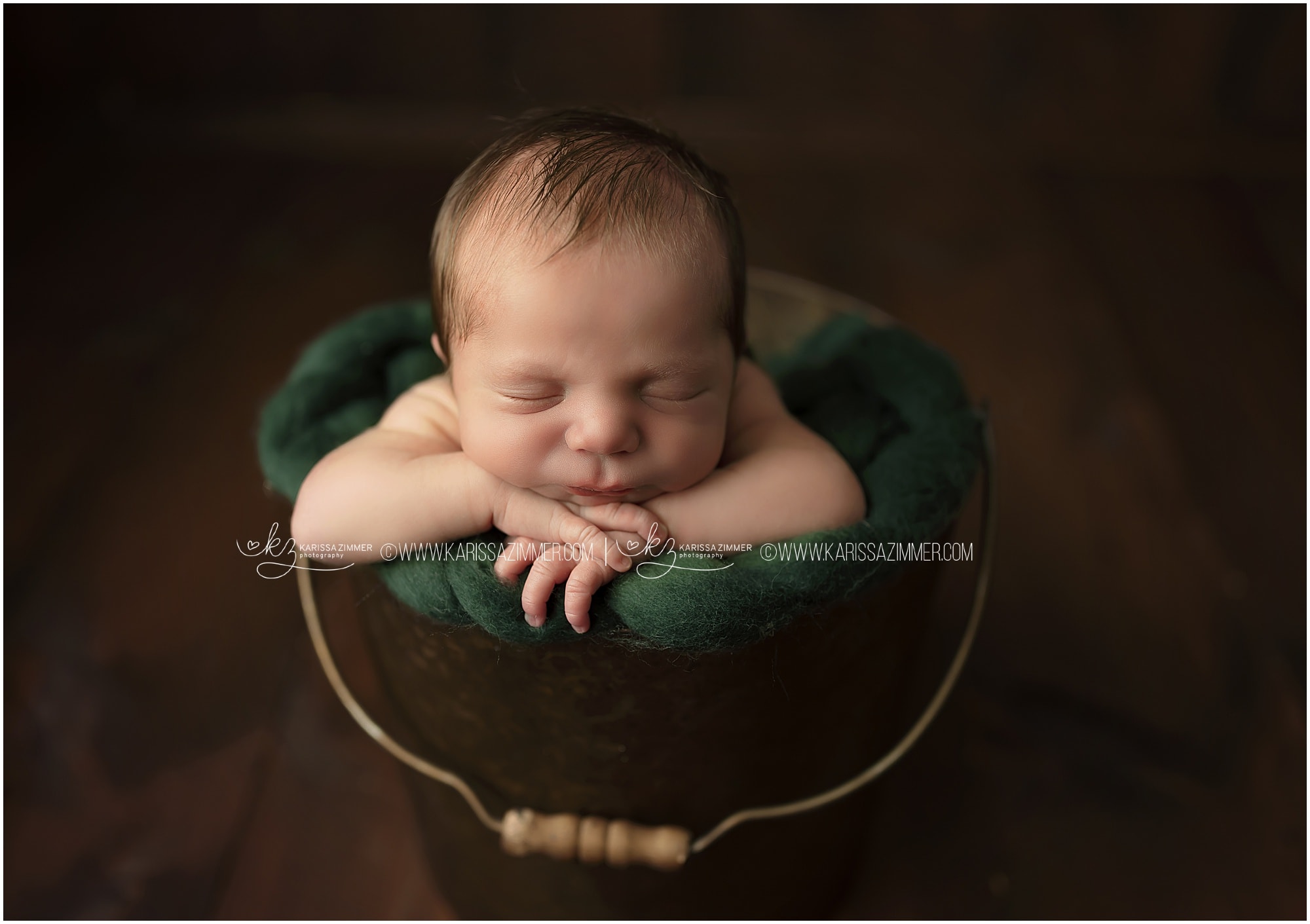 I'm self-conscious about my postpartum body. Do I have to be in my baby's newborn photos?
First things first: you have no reason to be self-conscious. I get it, your body has changed so much in the past several months (and several weeks), but it's the mark of all that amazing work your body has done.
With that said, I want you to feel confident postpartum and at ease during your photo session. We don't have to include you or your partner; we can just focus on solo newborn portraits. As a Camp Hill newborn photographer and family photographer, I can also strategically pose you in flattering ways. I can compose pictures as well that don't show your belly, like photos of you holding your baby lovingly against your cheek.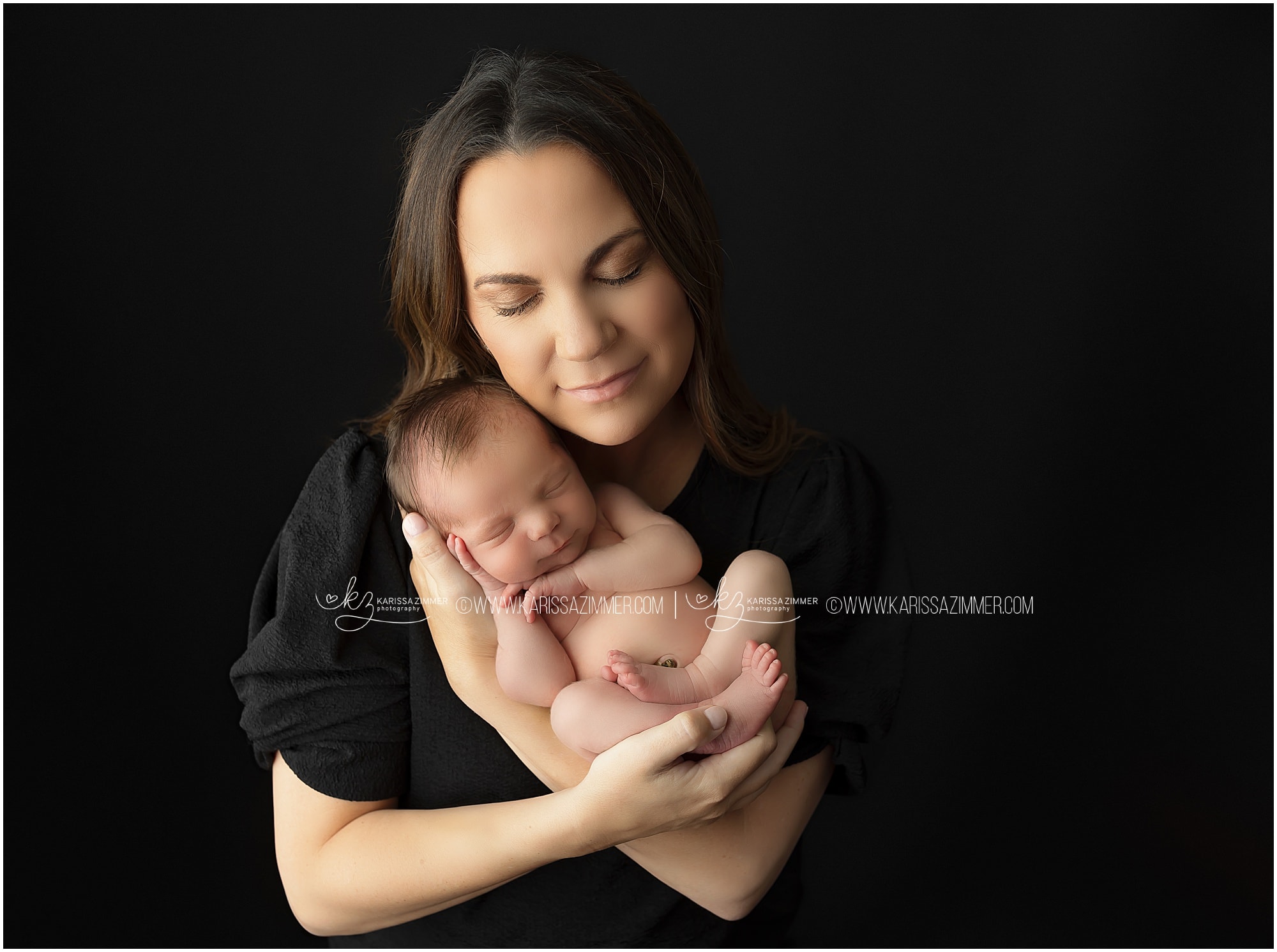 Will I be able to pump or breastfeed during my baby's photo session?
Absolutely! My private studio is designed for newborns and their parents, and I want you to be able to feel at home. I have plenty of quiet places where you can breastfeed or pump. Because newborn sessions can last up to six hours, this is something we plan for in every session.
What if my baby's older siblings are being disruptive during the newborn photo session?
Is there anything more precious than portraits showing the instant love between your new baby and their siblings? Bringing young toddler siblings to a newborn session doesn't work well, though, because newborn sessions are so lengthy. What child wouldn't get antsy after sitting in a studio for six hours? We also want to maintain a quiet, relaxed setting so we can keep your baby asleep for most of the session.
That's why, for families that want sibling portraits, I offer a sibling add-on option. We'll do your baby's full newborn session in my studio, and on a different day, we'll do a brief sibling photo shoot at your home. This way, you get the stunning sibling shots you want but your kids have the space to have fun and be kids.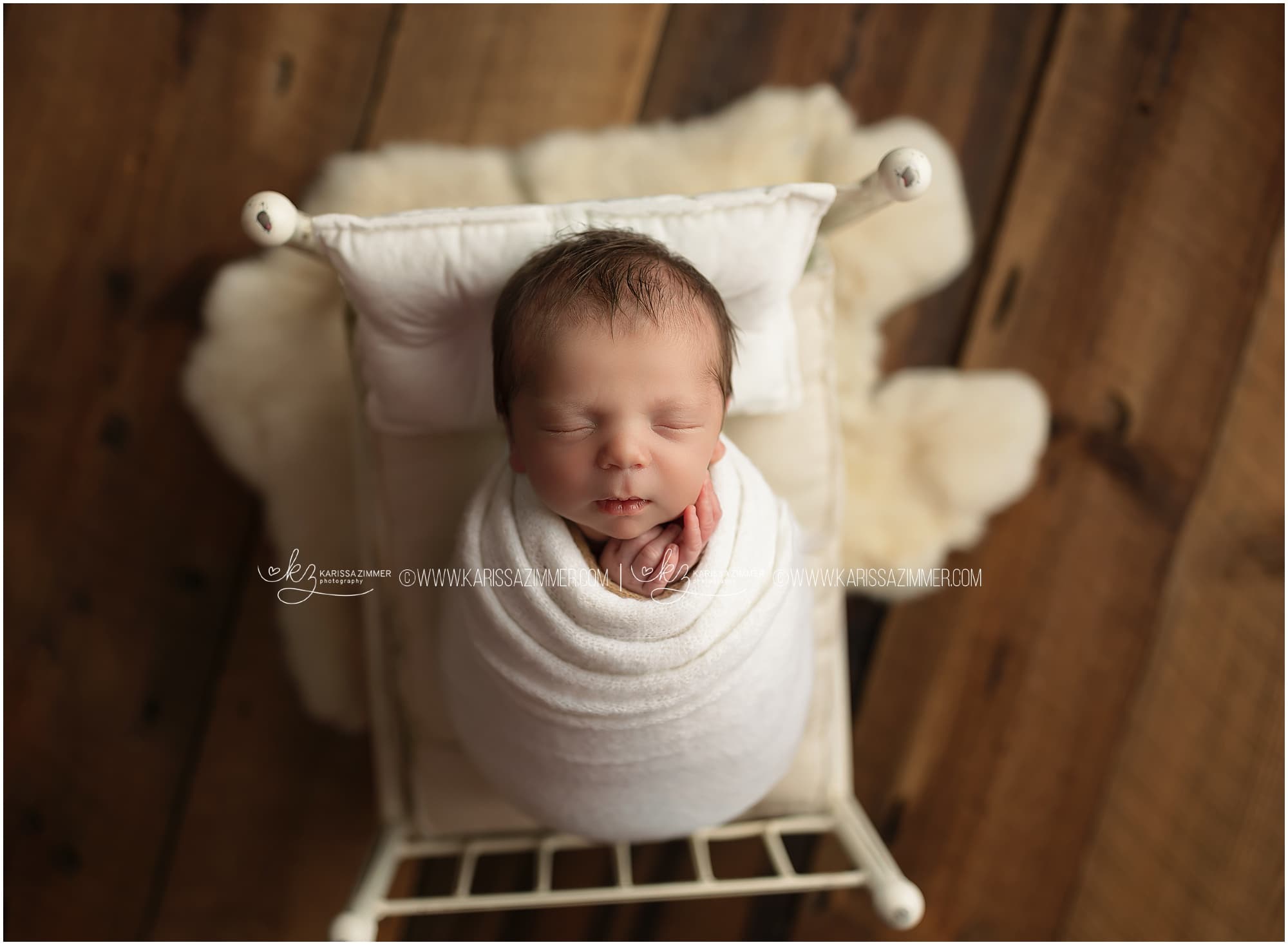 I want to maintain my baby's modesty in their newborn portraits. Can a Camp Hill newborn photographer do this?
Of course! These are your newborn photos, and we can be as modest as you would like to be. Generally, nude poses are done in a way that hides any private areas other than possibly your baby's butt in some poses. However, if you prefer not to do any nude poses, I'm happy to stick to wrapped newborn portraits.
Questions for Your Camp Hill Newborn Photographer? Ask Away!
As a Camp Hill newborn photographer, I can all but guarantee you that whatever you want to ask, I've heard it before! If you have questions or if you want to discuss a newborn photo session for your baby, contact my photo studio today.