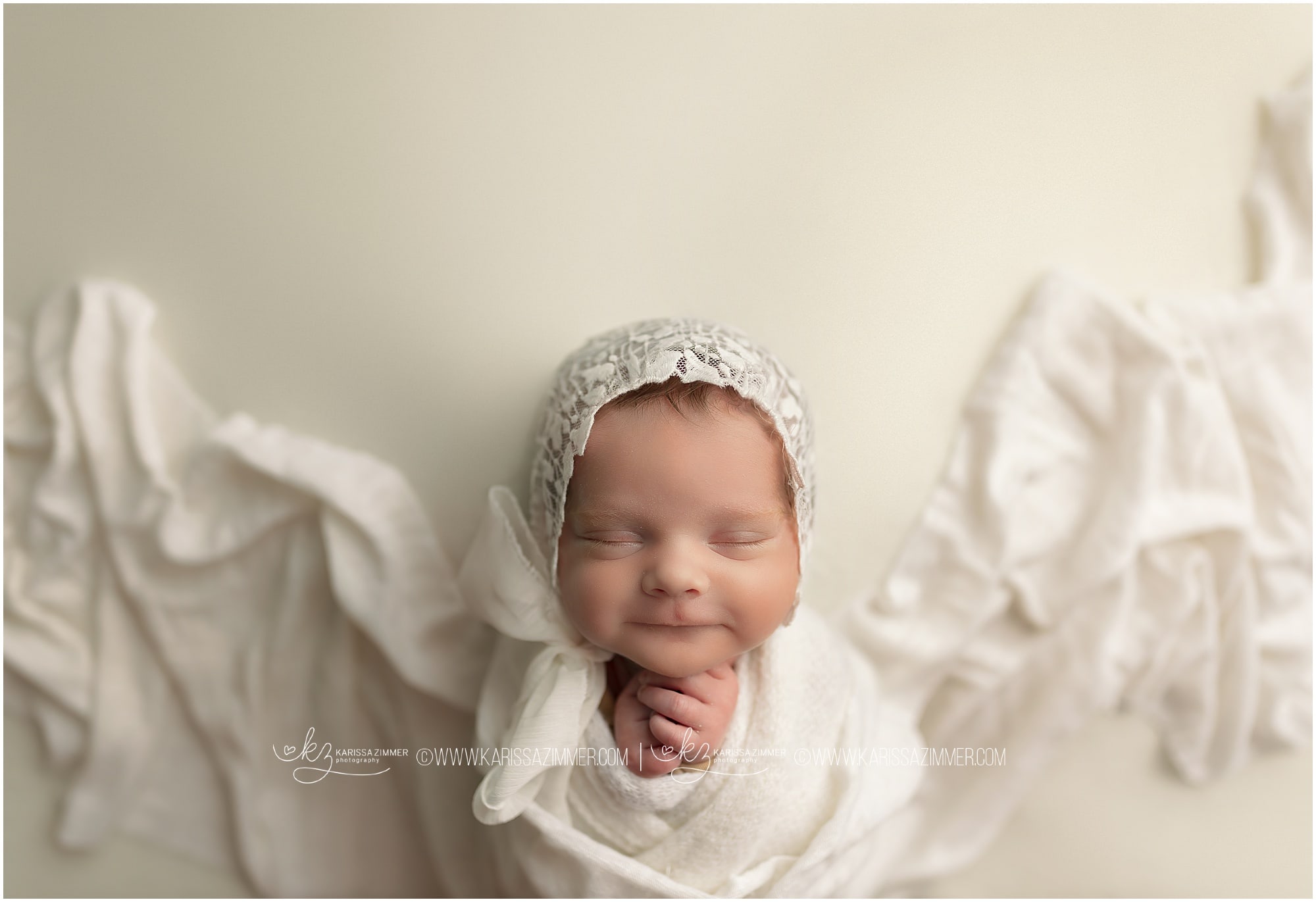 When you're the parent of a newborn, whether you're brand new to parenthood or you're balancing your newborn with other kids at home, life is tough! You're exhausted by the constant cycle of caring for a new baby on minimal sleep, on top of recovering from childbirth. So adding a Harrisburg PA newborn photography shoot into the mix sounds like quite a hill to climb. I get it! But is it worth it?
As a parent myself and as a newborn photographer who has kept in touch with many of my client families, I can honestly say that yes, it's absolutely worth it. You'll never regret having these once-in-a-lifetime moments to look back on in the years to come.
Benefits of Professional Harrisburg PA Newborn Photography
If you're on the fence about whether to make the investment in professional newborn photography, take these benefits into consideration.
Freezing a Precious Moment in Time
In the blink of an eye, your baby will no longer be a newborn. Those gummy baby yawns will be replaced with a mouth full of teeth and those tiny coos turn into toddler chatter. As much as you can cherish each stage in your child's life, you'll also miss little bits and pieces of your tiny newborn.
Professional Harrisburg PA newborn photography is a way to take just a taste of these precious days and have a memento that can transport you back to this time in your mind whenever you choose. As much as you expect to be able to remember every detail of your new baby for the rest of your life, time can push those memories to the back of your mind and newborn portraits can bring them back.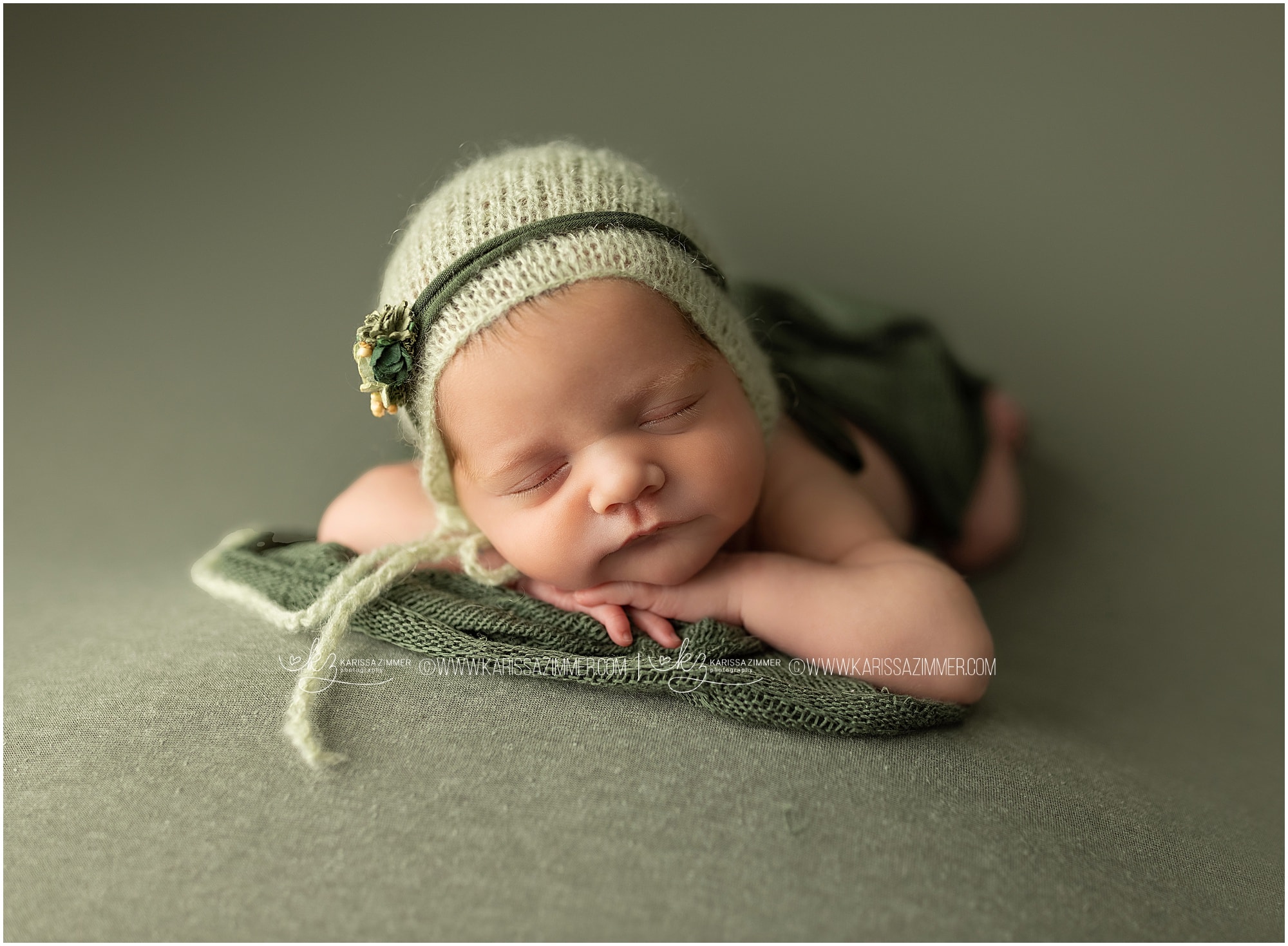 A Low-Stress Experience
A professional newborn photographer is so much more than a photographer. During your baby's photo session, we handle all the details so you can have the rarest gift in the world of a new parent: a break!
We handle all the décor and set-up for your baby's portraits, your baby's "wardrobe" for the photos, and the poses and color schemes. Newborn photographers are experts at soothing babies to sleep, so we even handle most of your baby's care and supervision during the shoot. You can just sit back and enjoy some restful time until your baby needs a feeding or a diaper change.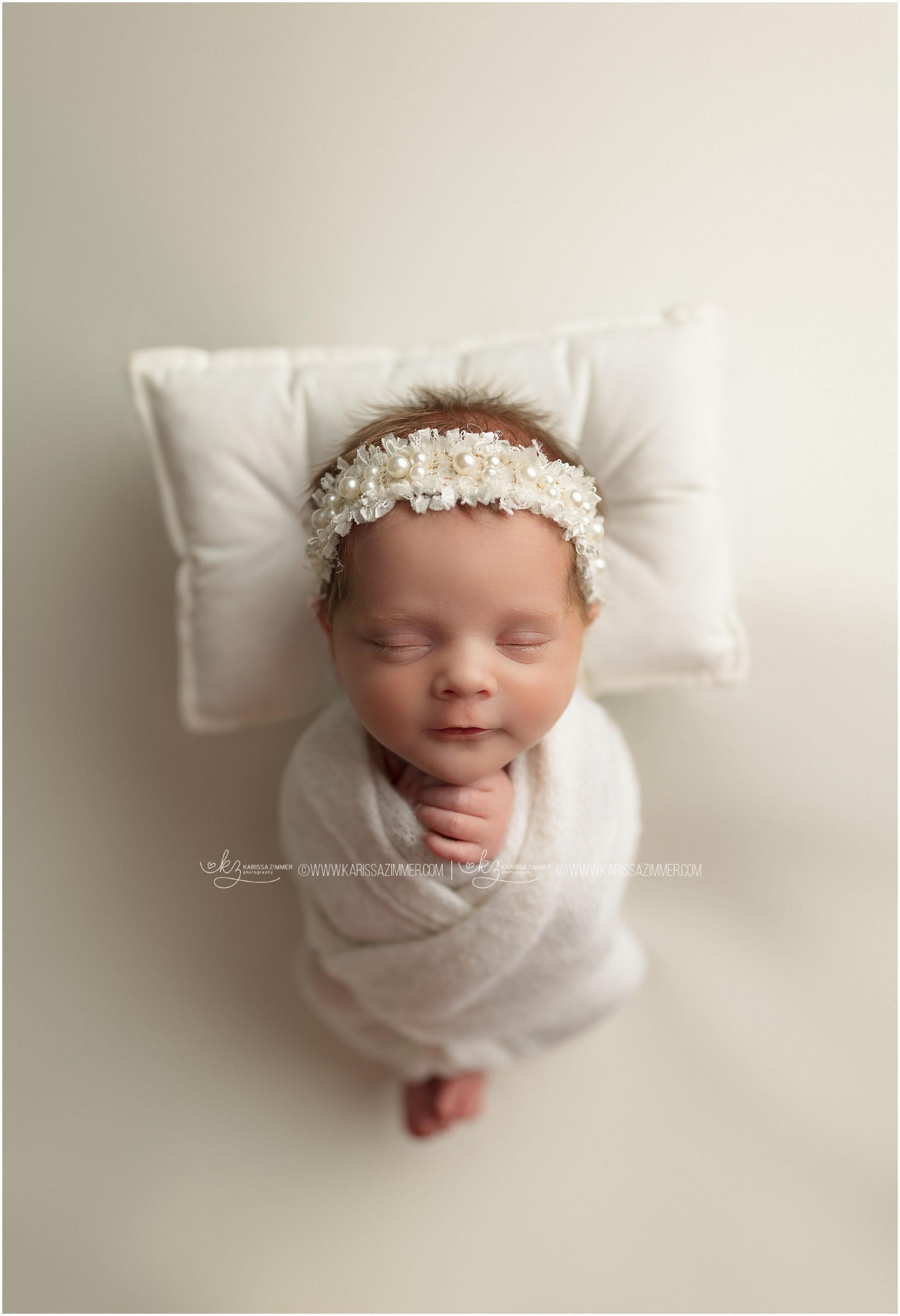 Professional Quality
The candid pictures you take of your baby in the course of day-to-day life will forever be cherished parts of your photo collections. As special as they are in showing what life is like for your little bundle of joy, they don't take the place of professional portraits.
Professional newborn photos give you high-quality portraits that you can proudly hang on your wall and that complement your home's décor. A professional has the ability, training, and equipment to control the lighting and positioning of your baby's photos in a way others cannot, and even many families who try to take posed newborn photos on their own say they regret the fact that their baby's photos don't have that professional look.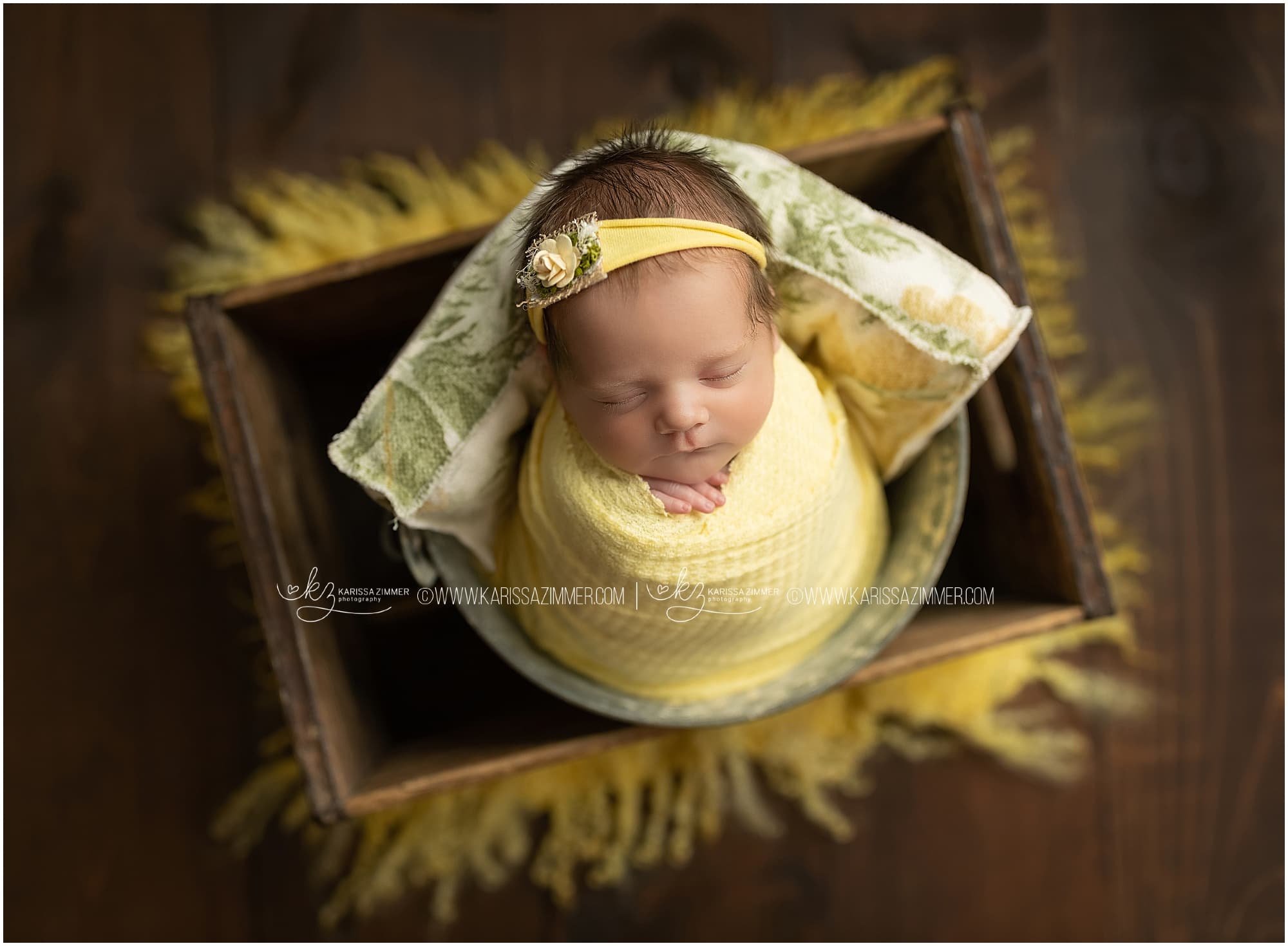 A Ready-to-Display Portrait
Every Harrisburg PA newborn photographer has their own method, but I'm proud to be a full-service newborn photographer. This means I don't just give you digital photos and send you on your way to figure out the rest. I guide you through the entire process, including helping you to decide how and where you want to display your baby's portraits, design your display piece, and order your display for you. When all is said and done, you'll have a stunning piece of custom artwork to display – a piece you know is of high enough quality to last for generations.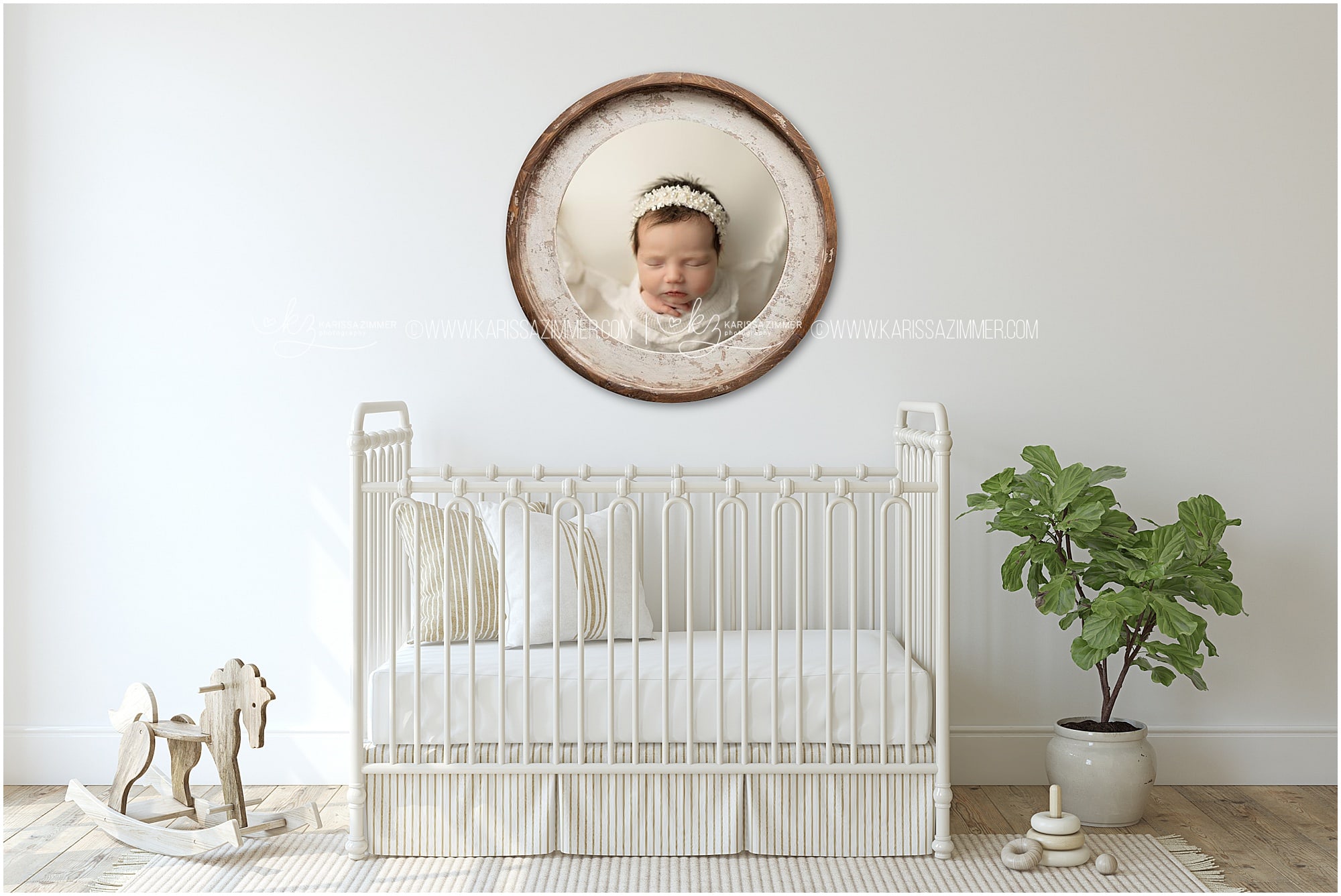 Planning Your Harrisburg PA Newborn Photography
At the end of the day, from my personal experience and the feedback of my clients, professional newborn photography is an investment you'll be glad you made. Yes, it's something new to fit into your schedule, but in the years to come when that tiny baby is hitting milestones, graduating from college, and having their own baby, you'll be abundantly grateful to yourself for making time for the one-day photo shoot that gave you lifelong memories and priceless heirlooms.
To give your future self that gift, book your Harrisburg PA newborn photography session today.