I love being a Family Photographer near Camp Hill PA! One of the most special parts of my job is working with clients who continue to trust me year after year. Nothing means more to me as a family photographer than to have a loyal client continue to support my small business by putting their faith in me to capture their their memories. My repeat clients are always the most near and dear to my heart! They almost feel like an extension of my little family and friend circle.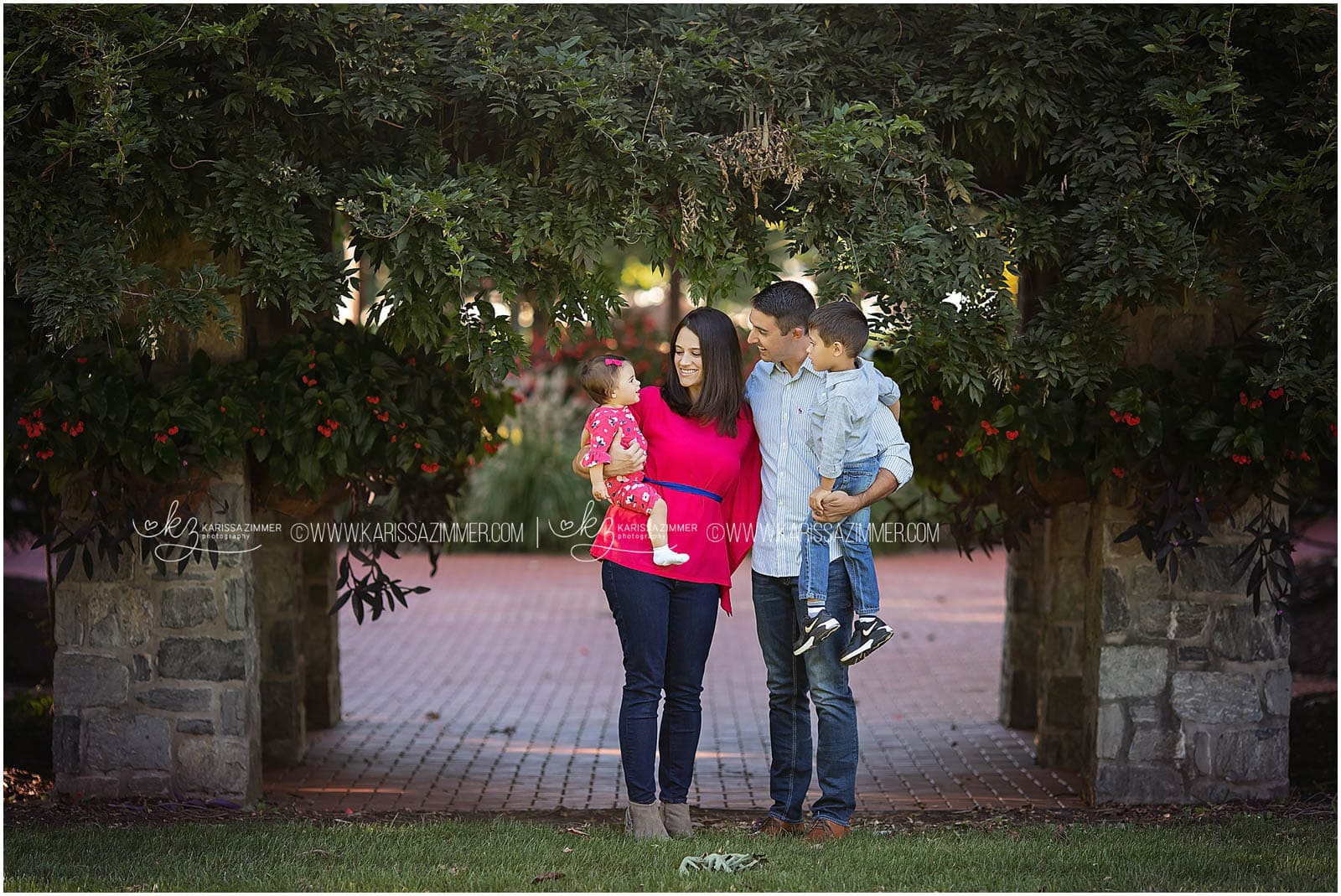 The McGrath's Family Photographer near Camp Hill PA
I met this sweet family last year during the height of 2020's craziness. Sometimes you just meet "like-minded" people and immediately click! Need I say more? Ha! They were expecting their second child and new to the Central PA area. In their search for a newborn photographer to capture their sweet baby girl, someone kindly referred them to me on social media! If I knew who that person was I would give them the biggest THANK YOU possible for sending the McGrath Family my way! A trusted, word of mouth referral is one of the greatest ways to support a small business!

The Family Portrait Session
The McGrath Family scheduled a family portrait session to document their little lady, Hannah's first birthday milestone! They reserved their fall family photography session almost a whole year in advance! When the time came, we picked the perfect location for their session! Although it was October, there were still so many lingering signs of summer! Lots of flowers with a mix of a fall family portrait session feel! It was so much fun to see them all again, especially the kiddos! I love to see how my little clients grow and change in a years time! Both Graeme and Hannah had grown so much and were even more fun this year! I adore Graeme's love for his little sister! He's truly go to be one of the most fun kids I've photographed! So much personality and the way he dotes on his baby sister just fills my heart!
Booking your Family Photographer near Camp Hill PA
Fall Family Photography sessions are the most highly desired of any time of year! Nearly every portrait photographer will tell you just that! There's a little saying that goes: "Fall to a photographer is like April to an accountant." And that statement couldn't be any more true! My clients often reserve their fall family photography sessions many months to a year in advance! Because of this, I always encourage thinking ahead when planning your own fall portrait session! I would love to work with you to plan how we'll perfectly capture your family's story!
Booking a Family Portrait Session
I am currently booking Spring and Summer 2022 Family portrait sessions in full force! However, it is absolutely never too soon to reserve a fall session spot just for your family! I will walk you through my entire portrait process from start to finish. With the end goal always resulting in beautiful images that you will enjoy on the walls of your home for a lifetime! Get in touch with me HERE to start planning your family's portrait photography session!
Karissa Zimmer is an experienced professional family photographer in Camp Hill PA and serving the surrounding areas, including Mechanicsburg, Harrisburg, Hershey and Carlisle. Follow My adventures on Instagram!