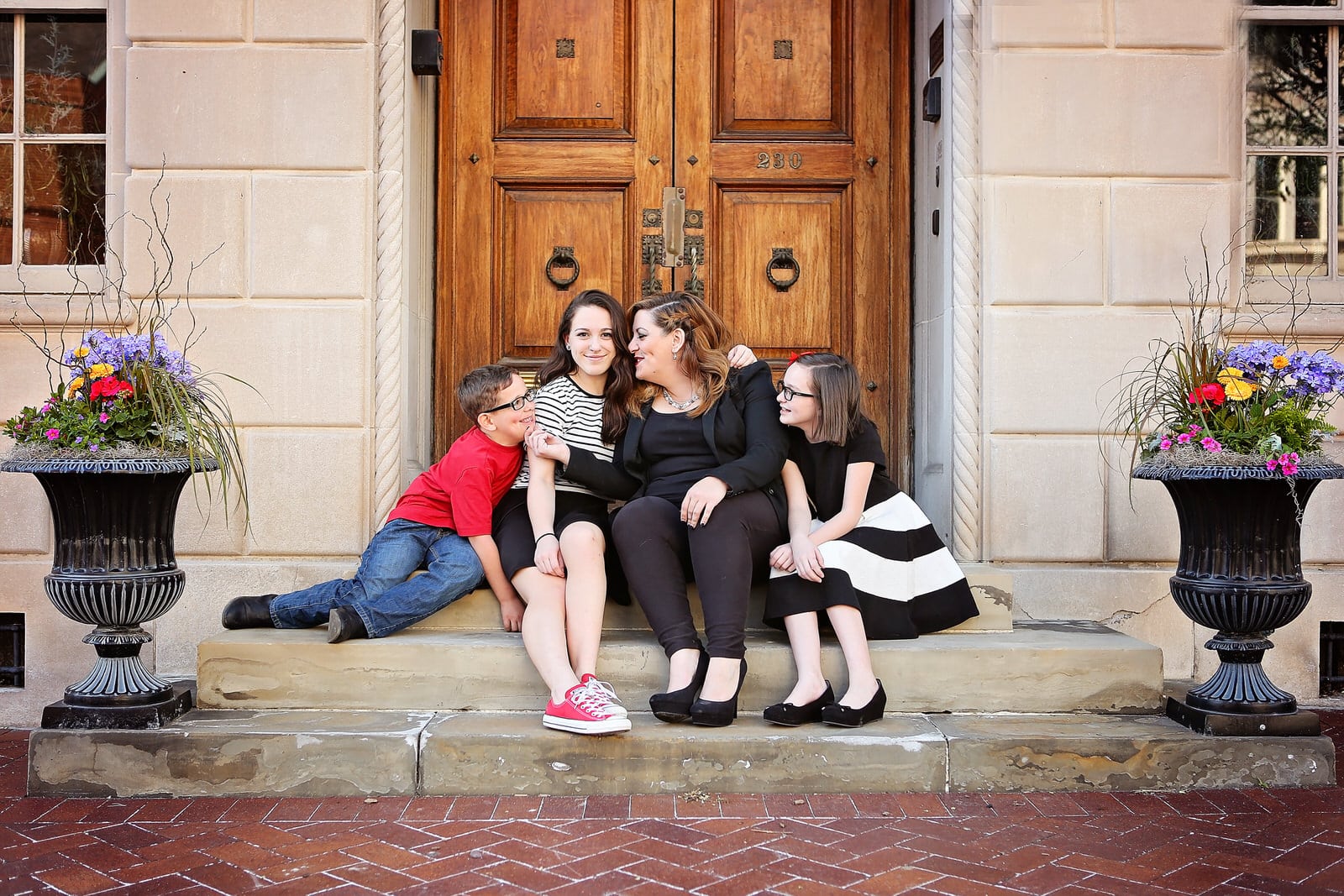 Every parent wants the perfect family photo—all of you smiling and comfortably posed in a beautiful natural background with that gentle golden light. But as any photographer—or parent—can tell you, getting that photo definitely isn't easy. Between meltdowns, tears, and distractions, it can be a challenge to get your kids to sit still, much less smile for the camera.
We've put together a few tips for keeping your family photo session stress-free and keeping Mom and Dad sane at the same time.
Pick a fun location—but not too fun.

Choosing a location for your family photos means striking a balance. You may want to choose a place that's new and exciting, but not so exciting that your kids will be distracted. Or you may feel more comfortable choosing somewhere more familiar, like a favorite park or your own backyard. Think about your kids' personalities and what type of location would make them feel comfortable and more likely to relax.

Stock up on snacks.

As a parent, you're probably used to taking snacks with you everywhere. A family photo session is no different, and your photographer will definitely want to take some breaks for snacks and drinks. Just be sure to avoid anything messy or anything that will stain your kids' lips and tongue. Fruit snacks, Cheerios, apple slices, and veggies are all good, clean choices!

Let your kids be kids.

Don't set unrealistic expectations for your photo shoot. If you have young children, chances are they won't want to sit still for photos and will maybe even be running around half the time. Don't fret! Just enjoy the moment and let your photographer capture your family as you really are.

Pack plenty of baby wipes.

Even if your little ones are out of diapers, be sure to bring some wipes. Kids are messy, and they may get into dirt, leaves, sand, or any number of things during your photo session. Keep some wipes ready to wipe those hands and faces.

Have fun!

Don't feel like you have to pose and smile at the camera for every single photo. Tickle your kids, hug your spouse, and snuggle up together as a family. The photographer will be snapping photos the whole time and will love the chance to capture your candid love and joy—and you'll love having natural, happy photos of your whole family.

If you treat your family photo session more like a fun outing than a task, your whole family will have more fun, and your photographer will be able to capture genuine, joyful smiles!