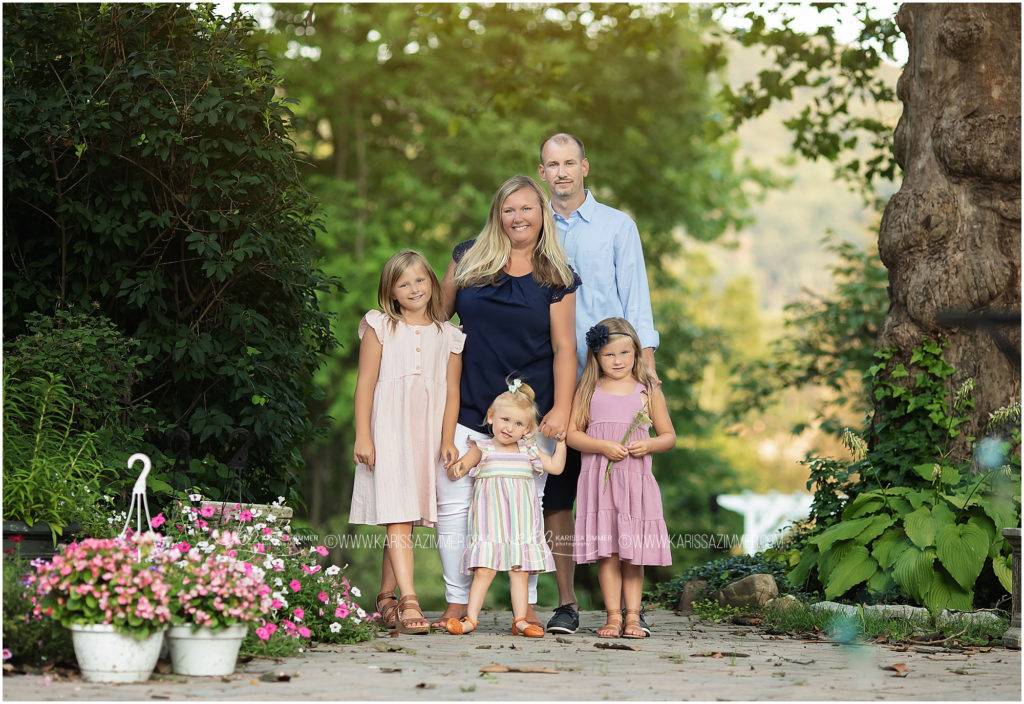 When the Colello Family inquired about a super special Harrisburg family photography session, I was struck immediately by their very significant and sentimental location request! I never could have guessed how adorable they'd all be in person! What is most extraordinary about this family, though, is undeniably the love they all have for each other!
Harrisburg Family Photography session at The Peter Allen House
Jenn and Pete had been married for almost 10 years. They wanted to go back to the location where they said their wedding vowels a decade earlier. Since saying "I do" at The Peter Allen House they've welcomed 3 beautiful little girls into their sweet family. And what an adorable crew they make! I absolutely loved the significance of their location choice! Jenn and Pete are still so into each other. And it's evident in the way work together to parent their precious girls. Their kiddos are some of the most photogenic, friendly and kind little souls! Middle daughter, Julie even takes lots of hair pulling from her little sis with so much patience and grace! And while it's natural for parents to worry about kiddos struggling to sit still during a session, I always tell parents to let them be kids! And as you see, it always works out!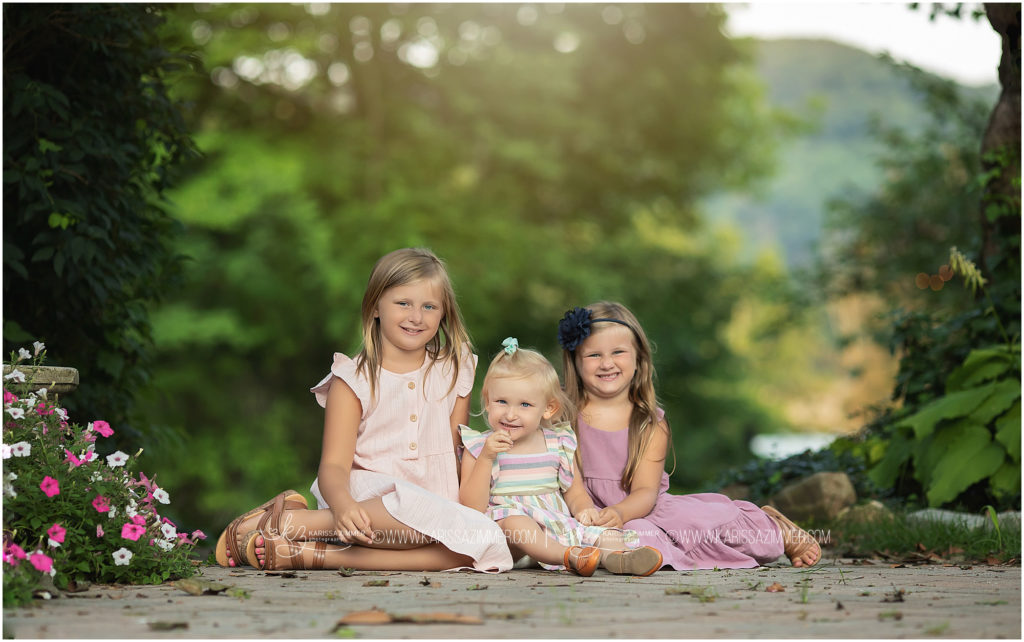 The Family Portraits
As you can see from even just a quick glance through their photos, genuine connection, love, and joy are the qualities that turn beautiful family photos into the kind that take your breath away! Those sincere moments of connection are the ones families like the Colellos will treasure on the walls of their home for decades.
When I'm planning every Harrisburg family photography session, my number one goal is to bring out the unique personality of the family in front of my lens! I noticed right away that the Colellos were especially easy going yet sentimental. So, I made it my mission to capture that in photos! By taking them back to the spot where it all began 10 years ago, I was able to highlight something so special!
Full Service Portrait Photography
It's also so important to me that family photos this magical don't just hide away on your computer hard drive forever. This is why I am a full service portrait photographer. Therefore, I encourage all my clients to invest in displays for their images. Whether that be through an heirloom album to pass around on holidays or a gallery full of wall art. During your order appointment, I will use special design software to show you exactly how your family portraits will look like on your very own walls!
I had such a blast telling the Colello's family story with my camera during our Harrisburg family photography session at The Peter Allen house! I hope to see them for another photo session again soon!
Are you looking to take family photos of your own? Let's chat! Shoot me a message and I will be in touch to help you create something special. Every step of the way!