There's a whimsical, warm beauty that's undeniable in outdoor family photos. On top of the gorgeous natural landscape, outdoor photos seem to make kids and parents alike more relaxed and joyful, not stiff and nervous, making for portraits that capture your personalities. It's no surprise that Harrisburg outdoor family photography is so popular, especially during this time of the year.
If you're planning an outdoor photoshoot, how do you make it a great one? Follow these pro tips.
Ask Your Photographer for Location Tips
The golden rule for outdoor family photography is the same as the golden rule for real estate: location, location, location. When it comes to deciding where to have your photo session, your photographer is the best resource.
Photographers know all the best spots around town for photos. There might be parks and locales you've seen that look beautiful to the naked eye, but they may not photograph well. Rely on your photographer's expertise on the best locations for photos. Of course, feel free to let them know your preferences, like a type of landscape you love or a color palette you want.
Choose Layers for Your Family's Harrisburg Outdoor Family Photography Outfits
When planning outfits for your family, choose layers for everyone. There are a few reasons for this. First, the weather has a mind of its own so you want to be prepared for any temperature. Keep in mind that some outdoor locations feel cooler or warmer than you expect because of wind or shade (or a lack thereof).
The second reason has to do with your kids. Kids find ways to make messes on themselves and on you. If everyone is dressed in layers, you can remove layers that get stains on them or add layers to cover stains.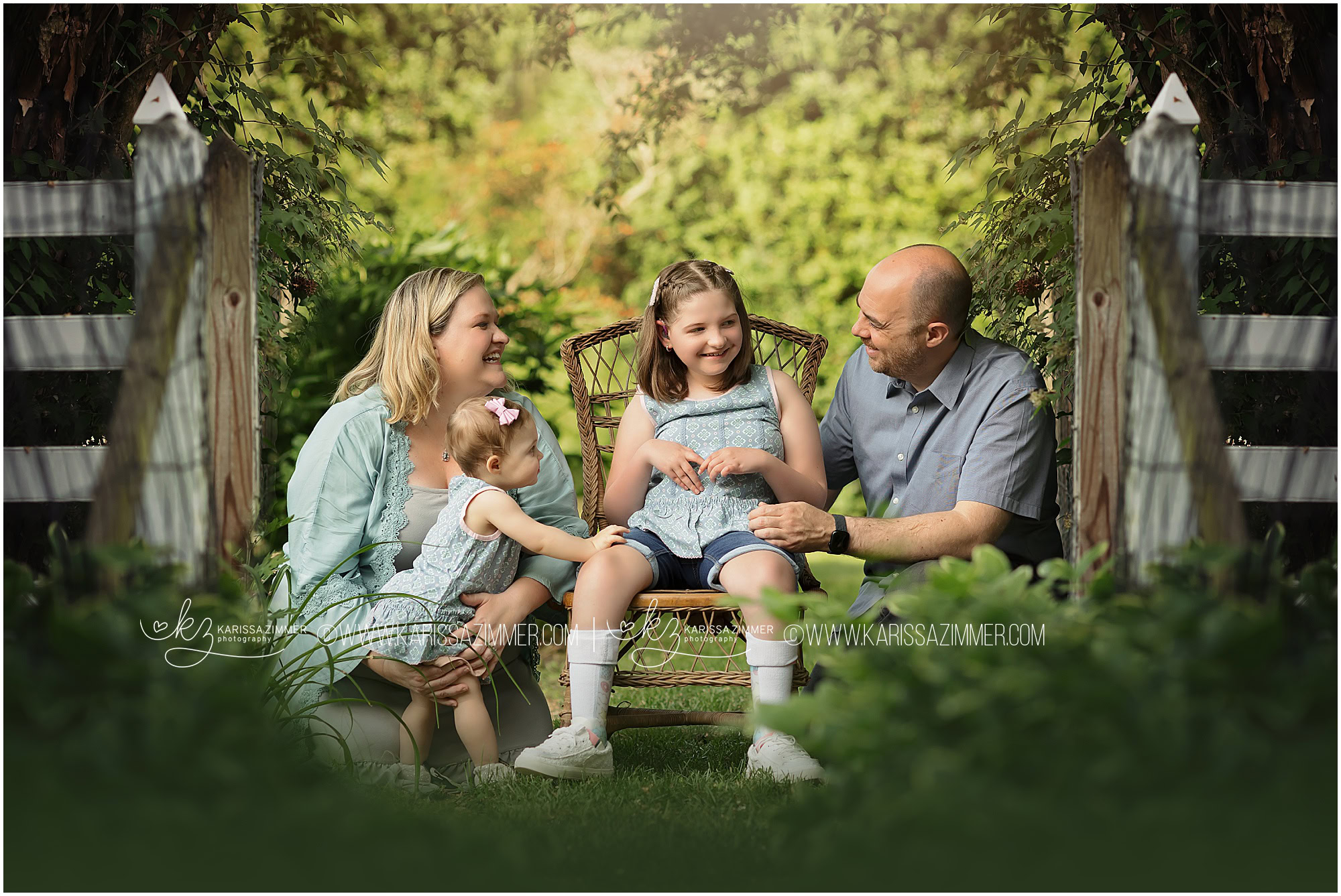 Plan the Perfect Timing with Your Photographer
The time of day will have a huge impact on your Harrisburg outdoor family photography in multiple ways. First, it affects the lighting for your photos. This impacts the look of your photos, whether you prefer the warmth of the "golden hour," the crisp light of morning, or another look. Second, it could make the difference between grumpy kids and cheery kids. Your photographer is a pro at finding the sweet spot. Chat with us about your kids' daily routines so we can work together to figure out the perfect time for your session. If you'll need to tweak your kids' routines for that day, we can give you pointers on doing this smoothly too.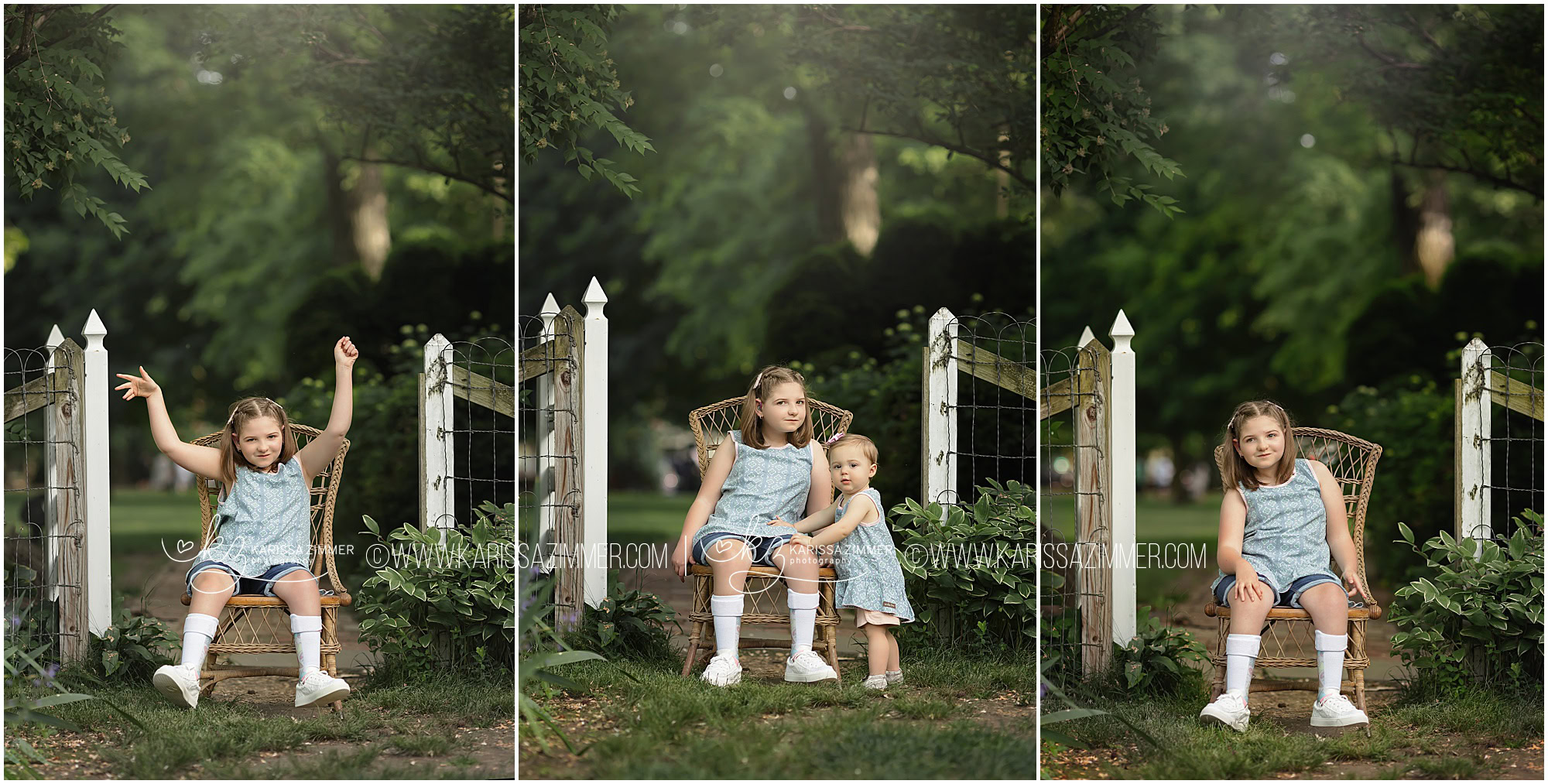 Book Early for Special Requests
Scheduling a family photo session can be a challenge for active families. You might just have a small window between your kids' extracurricular activities. You might be working around your summer vacations and special events. You may also want to aim for a particular time of year for your photos. For instance, maybe you want to take photos when a certain tree is blooming or when the leaves first start changing for the fall.
If you have a specific timeframe when your photo session needs to happen, book it as early as possible. The earlier you book your Harrisburg outdoor family photography session, the more likely you are to get the timeframe you want.

Plan Ahead but Don't Stress
It never fails, especially if you have kids: when you have to be somewhere at a particular time, there will be complications. Make your photo shoot day as problem-proof as possible. Have everyone's clothes laundered, ironed, and set out the night before. Have a bag packed with everything you want to bring, like snacks, water, diapers, and pacifiers. Make that day easy on yourself.
At the same time, don't stress about making everything perfect. Trust me, we'll get amazing portraits no matter what you might have forgotten. I'm a pro at making do, so relax – we'll figure it out!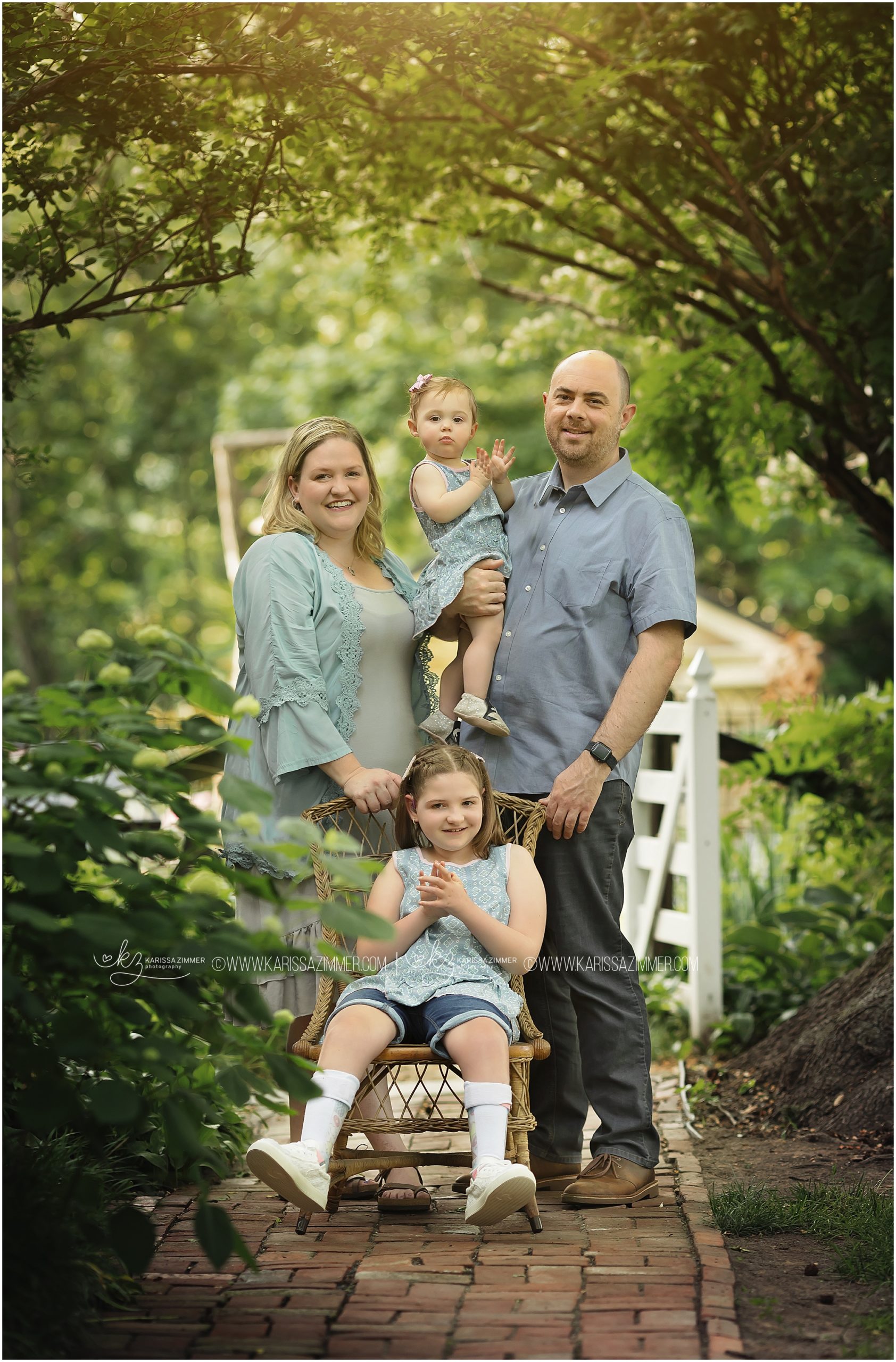 Planning Your Harrisburg Outdoor Family Photography Session
Getting excited to capture all your family's beautiful smiles in a way you'll be able to cherish forever? You can start the process today. Contact my photo studio to book your Harrisburg outdoor family photography session.