Your Mechanicsburg newborn photos are a once-in-a-lifetime opportunity to capture your baby at their tiniest. Some parents find themselves dreaming of their baby's newborn portraits and when they see their photos, they love them but aren't sure what to do with them. Those gorgeous portraits that signify such a momentous time of their lives just end up as aging files on their hard drive.
As a photographer, I make sure my clients don't have that problem. I walk families through every step of the process, including helping them decide how to display their portraits and even ordering the finished products for them so they know they're getting heirloom-quality portraits and albums.
How can I help you put your newborn photos to further use? Try these ideas to make the most out of your baby's first portraits.
1. Start a "Baby's First Year" Album Collection Featuring Your Mechanicsburg Newborn Photos
Your baby's newborn days are just the start of the incredible journey of growth they'll have in their first year. Consider cataloging their first year in a collection of photo albums. You can start with your baby's newborn portraits in an heirloom-quality album that I can design and source for you. Then, add albums for their milestone photo sessions throughout their first year. You'll finish the year with a collection of albums that tell the story of how your baby changed from birth to six months to nine months, and finally, their first birthday.
2. Create Birth Announcements
Mailed birth announcements used to be common, featuring a picture of the new bundle of joy along with their birth basics like their name, date and time of birth, weight, and length. That tradition has faded in recent years, but you may be surprised by how many people would love to bring it back.
With today's technology, of course, word travels quickly so your birth announcements probably wouldn't be the first time anyone is hearing about your baby's arrival. It may be the first time some people have the chance to see your beautiful baby, though, and it serves as a treasured keepsake you can hold dear alongside items like your wedding invitations. I'll be honored to help you create high-quality birth announcements with your newborn photos.
3. Start a Gallery Wall
A gallery wall is a popular trend in home décor and it also happens to be a great way for your walls to tell the story of your family. You can start a special gallery wall dedicated to your baby's childhood. Your baby's newborn portraits can be the start, and you can add to the gallery with your baby's milestone portraits and your family portraits throughout your baby's childhood. I can help you design and grow your gallery wall with each passing milestone.
4. Create Custom Thank-You Notes Featuring Your Mechanicsburg Newborn Photos
Baby gifts are incredibly helpful whether you're having your first baby or you're adding to your already well-established family. Your loved ones are sure to appreciate a thank-you card, and they'll love it even more when it's a personalized card featuring that beautiful baby who received their gift. I can use your newborn portraits to create unique, custom thank-you cards that will become a memento for your loved ones.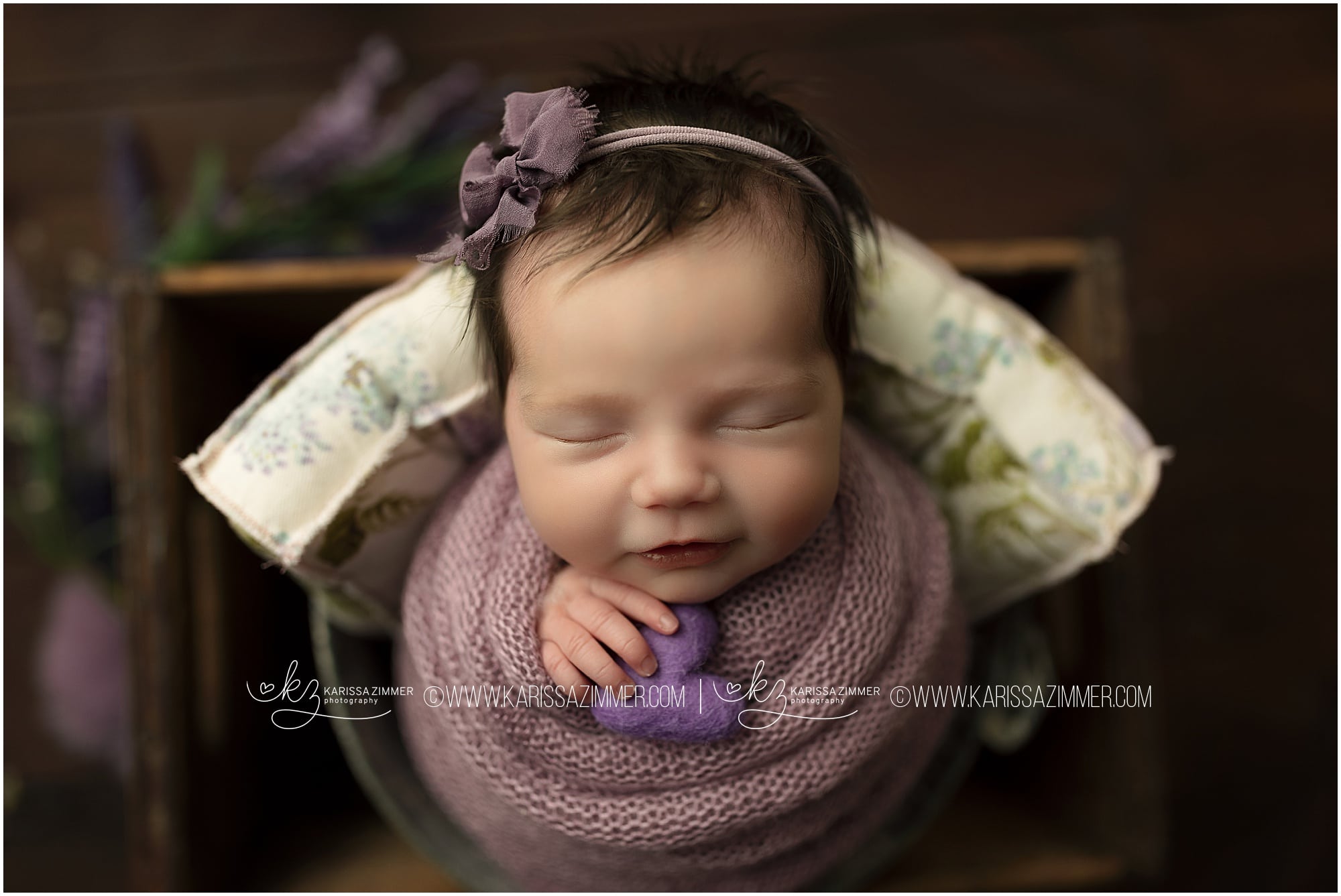 5. Give Special Gifts to Grandparents
As momentous of an occasion as your baby's birth is for you, there's an entire village of people who are excited to welcome your new baby into the world too, like your baby's new grandparents. When it comes time for the holidays, grandparents' birthdays, or other special occasions, I can use your baby's newborn portraits to design and source custom gifts that loved ones will treasure forever. Those could include quality framed portraits, photo albums, and more. You can do the same for godparents, aunts, uncles, and anyone else who is important in your child's life too.
Your baby's Mechanicsburg newborn photos allow you to, in a way, capture time in a bottle so you can preserve the memories of your baby's first days. With the ideas above, you can put your newborn portraits to good use in numerous ways to get even more out of this investment in your family's newest chapter of life.
If you're looking for a photographer to create your baby's first professional portraits, I'm happy to help! Contact Karissa Zimmer Photography to learn more or to book your Mechanicsburg newborn photos today.