When you're getting ready for a new baby, there are so many items on your to-do list, from items to buy or assemble to ways to protect your health, but your Harrisburg maternity photos are so much more than another item to check off your list. Your maternity portraits should be unique to you, celebrating your growing family and the magic within you. But how do you make your maternity photos feel personal and genuine?
As a maternity photographer, I have plenty of ways to customize every maternity session but I also let my clients guide the specifics and decide what they want from their session. If you're trying to decide how to make your maternity photoshoot special, try these ideas.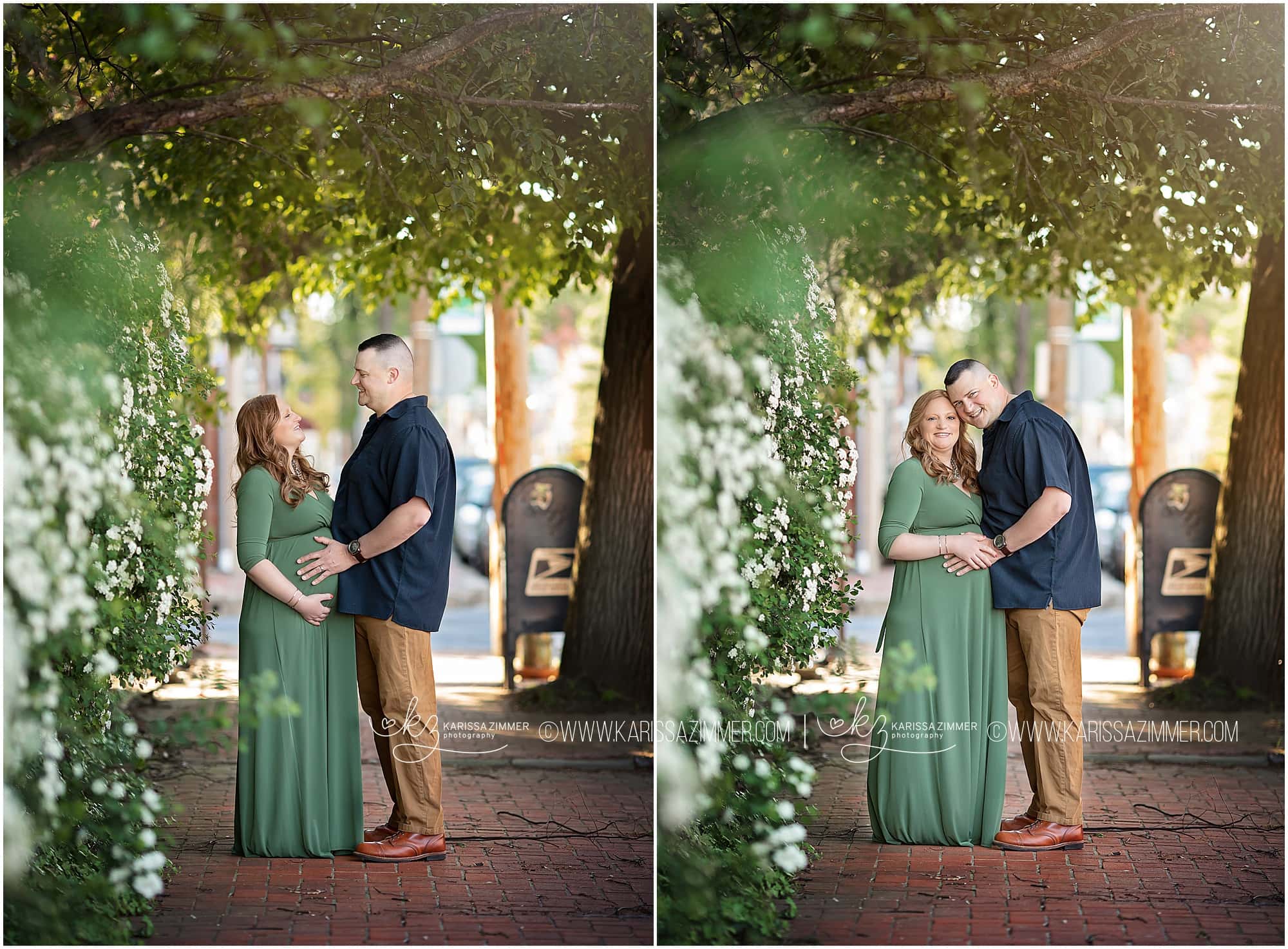 Nursery Portraits
One of the most fun parts of preparing for your baby is getting the nursery ready in your home. So why not incorporate that beautiful nursery into your maternity photos? It's a special way to capture just how excited you are to meet your little one, and as your child grows up and forms memories in their room, it will be such a joy for them to look back and see that you felt the warmth of this special room too.
Outdoor Harrisburg Maternity Photos
Harrisburg is full of gorgeous outdoor locations where you can take stunning maternity portraits. You just have to look in the right places! I have a few favorites like local parks and green spaces, but you might also have some spots in town that you love too. It's even better if there's a beautiful background that also means something to you and your family, like a park where you enjoy a run every morning or a site where you host a family barbecue each summer.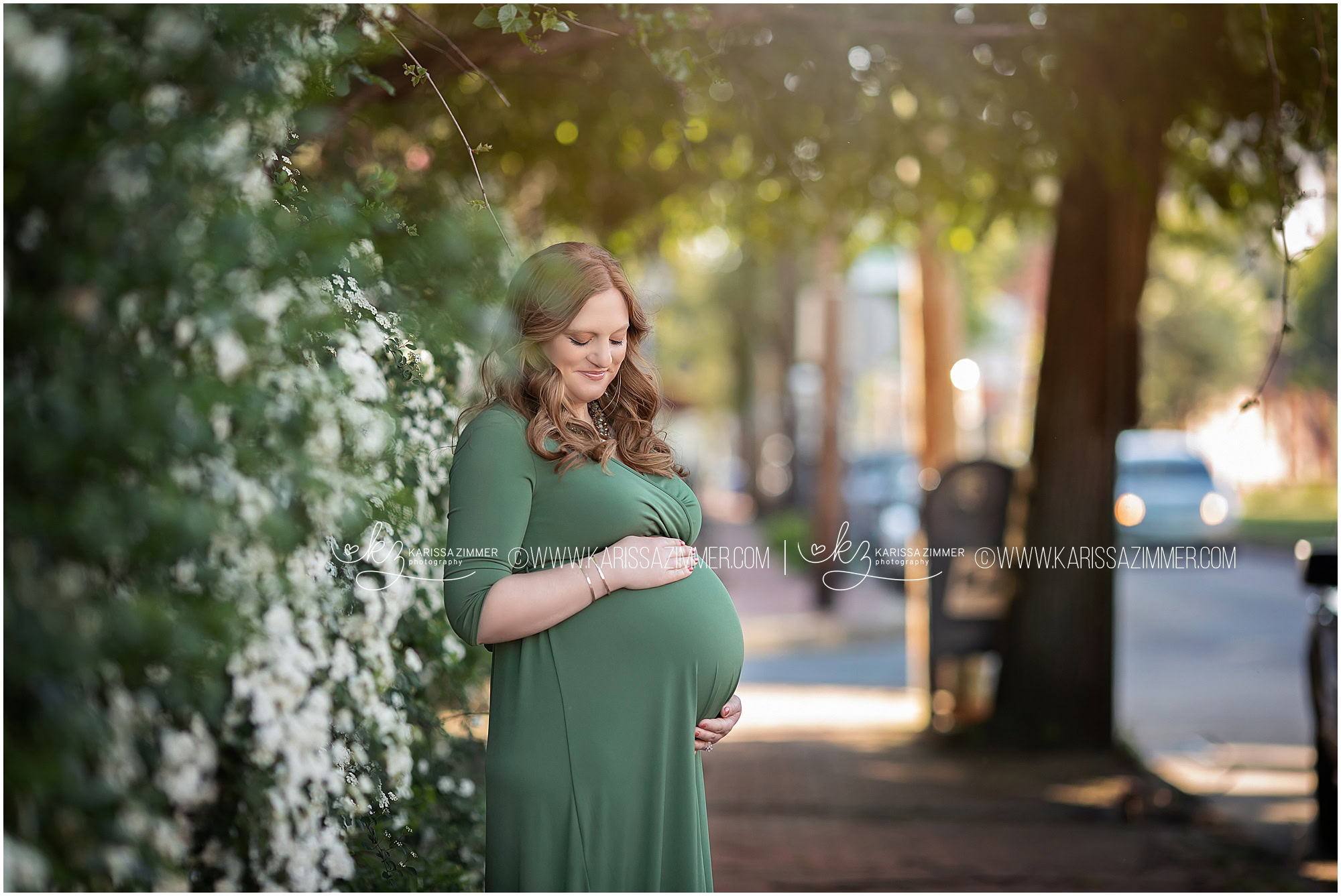 Maternity Photos in Your Own Yard
Some of my clients have trouble deciding between the idyllic beauty of an outdoor photoshoot or the intimacy and personalization of an at-home photoshoot. Why not do both and have your maternity photo session outside your home? I can capture amazing scenes by posing you with pillars or columns on your porch, in the greenery of your yard, alongside the flowers and trees in your landscaping, and so on.
Windswept Maternity Gowns
Truth be told, I know that many women feel insecure about their looks while they're pregnant. Your body changes so much in such a short period of time, and in ways that you've probably never experienced before. But the fact is that a loving mom-to-be looks absolutely breathtaking and gorgeously feminine. Nothing highlights the majesty and beauty of your pregnancy like a flowy maternity gown that flows in the wind.
Charming Historic Harrisburg Maternity Photos
Along with plenty of outdoor backdrops, Harrisburg has plenty of lovely photo opportunities with a historical aesthetic too. There are Harrisburg neighborhoods full of old-world charm, and there are plenty of historic homes and buildings in the area that could also add an exquisite look to your maternity photos. Of course, if you prefer a more modern or urban aesthetic, Harrisburg has no shortage of these scenes too.
Sentimental Elements
As I mentioned, your maternity photos should be personalized to fit you and your family. One of the best ways to do this is to incorporate some elements that are particularly sentimental to you. Maybe there's a necklace that's a family heirloom, for example, and you can have a portrait with this necklace draped over your baby bump.
Or, you can incorporate special hobbies and passions in your life that you plan to share with your baby, like reading, playing an instrument, or knitting a blanket for your bundle of joy. Your child will love looking back on these portraits as they grow up and see how excited you were to share these treasures with them.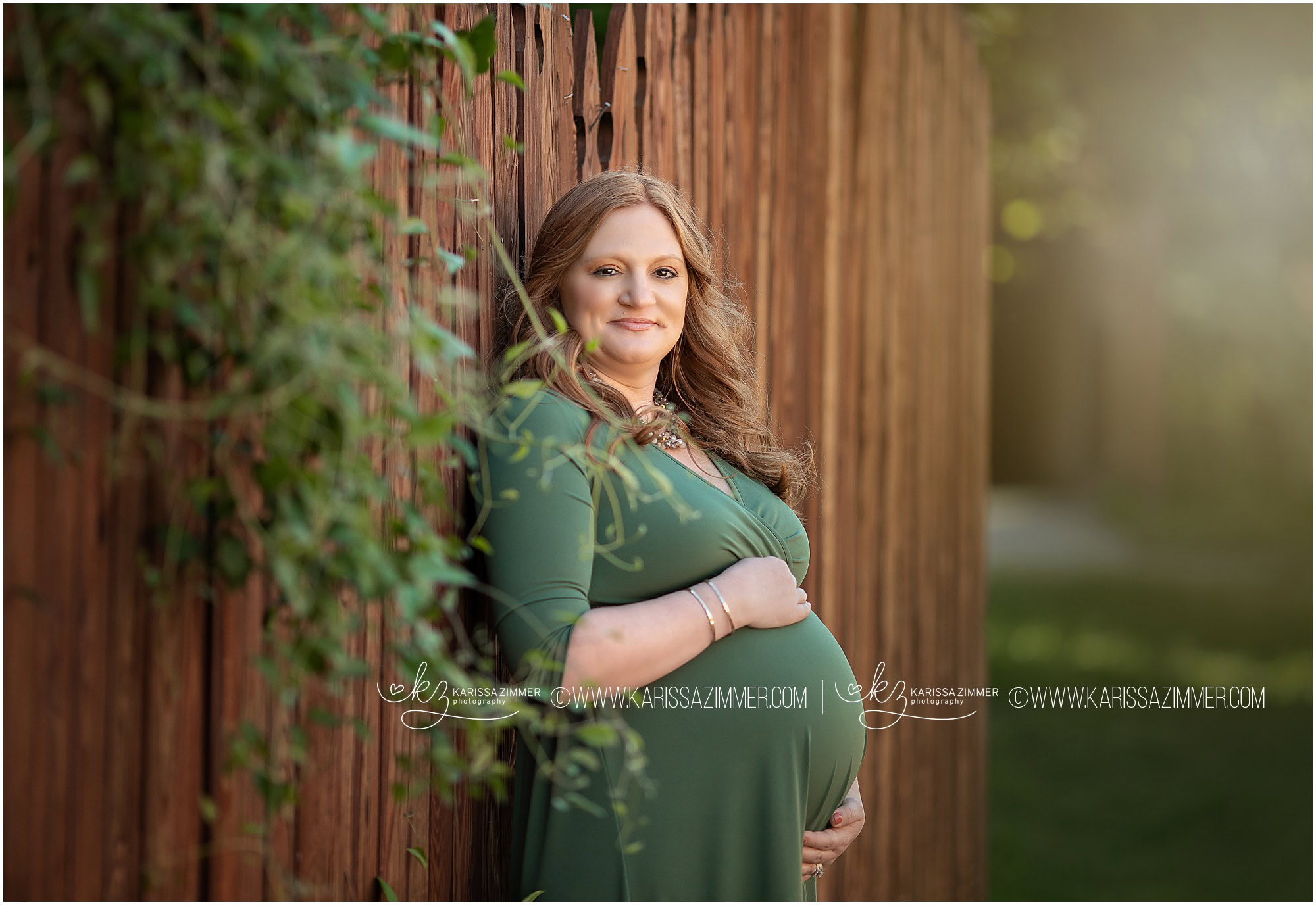 Scheduling Your Harrisburg Maternity Photos Today
If these ideas have kicked your creativity into high gear and you're excited to start planning your personalized maternity photo session, it's not too early to start planning! If you're expecting a little one, call my photo studio today to schedule your Harrisburg maternity photos.