As adults, it's easy for a year or two to pass without our lives changing much at all. Your baby, on the other hand, will only be a baby for a short time, so you want to preserve as many memories as you can from this special, fleeting time. That's exactly what I do! As a Mechanicsburg baby photographer, I want to help you know your options so I'm answering some of the top questions about sitter session photography.
When Should You Take Sitter Session Portraits with a Mechanicsburg Baby Photographer?
Sitter sessions are meant for a specific developmental stage: when your baby can comfortably sit up on their own but they aren't yet walking and, ideally, they aren't crawling yet either. Generally, this is between 6-9 months of age.
Why Take Sitter Session Portraits?
A sitter session marks a fun point in your baby's developmental journey, but it's also done for logistic purposes. At this stage, we can get all those adorable seated poses but your baby isn't so mobile that we're chasing them around the studio or struggling to keep them in one place. It's a "sweet spot" for baby photography!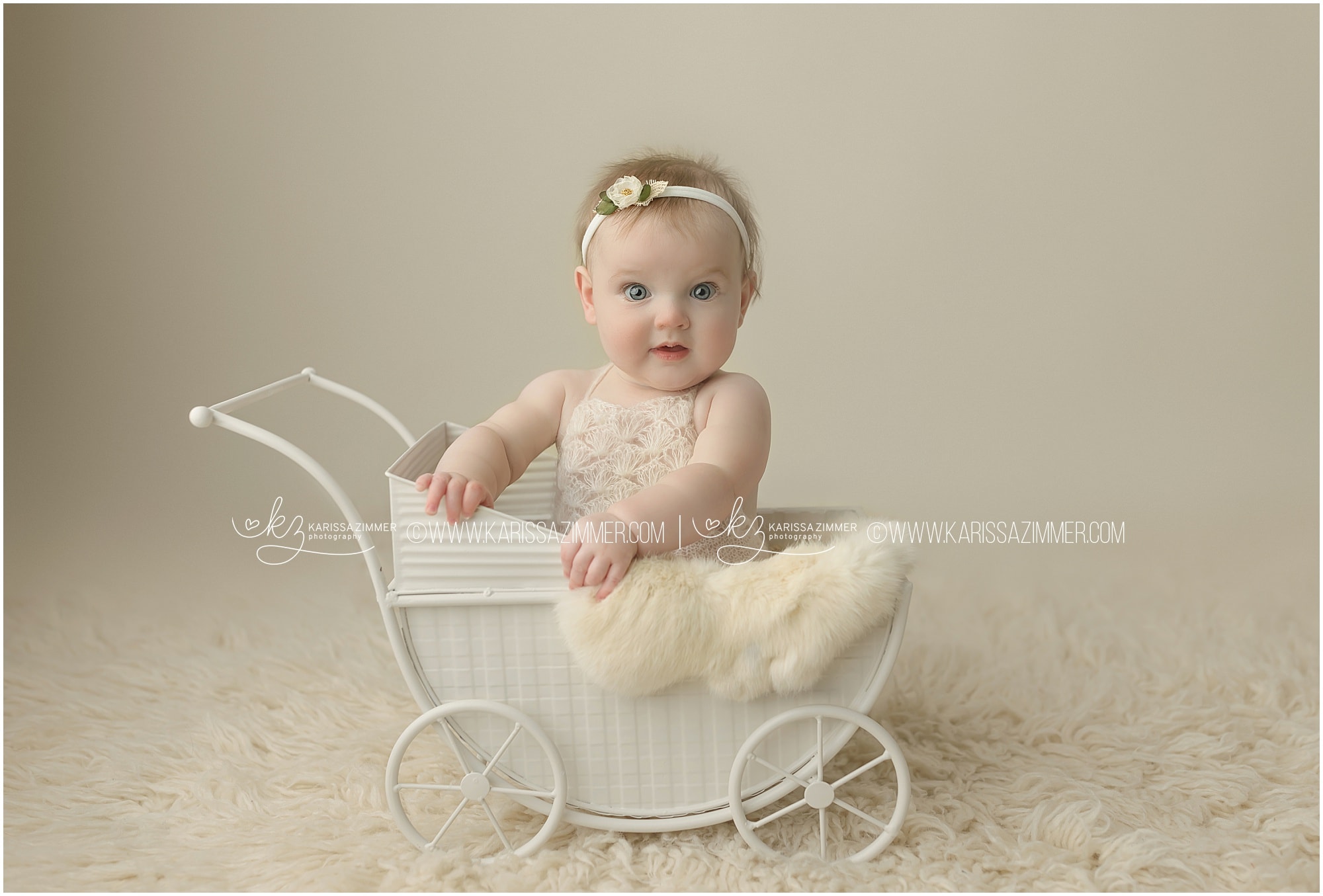 What Sitter Session Outfits Should I Bring for My Baby?
As a baby photographer, I have an abundant client closet with beautiful baby outfits for my clients to wear, so you don't need to worry about planning outfits. In fact, I'll custom style your entire photo shoot, from the sets and props to your baby's outfits and accessories. However, if you want portraits in a particular meaningful outfit like an outfit you wore as a baby, bring it along and I'm happy to use it.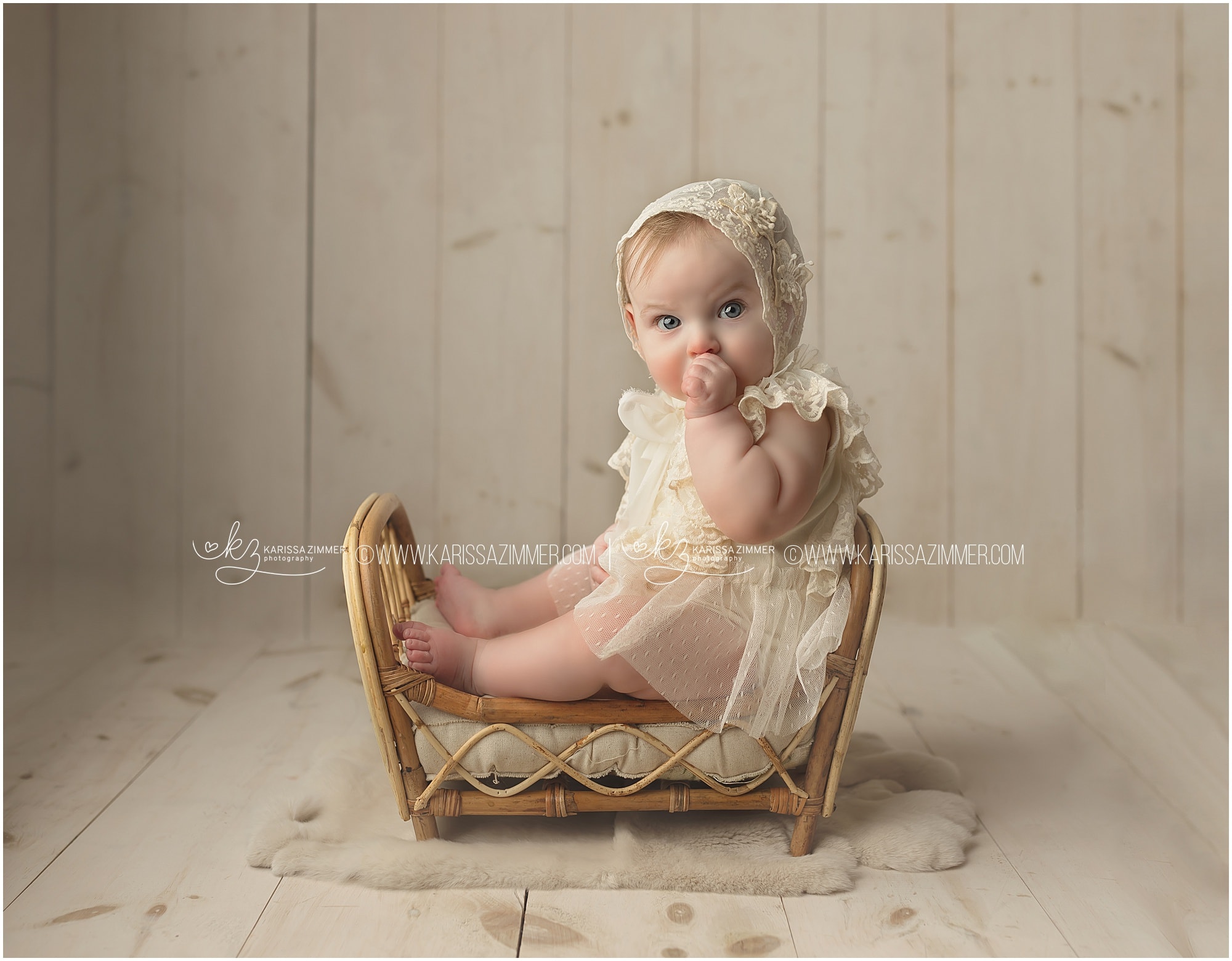 Booking Your Sitter Session with a Specialized Mechanicsburg Baby Photographer
Celebrate this beautiful stage in the adventure of your baby's first year with custom sitter session photography! To book your session, contact Karissa Zimmer Photography today and let's chat.