newborn photographer Harrisburg PA
I love being a newborn photographer Harrisburg PA. I had so much fun snuggling with this sweet baby girl. The Stirpe family brought baby Ava to my photography studio for the first part of her newborn photos. And they added on a sibling in-home newborn session. I loved capturing both posed newborn pictures, and more relaxed lifestyle photos.
Ava is one very LOVED little sister! Her big brother was very excited to welcome her into the family and clearly very proud of his new role! Not only was he more than willing to have his picture taken with his new baby sister, but he had been practicing writing her name all over his play room bunches of times! <3 Seeing and capturing these types of moments are what makes my heart burst with joy and remind me of why my job is the best job in the world! These moments make me realize it's not just a job to me.  It's the connection with awesome families like Ava's, new big brother love, newborn baby snuggles (my fav!) and the ability to freeze these special moments in time for families to look back on forever.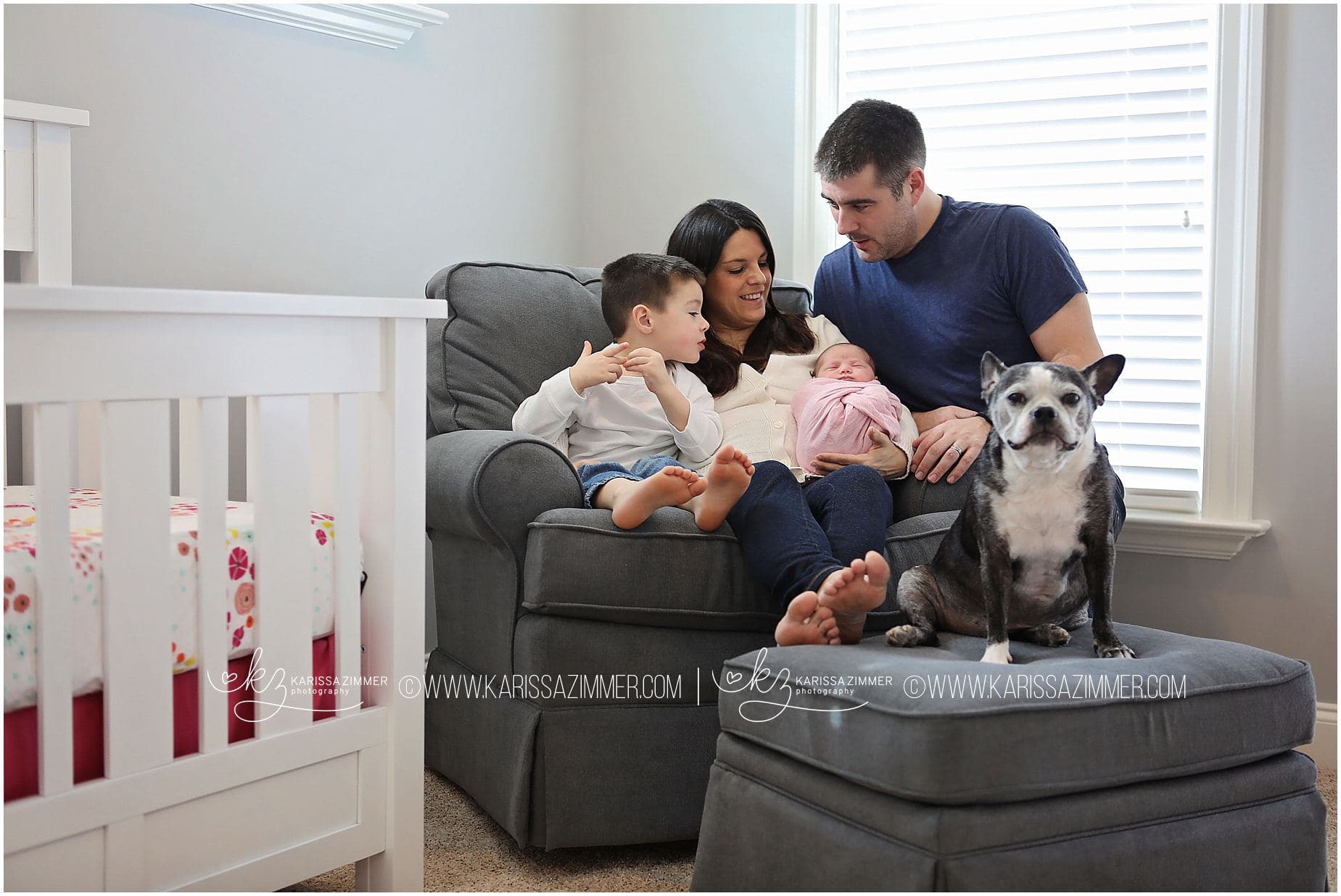 I'd love the opportunity to work with your family! Your babies are your greatest masterpieces! Is there any greater art to have hanging on the walls of your home than portraits of your children and family?  I know, I know...I've said it 100 times.  I will likely say it 100 more! You will never regret freezing these moments to look back on forever, and ever.  Let's chat about planning your custom newborn or family portrait session! Send me a message here! I can't wait to work with you!