I'm on a roll! This NEVER happens that I am editing and sharing images of my own child twice in one week!  As I dedicate my life to capturing and preserving memories for my clients and their families, I realize just how important it is to share the value of portraits in my own life as well.  This is the little girl who lights up my world everyday.  She the person that gives me purpose.  The main reason I get up everyday and do what I do.  The memories I capture of her at this age and every age (past and future) mean everything to me.  Images of my daughter are what I have to remember her at all of the stages of her life as she grows, changes, and moves on to something new.  I could never imagine not having the printed memories I have of her to look back on.  Printed portraits of your family are invaluable.  They will mean everything someday!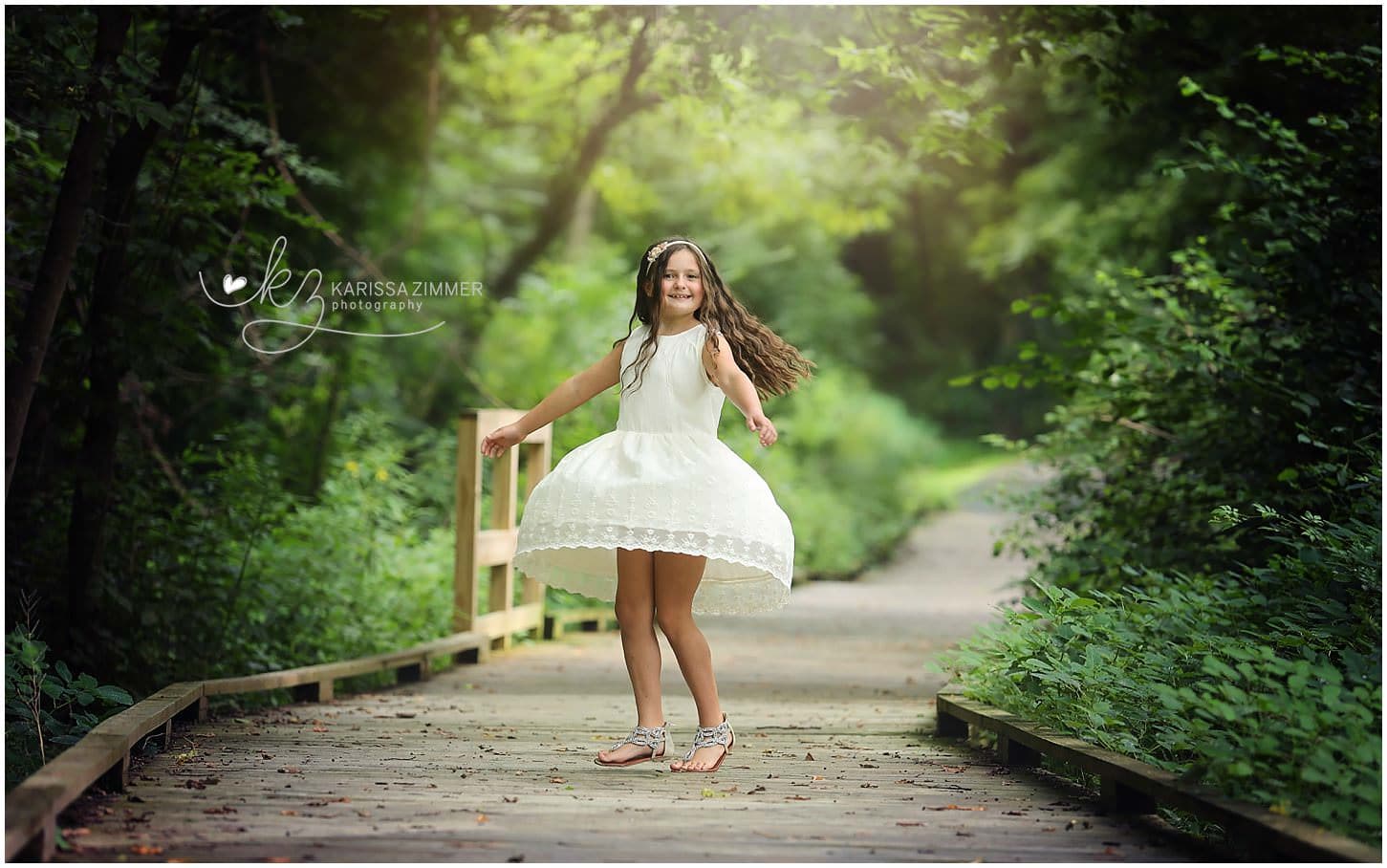 When you're 9...There is so much joy in twirling in a pretty white dress!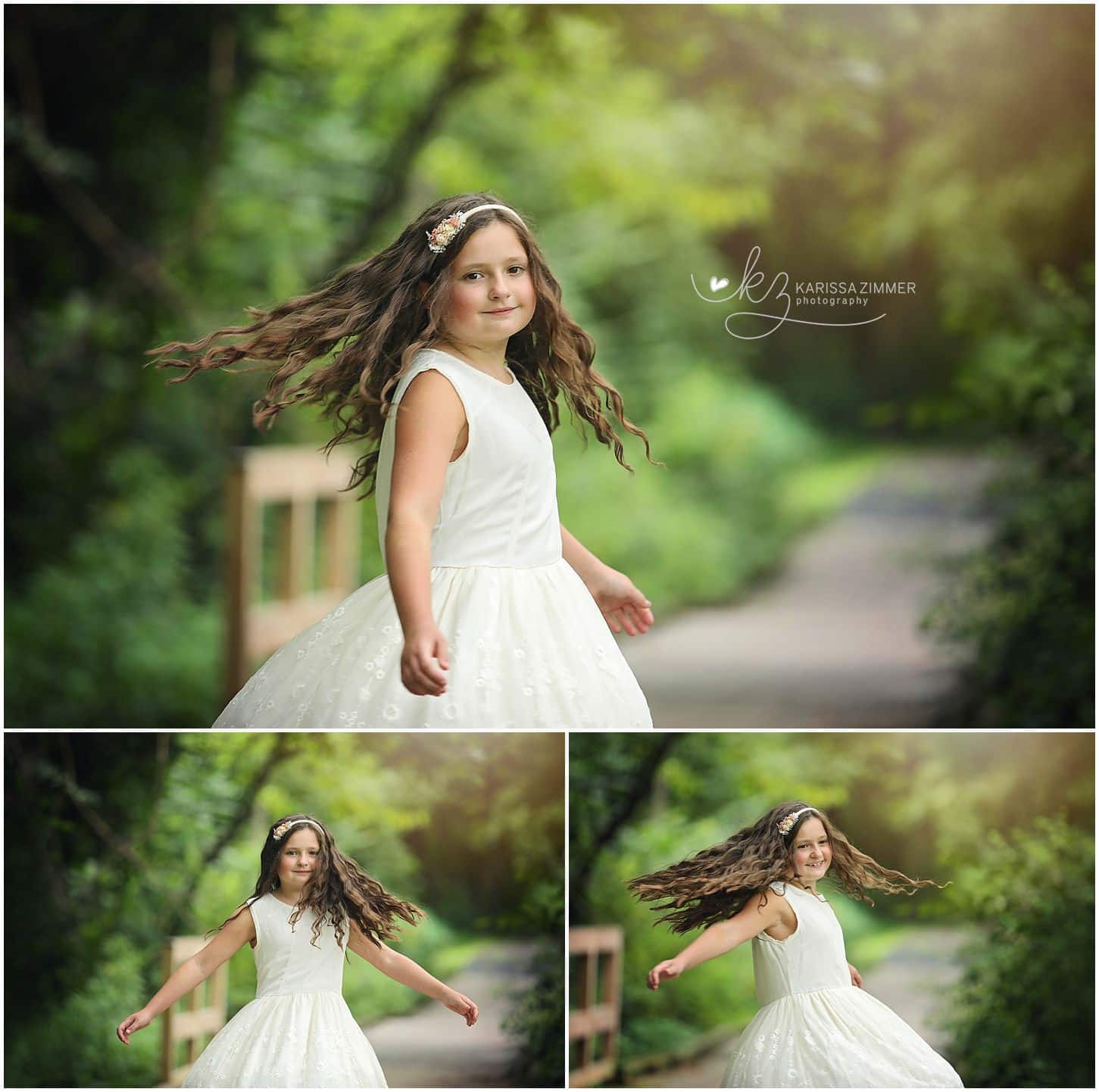 Let's work together to create some forever memories for your family! Send me a message to start planning your family's special portrait session.