If you're a first-time parent, you may not even know where to begin looking for a newborn photographer—or what qualities you should look for in the person who's going to take adorable photos of your new baby. Choosing a newborn photographer is different from choosing any other kind of photographer because there are more things you have to take into consideration. After all, you want great photos, but you also want your baby to be posed safely.
That's why I've put together this list of questions you should ask any potential newborn photographer before you book your session!
How many newborn sessions have you done?
Experience is something you want in any type of photographer, but it's especially important in a newborn photographer. Newborns require careful handling and expert posing, so you likely don't want to hire a photographer who is just starting out but one who has multiple years of experience under their belt.
Do you have safety training?
There are many courses available for photographers to learn how to safely pose and handle newborns, so there is no excuse for a photographer to have skipped out on such a seminar or workshop. Make sure that your photographer has been trained and has the certification to prove it before booking a session.
What is your sanitization process?
Newborns have brand-new immune systems that can easily be compromised, so sanitation of the studio space, props and accessories is key. Especially with COVID-19, it's important that your photographer takes the proper time to thoroughly sanitize in between sessions.
Can you help me prepare for my session?
The best photographers work with their clients every step of the way, not just during the photo session. If you have any questions about what to expect or how to prepare, your photographer should be able and willing to answer them before you set foot in their studio.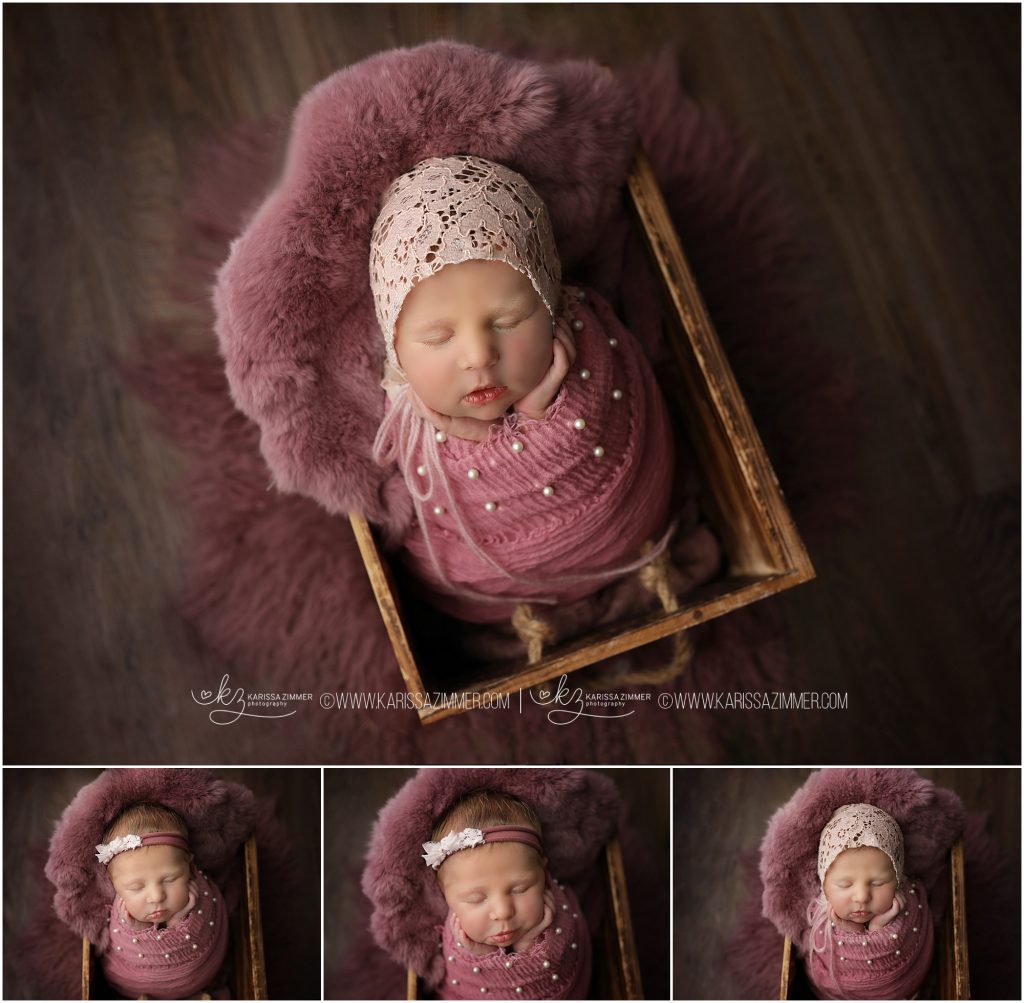 Will you help pose the rest of my family?
If you're planning on being in some of the photos (which I highly recommend!), make sure your photographer can help you out with posing. You'll likely need professional expertise to find poses that feel and look natural.
What do I need to bring to my session?
Some photographers provide props, while others ask that you bring your own. Talk to your photographer about what items you need to bring along to your session in addition to diapers, formula, and all the other items your baby will need throughout your shooting time.
How long will the session be?
Newborn sessions often take several hours, so be prepared to stop for diaper changes and feedings. The time will vary from photographer to photographer, so be sure to ask how long you can expect to be in the studio so you can properly prepare.
What is included in the session fee?
Before you book your session, you should know exactly what you're getting and what items will cost extra. For example, my session fee covers my time and expertise, while images and products are an additional cost. It's important to be aware of what you're getting before you sign a contract.
Every photographer operates their business differently, so be sure to ask these questions and any others you may have before you arrive in the studio for your session. The most important thing is that your baby is safe and that you get images you will cherish for years to come!
Karissa Zimmer is an experienced professional Harrisburg photographer based in Camp Hill and serving the surrounding areas, including Mechanicsburg, Hershey, and Carlisle.