Congratulations on your pregnancy, Mama! For all its aches and pains, pregnancy is truly a beautiful time in your life and it's the start of the most incredible journey. It will be over before you know it, so don't miss your opportunity to preserve that pregnancy glow on a canvas with maternity portraits. For many moms who are expecting their second, third, or fourth (or later!) child, their pregnancy is a special shared experience for their family, so naturally, they want to include the whole family in their maternity pictures. I happen to love working with kids, so some of my favorite photos to take are family maternity photos in Camp Hill, PA!
You can get your photography session started on the right foot with a little preparation. Follow these tips for a magical family maternity portrait session.
Have an Aesthetic in Mind
Moms are notorious for putting their kids first and themselves last, but your maternity photo session is ultimately about you! Think about how you want your portraits to look. Imagine where you want to display them in your home and what aesthetic you want to capture. As your hometown maternity photographer, I can take your vision and bring it to life by giving you personal guidance on color palettes and wardrobe ideas that will create the look you want.
Choose Your Dream Location for Your Family Maternity Photos in Camp Hill
Now that you have a vision in mind for your family maternity portraits, you want to choose the perfect backdrop for those pictures. Luckily for all of my clients planning family maternity photos in Camp Hill, PA, our area has countless gorgeous outdoor locations ripe for portraits. I have a few favorites that I'll be happy to share during our consultation. Or, if you prefer, we can plan an indoor session in your home instead. Many of my clients opt for stunning photos within their baby's nursery.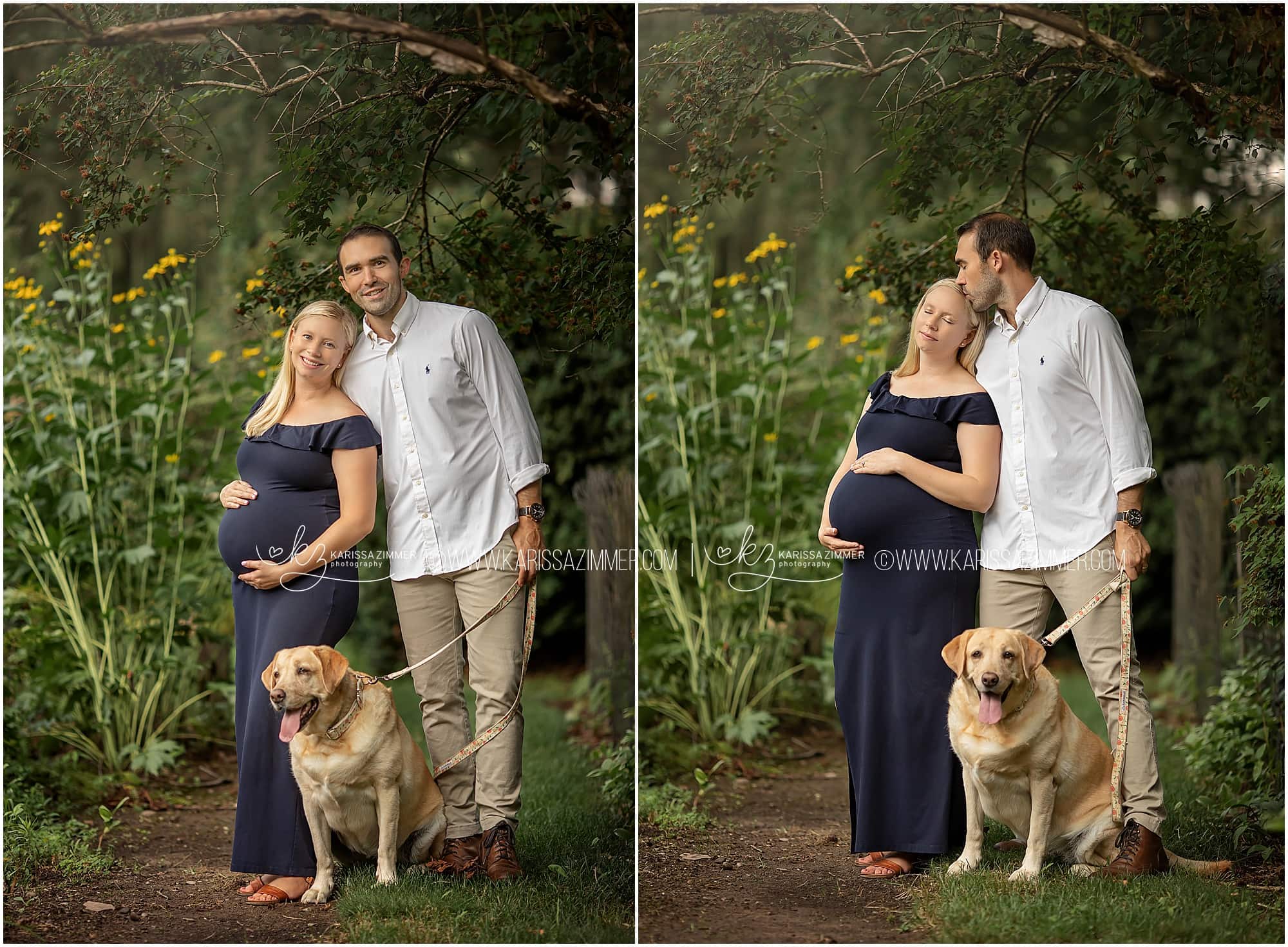 Plan a Bag of Tricks for Your Kids
We live in the age of social media, so you've probably snapped countless pictures of your kids at home. You know, then, how difficult it can be to coax a smile out of a young child at just the right time. Kids who are shy smilers tend to be just as shy during a professional photo session too.
You know your kids better than anyone so you know how to make them smile. Try bringing a "bag of tricks" like a puppet that always gets a giggle, a sound that makes them smile or gets their attention, or other tricks and tools to help me get plenty of shots of those heart-warming smiles.
Invest in Yourself!
Let's all be honest: pregnancy is stressful. There's always so much to do to prepare for your baby. For the day of your family maternity photos in Camp Hill, PA, though, you deserve to just relax and get pampered like the queen you are. Consider scheduling professional hair and makeup services so you can look your best without adding more work to your plate.
Consider Bringing a Helping Hand to Your Family Maternity Photos in Camp Hill
As much as you'll love having maternity photos of your entire family, you'll also want some portraits that specifically highlight you and your bond with your beloved baby, or you and your significant other. Trust me, the last thing you want to be doing is struggling to watch and discipline your kids while you're posing for portraits.
You might think about bringing along someone like a friend, nanny, or grandparent to help keep an eye on the kiddos while you and your significant other are in front of the camera. Or, you could arrange for someone to pick up your kids when their photos are done and take them to a playdate until you're done with your own photos.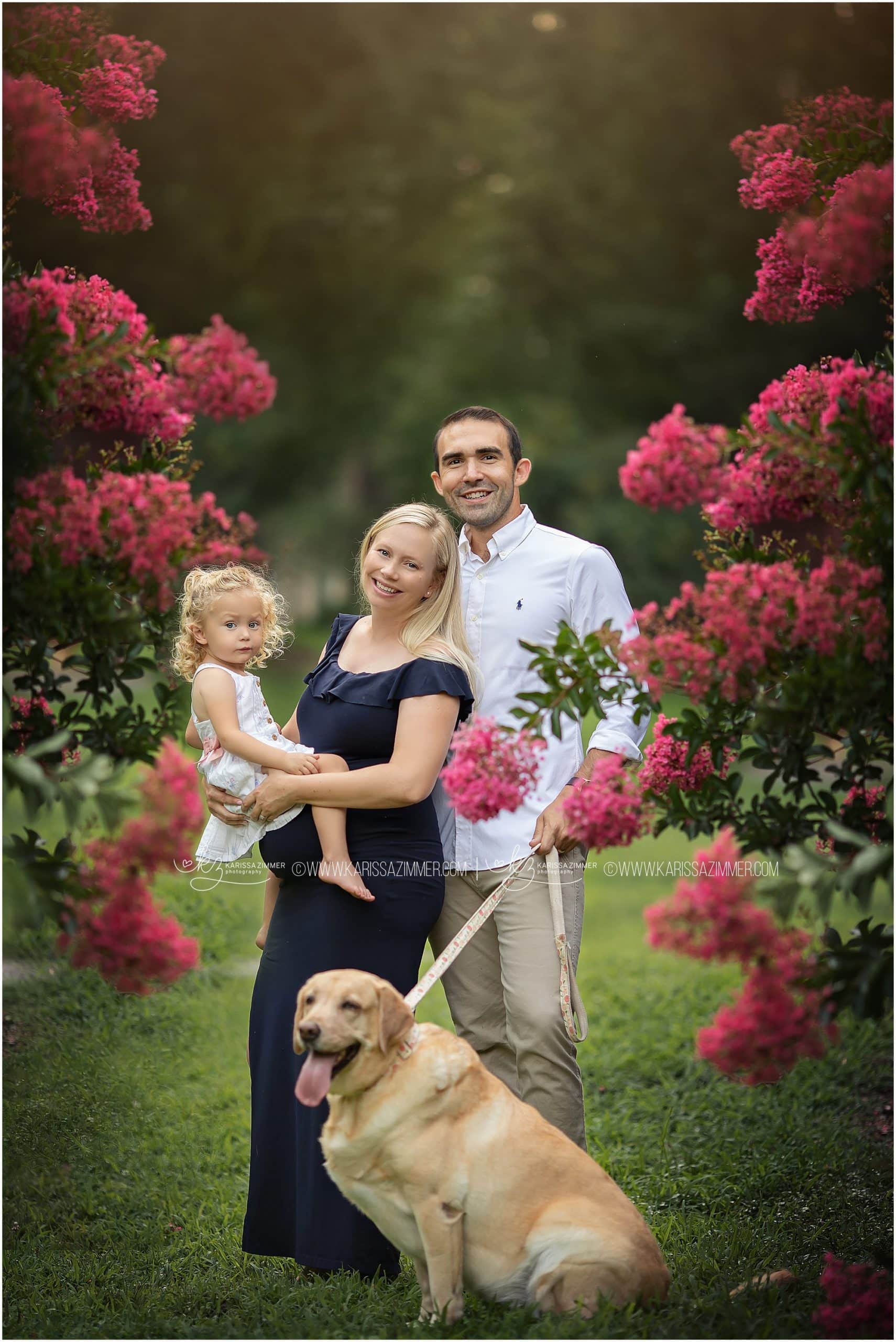 Communicate with Your Photographer
This is a biggie! Remember that family maternity photos in Camp Hill, PA are what I do on a daily basis. I'm not just here to snap pictures – I'm here to make the entire process easy and stress-free for you while creating spectacular images you'll treasure forever. Keep an open line of communication and let me know what you want from your session, what sentimental items you might want to incorporate, and so on. With your vision in mind, I can take it from there and create an experience you'll lovingly remember throughout your baby's life.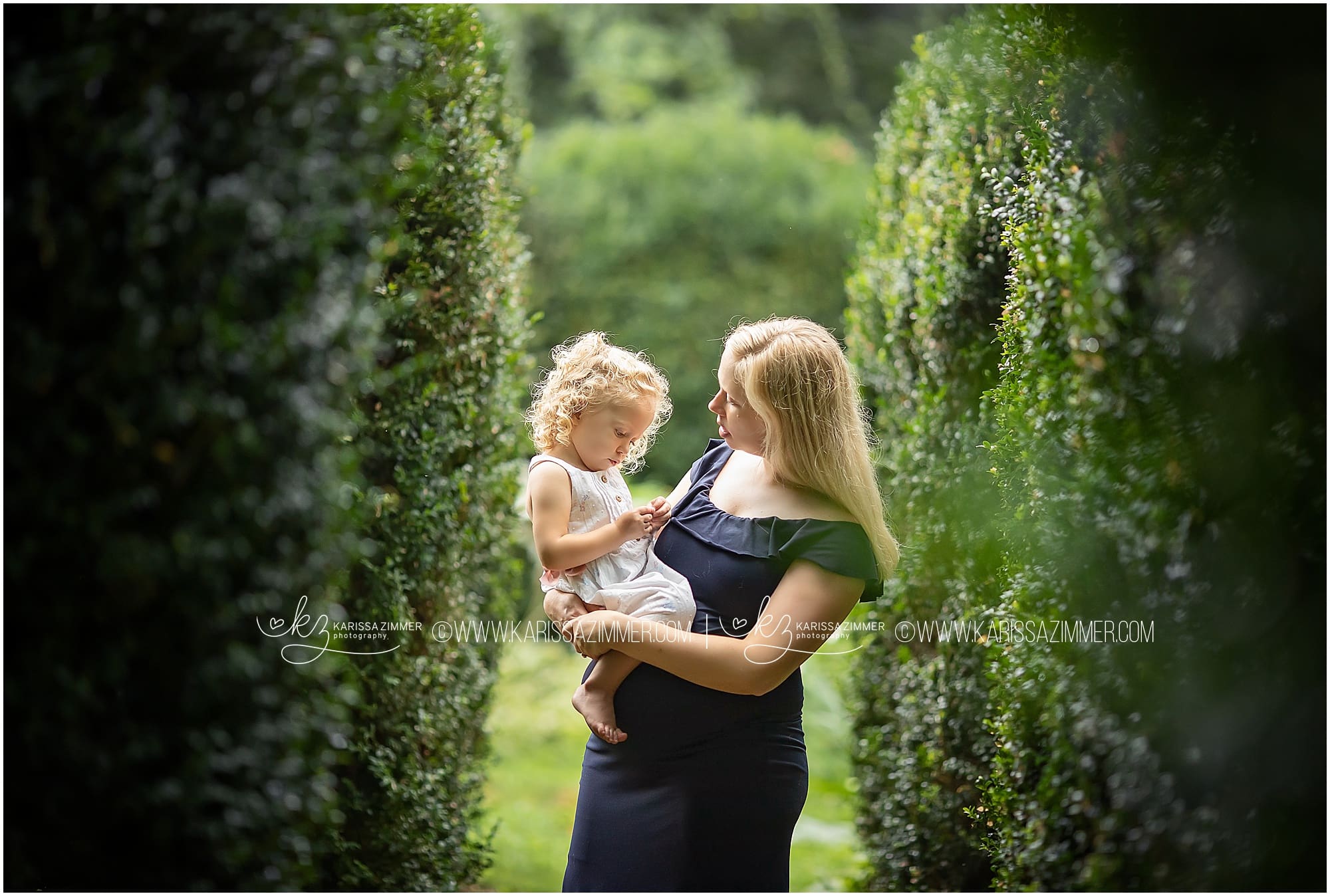 Schedule Your Family Maternity Photos in Camp Hill
Ready to take the leap and start planning your amazing family maternity photos? Call my Camp Hill, PA photography studio today to book your session and start building your dream with my help.