One of the most common questions I get is what to wear to a photo session. Family sessions are especially challenging because you want every member of your family to look good together, but you don't want everyone to wear the same outfit. Choosing a wardrobe for each person that's comfortable and complementary can definitely take some work, but it's not impossible!
To help you out, I've put together this handy guide on all the dos and don'ts of dressing your family for a portrait session.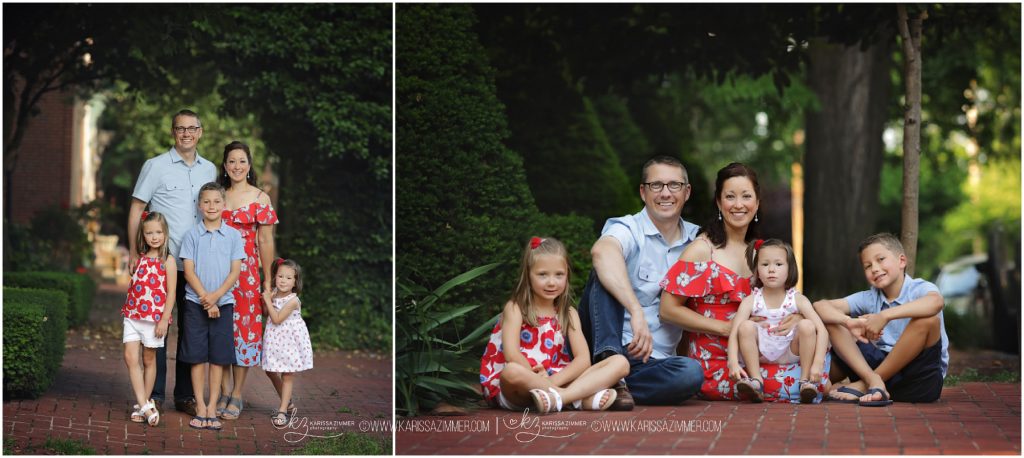 Opt for neutral colors
While bright colors may be your thing, they don't work for everyone. If you want your family to match, go for subtle neutral tones that work well together. The neutral look is also more timeless, meaning your photos will still look great years in the future.
Have fun with patterns and layers
Florals, stripes and even plaids are all fun options for mixing and matching with denim and solid colors. You can even add layers to easily give everyone a couple of different looks without worrying about having enough time to change. Trust me, getting multiple kids into different outfits can be a challenge, so having fun jackets or cardigans that everyone can put on or take off is a much simpler way to add variety to your images.
Make sure your clothes fit
A fitted outfit also looks better than a loose or oversized one. Try your chosen outfits on before your session and make sure everything fits and looks good together, and be sure to choose a style that looks good on each member of your family. Everyone can wear a different cut or fit as long as it's flattering to their body type.
Keep comfort and movement in mind
While it can be tempting to choose the cutest possible outfits for your kids, be sure to keep their comfort in mind. An uncomfortable child is quicker to throw a fit during your session! An outfit like jeans and a nice shirt or a longer dress is perfect because it allows your child to move comfortably and have fun during the photo session.
Avoid graphics and logos
When choosing what to wear, stay away from graphic t-shirts or other clothing with logos or brand names on them. You don't want anything on your outfits to draw attention away from your smiling faces!
Pay attention to dress length
You want your children to be comfortable, but you should be comfortable too! A dress or skirt that's too short can inhibit your ability to pose comfortably and limit what sort of poses you can do. If you plan to wear a dress for your family photo session, be sure to try it on beforehand and make sure the length allows you to move comfortably and easily.
It takes a little planning, but you can choose outfits that make your whole family look amazing, ensuring you get photos you'll love and cherish for years to come!
Karissa Zimmer is an experienced professional Harrisburg photographer based in Camp Hill and serving the surrounding areas, including Mechanicsburg, Hershey and Carlisle.