I love being a Hershey PA Family Photographer! I hold this family so close to my heart! The Stirpe Family has continued to trust me to capture their family portraits for the last 4 years! I've even been lucky enough to document and watch their littlest, Ava, grow up since birth! That is truly the greatest compliment and honor any Hershey PA Family Photographer can possibly receive! Not only are my clients trusting me to capture and create the best images for them, but they are trusting me with a piece of their family's lives and I do not take that lightly!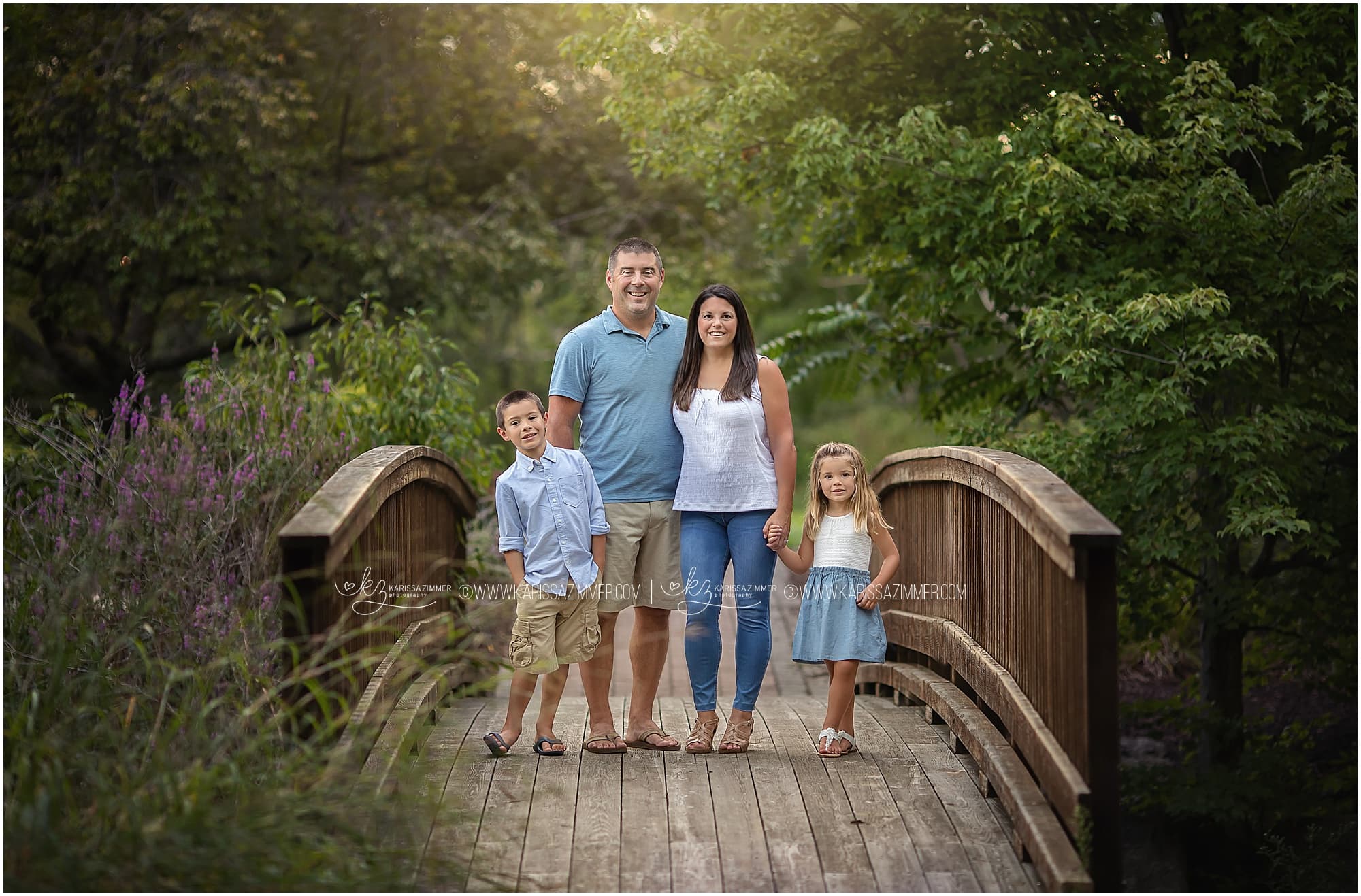 Choosing a location for your Hershey PA Family Photos
I must say, this family is a true creature of habit! They have one location they have loved over and over for the past few years! But this time, we all agreed it was time for a nice change-up! We decided on Founder's Hall at The Milton Hershey School for the Stirpe's family photos. The grounds here are absolutely beautiful during any time of year. It truly makes for the perfect setting for a Hershey family photo session!

Summer Family Photography sessions
Now, when I say the Stirpes' are creatures of habit I am not kidding! Just like they've got their favorite location, they also had a serious tendency to LOVE fall family photography. I'm pretty certain I've spent approximately 3 of the 4 years we worked together trying to convert them to summer family photography session clients! This past year WE DID IT! We did a Hershey PA summer family photo shoot and it was pure magic. Hands down, my favorite session we ever captured together! I think we could agree that the summer "magic hour" is truly the most magical!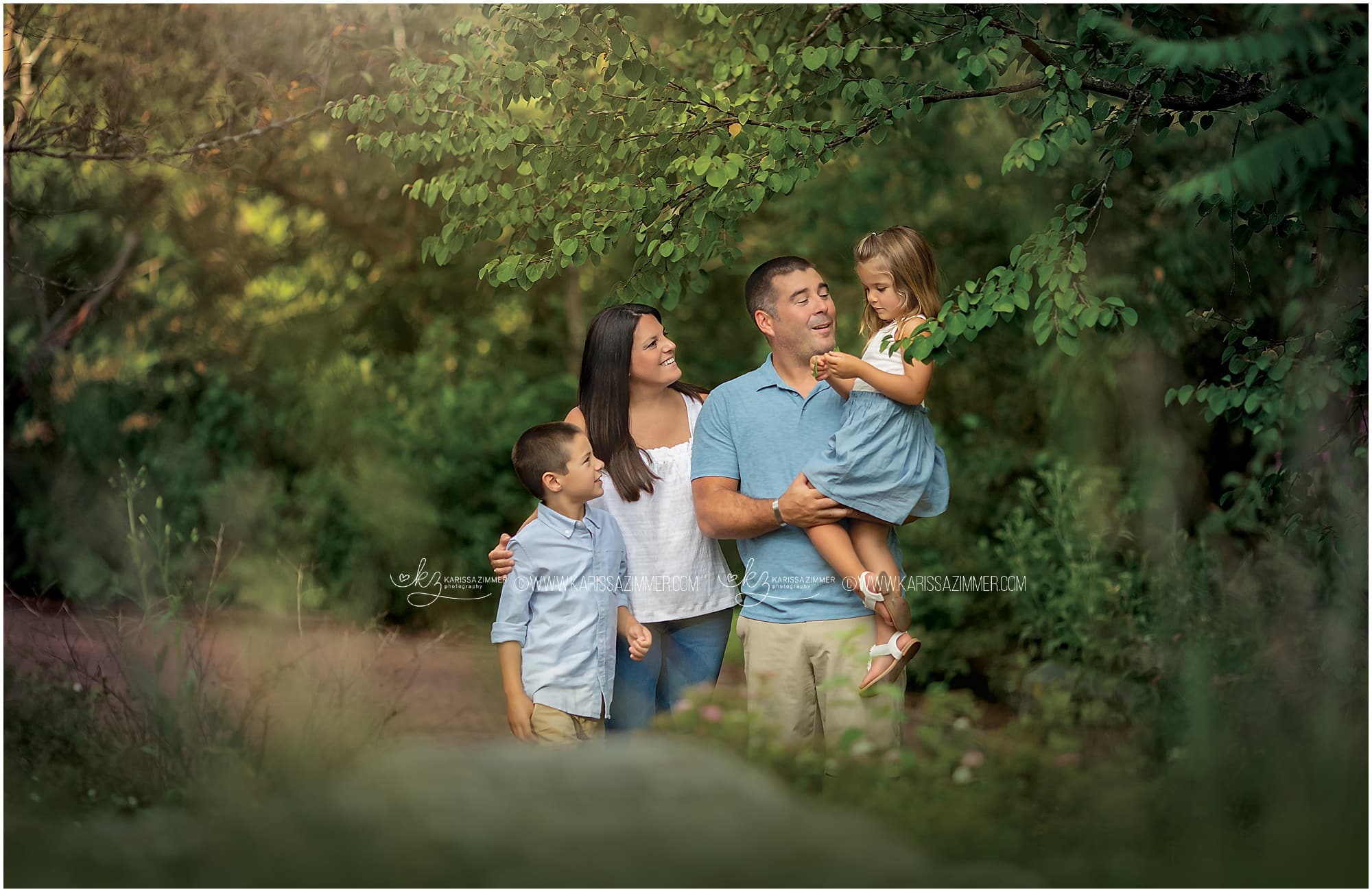 Build a relationship with your Family photographer!
I truly adore these 4 people. My clients that I get to see each year become my people! Almost like an extension of my family and friend circle! I love that we can laugh together, have our yearly "inside jokes" and most of all watch their babies grow up together. I believe family photography is such a personal service. It's not a service where you should pick "just anyone" to perform. I believe you should always have the opportunity to meet your photographer for an in-person consultation prior to working together. Kind of like a preliminary "meet and greet" to see if they're a good fit for your family. You should feel that your personalities mesh well and that you trust them to work with your children and capture them authentically. When choosing the right Hershey PA Family Photographer, you should know it's someone you'll enjoy working with and trust to capture your family for years to come, not just one and done!

Choose me to capture your Hershey PA Family Photography Session!
I'd love to learn more about you and your family and how we can capture some amazing images together! Images that you will want to display on the walls of your home for years and years to come! I am a custom, full-service portrait photographer serving Hershey PA and all of the surrounding Central PA towns including Harrisburg, Camp Hill, Mechanicsburg, York, and Carlisle PA. I will walk you through my portrait photography process from start to finish! Shoot me a quick message today to start planning your family's photo session!