Every parent's phone is packed with photos of their kids, and not just because your kids are so dang adorable. It's also because it often takes dozens of snapshots before you get one with your kids showing their beautiful smiles, so you wind up with 20 unused pictures for every good one. It's understandable, then, to worry about whether you'll be able to get the kids to smile well for your family portraits with a Camp Hill family photographer.
That's why I'm here! Before your next family photography session, check out these tips for coaxing out your kids' best smiles for their portraits.
Choose a Fun Location
Kids are nothing if not honest – they don't try to hide their feelings. If they're somewhere that's unfamiliar and boring to them, it will show in their facial expressions. So create surroundings they'll actually enjoy during the family photo session.
That's part of the reason why I conduct family photo sessions outdoors on location – so we can go somewhere that puts your kids in a good mood. It could be their favorite park or even their own backyard where they feel comfortable and in their element.
Let Kids Be Kids
When I take family photos, I take plenty of traditional, posed family portraits but I also take time to capture candid photos as kids enjoy the outdoors and whatever their surroundings may be.
There are multiple reasons for this. For one, those candid photos capture your kids' personalities in a precious and authentic way. For two, this format lets kids get out some of their energy so they're more amenable to sitting nicely in case we want a few more posed shots afterward.
Plan (and Pack) for Breaks
When kids are involved in a photo session, I already know that we're working on the kids' timetables. When kids get uncomfortable because they're hungry or thirsty or they have to go to the bathroom, you won't do yourself any favors by continuing to try to pose them.
That's why breaks are an expected part of family photo sessions. Plan to take breaks and bring anything your kids might need to make them comfortable, like snacks, drinks, a favorite book, and so on.
Have Your Own Fun
Kids are so much more observant than we usually give them credit for. If you're anxious or stressed, even if you try to smile through it, kids will pick up on that energy and they'll be anxious, grumpy, or uncomfortable too.
I understand that it's easier said than done but try to go into your family photo session feeling positive and relaxed. Your family portraits are important to you and you want to get the best photos you can, and this can make anyone anxious, but just relax and know that you have a trusted professional who will take care of the photos; all you have to do is have a good time with your kids.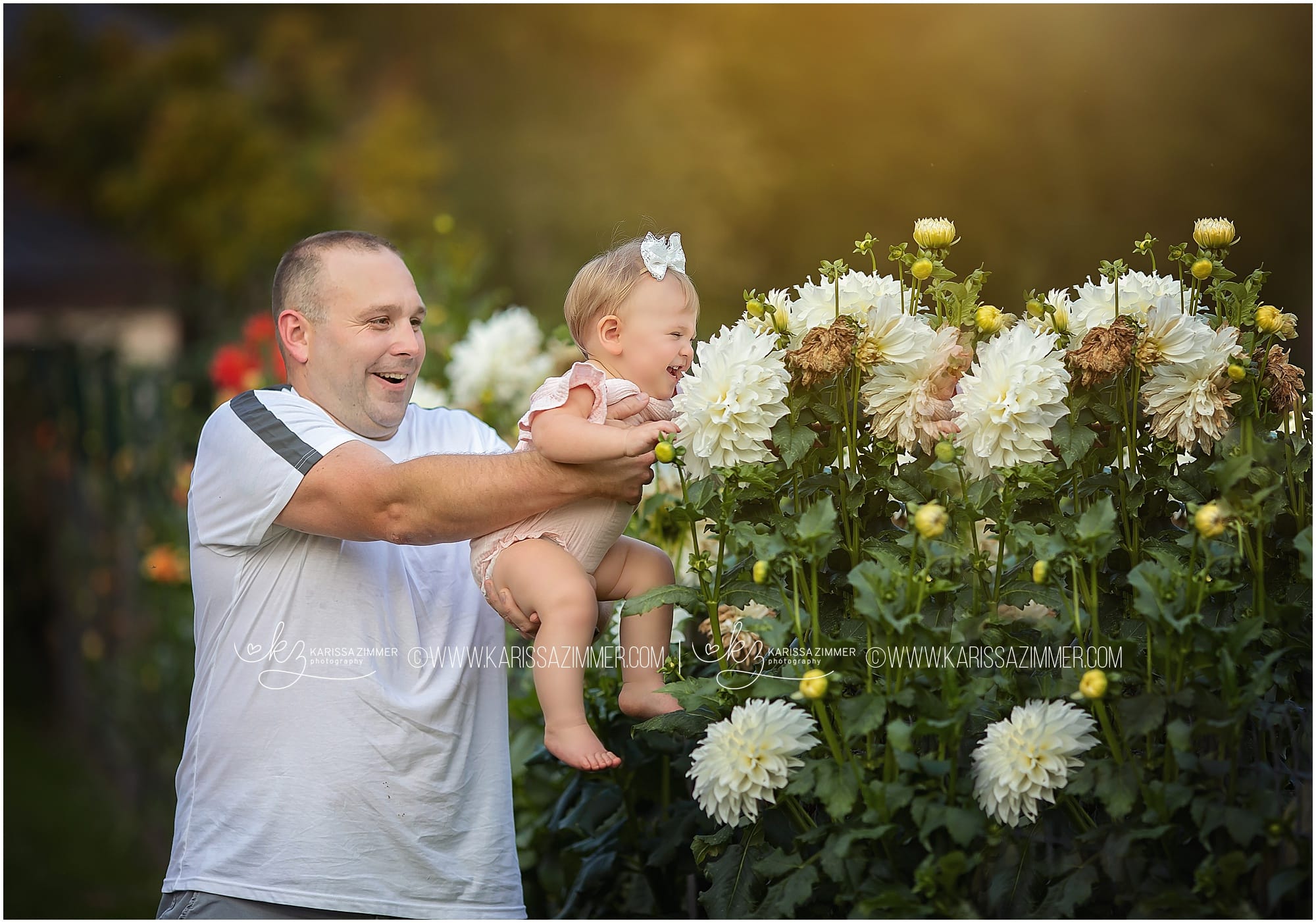 Hire a Professional Camp Hill Family Photographer
As a Camp Hill family photographer with over 16 years of experience, I can tell you first-hand that photographing kids is very different from photographing adults. I love working with kids, and because family photography is a specialty of mine, I've picked up plenty of tricks over the years for getting kids to smile and have fun.
That's why it's important to hire a photographer who specializes in family photography. Our training and experience have given us everything we need to know to get the best photos of your family.
Booking Your Camp Hill Family Photographer
Ready to see your kids' amazing little smiles? Now is the time to book your next family photo session! Whether you're celebrating a milestone or just updating your family portraits, I'll be honored to make sure every member of your family looks their best.