Harrisburg fall family photos are some of my favorite client portraits. They have a quaint and cozy feel that will warm anyone's heart, and they take advantage of the stunning autumn colors we have here in Pennsylvania. For families, a fall photo session is a fabulous way to get beautiful custom artwork that preserves the memories of this chapter in their lives. How can you make sure your fall family portraits turn out the best that they can? Follow these tips to prep for your session like a pro.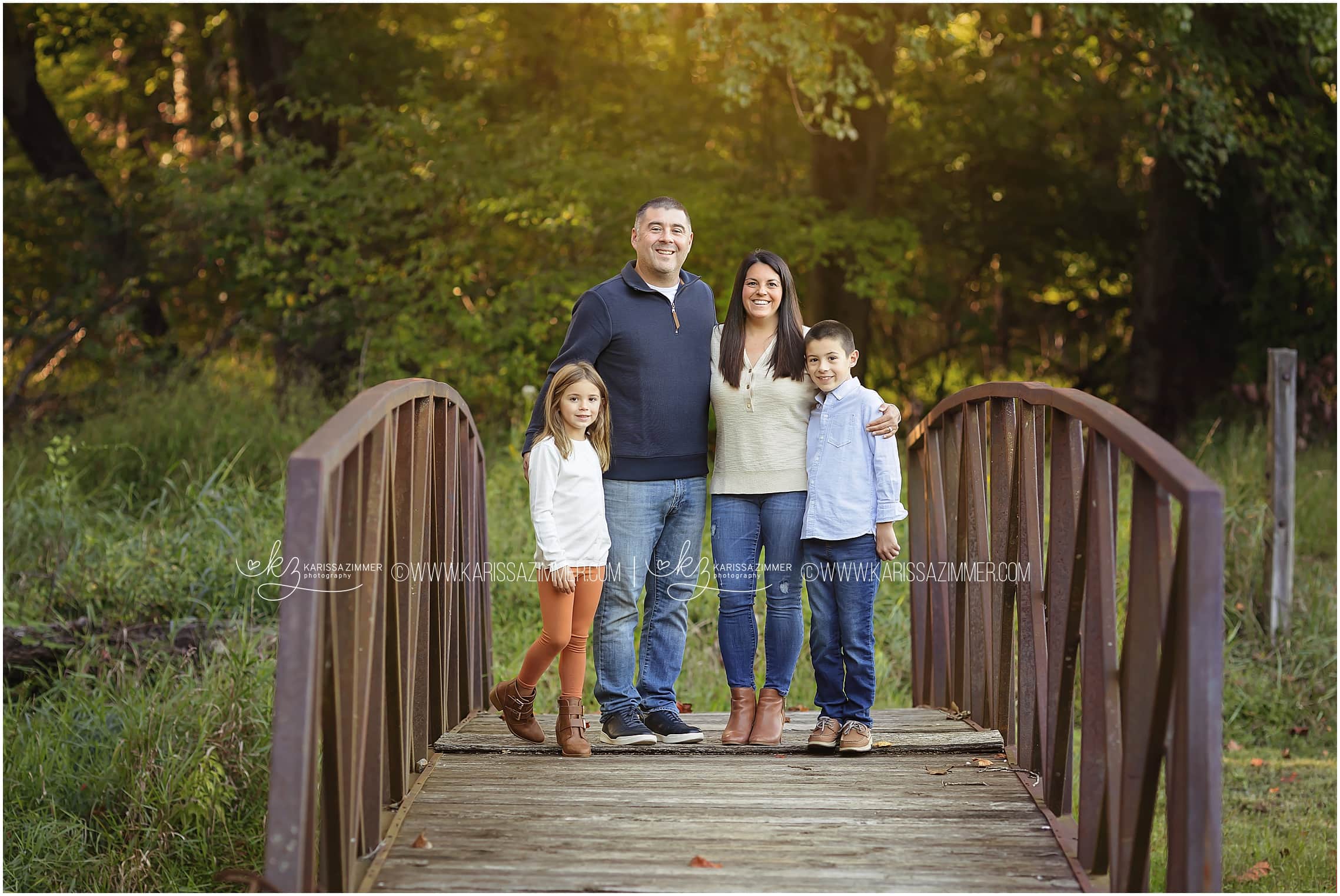 Plan Your Wardrobe Strategically
As a mom, I know that planning your family's wardrobe for a photo shoot can be a daunting task. I recommend that you start with your own outfit and then just go one person at a time. Choose one or two core colors that are fall-appropriate, like rust orange or navy blue, and then complement them with neutrals. Here are a few other tips that can help:
Avoid any items with prominent logos or words (something subtle like a small logo on a shirt pocket is fine).
Stick to solid colors and simple patterns, avoiding patterns that are too bold or busy. If you aren't sure about an item, take a full-body picture of someone wearing it and look at whether it takes attention away from the person's face.
Choose earthy neutrals like tan, gray, and ivory as opposed to more stark neutrals like white and black (white and black can be excellent for some other seasons, but more natural shades look better with fall colors).
Bring fall-appropriate layers, like scarves, jackets, and wraps, that look nice with your wardrobe. These add texture and will come in handy on a chilly fall day.
Keep Your Kids in the Loop
Have a chat with your kids in advance to let them know that the photo shoot is happening. When you do, present it as a fun family outing rather than as something unpleasant the kids will have to do. If you lead with a positive attitude, they're more likely to follow suit and come to the photo session with a smile on their face.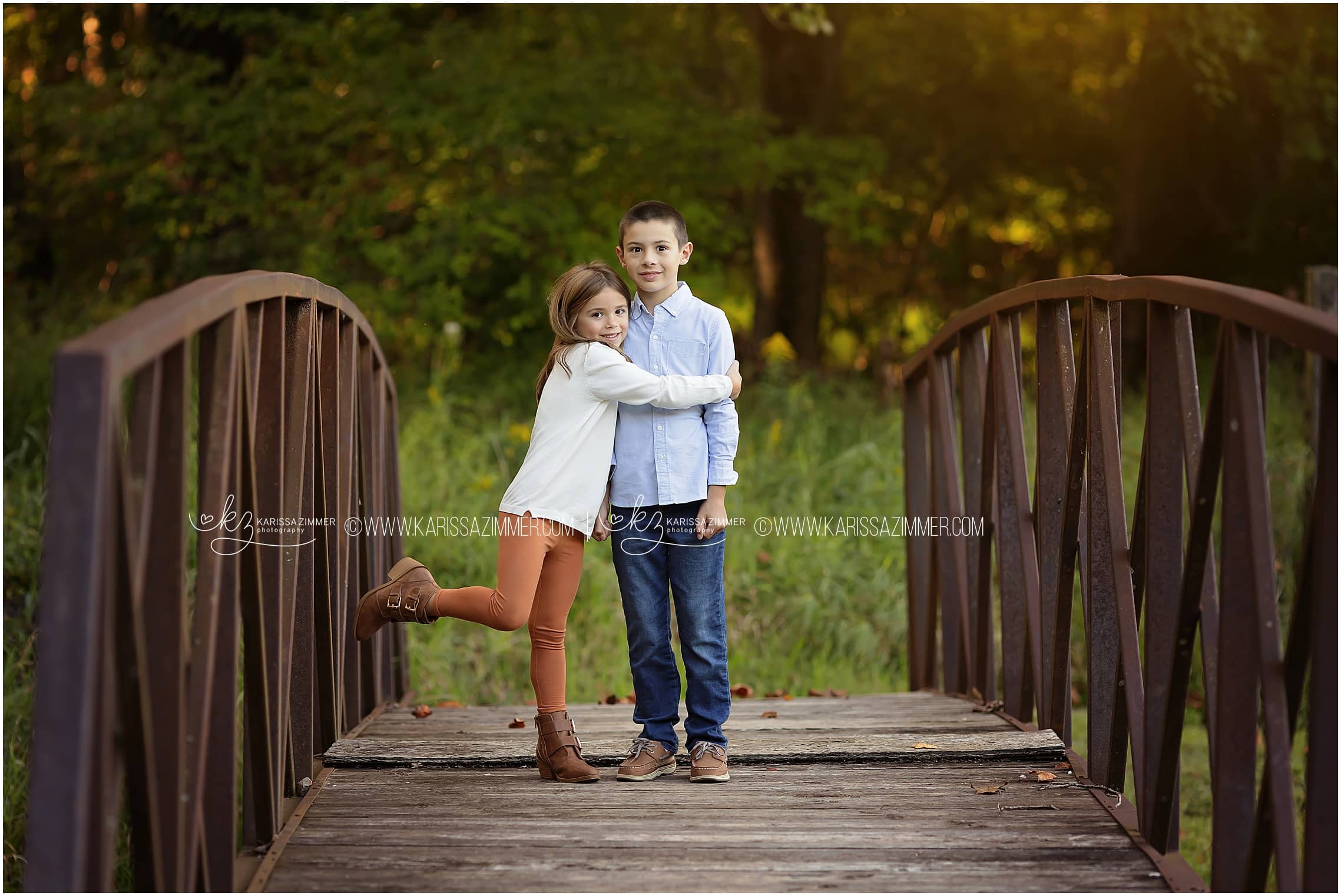 Set Your Deadline as the Day Before Your Harrisburg Fall Family Photos
This is one of those little mind tricks that works wonders! When you're preparing everything for your session, set your mental "deadline" as not the photo shoot day but the day before your photo shoot. Plan to have all the outfits laundered, pressed, and hanging together, have a bag of snacks and drinks packed in the fridge, etc. Last-minute issues can arise on the day of, so if all those details are already done, you have room in your schedule to accommodate those issues.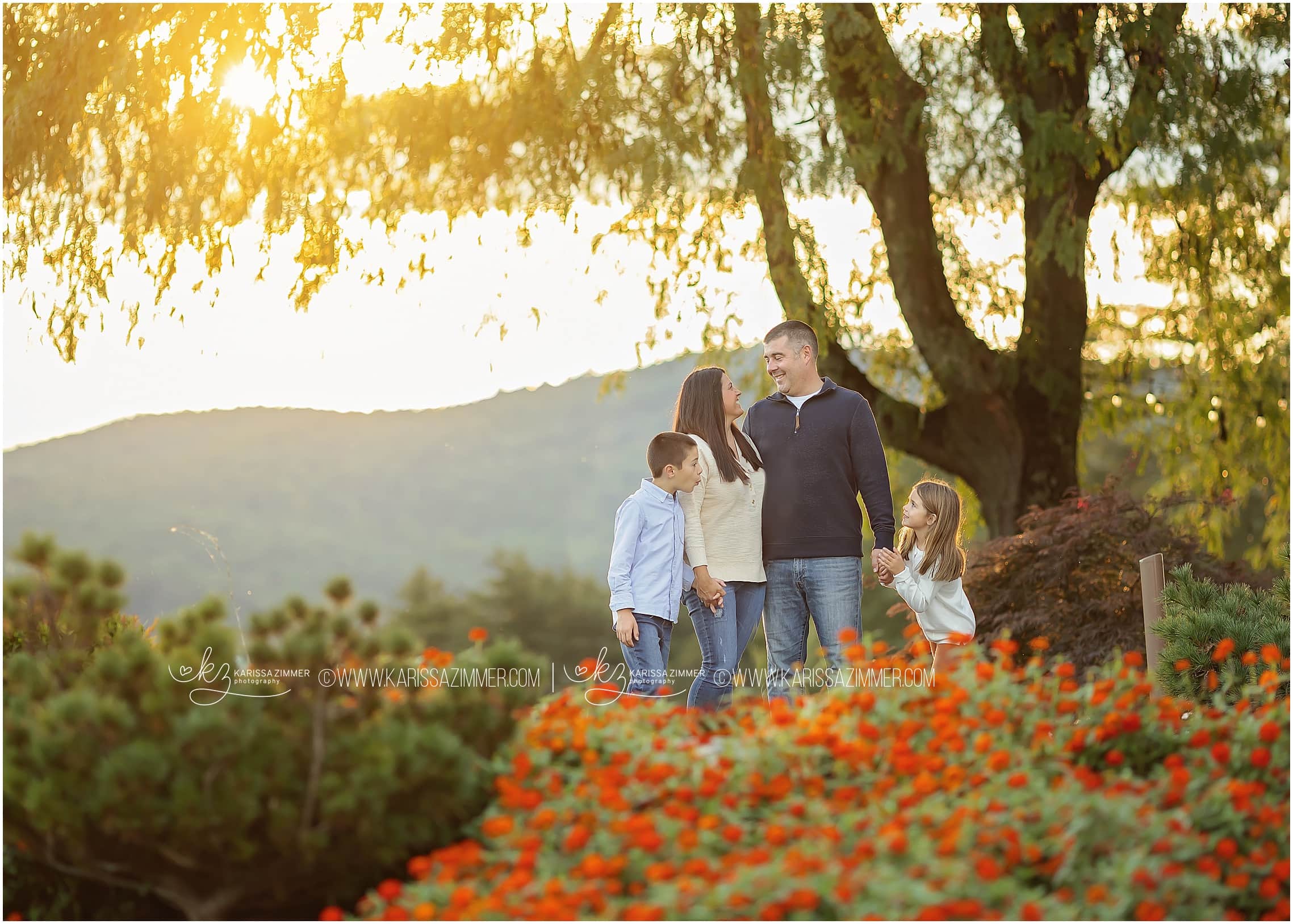 Keep in Touch with Your Photographer
You and your photographer are a team with the same goal: to create amazing fall family photos for your family. Make sure you communicate with them like a teammate. If you change your mind about anything, from the color scheme of your wardrobe to deciding to include grandparents in the photos, speak with your photographer so they can plan accordingly.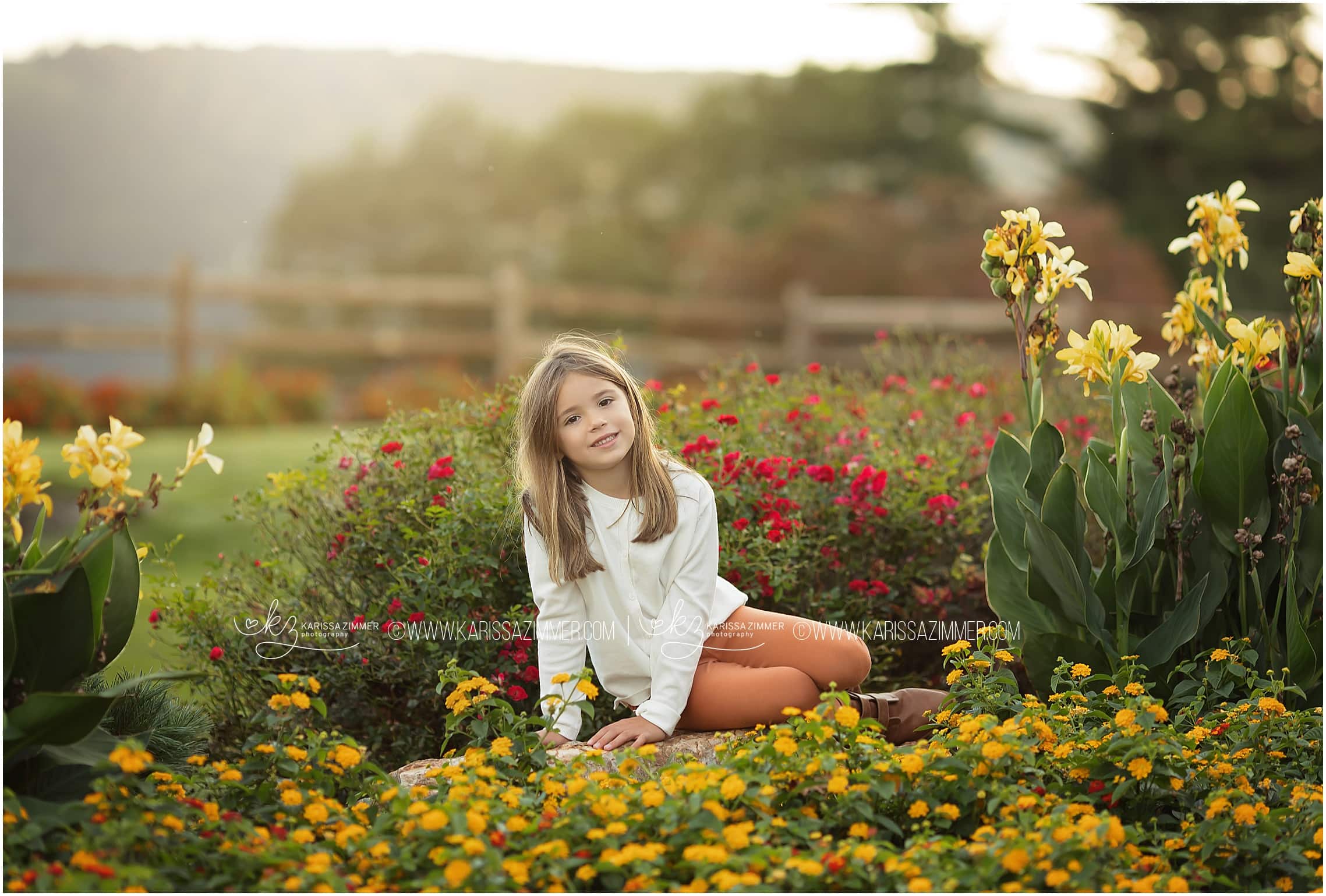 Make Sure No One Arrives Hungry for Your Harrisburg Fall Family Photos
Fall family photo sessions often take place around dinner time because that hour just before sunset creates beautiful natural lighting. But it's best to have your dinner before the session rather than after, particularly if your kids are little. We want your kids to be having fun and flashing plenty of happy smiles, and that's more likely to happen with a full belly. If you want to give the kids something to look forward to, you can take them out for dessert after the session.
Plan Extra Travel Time
I can't emphasize the importance of this enough! First, your session is scheduled for a specific time based on the sunset time. If you get stuck in traffic and arrive 15 minutes late, the sun won't wait for us, so we won't have time to get all the portraits we want. Plus, when you're running late, it adds stress to the whole family and that won't start off your session on the right foot.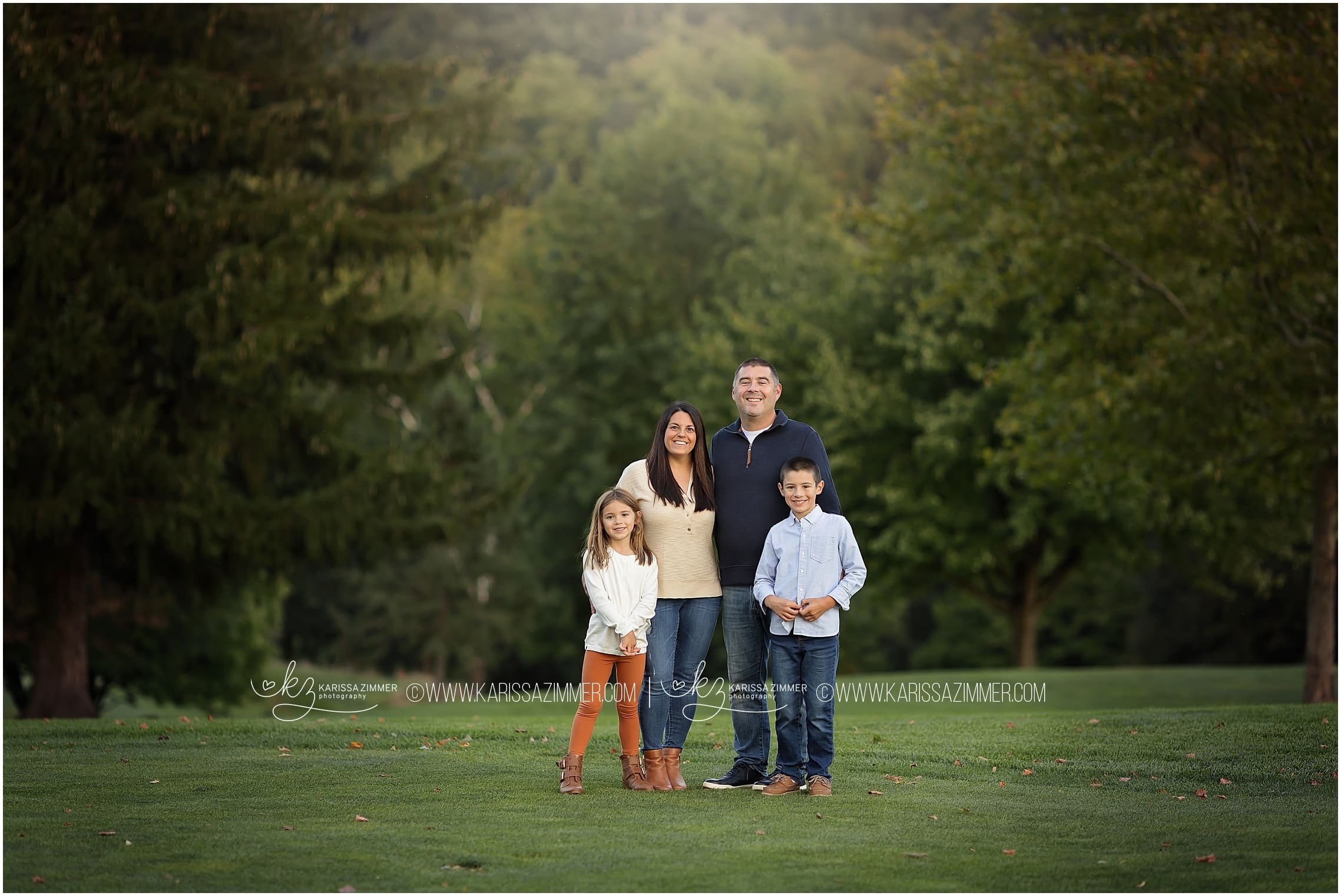 Planning Your Harrisburg Fall Family Photos
Want to start planning the perfect family photo session this fall? Contact Karissa Zimmer Photography and let's chat!