As every parent knows, you can never fully predict what will happen when it comes to bringing a baby into the world. Babies have their own schedules that don't always match up with what we had planned, and we just have to follow the curveballs! If your baby is born early, how does that impact your newborn photography? What do you need to know about Harrisburg newborn photos for preemies?
As a photographer who has specialized in newborn portraits for over 12 years, I've photographed plenty of premature babies, and I'm here to answer your top questions.
Are Newborn Portraits Safe for Preemies?
Generally, yes, a newborn photo session is safe for preemies. Of course, every preemie can have their own needs and health challenges, so it's always best to talk to your baby's pediatrician or whichever medical professional is the most knowledgeable about their health. Rest assured, though, that as a specialized newborn photographer, I am extremely well-versed in handling precious preemies with care.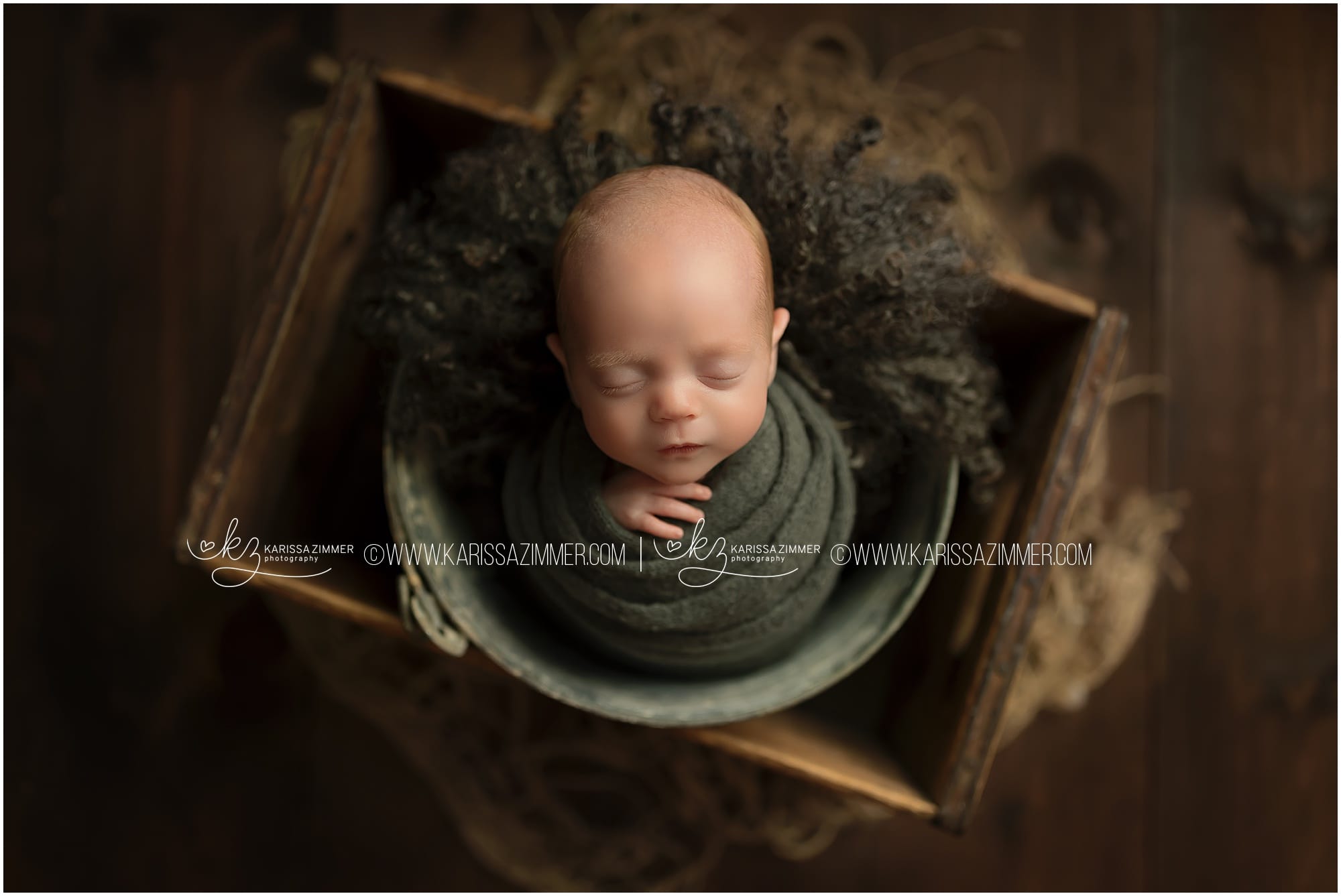 When Should a Preemie's Harrisburg Newborn Photos Take Place?
Traditionally, newborn portraits are taken within two weeks of a baby's birth. That timeline can be flexible, though, and it can especially vary for preemies. In fact, many preemies are still in the hospital when they're two weeks old.
In the case of a preemie, I typically tell their parents to keep in touch and let me know when their baby is released from the hospital. At that point, we'll be able to schedule your baby's portrait session.
What if My Premature Baby Needs Oxygen or Other Medical Assistance?
If your baby is sent home from the hospital with oxygen, monitors, or other medical devices, those devices don't prevent us from doing a newborn photo session. As long as your baby's doctor is comfortable with it, I'm happy to take portraits while your baby is wearing their devices. After all, these are part of your baby's story!
In some cases, I may need to adjust some of the typical poses or some of our plans to accommodate your baby's devices. We can still get plenty of beautiful portraits regardless.
Is a Photo Session Different for Harrisburg Newborn Photos for Preemies vs. Full-Term Babies?
For the most part, a preemie's newborn photo session works in the same way as a newborn session for a full-term baby. Every newborn session at my photo studio is unique and is guided by your baby and what makes them comfortable. This is how I conduct my sessions for any newborn, so rest assured that you'll get outstanding portraits in any case.
Can You Take Newborn Portraits While a Preemie is Still in the Hospital?
If a baby is looking at a hospital stay of several weeks or longer after being born premature, their parents may wonder if they should take their portraits in the hospital. While this is a common question, it's better to wait until your baby is released from the hospital. This way, you can get all the special details and looks you've been dreaming of without the interference of the hospital lighting or other challenges.
Do You Need a Special Photographer to Take Newborn Portraits for Preemies?
When you have a preemie, there can be many aspects of their early days that are different from those of a full-term baby. But what about photography? Are there photographers who specialize in working with preemies and should you hire one?
To my knowledge, there are not baby photographers who specialize in working with preemies, likely because a newborn session is much the same for preemies and full-term babies. For newborn portraits, it's always best to hire a photographer who specializes in newborn photography, but you don't need a photographer who specializes in preemies. If you feel more comfortable, though, it never hurts to ask your photographer if they have experience with preemies.
Book Your Harrisburg Newborn Photos
No matter what you expect from your pregnancy and your baby's birth, I'm here to help you capture this incredible time in your family's life. Contact my photo studio today to start planning your session.