The first year of your baby's life is an incredible time of learning (for both you and your baby) and constant changes from one day to the next. Their first birthday is an incredible milestone, so why not celebrate with the time-honored tradition of cake smash portraits? As a Harrisburg baby photographer, I love celebrating little ones with these one-of-a-kind portrait sessions!
If you want to make sure your baby's cake smash session is as smooth and successful as possible, you've come to the right place. Follow these top tips for your cake smash portraits.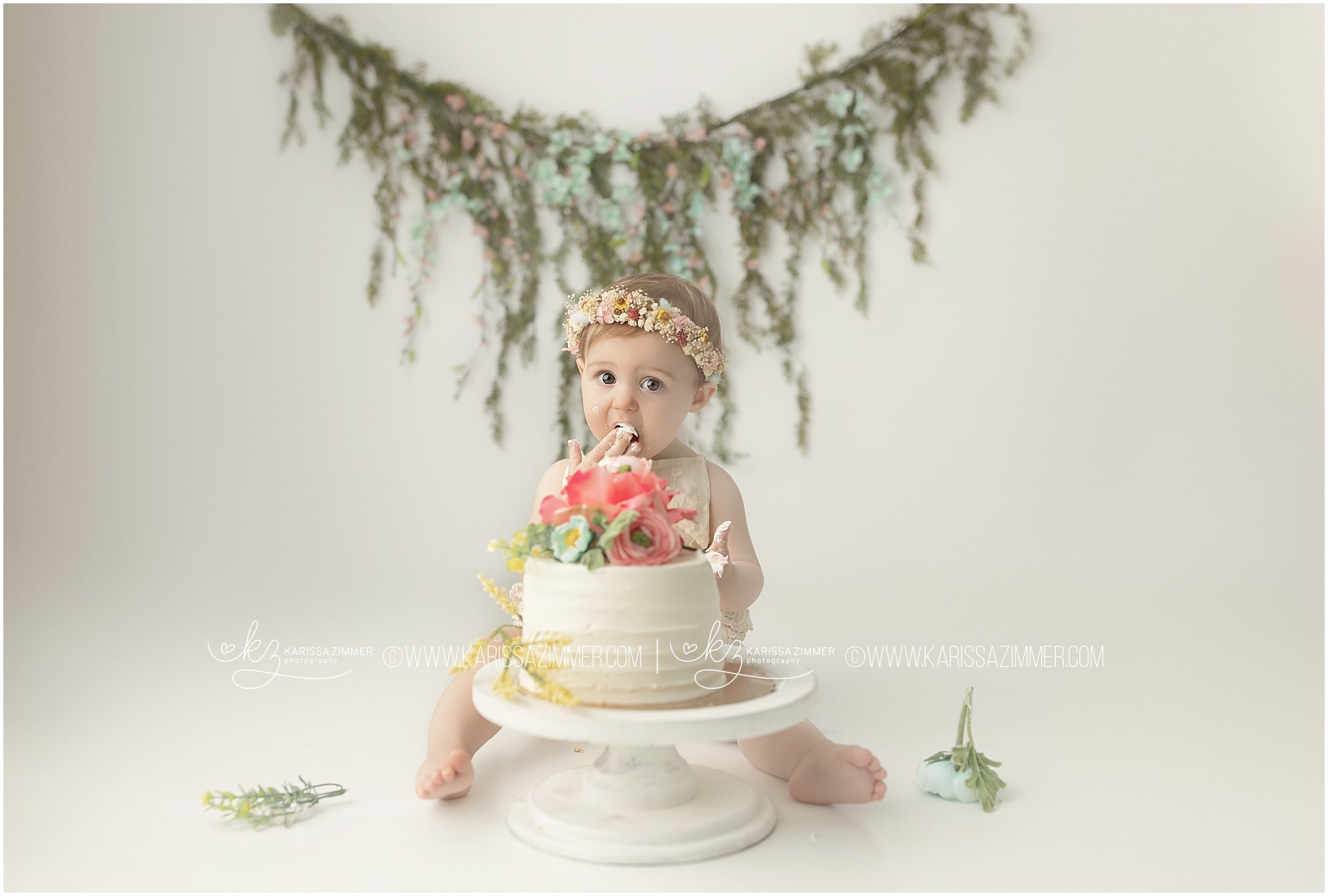 Consider the Photography When Ordering Your Smash Cake
The cake, of course, is an essential prop for cake smash photos. While I'm happy to source a cake for you for an added fee, most of my clients prefer to get their own cake so they can get exactly what they want.
If you're getting your own smash cake, though, make sure you think about how the cake will photograph. I suggest cakes with either white or pastel icing. Chocolate cake doesn't photograph well, nor does chocolate icing or red icing. Frosting with very deep colors and strong dyes can stain your baby's skin, and we want to make sure they look fantastic for the rest of their portraits.
Make sure you also tell the bakery that it's a smash cake so they don't put anything inside the cake to stabilize it, like a stick which can be dangerous. I also recommend that you don't get a cake with fondant because this can present a choking hazard.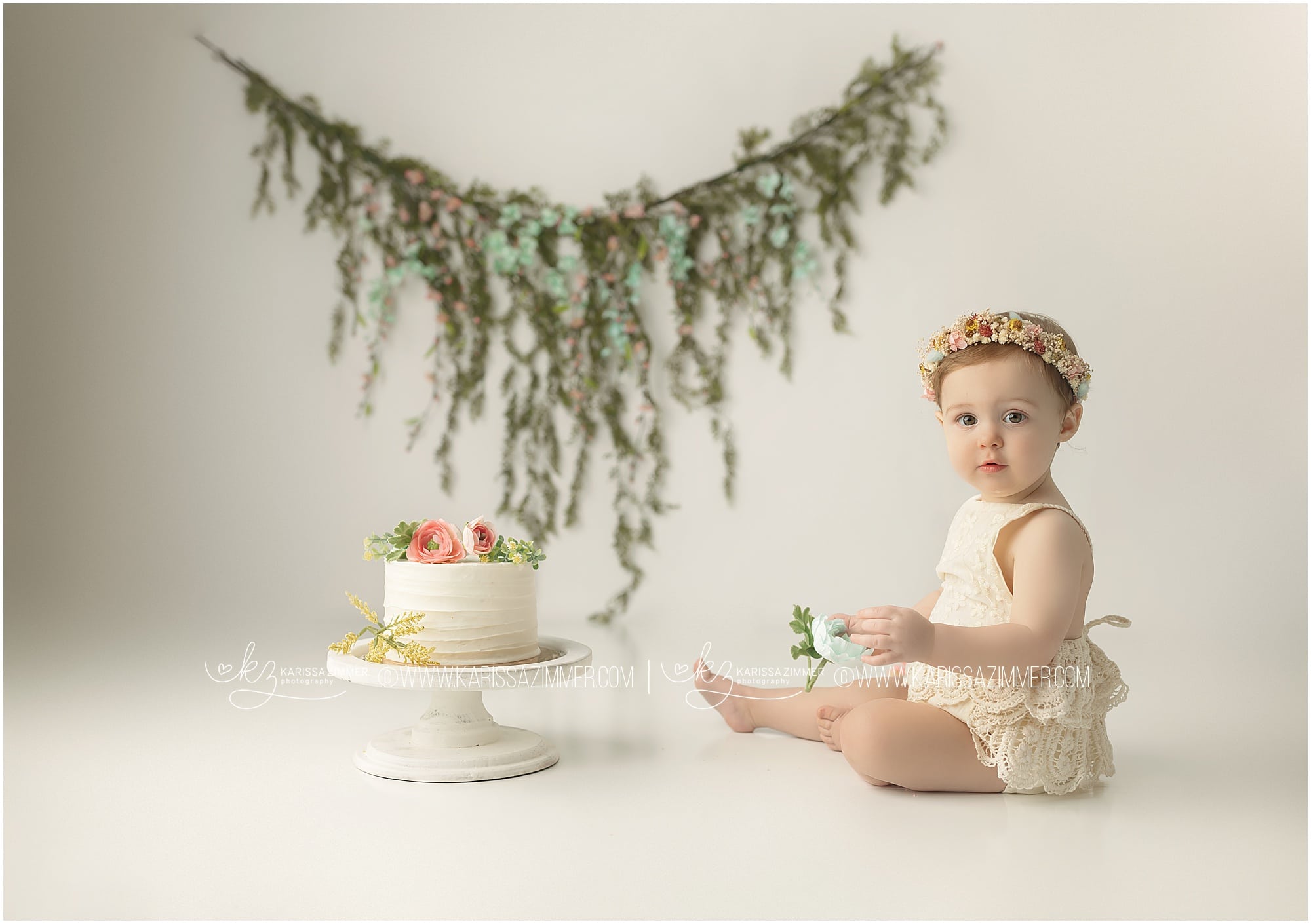 Consider a Practice Run Before Meeting Up with Your Harrisburg Baby Photographer
Not sure how your baby will react to the smash cake? You can do a practice run to let your baby try it out. Get them a small cake or a cupcake a day or two before your photo session and let them play around with it, discover that it's tasty, and figure out how to dig into it.
Don't Stress About Your Baby's Reaction to the Cake
Every parent wants those adorable pictures of their baby covered in cake and giggling with absolute glee. I'd love to get those for you too! Truthfully, though, some babies love their cake smash and others don't. Your baby may just not like the feel of the cake or frosting on their fingers.
All of that is okay! I have plenty of tricks up my sleeve to get great portraits, and honestly, portraits of babies that aren't quite sold on their cake can be precious too. They'll bring back memories you can laugh about, so don't worry about how your baby will react to the cake.
Plan Your Schedule Accordingly
Over my years as a Harrisburg baby photographer, I've learned that you can't rush portraits, especially when there are babies involved. Your baby might need some time to get comfortable with me and get comfortable in front of the camera, and that's perfectly fine. Just make sure you plan your schedule accordingly so you're not feeling rushed.
I also do my first birthday portraits a bit differently from some photographers. I take the cake smash photos in my studio in the morning and then you go home to get your baby cleaned up and rested. We'll meet back up in the late afternoon for some gorgeous outdoor portraits. Make sure you arrange your day so you can take your time and enjoy the milestone experience.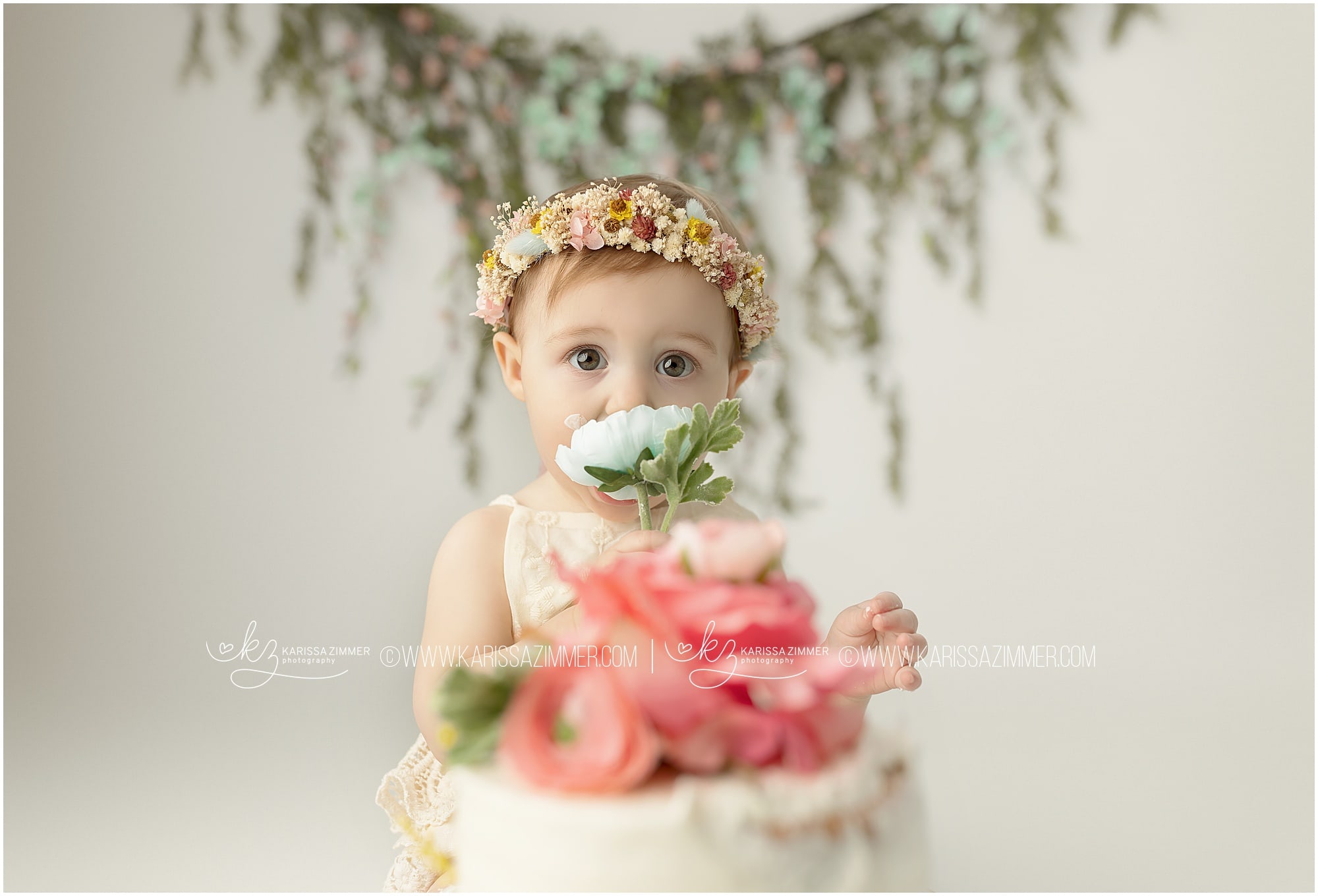 Bring Outfit Options – Your Harrisburg Baby Photographer Can Help
Trying to figure out what you should have your baby wear for their cake smash portraits? It's always a good idea to bring several different options. You want your baby to be comfortable and be able to be their active, mobile self, and that might mean that your favorite outfit isn't the best choice. I can help you decide between your options at the studio.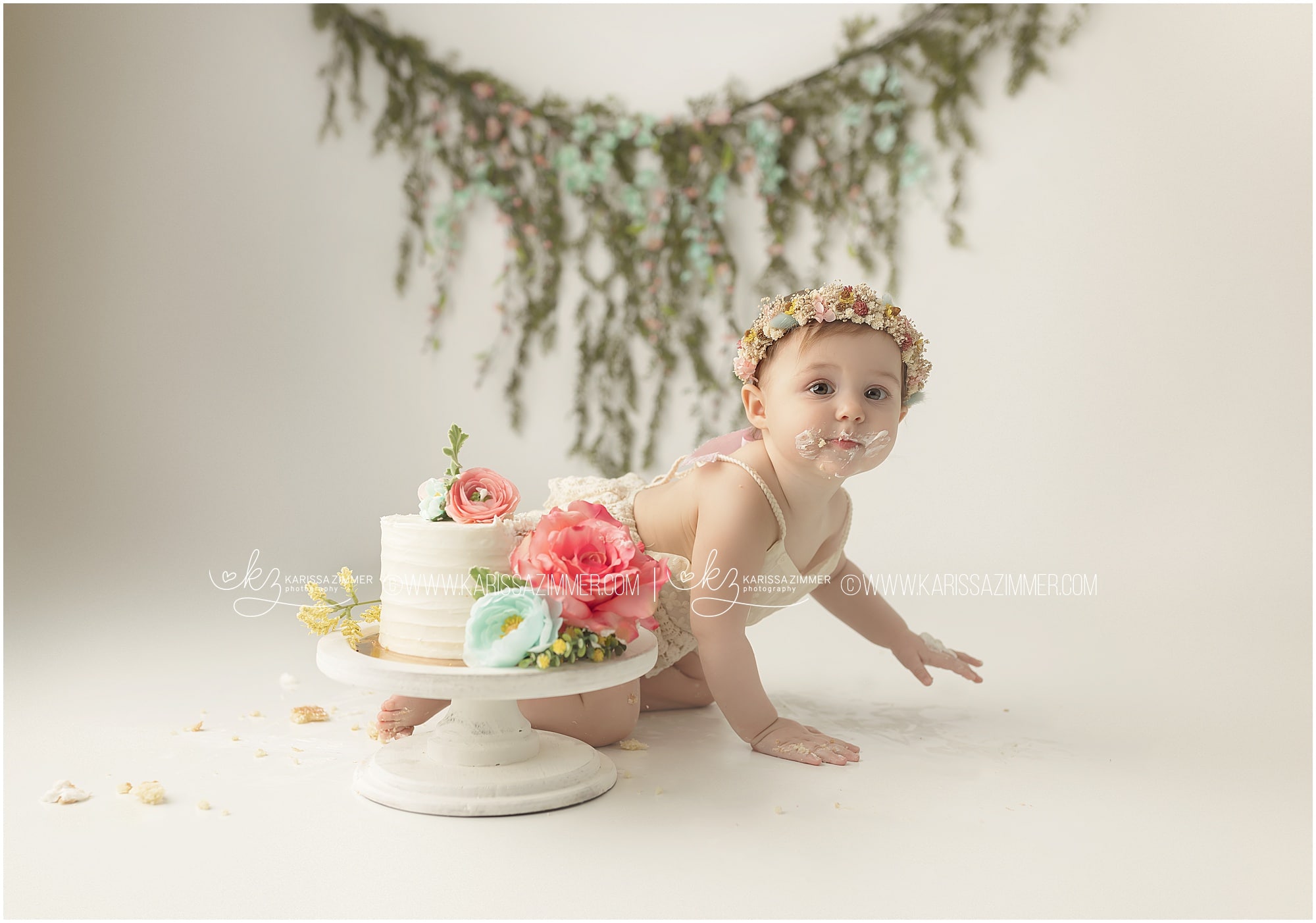 Relax and Enjoy!
This is your baby's first birthday – have fun! You earned it! Relax, enjoy the session, and be joyful. It will make your baby's photos even better because they take their cues from you so they'll be happier and more relaxed too.
Booking a Harrisburg Baby Photographer for Your Baby's Cake Smash Photo Session
If your baby's first birthday is coming up, let's start planning! Book your cake smash portrait session at my Harrisburg studio today.