As a photographer who is fortunate enough to take many Camp Hill maternity photography portraits, I love helping moms-to-be plan for this amazing and fulfilling experience. As glad as I am to answer all questions my clients have, I've also noticed that there are many myths and misunderstandings about maternity photography. To help you have a better understanding of maternity portraiture and what you can expect, I've dedicated this blog to clearing up some of those common myths.
Myth: You Can Take DIY Maternity Portraits
I understand the impulse to try to take your own maternity portraits. Babies are expensive, so in the midst of trying to budget for adding a new member to your family, it makes sense to want to save money wherever you can.
When it comes to maternity photography, though, that can backfire. For one, DIY maternity photos aren't as cost-effective as you might think. When you hire a professional photographer, you get access to luxury maternity gowns, top-of-the-line photography equipment, props, a perfected photo studio, potentially a professional makeup artist, and more.
Funding the essentials on your own will be pricey. After all those costs, you still won't have access to the skill, expertise, and attention to detail that a professional photographer can provide.
Second, quite frankly, professional maternity photography is an investment you deserve to make. You should be able to relax, have fun, and put the work in the hands of a professional while you just enjoy this celebration of your growing family.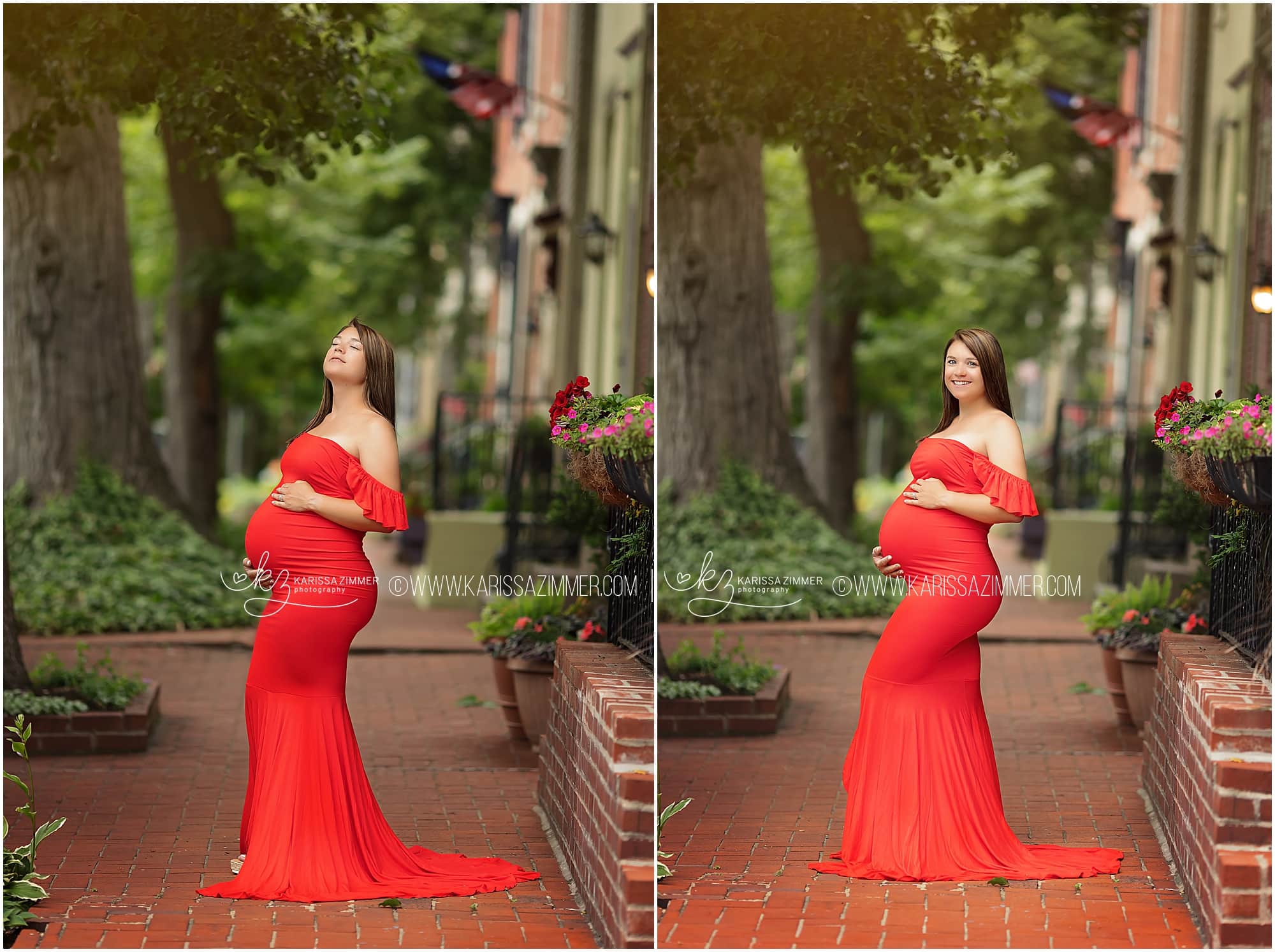 Myth: Maternity Portraits Are a Stressful, Work-Intensive Project
I get it – you're already busy getting ready for your baby so the thought of adding to your to-do list is exhausting. Don't worry, because if you hire the right photographer, the process will be far easier than you expect.
In my Camp Hill maternity photography, I've designed my client experience to be able to guide you smoothly through every part of the process. I'll get an understanding of your likes and dislikes and then handle all the planning for you. I even help you order the finished portraits you love and manage the process of getting your portraits to you. With less work and time than you expect, you can have once-in-a-lifetime portraits you'll treasure forever.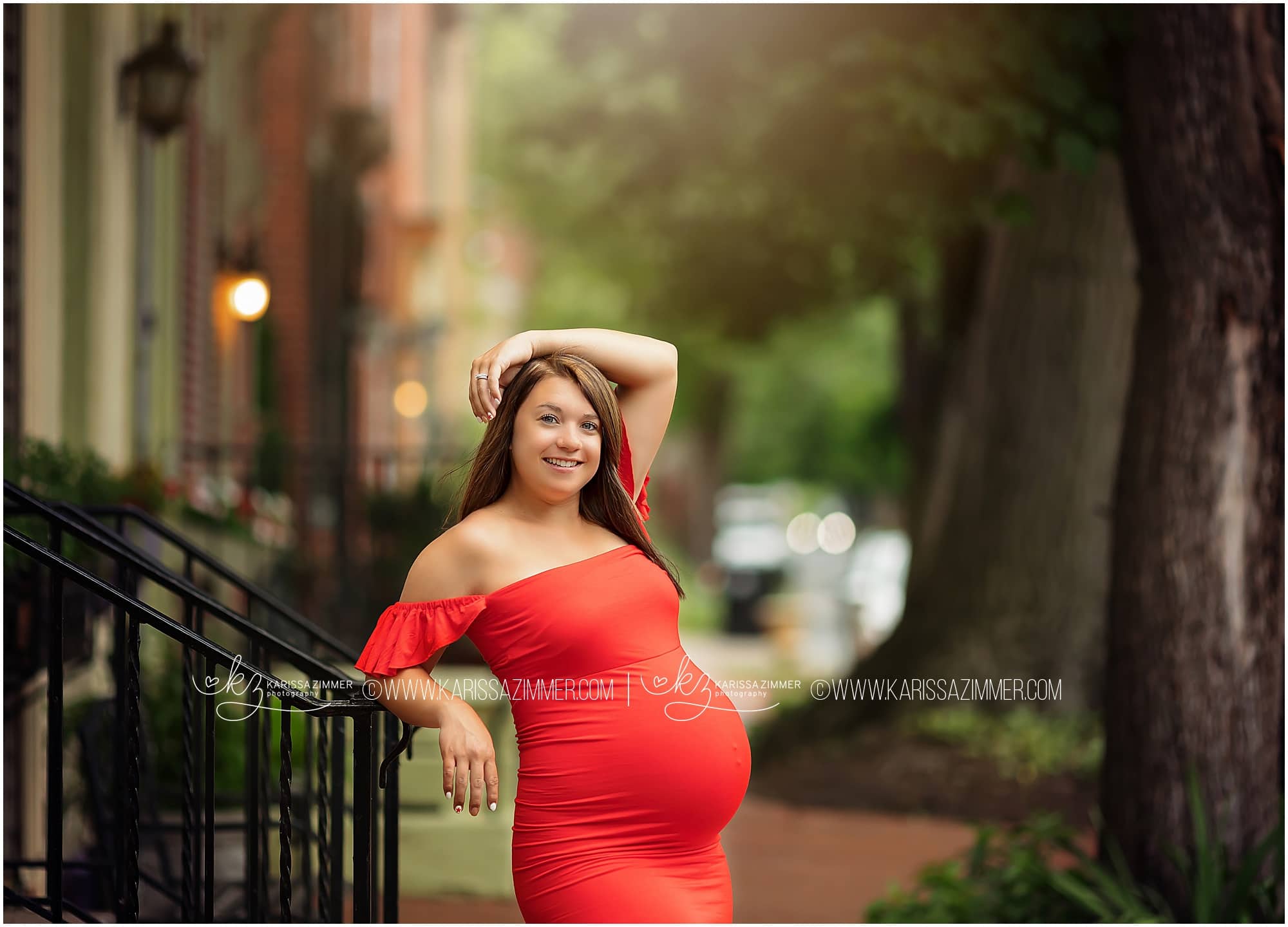 Myth: Camp Hill Maternity Photography Is Only for Women with Perfectly Sculpted Bodies
So many women are self-conscious about their pregnant bodies and worry about how they'll look in their maternity portraits. First of all, allow me to say this: every body is beautiful, and every pregnant body is utterly gorgeous. Your body is working a miracle, and even though it looks different than the body you're used to, it's stunning and it deserves to be celebrated.
As a maternity photographer, I'm not just an expert in composing photos; I'm an expert in making every person look their best in photos. I know precisely how to pose you and how to work the lighting to capture your most flattering and beautiful angles.
Myth: Maternity Photos Are Too Sexy for My Taste
You've probably seen tons of maternity portraits that are sexy and revealing, with plenty of skin showing – or perhaps entirely nude. If that's not your style, it might seem intimidating or seem as if maternity photos aren't your cup of tea.
In every Camp Hill maternity photography session, I have only one focus: you! I tailor every photo shoot to my client and the aesthetic you want. Your maternity portraits can be whatever you want them to be, whether that means sensual and edgy, modest and traditional, or anything in between. We can incorporate a variety of styles into your session as well. Regardless, rest assured that you won't be pushed to do anything you aren't comfortable with.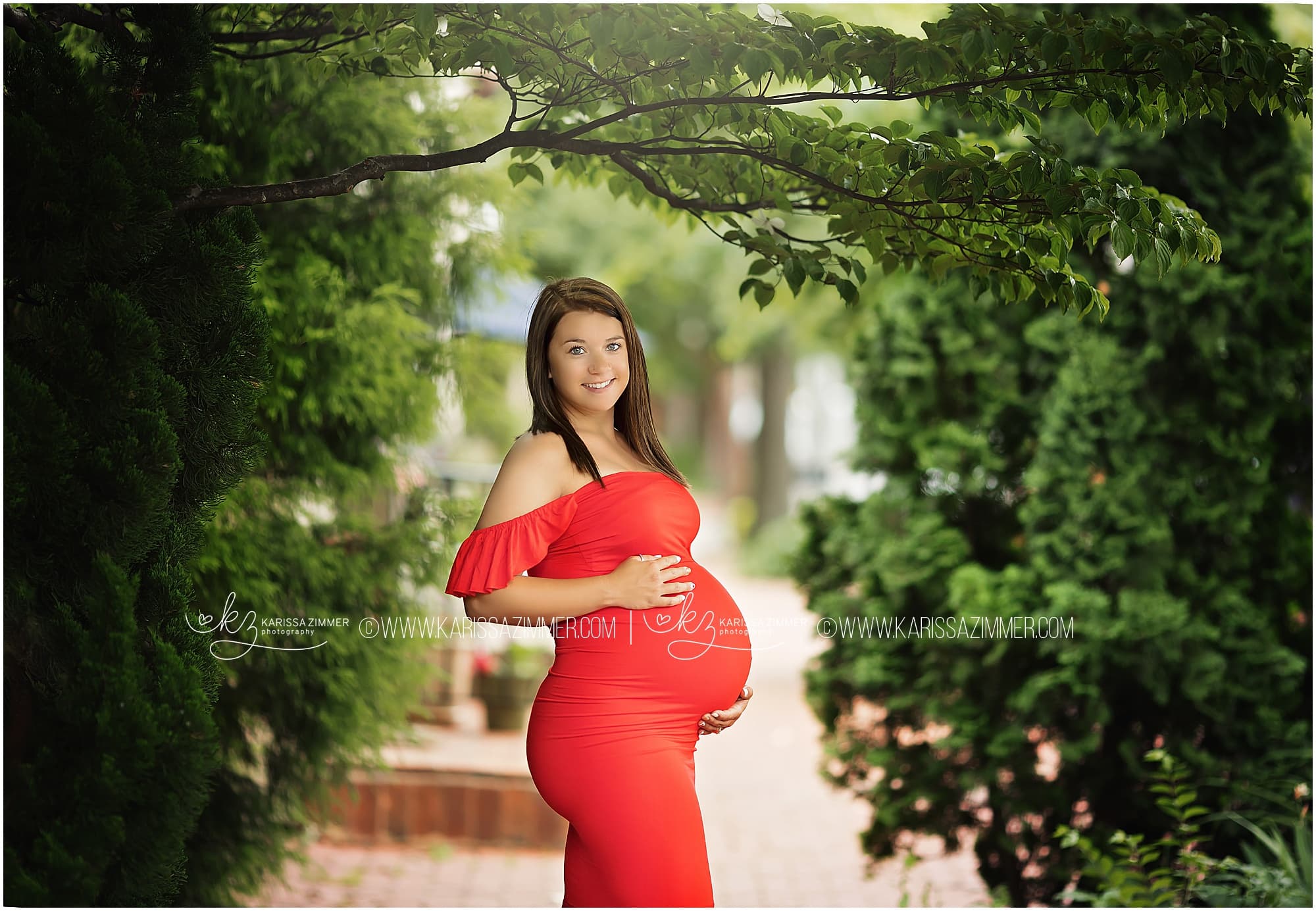 The Next Steps in Your Camp Hill Maternity Photography Journey
I hope that clearing up these common myths about maternity portraits has given you a better understanding of this artistic and sentimental type of portraiture and what you can expect during the process. If you want to learn more or chat with me about booking your Camp Hill maternity photography session, contact my photo studio today.