High School Senior Pictures near Hummelstown Pa | Emma's Senior Photo Session – Part TWO
High School Senior Pictures near Hummelstown Pa | Emma's Senior Photo Session – Part TWO. Emma's senior pictures were EPIC. Emma has one very ambitious dad. Because, how many parents do you know that would haul their child's piano to a field for a photo session? He was determined to have his daughter's number one passion captured exactly how she envisioned it. Together, we came up with a plan to carry out this vision to showcase Emma as the musician she is! AND yes, this took some very careful planning. Summer evening thunder stroms were our biggest obstacle and enemy during this part of Emma's session. And it sure did involve some scheduling, re-scheduling and sitting in our cars to wait out the storms. BUT determination and persistence won and Emma has some of the most gorgeous senior picture memories – I must say so myself!
Not only is Emma a pianist, but she also sings! Again, we were total obstacle dodgers and improvisors. We had a plan to capture her love for singing in her church choir, but our plan didn't go as planned. And I couldn't be happier because we ended up with some of my favorite shots from my backup plan! How awesome are these shots?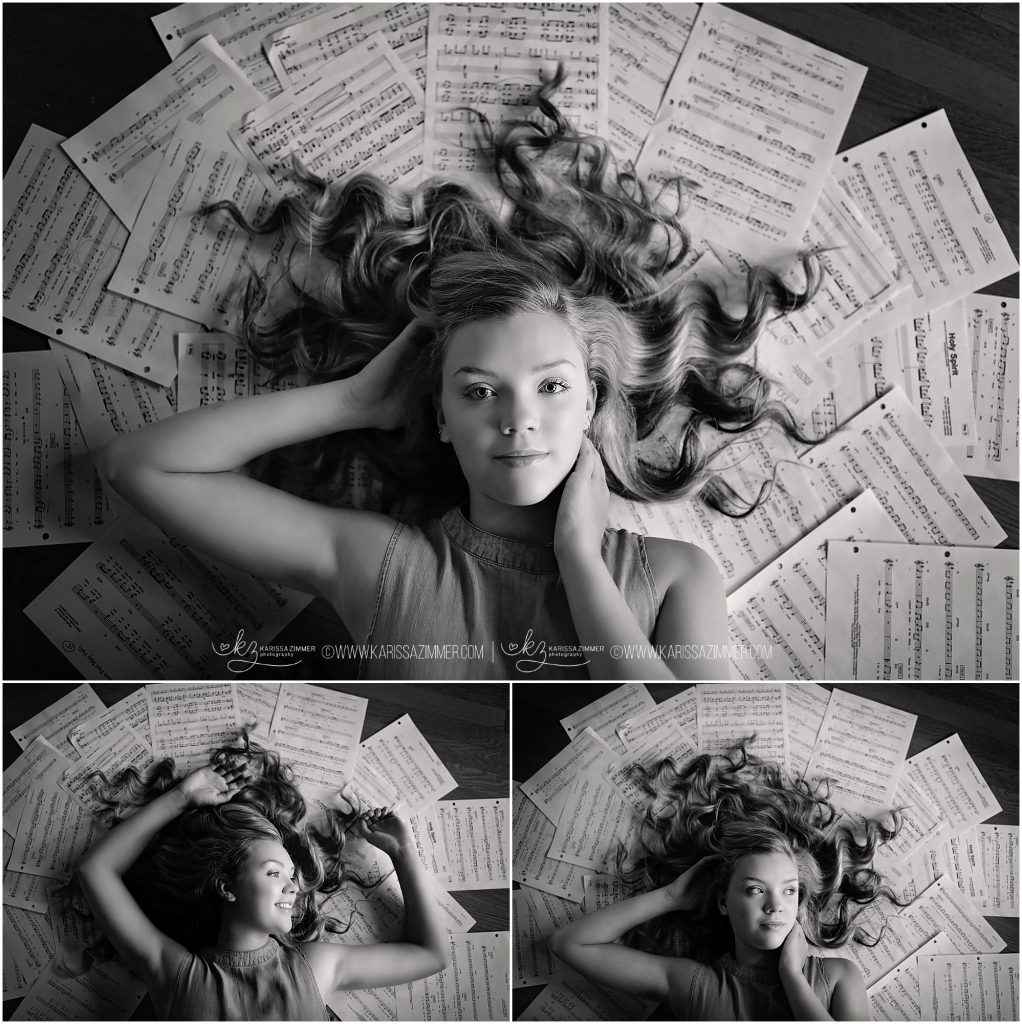 It's my passion to capture your passions. It's makes my heart so full and happy to be able to connect with my senior portrait clients and to showcase their individual personalities. I believe you should feel beautiful inside and out and your senior pictures should reflect that.
2021 Seniors – Start planning your session now.
Are you going to be a 2021 senior next year? Now is the time to start thinking about your senior pictures! I'd love to connect with you. I want to learn all about you and your passions so that I can capture images that will mean something to you forever. We'll carefully plan to capture your vision and i'll share my own thought and ideas with you! Let's chat about making some magic with your senior photos and reserve a date just for you. To get started, send me a quick message HERE.
Connect with me on INSTAGRAM to catch more senior picture peeks and other fun images!