Pregnancy is a time full of magic for any excited mom-to-be, but in some ways, it's even better when you have other kids in the house too. Kids have the ability to experience the pure and genuine joy that's unsullied by the worries of adulthood that are nagging under the surface for every parent-to-be. When you see that glee in your kids' eyes as they think about their arriving baby brother or sister or when they feel the baby kick in your belly, it pushes those worries aside and reminds us all of the beauty of pregnancy. What better way to celebrate your pregnancy and the happiness it's bringing to your family than with a maternity family photoshoot? As a family maternity photographer who has captured countless growing families over the years, I'm proud to share some insight into this experience and how you can get the most from your session.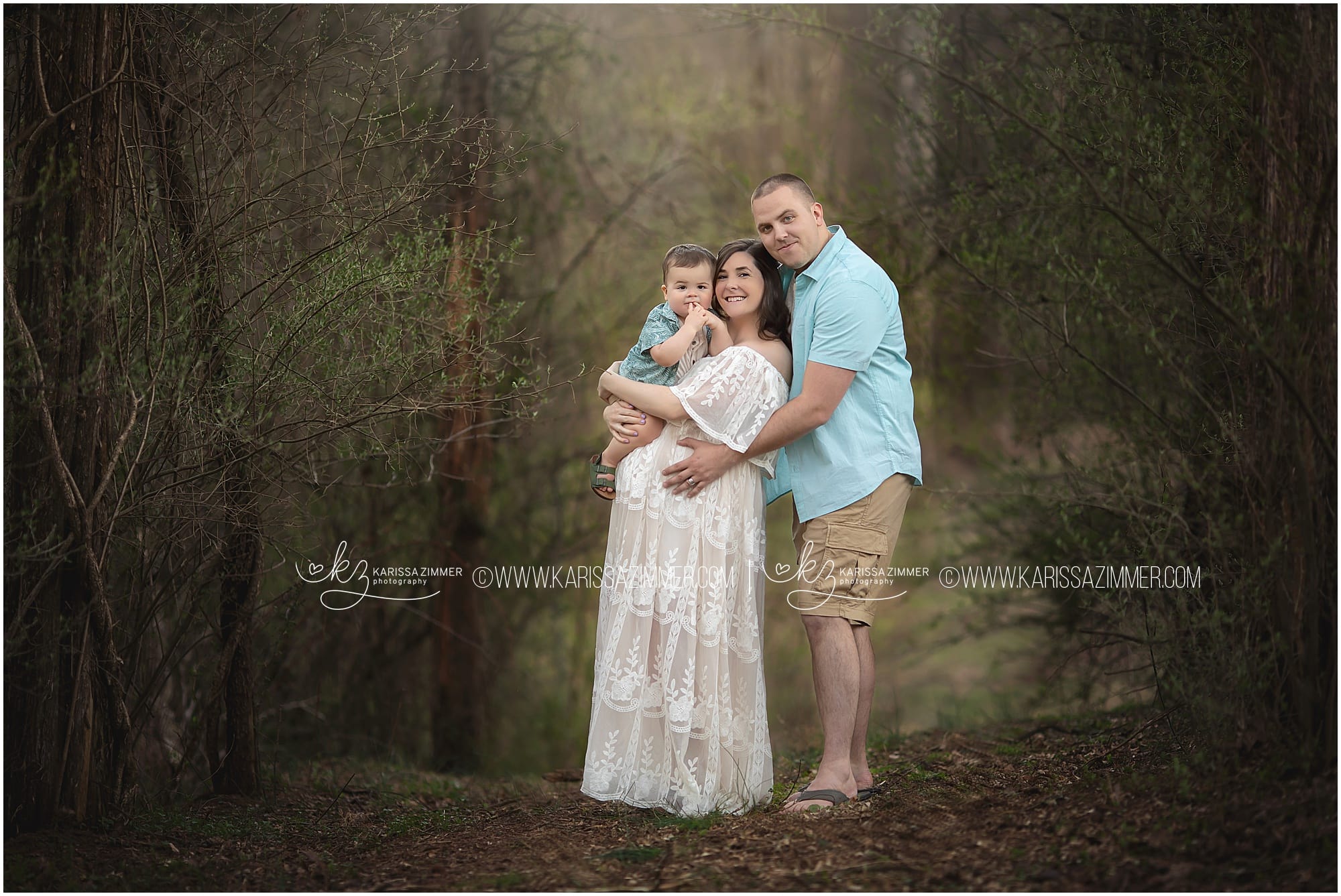 Why Incorporate the Family into a Maternity Photo Session?
In a maternity photo shoot, the star of the day is always the mom-to-be. After all, it's your body that's doing the wondrous work of creating a new baby, and we need to get that glorious glow on camera!
In a family pregnancy photoshoot, you and your baby bump are still the primary focus. We just add a few shots of your family into the mix. It's a fantastic way to capture the last few weeks you'll spend with your older kids alone before adding a new baby to the family. Including your kids in your maternity photos is also a great way to help them feel more involved in your pregnancy and in the new baby, encouraging them to develop more of a bond with the baby before their little sister or brother arrives.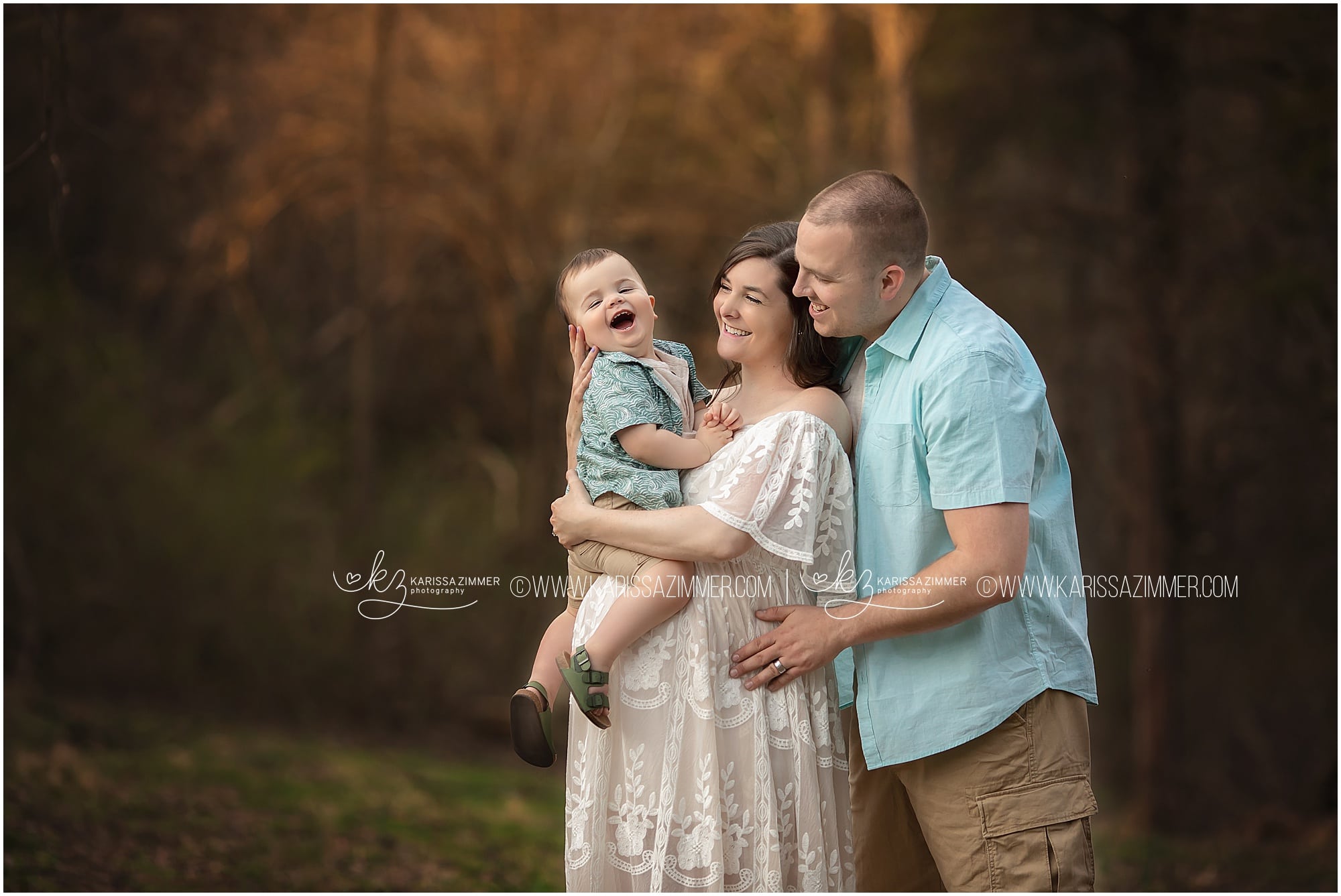 Tips for a Smoother Maternity Family Photoshoot with Kids
If you want to give your kids the gift of a family maternity shoot they'll treasure as much as you do, there are plenty of ways you can make it a smoother, easier experience for everyone and a fun memory for your kids.
Give Everyone Time in the Spotlight
Over the years, I've seen that kids can have many different reactions to the idea of a baby sibling. Some are thrilled from day one and want to be involved in everything. Other times, kids are more hesitant. If you have a big-sibling-in-training who might have a hard time getting on board for a family maternity session, it can help to make sure each child feels special by giving them their own photos. This way, every child feels valued on their own and they're more likely to fully participate in the photoshoot.
Coordinate Everyone's Outfits
You already know that you and your loving kids go together like peas and carrots, but in your family maternity shoot, you want to create a visual cohesiveness too by coordinating everyone's looks. All of my photo sessions are performed on location, either at your home or at an outdoor location. Think about where you'll have your session and what colors will look best against those backgrounds. Not sure about the color scheme? I can help!
There are a few reminders to note as well. First, have a backup outfit for each person. Kids have a special knack for getting messy at the most inopportune times, especially if you're having an outdoor photo shoot. Second, keep in mind that you can wear a few different outfits for your maternity portraits, and your family's outfits only need to coordinate with one of them. Feel free to choose stunning maternity gowns in bold colors for your solo photos.
Pack for Comfort
My family maternity sessions last for 1-2 hours, and they're all done on location. If you choose a location other than your home, that means your family will be out of the house for up to two hours plus the time it takes to get there and get home.
Remember that while you'll be busy striking gorgeous poses throughout the session, your kids will have some downtime while we're taking your solo portraits. Plan ahead to bring anything your kids will need to be comfortable for those few hours. That could include toys, on-the-go games, snacks, drinks, blankets, diapers, and more.
Choose Your Photographer Wisely
As you're looking for a photographer for your portraits, make sure you look for experienced family maternity photographers. Not all maternity photographers have experience working with kids. I'm proud to have spent years pulling together my bag tricks for working with kids. I've mastered the art of getting kids into every parent's favorite poses, capturing candids of kids being themselves, and coaxing smiles out of even the most hesitant of faces.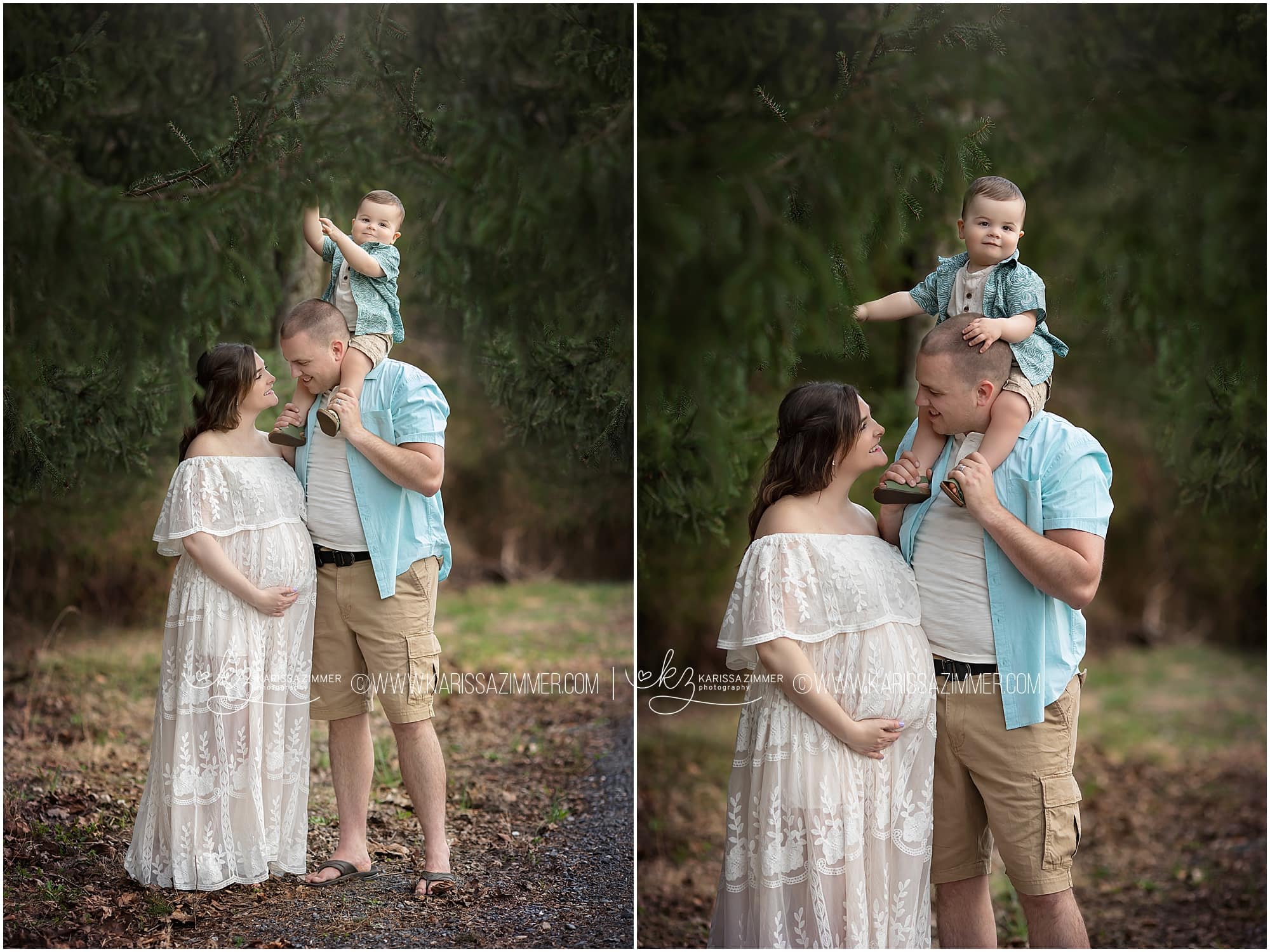 Planning Your Maternity Family Photoshoot
If you have a precious new baby on the way and you want to preserve this moment with your entire family, now is the time to book your session. Contact my photo studio today to get on the schedule and start planning this gift to yourself that you'll treasure forever.