Every parent has a vision for what their baby will be like when they finally meet them after all those months of feeling them growing. Even a fairly common birth defect can throw you for a loop, but it just makes your family's journey that much more unique. In my Mechanicsburg newborn photography studio, I recently had the honor of taking newborn portraits of a beautiful baby girl who was born with clubfoot.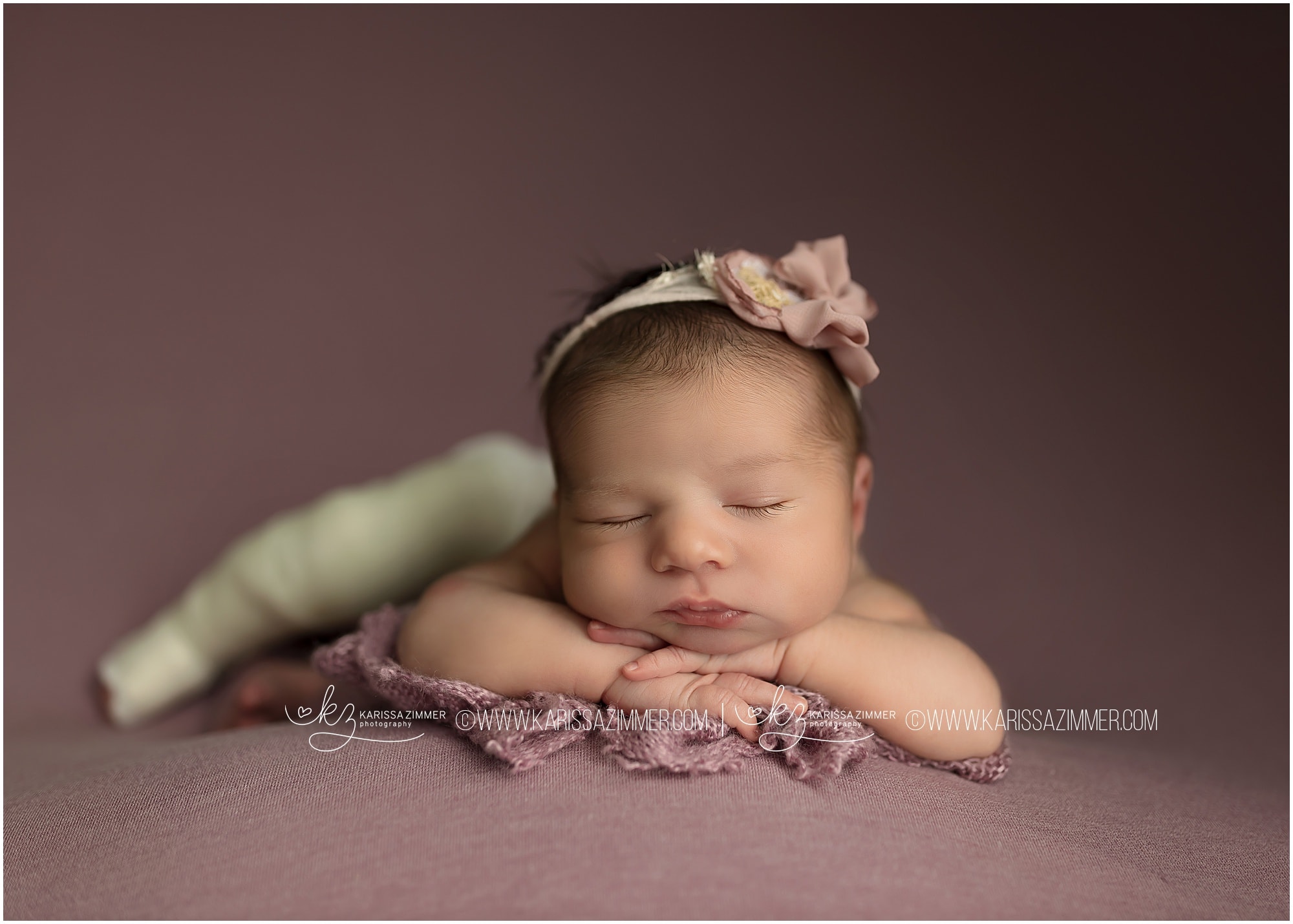 Beauty and Awareness Through Mechanicsburg Newborn Photography
Along with showing off this gorgeous baby girl's newborn photos, I'd like to use this blog as an opportunity to spread awareness of clubfoot and the basics about this treatable condition.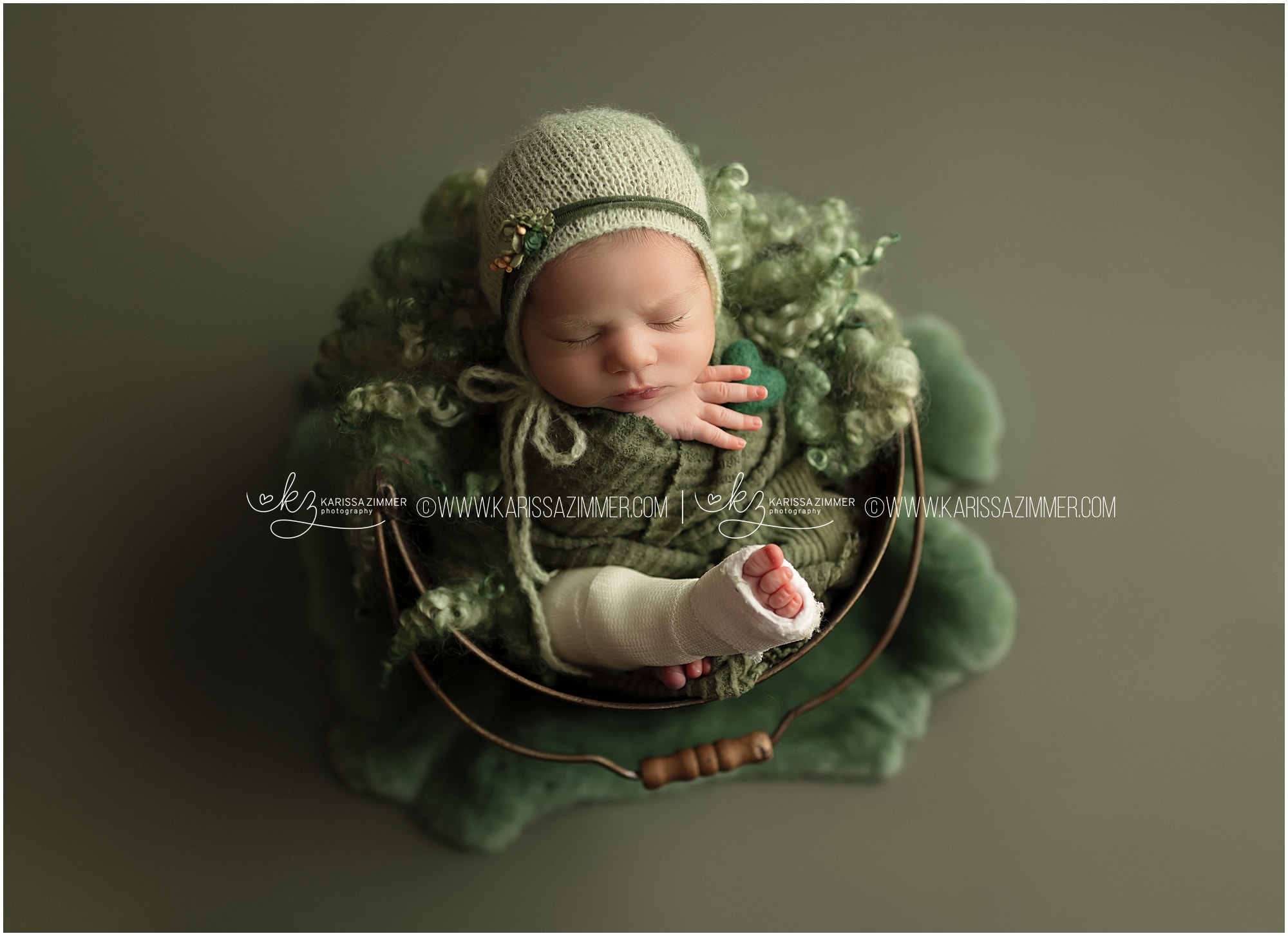 What Is Clubfoot?
The clinical name for clubfoot is talipes equinovarus or EV, but it's best known as clubfoot. In a baby with clubfoot, their foot points downward and inward. It actually happens more often than most people realize – about 1 in every 1000 babies is born with clubfoot. It may not be common, necessarily, but it isn't as rare as you might think.
It's typically treated in a child's first years of life, though, so by the time they go to school, no one would ever know that they were born with the condition. In fact, there's a good chance that you know someone today who was born with clubfoot, even if you don't know it!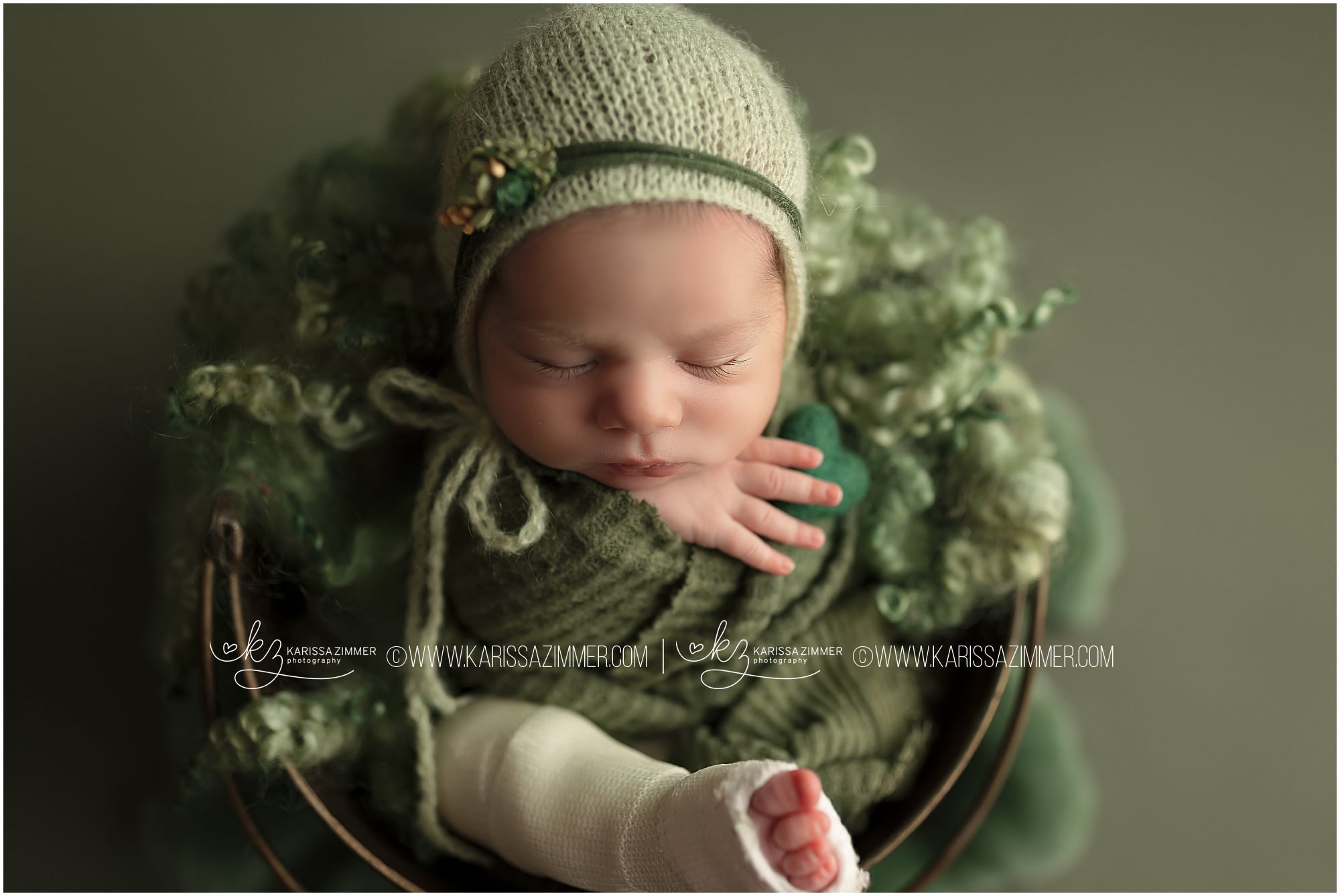 What Causes Clubfoot?
Clubfoot is actually a very simple condition: it's just a short Achilles tendon. This is what keeps the baby's foot from flexing. It's largely genetic, but doctors don't really know why some babies have it and some don't.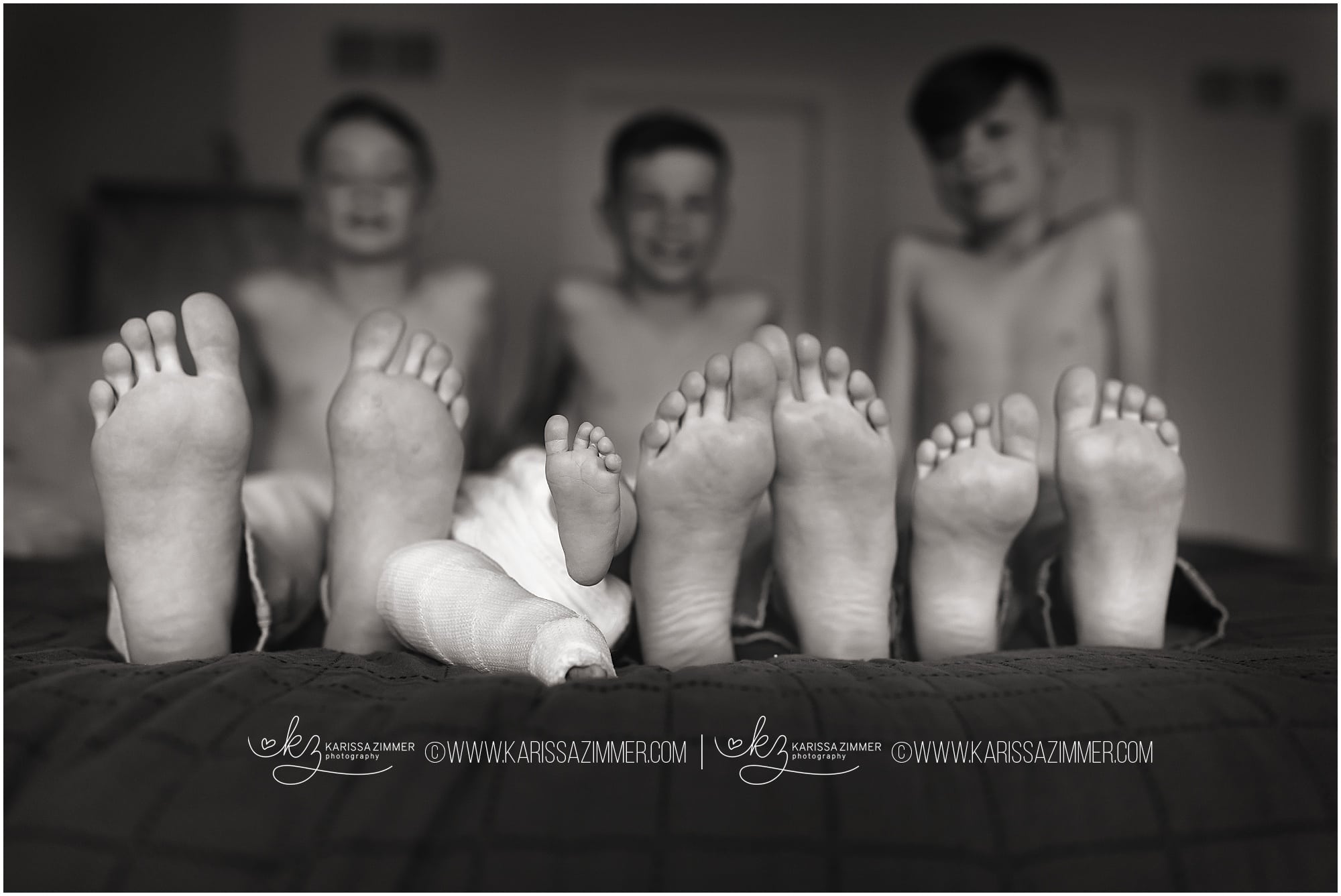 How Does Clubfoot Affect a Child?
Any birth defect is scary when you first discover it, but clubfoot doesn't have any serious health risks. It's also very treatable, so babies born with clubfoot can eventually have perfectly healthy, active lives. This little girl has a bright future ahead of her, especially with all those proud big brothers who will help out throughout her treatment!
Treating clubfoot essentially involves stretching the Achilles tendon little by little throughout the first months of the baby's life so the tendon lengthens to a typical size.
The treatment starts with a process called Ponseti casting. A week or two after a baby is born, the doctor will put their clubfoot in a cast that is designed to slightly stretch the Achilles tendon. Every week to 10 days, the doctor replaces that cast with a new cast that stretches the tendon a bit further, since the tendon has adjusted to the cast it's in.
That progressive process continues for about a month to six weeks. At this point, the doctor does a small in-office procedure to further lengthen the Achilles tendon, and then puts the baby in one last cast for a few weeks.
After the baby has "graduated" from their last cast, the doctor will fit them for a brace to maintain their longer Achilles tendon. The baby will wear the brace throughout the day and night for two months, and then they only need to wear their brace while they sleep until they reach kindergarten age.
Treating clubfoot can be a long road, but ultimately, your child can have all the function and ability they would have had if they hadn't been born with clubfoot.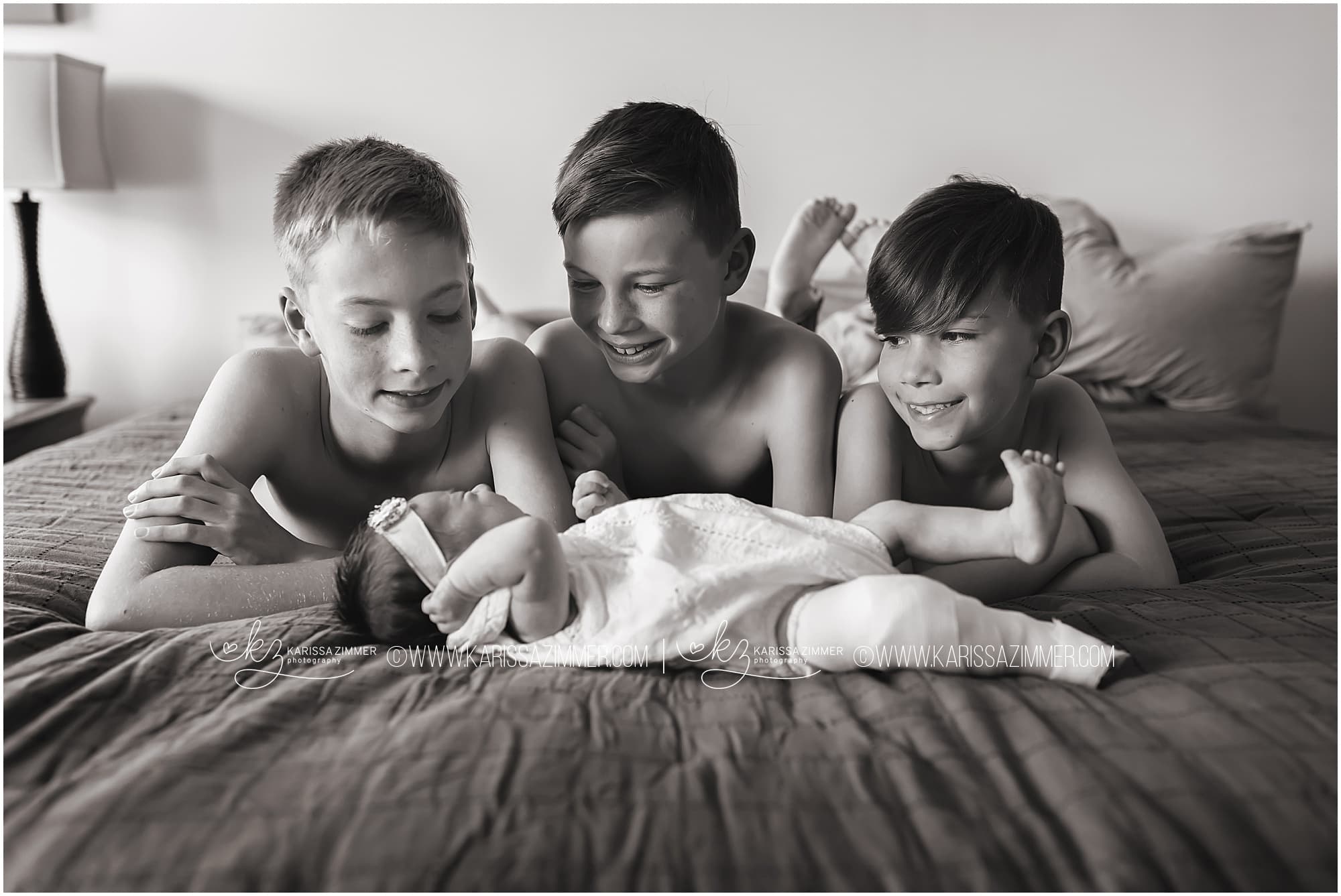 Honoring Every Chapter of Your Family's Journey with Mechanicsburg Newborn Photography
My Mechanicsburg newborn photography is all about celebrating this incredible time in your family's life. I want to chronicle your authentic journey of welcoming this precious new child into your family, and sometimes that involves unexpected twists like clubfoot. I'm honored to tell your family's story, whatever that story may be, and surprises like clubfoot just make your story that much more unique.
I loved capturing these memories so this lovely family can always look back and recall the journey they've been on, and I would be thrilled to do the same for your growing family. Reach out to my Mechanicsburg newborn portrait studio and let's chat!