As a newborn photographer, I serve clients often who have never had a newborn photo session before. Any new experience can be intimidating, and a newborn photo shoot looks very different from family photos or other photo sessions you've had in the past. It helps to have an idea of what to expect. Here's a peek at what to expect in a Camp Hill newborn photo session.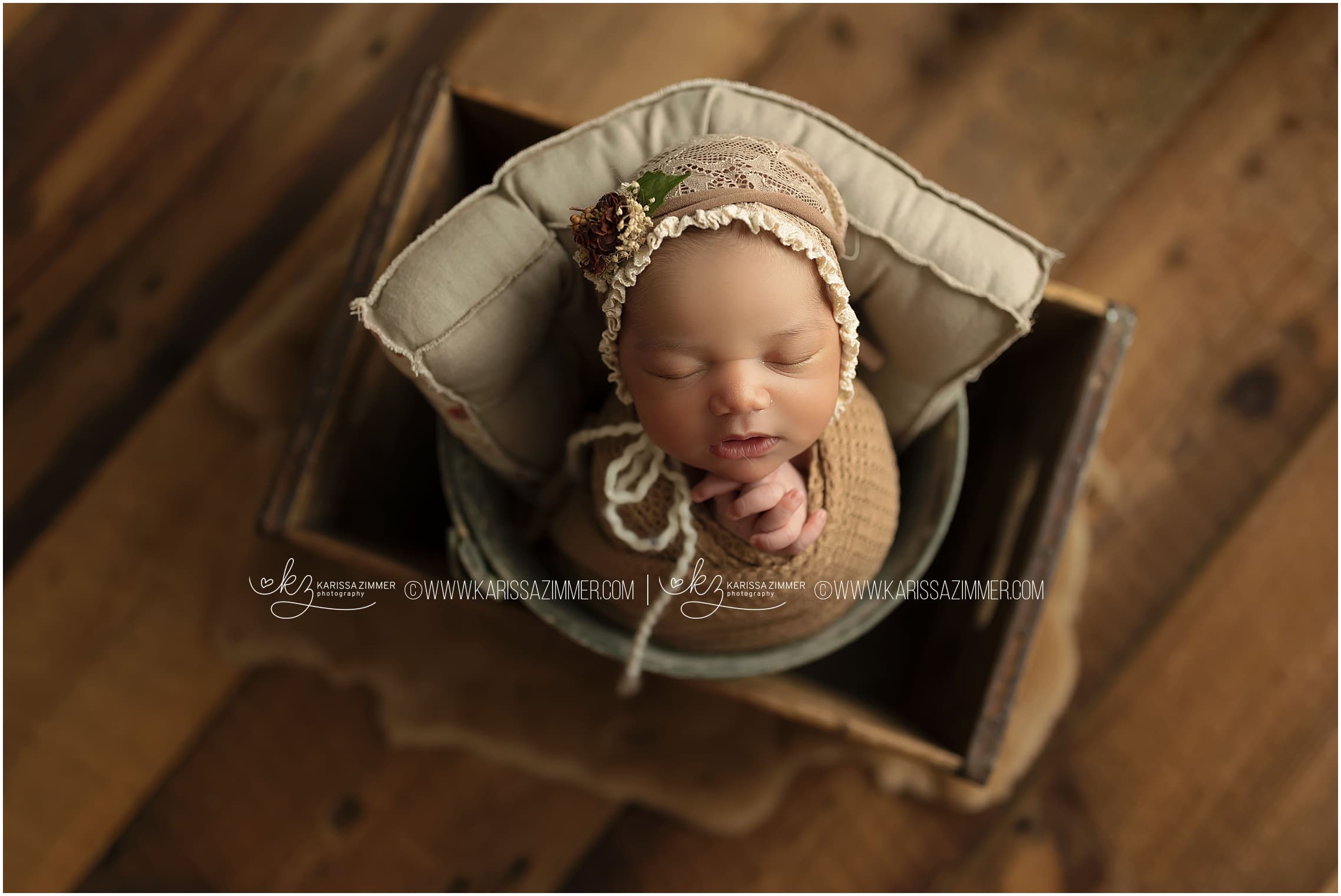 How a Newborn Photo Session Works
During a newborn photo shoot, you and your spouse or partner will bring your little bundle of joy to my cozy home studio. Based on the details we discussed in our pre-session consultation, I'll have a plan for what newborn props and sets I'll use, what wraps, outfits, and accessories I'll dress your baby in, and so on. You just show up looking camera-ready!
I typically begin with the photos of you and your partner with your baby, creating those precious portraits that highlight the deep bond you have with your new little one. After that, you and your partner can relax on the comfy furniture I have in my studio. I'll spend the rest of the session gently posing your baby and creating the looks you love for your baby's portraits. I'll call on you as needed to feed or soothe your baby, but for most of the session, you can kick back and rest.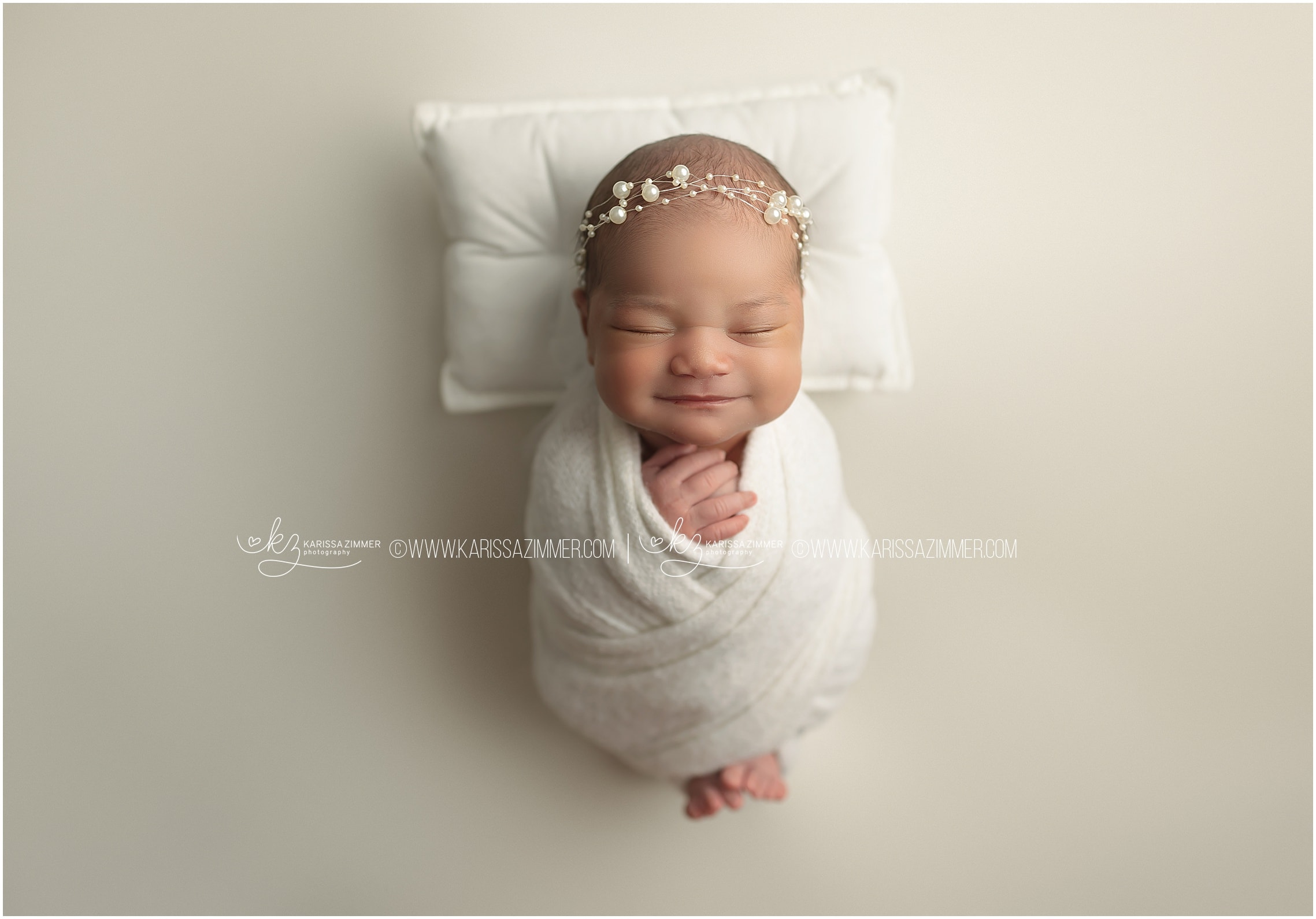 How Long a Camp Hill Newborn Photo Session Takes
Newborn photo sessions run on the baby's timetable! Whenever your baby needs to take a break for a feeding or to fuss for a bit, we stop and give them what they need. Because of this, expect your session to last about six hours.
Planning Your Camp Hill Newborn Photo Session

Hopefully, your newborn photo session feels a bit less intimidating now that you know the basics of what to expect. If you're expecting a baby or even if your baby has already arrived, contact Karissa Zimmer Photography to book your session.