Your baby is only a tiny newborn for a matter of weeks, and newborn photography is the perfect way to preserve little pieces of this special time for you to treasure for a lifetime. I've been a Mechanicsburg PA newborn photographer for nearly 20 years, and I can tell you that we want you to absolutely love your baby portraits!
How can you get the best possible photos (and make your session go smoothly too)? I've laid out a few bits of advice your Mechanicsburg PA newborn photographer wants you to know.
Your Newborn Will Guide the Session
Every baby is different – they're comfortable in certain positions over others, they're willing to indulge us for certain poses or they aren't, etc. We go with your baby's flow during your session, taking breaks when they need breaks and sometimes acknowledging that they don't want to give us a particular portrait or pose. Know that we can't guarantee that all your dream poses will be possible.
Your Baby Will Be Safe with a Specialized Mechanicsburg PA Newborn Photographer
Newborn photographers need to be trained specifically in safe posing for newborn babies. Feel free to ask your photographer about their expertise with posing safety for newborns. We won't be offended and we want you to rest easy knowing that your baby is safe.
We Love Inspiration Photos! But Try to Pull Them from Our Gallery
A photographer's goal is to create portraits you love, so it's fantastic when you can show us some photos to give us an idea of your taste. Try to look for inspiration in your photographer's gallery, though. Photography is an art form, so there is some ethical gray area if you show us another photographer's work and want us to recreate it. Plus, we may not have the supplies to make it happen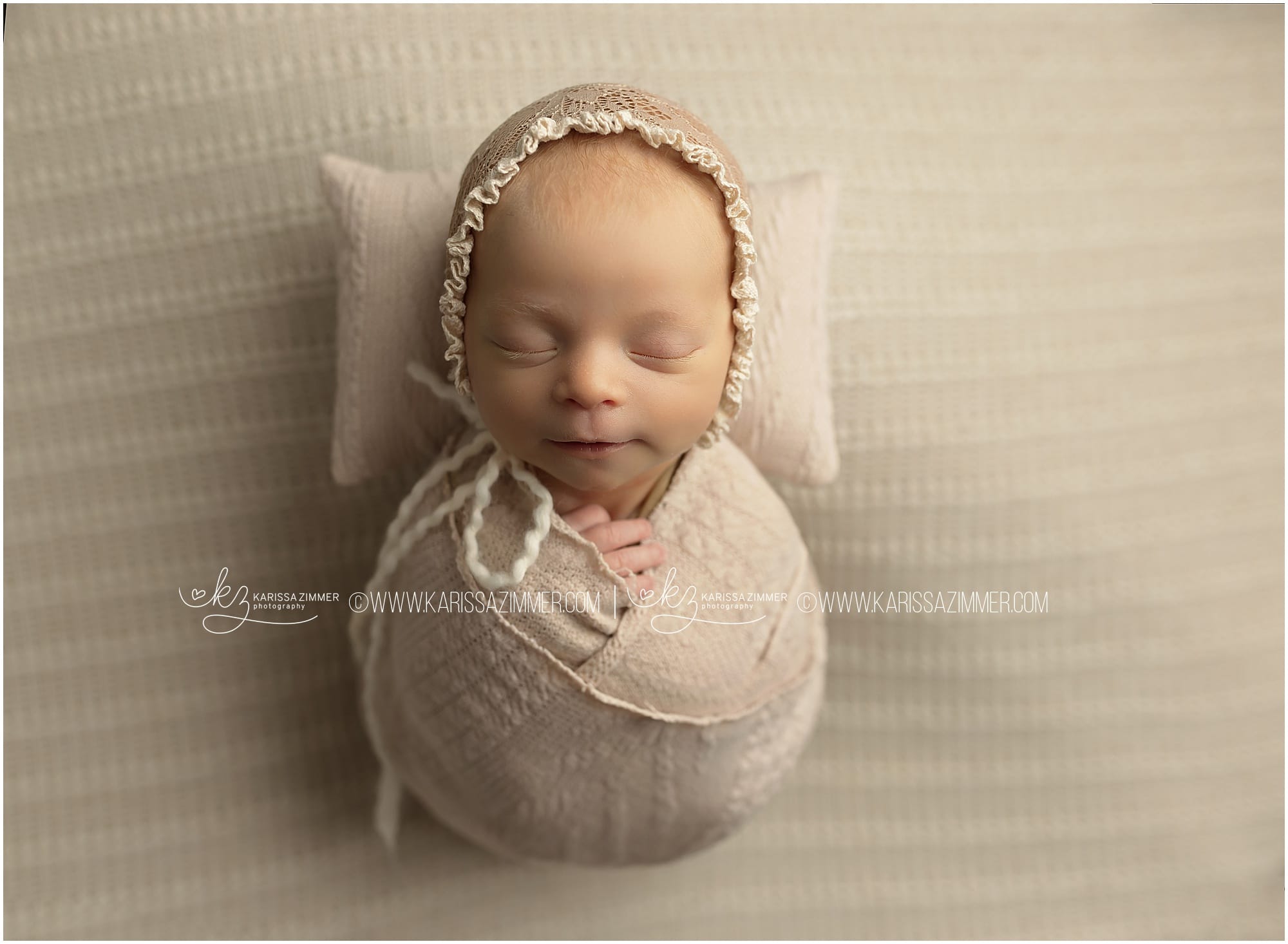 Messes are Normal
You might notice that you don't usually see diapers in newborn photos, but babies don't stop having bodily functions for their photo session. Messes happen often, and that's okay! Don't be embarrassed because I promise you, we've seen it all. Do bring an extra outfit for yourself, though, especially if you'll be in photos with your baby.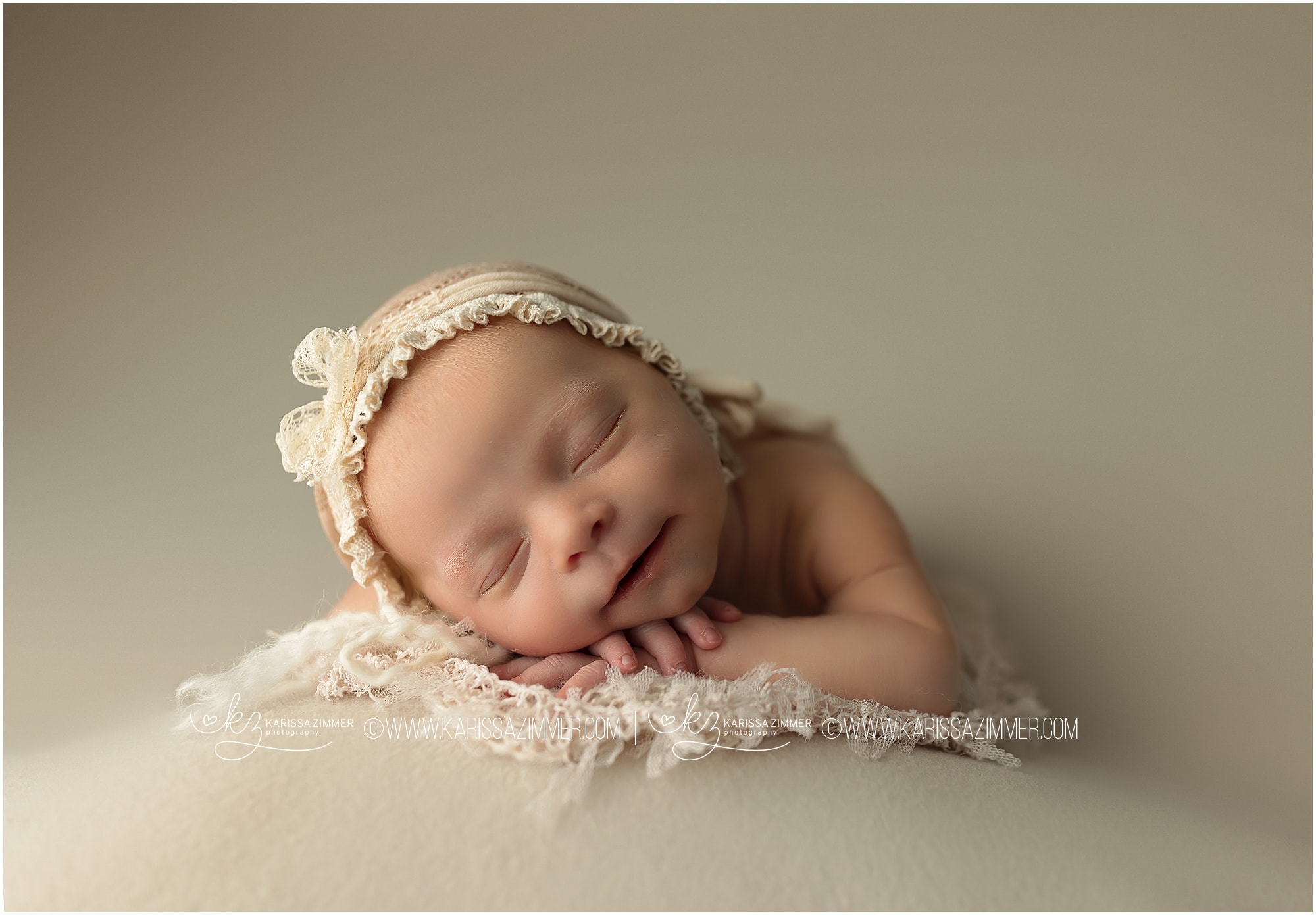 Yes, You Really Can Relax During Your Session
Take a load off, Momma! Exhaustion is an unavoidable part of having a newborn, but your newborn photography session is a chance to rest. Baby photographers have plenty of tricks for soothing your baby, and we'll let you know if we need you to hop in to feed or soothe your baby, but for the most part, you can take a break and even grab a nap in the studio.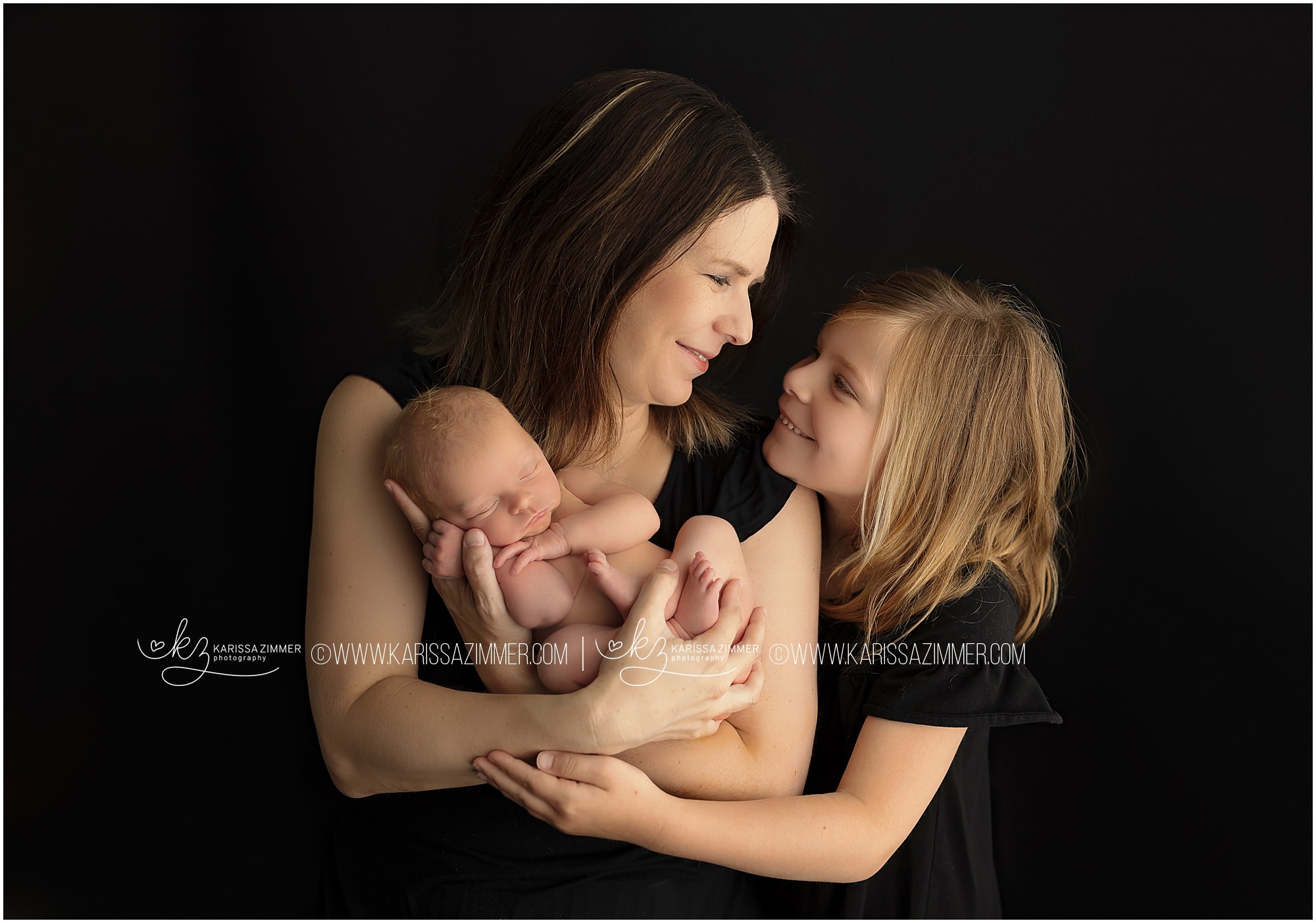 We Love When You Post Your Pics on Instagram, but Please Credit Your Mechanicsburg PA Newborn Photographer
When parents love their child's newborn photos enough to share them with the world on social media, it always brings a smile to my face. I'm thrilled that you love your portraits! Please remember to credit your photographer, though, because the portraits are copyright-protected as original artwork.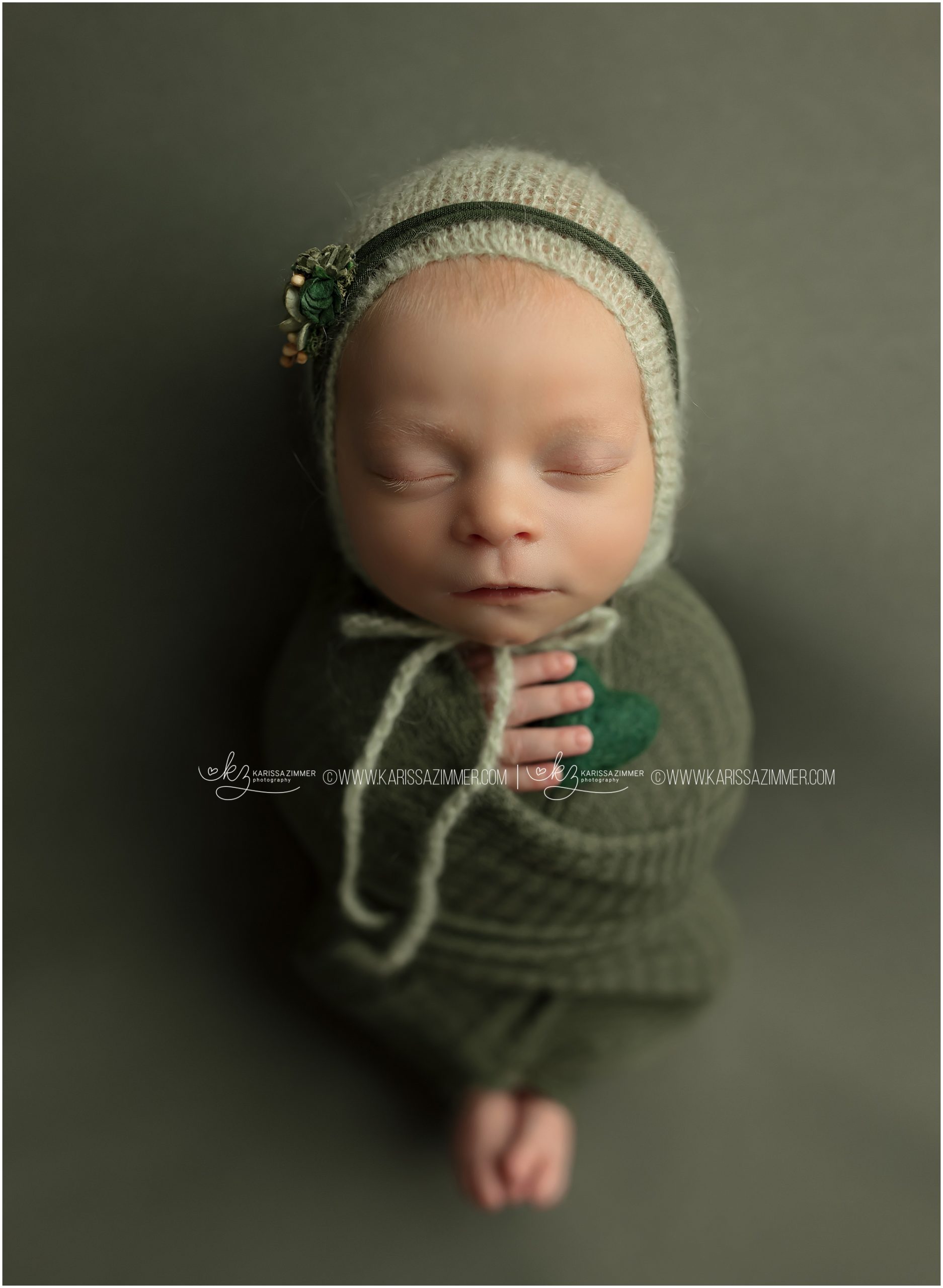 Our Preparation Guides Benefit You, Us, and Your Baby
When you book your photo session, your Mechanicsburg PA newborn photographer will probably send you a preparation guide. This could include a list of things to bring, tips for making sure your baby is sleeping and in the ideal mood for their session, and so on.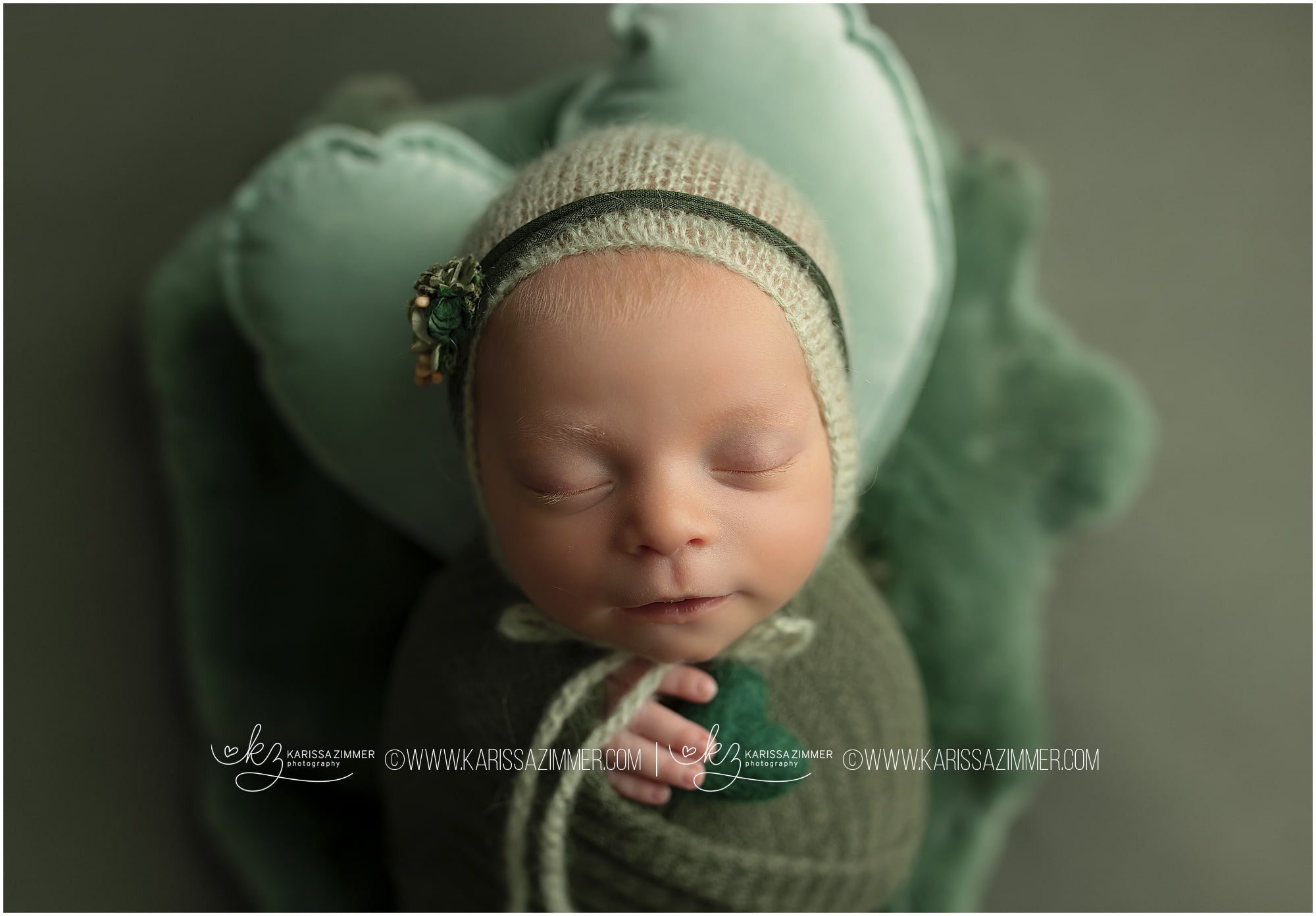 These guides are the result of years of experience and trial and error in creating the best circumstances for your photo session. They're our best way to get a smooth, stress-free session for you, your baby, and everyone involved, so please take some time to read through them and follow the suggestions.
We Really Do Love to Hear Your Thoughts
You and your photographer are a team – we both have the same goal of creating stunning newborn photos you'll be able to enjoy forever. As on any team, communication is key. We really do want to hear your thoughts, ideas, and questions both before and during your session. In addition, if you have any concerns about a pose or anything else during your session, please let us know because your comfort is important to us.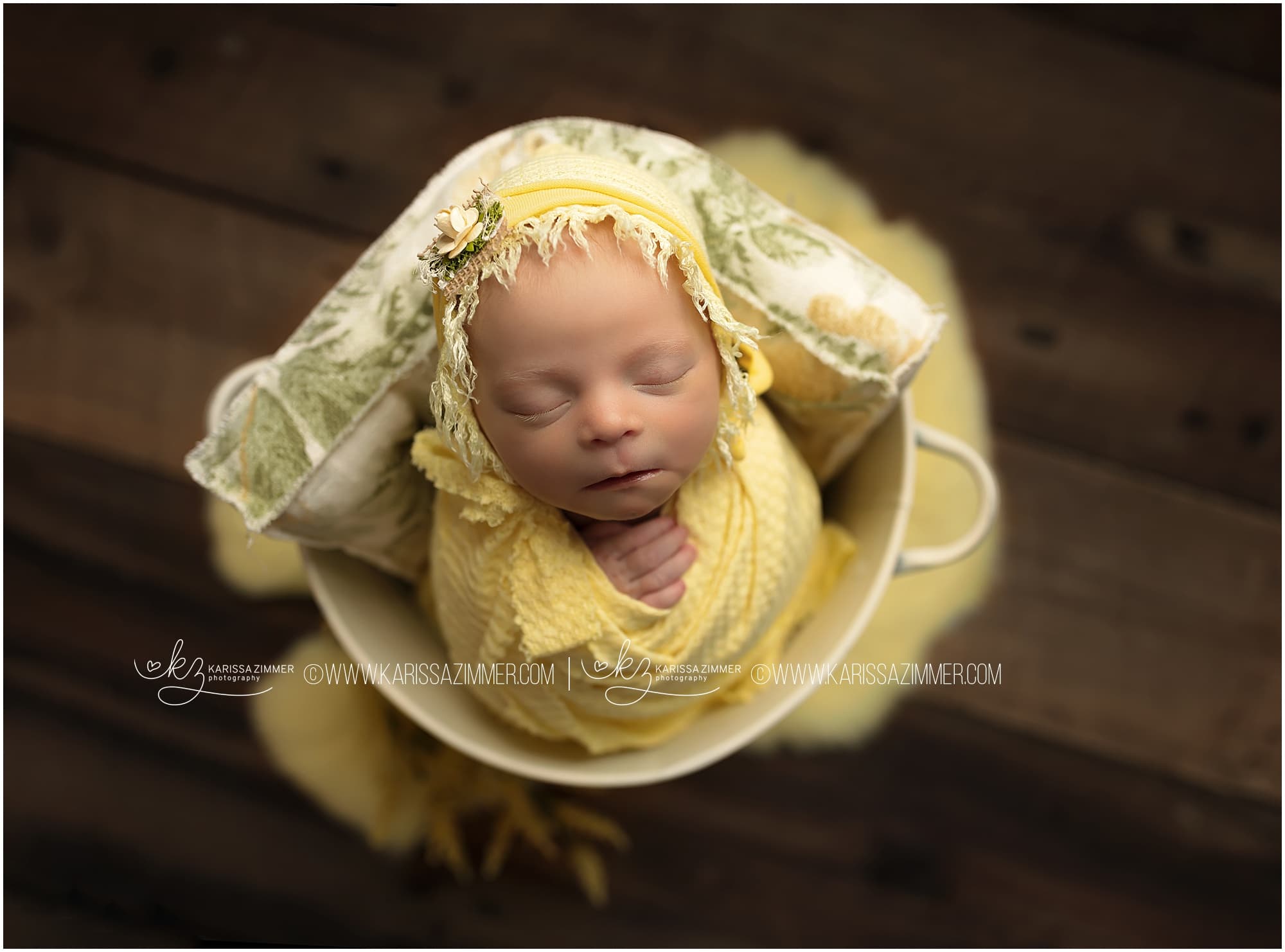 A Final Note from Your Mechanicsburg PA Newborn Photographer
Getting fantastic newborn photos is a matter of teamwork. I promise you that your photographer is just as motivated as you are to create newborn portraits you love, and the insights above are designed to make that happen. You are the reason we do what we do! If you haven't booked your Mechanicsburg PA newborn photographer yet, contact my photo studio today and we can start planning your session for truly magical portraits.