There's a lot about Mechanicsburg newborn photography that isn't common knowledge, and in fact, there are many myths and misconceptions about this type of photo session. As a photographer, I'm here to bust those myths and help you have a better idea of what to expect from newborn photos.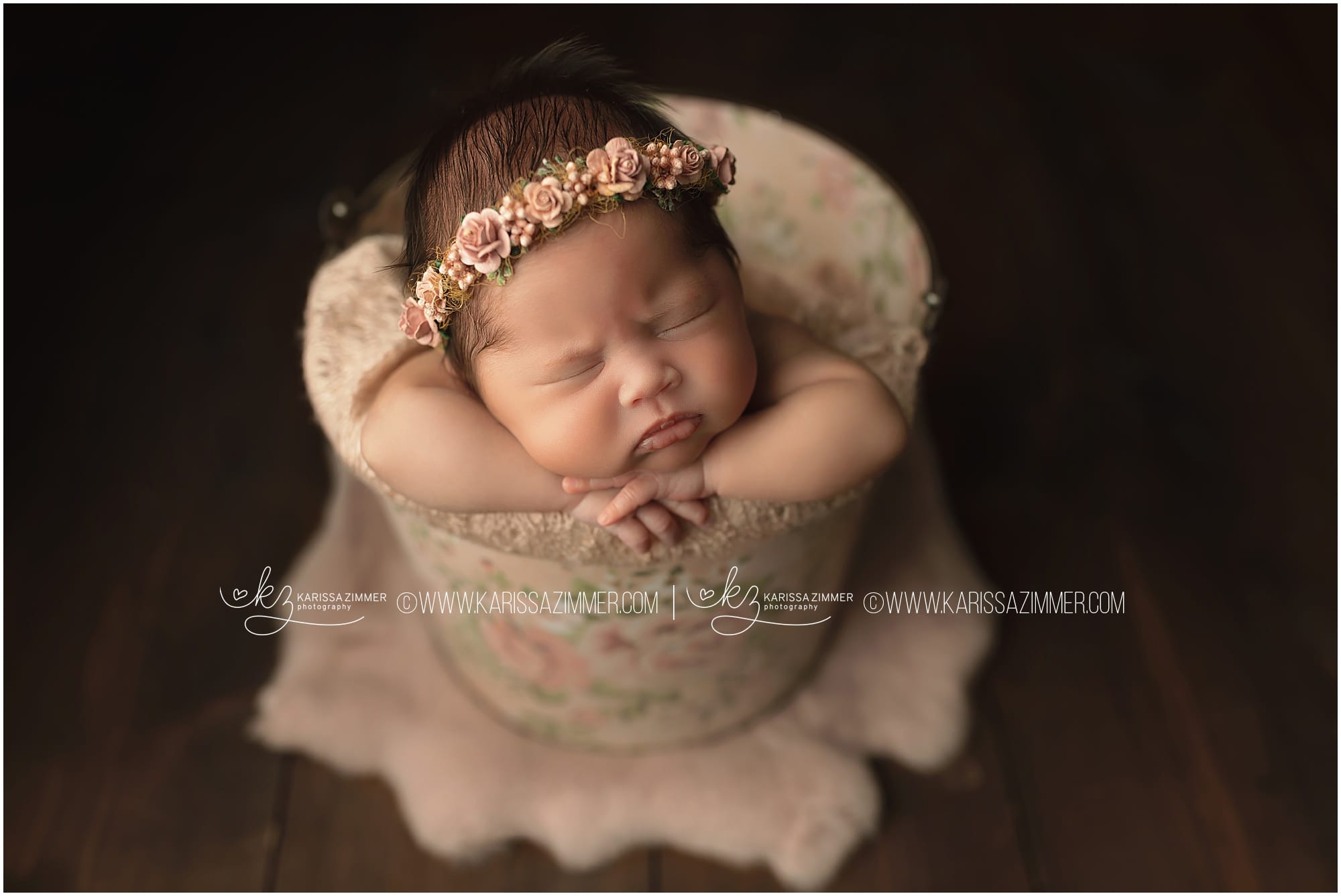 Myth #1: Newborn Photos Must Be Taken in a Specific Timeframe
You've probably heard people say that "real" newborn photos have to be taken before a baby reaches a certain age – some say 14 days, some even say 10 days. That's gatekeeping at its finest and I'm not here for it.
Yes, it's ideal to take newborn photos in a baby's first two weeks of life because you can capture how new and tiny they are at this early stage, and because they sleep so much during these days. But there's no set deadline for newborn photography, and it's not uncommon for NICU stays or other circumstances to require us to wait until after that 14-day mark.

Myth #2: Studio Flash Photography Will Hurt a Newborn's Eyes
It used to be common advice to avoid flash photography in front of newborn babies, but according to the American Academy of Ophthalmology, extensive research has shown no evidence that camera flashes damage babies' eyes. While harsh camera flashes in a dark room can irritate babies (just as they can with adults), studio camera flashes are designed to be gentler.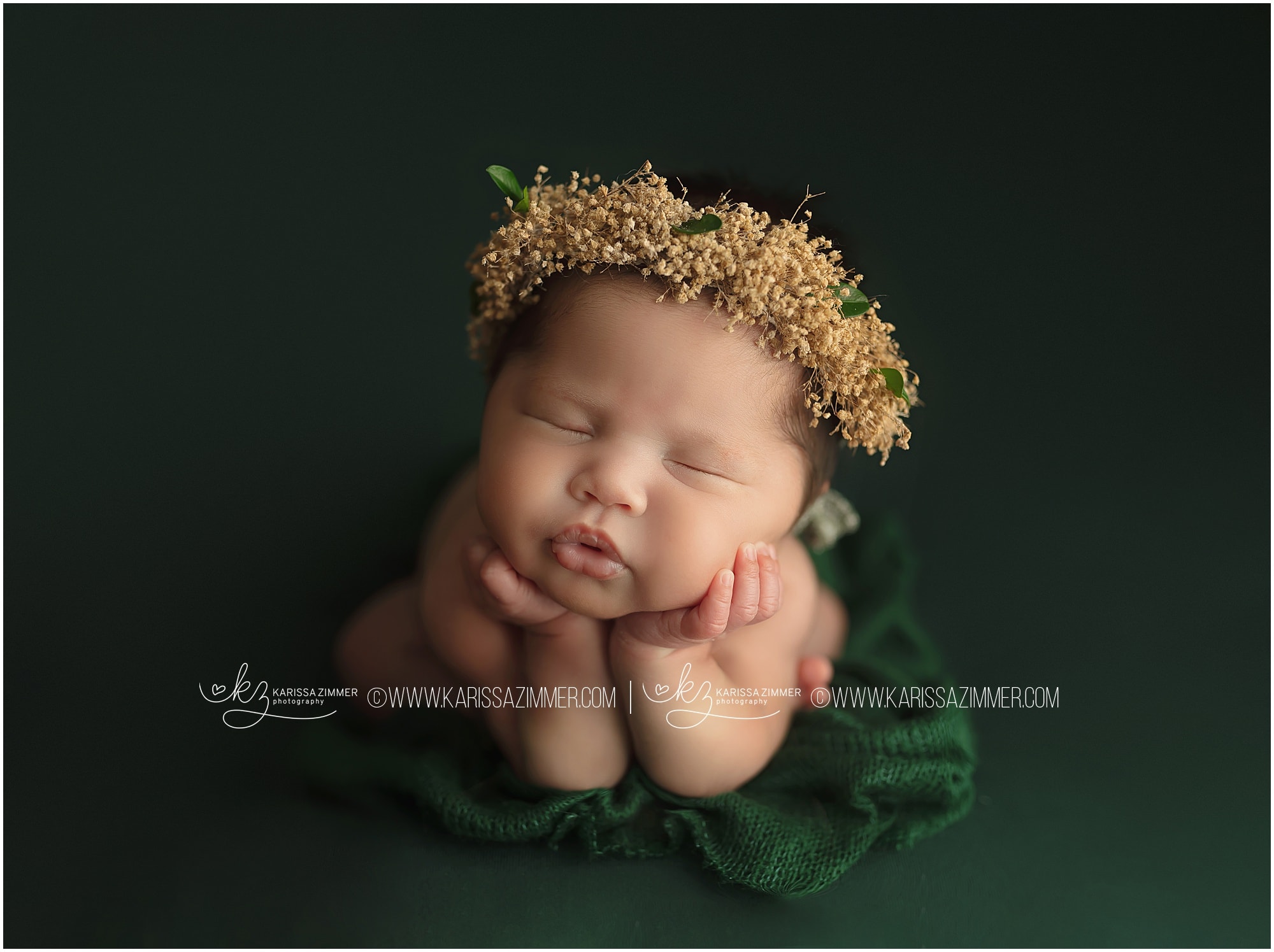 Myth #3: Your Baby Needs to Sleep for Their Mechanicsburg Newborn Photography
Many parents worry that their photographer won't be able to take newborn photos if their baby won't sleep, but that isn't the case. Sleeping babies are easier to pose and photograph, sure. But nearly all babies will sleep for at least part of their photo session, and even while your baby is awake, we can capture plenty of beautiful portraits.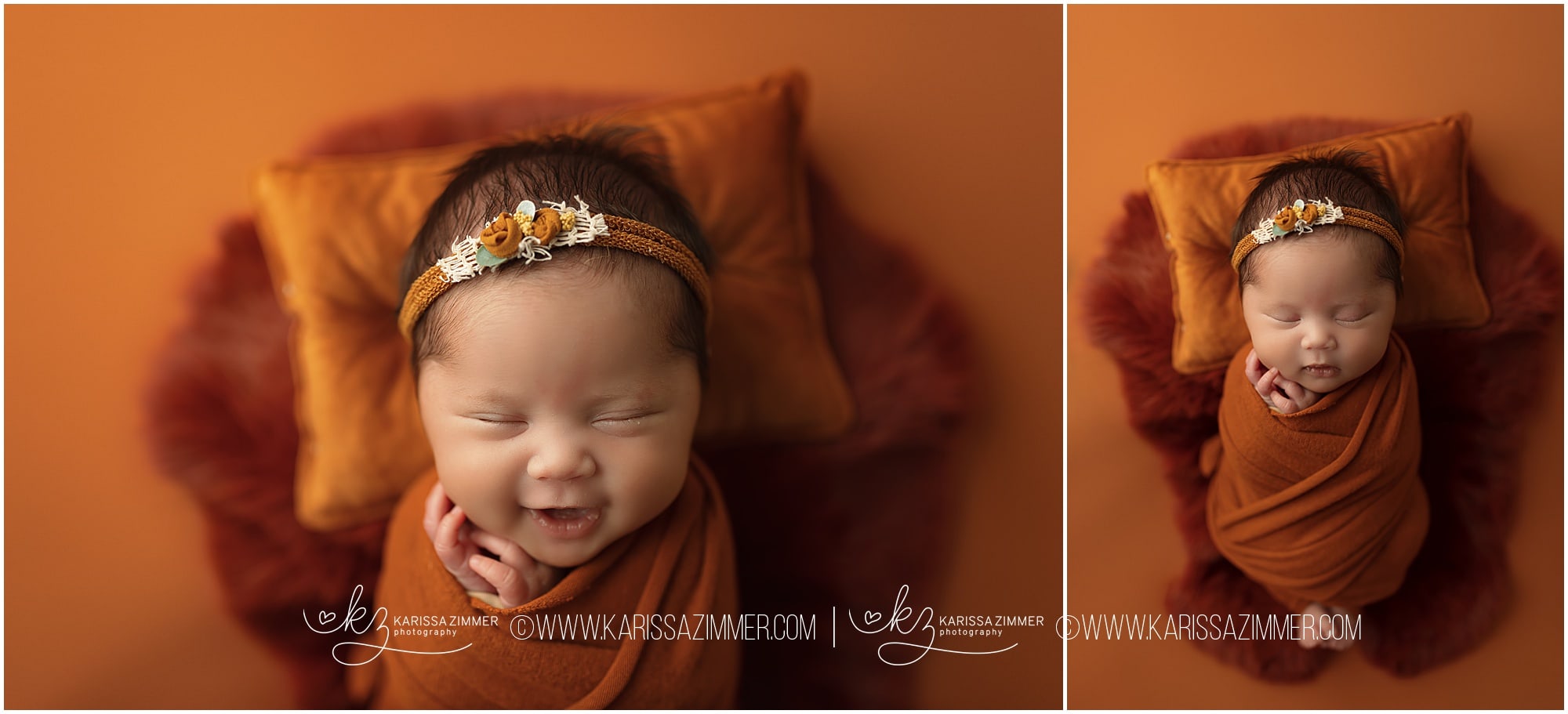 Booking Your Mechanicsburg Newborn Photography
If you have a baby on the way, I can help you preserve a piece of their first days that will last a lifetime. Contact my PA photography studio today.