Congratulations on your pregnancy! You're planning and preparing to welcome your new baby into the world and sharing the joy of your news with family and friends.
A professional maternity photo session may seem like just another item to add to your endless to-do list before baby arrives, but a portrait session can be a wonderful reminder of the magic and beauty of pregnancy. Maternity photos are a great way to document this special time in your life and allow you the opportunity to look back on the feelings of joy and anticipation you feel now for years to come.
Not sure when to schedule your maternity session? That's why I put together a few tips to help you know when is the best time to photograph your baby bump.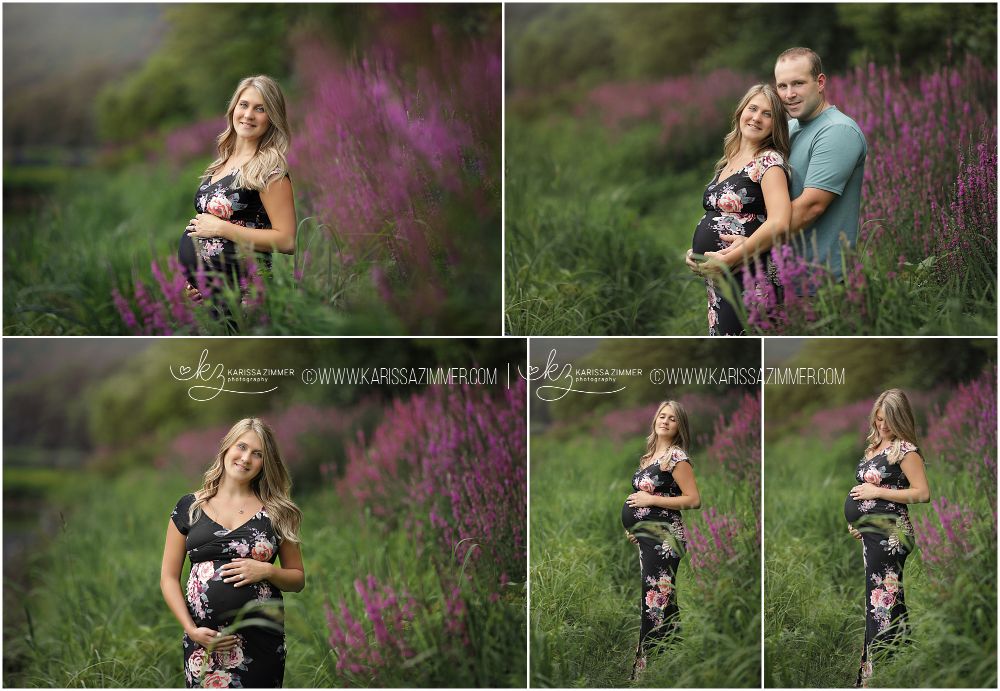 Schedule Your Maternity session early! Book your maternity session in your third trimester
Generally, the best time to take maternity photos is during your seventh or eighth month of pregnancy between 33-35 weeks. In your third trimester, your belly begins to develop more of a round shape that's perfect for showing off in photos. Plus, at this point in your pregnancy, your baby will not yet have begun to move downward, which means your belly will be higher and create that maternity silhouette that looks amazing in photos.
If you schedule your session too early in your pregnancy, your bump may not be as prominent and visible as you'd like. And if you have photos taken after your eighth month, you will likely feel too uncomfortable to pose and smile. For that reason, avoid taking your maternity photos near the end of your pregnancy, after 35 weeks.

Plan for an earlier shoot if you're expecting multiples
If you're expecting twins—or even triplets—schedule your maternity session for your second trimester. Your baby bump will appear bigger in the second trimester if you're carrying more than one child, so you don't have to worry about waiting to look pregnant. If you're having multiples, it's a good idea to schedule your maternity session for around 24 weeks. Later on in your pregnancy, you will probably have a harder time moving around and posing comfortably.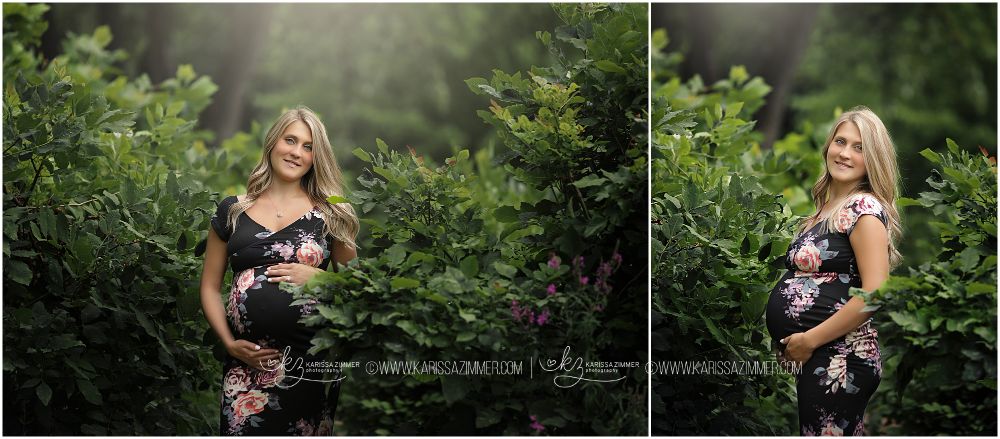 Watch that baby bump
While the seventh or eighth month is generally a good time to take your maternity photos, remember that every woman and every pregnancy is different. Pay attention to the changes in your body and the shape of your growing baby bump to know when is the best time for you to schedule your maternity session.
If this is your first pregnancy and you're not sure what signs to be on the lookout for, take regular photos of your bump to see how it looks. This is also a great way to track your pregnancy and the growth of your baby! These bump photos are a simple way to keep track of your changing body and better plan out when to do your maternity session.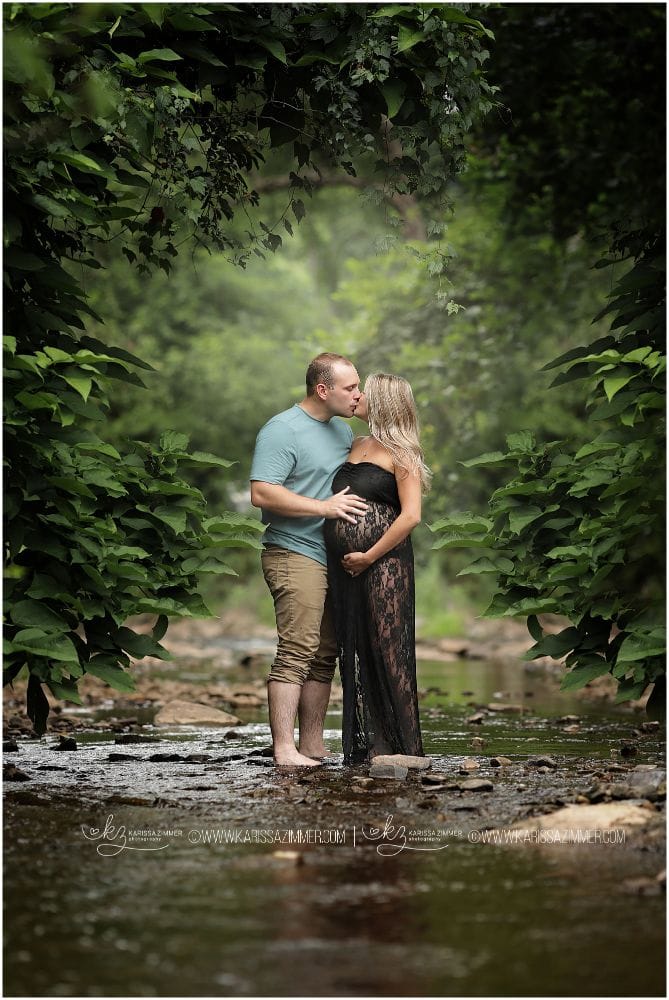 Err on the side of caution
If you're uncertain about when exactly to schedule your maternity shoot and you want to make sure you book your desired photographer, go for an earlier session rather than a later one. The more advanced your pregnancy, the more like you are to be exhausted and uncomfortable. It will be harder for you to move around, change positions, and switch outfits for a photo session. So, if you feel like your baby bump is looking great at six months instead of seven or eight, go ahead and do those maternity photos! Better to take your images early than too late.
Just like with most things in life, maternity photos are all about timing. Choosing the right time to schedule your maternity session will help ensure that you're looking and feeling your best, allowing you to have images marking this huge, wonderful change in the life of your family.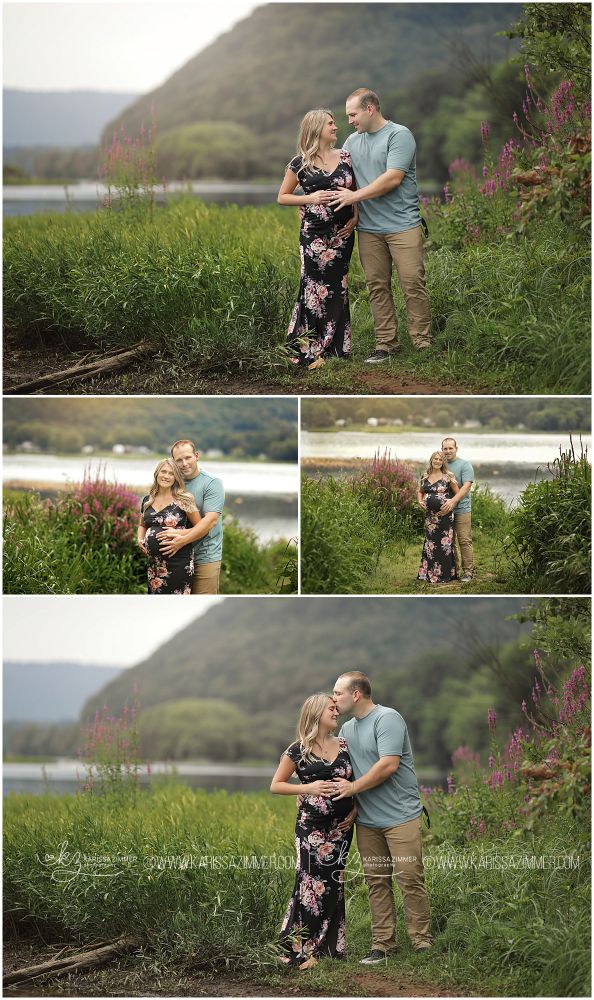 Karissa Zimmer is an experienced professional Harrisburg photographer based in Camp Hill and serving the surrounding areas, including Mechanicsburg, Hershey and Carlisle.