If you're browsing my portfolio of newborn portraits, you might notice that some seem to be taken at clients' homes. These in-home portraits can be a beautiful way to tell the story of your growing family. Let's take a closer look at in-home Camp Hill newborn portraits and how you can prepare for one of these sessions.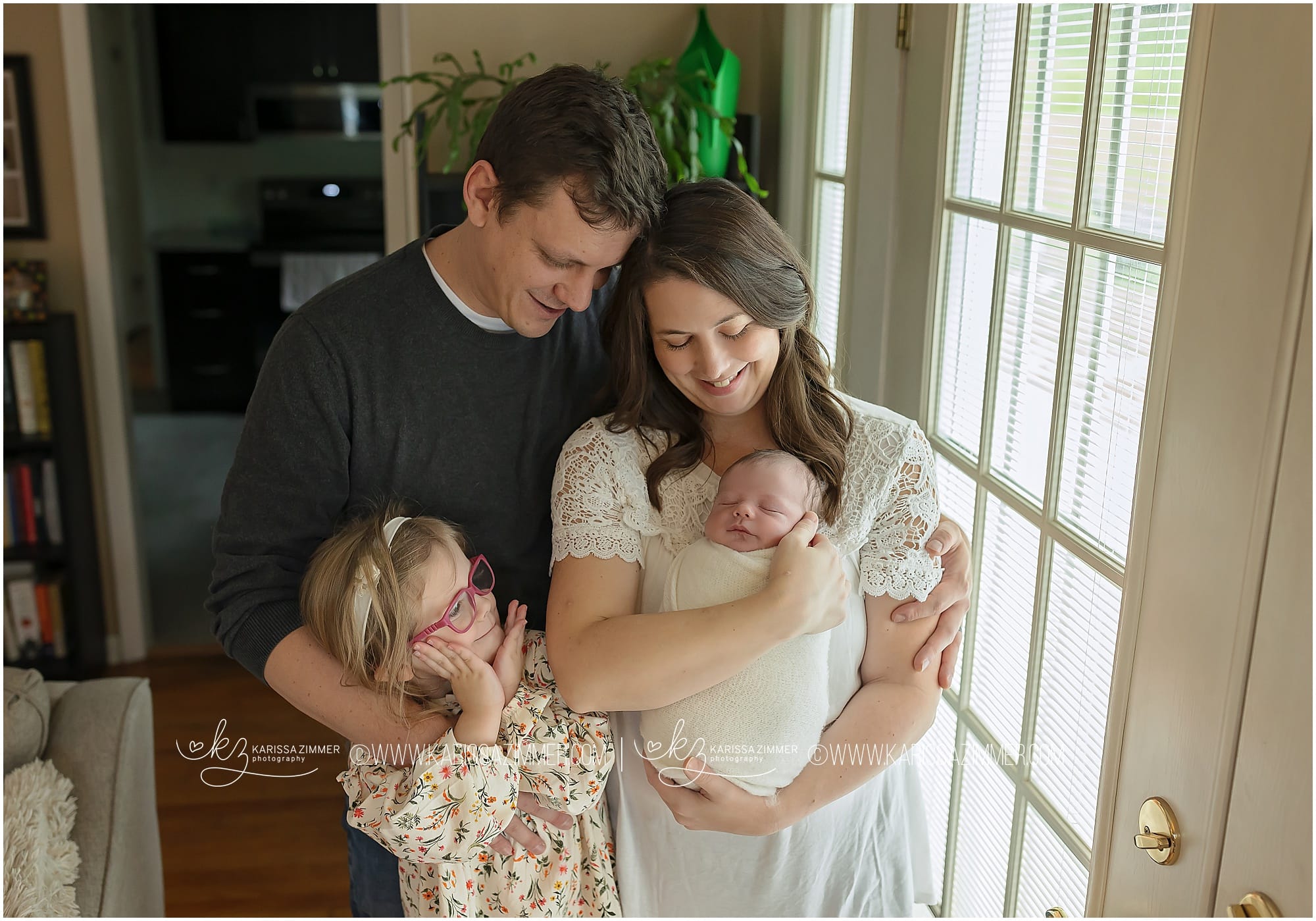 Why Might You Have a Newborn Photo Session at Home?
In-home newborn portraits are often referred to as lifestyle newborn photography. It's all about creating stunning and genuine portraits of your family enjoying your time together.
I generally perform my clients' core newborn photography session at my studio. For families who have other young children they want to include in their baby's newborn photos, though, I offer a sibling add-on session at your home.
With this process, you don't need to bring your children to your baby's newborn session and entertain them for the several-hour session. You'll still get the meaningful sibling portraits every parent loves, though. Throughout my years of specializing in newborn photography, I have found this to be the best of both worlds.
Preparing for Camp Hill Newborn Portraits at Your Home
If you have a sibling add-on session on the schedule, follow these helpful tips to prepare for your home session.
Have Your Nursery Photo-Ready
When I arrive at your home, I'll be able to see the lighting in various areas of your home and choose the best places for portraits. For the most part, though, I'll take your photos in the baby's nursery. There's no need to have the house spotless but if the nursery is tidy, it helps so much.
Prepare Your Children
Chat with your kids about the upcoming photo session, and be sure to frame it in a fun way. The best family portraits happen when everyone is relaxed and having a great time! Let them know they can just have fun and be themselves.

Booking Your Camp Hill Newborn Portraits
Have a baby on the way? I'd love to help you preserve these special moments. Book your photo session today.