A Karissa Zimmer Photography Harrisburg PA Maternity Photography Session will be all about celebrating the next exciting chapter in your life. From waking laughter between you to capturing your quiet moments enjoying your pregnancy, a maternity session captures this incredibly special time in your life. I am entirely passionate about giving you these memories to remember the fun stage before your new little blessing arrives.
Baby bumps are special, and if you are looking for a Harrisburg PA pregnancy and maternity photographer, you are in just the right place! I believe that, as a photographer, I have a sacred job to help you capture and preserve your baby's story. Your pregnancy is just the beginning of this story. It is my job to freeze these precious moments between expecting parents and your new baby-to-be and turn them into tangible heirlooms so you will never forget them. And most importantly, your child will have them to look back on forever.
I value the feeling of holding on to those memories through printed images, passing them on to our children, and the ability for future generations to enjoy a slice of their history.
Harrisburg PA Maternity Photography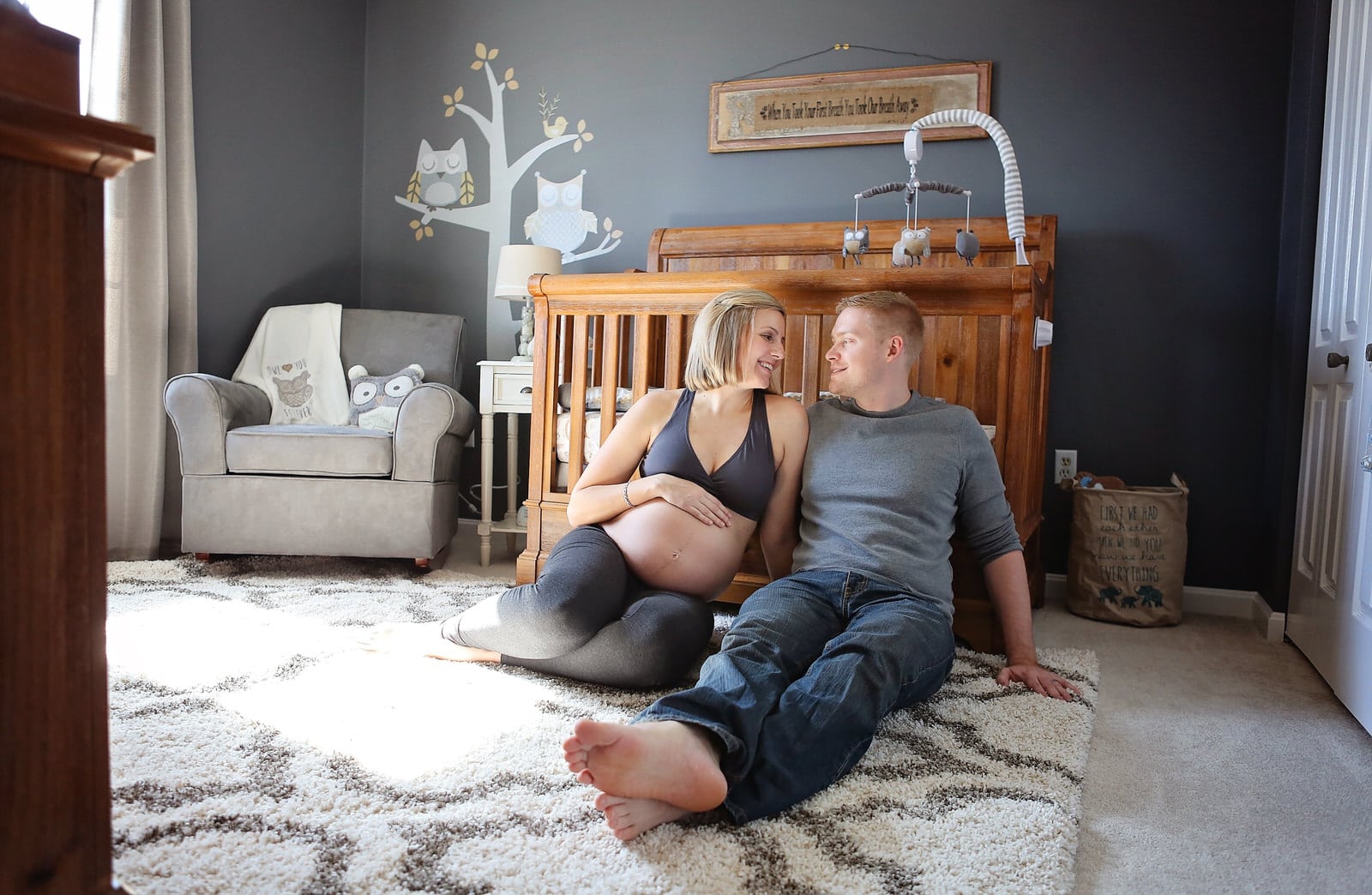 Consultation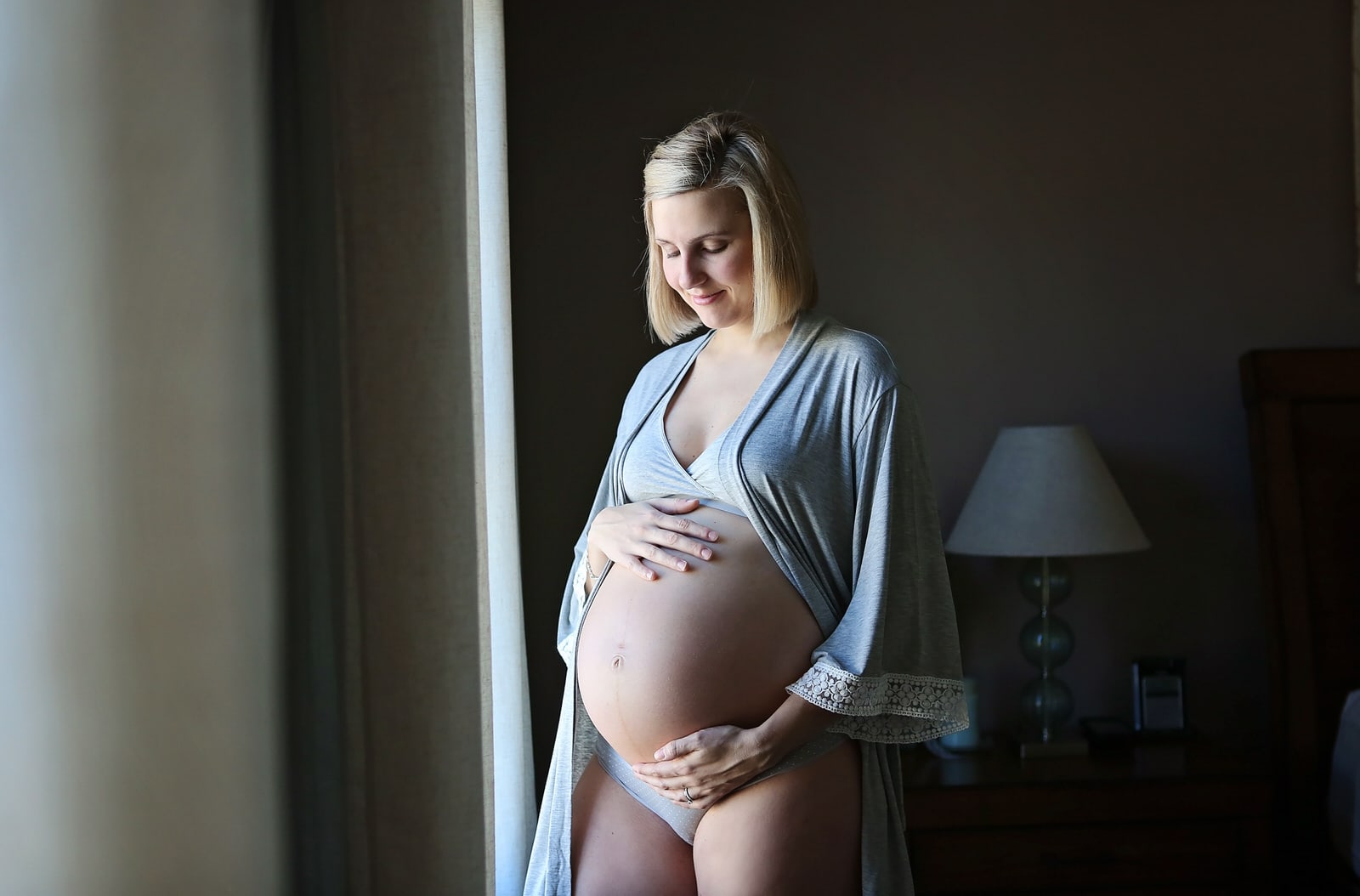 We will discuss style, location, and posing, as well as your vision and ideas for your session. Here you will have the opportunity to view portrait products to find the perfect fit for your home and memories. 
Photo Session
All sessions are photographed on location. You may choose an outdoor location or a more intimate, in-home session. Outdoor shoots will take place in the late afternoon or early evening and will last between 1-2 hours.
Editing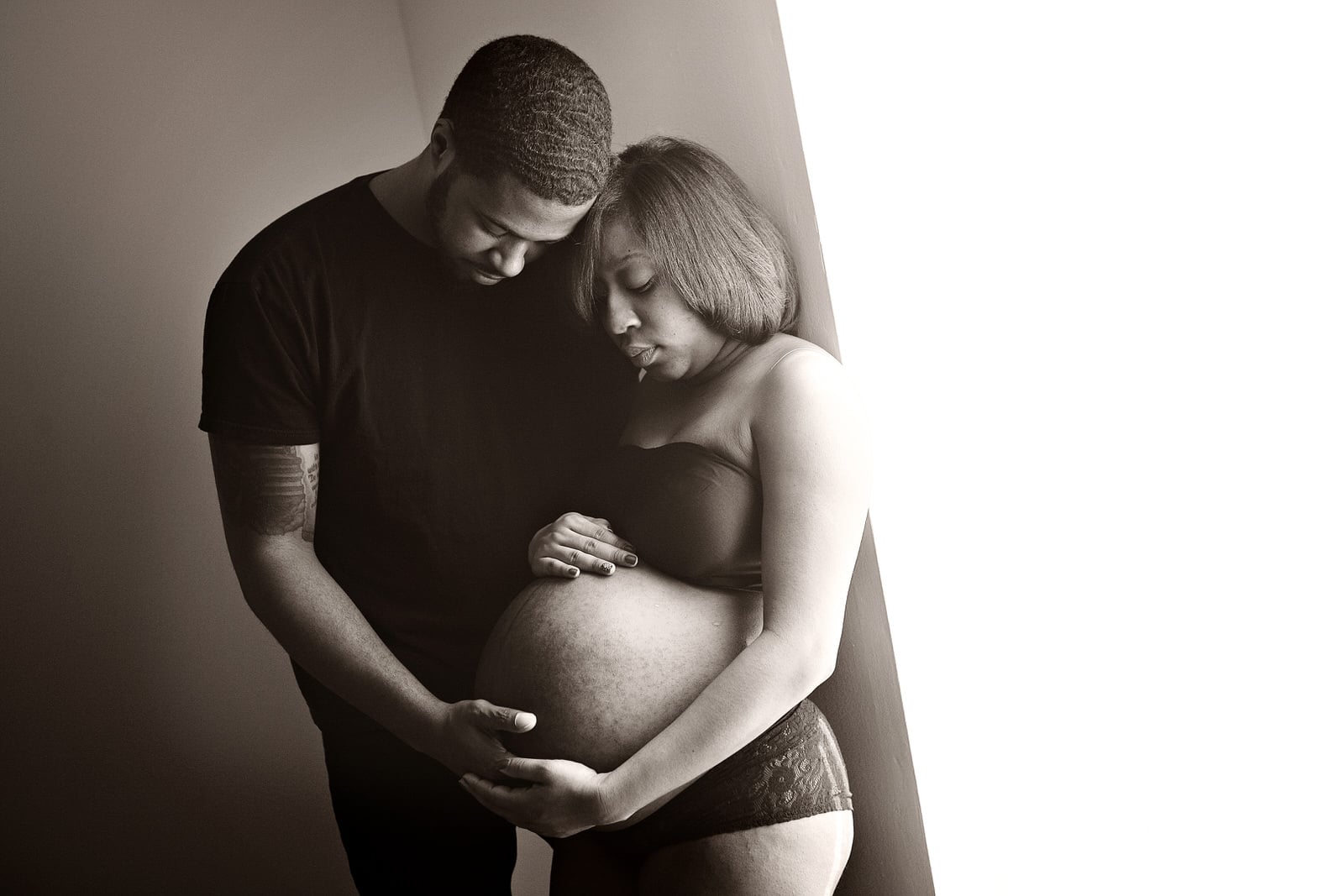 I will custom, hand edit the best images from your session, highlighting the joyful smiles and that baby bump!
Ordering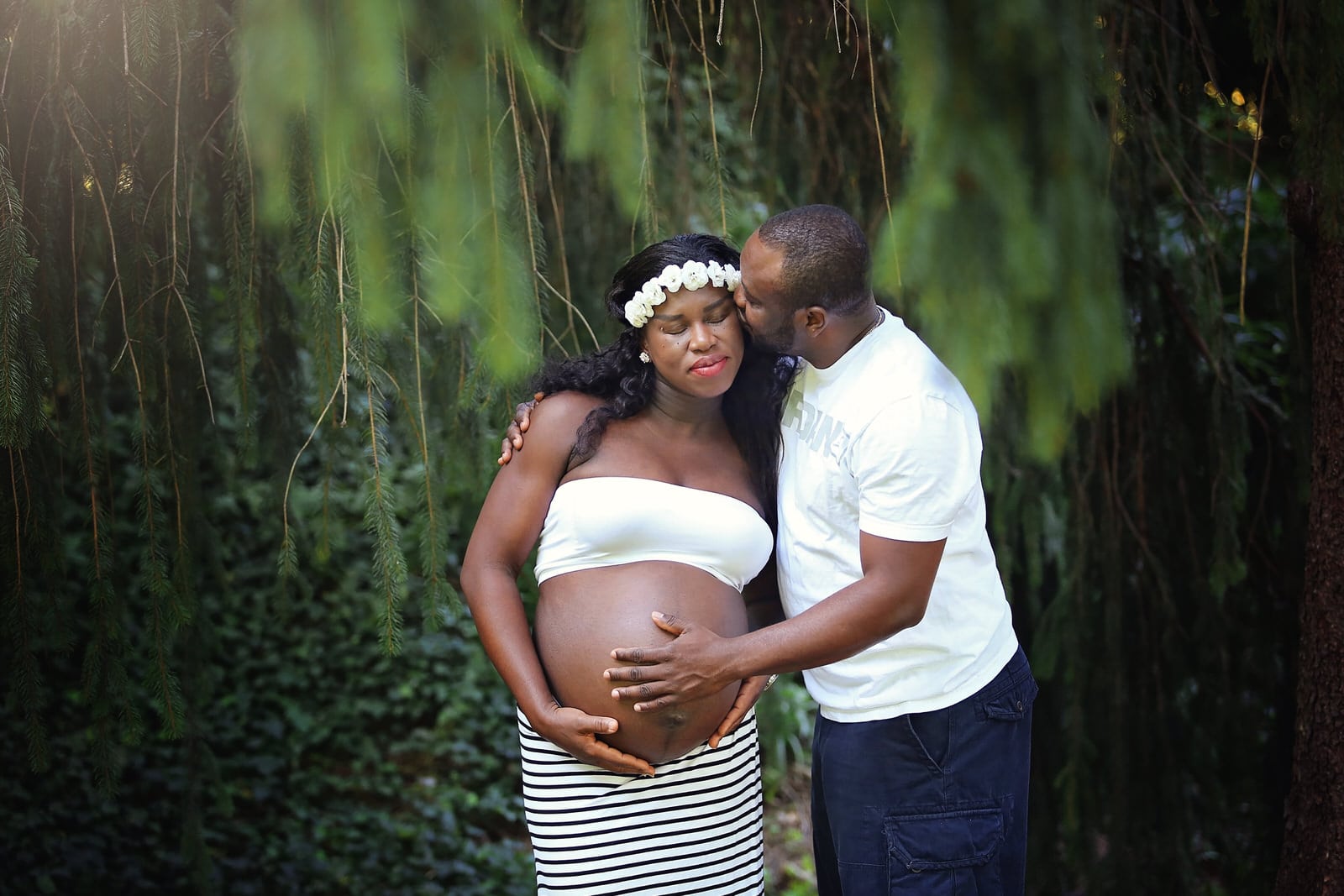 You will get to see a slideshow of your images during your Viewing & Ordering Appointment approximately 2-3 weeks after your session.
Harrisburg PA Maternity Photos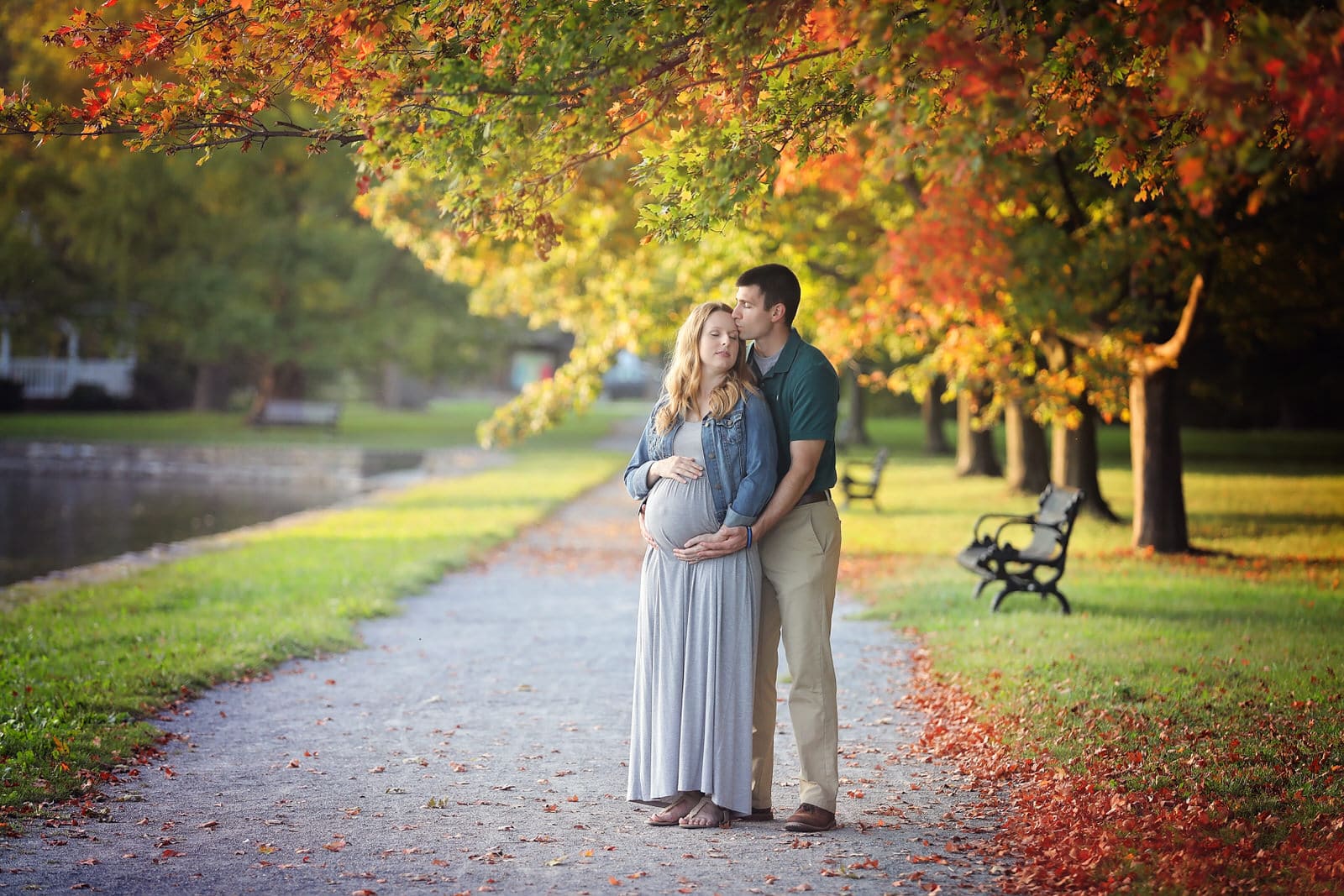 We absolutely loved working with Karissa for our maternity and newborn photos! She helped create our ideas into something so special that we'll cherish for years to come. She was great with our little guy and made the whole process go so smoothly (even while we were completely sleep-deprived during the first couple days of having a newborn at home!). Couldn't recommend her enough and can't wait to use her again for future photos! - Kaitie and Jake
Maternity Photography Session Fees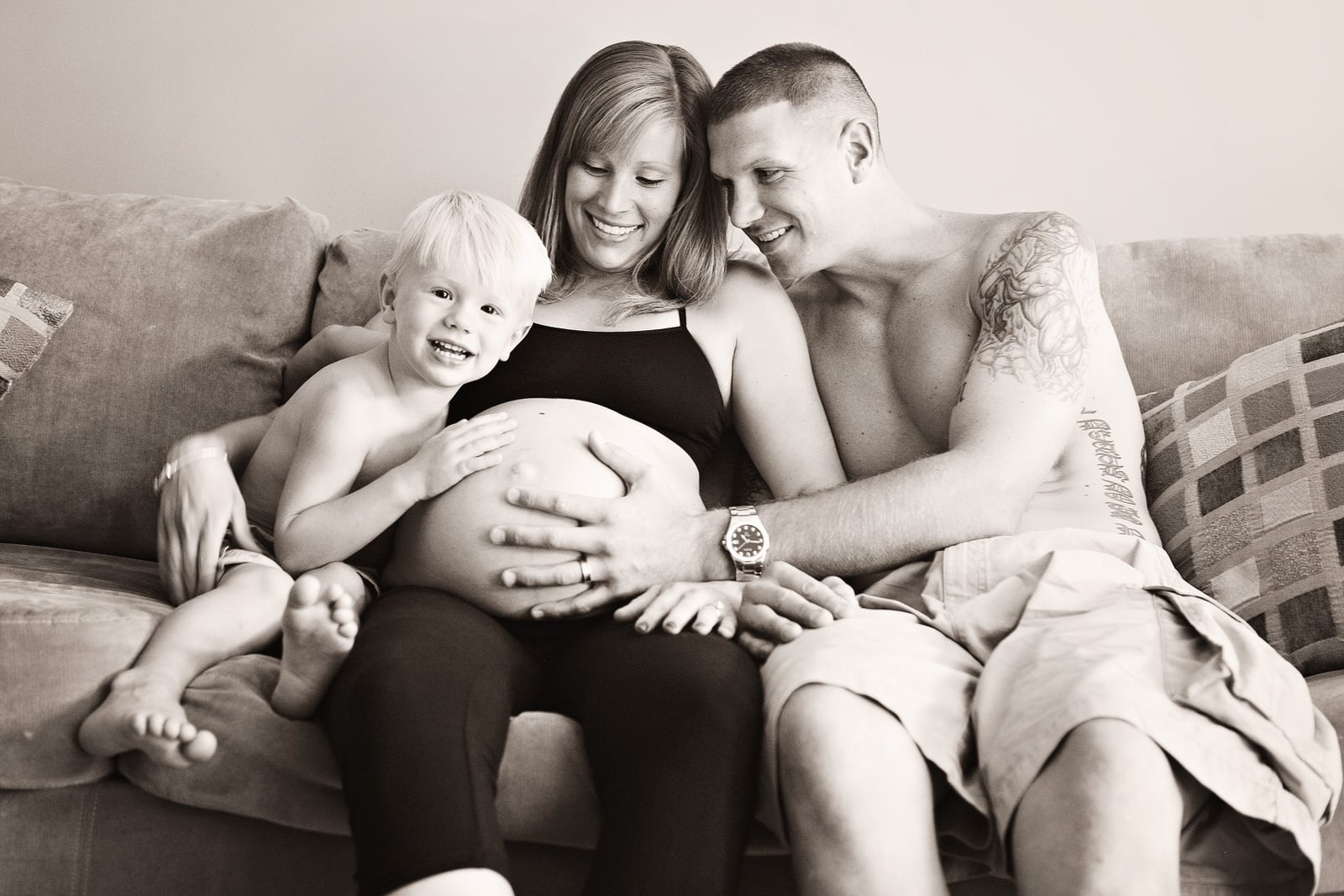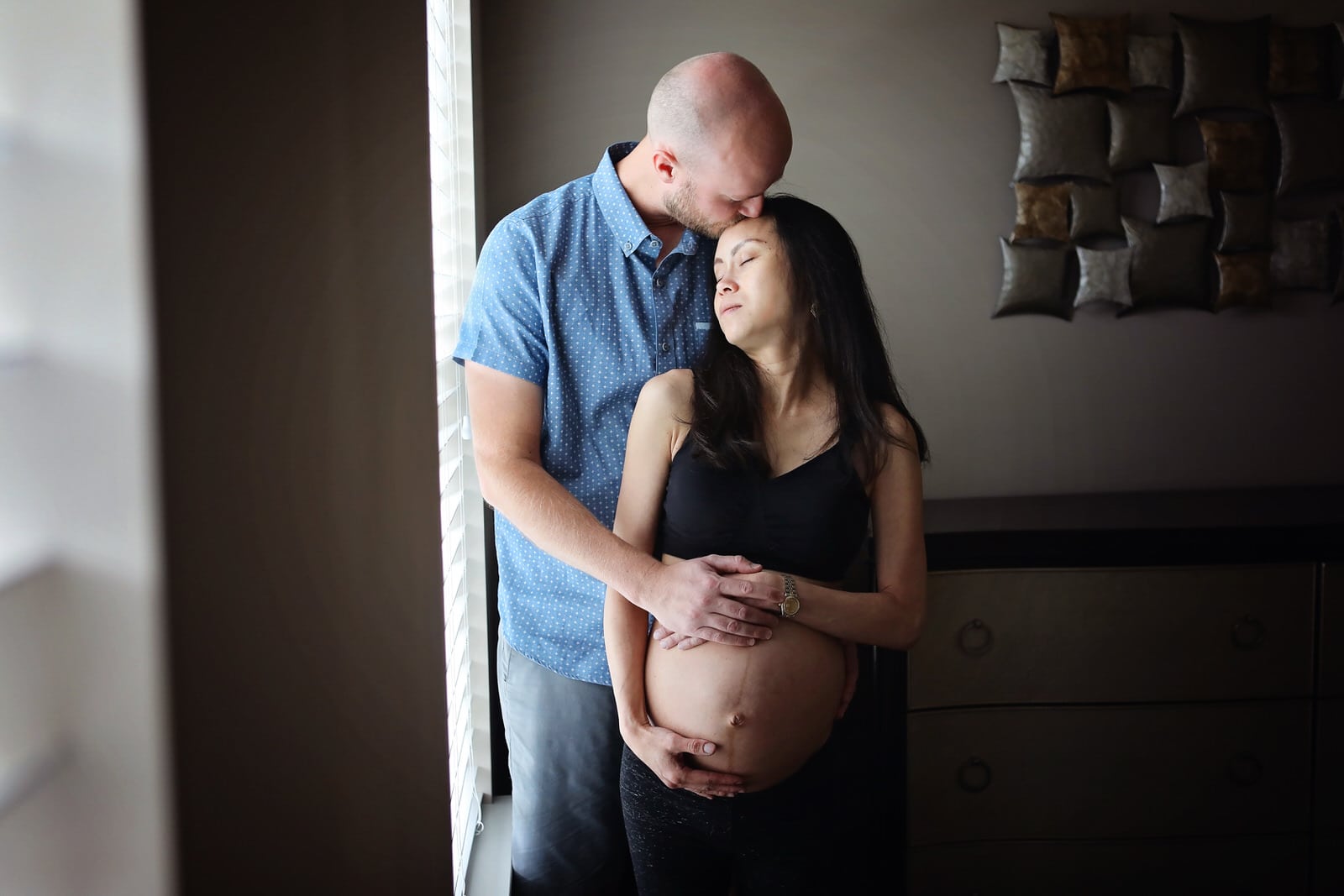 ***Please note that session fees include Karissa's time and talent and do not include prints, products or digital files***
We will choose a time to schedule your in-person ordering appointment within 2 weeks of your session. The ordering appointment will take place at Karissa Zimmer Photography Studio.
Pre-session consultation to customize your experience
1-2 hour on-location (outdoor or in your home) session
Reveal and ordering session 2 weeks after your session
*This fee does not include any printed products or digital images
$150.00
Frequently Asked Questions about Harrisburg PA Maternity Photography
I have lots of favorite outdoor locations throughout Harrisburg, Mechanicsburg, Camp Hill and Hershey and am always open to new ideas as well! Many maternity clients prefer a more intimate, in-home session as opposed to an outdoor maternity session. Together we will discuss all of your options and come up with a location that you will love for your maternity pictures.
Absolutely! A maternity photo shoot isn't truly complete without baby's soon to be big siblings! I specialize in children and believe they make maternity sessions so much more fun!
Once you know your due date, let's get you in my books! The best time to have your maternity photos is between 33 and 36 weeks of your pregnancy.
To give each of my clients the best possible service and experience, I book a limited number of portrait sessions each month. It is recommended that clients book their maternity and newborn photography sessions as far in advance as possible to ensure availability of your preferred time frame.  Most moms-to-be reserve their maternity session and due dates during their second trimester or very early in their third. I will always make every possible effort to accommodate late bookings whenever my schedule permits.
Our children likely won't be using "the cloud" or Facebook when they're older. I know, it's a strange thought for our current world! There is no way for us to predict exactly what they'll be using, but we do know that tangible keepsakes will stand the test of time. Prints and products have endured the test of time since the very start of portrait photography. They linger for generations, passed on as our own mark in the world for our children and grandchildren. 
I believe in creating beautiful, tangible artwork that will remain in your family for generations. My goal is to get your images off the computer and that USB that's sitting in the drawer. Your most special memories of the people you love deserve to be on the walls of your home where you can enjoy them everyday. 
Your pregnancy is an important part of your child's story. This is where it all started. And that's a powerful reason to have tangible keepsakes in your home. Digital files may be purchased when pairing with tangible products. Matching social media sharing files of purchased print products will be provided upon your request.  
Preparing and planning for your maternity and newborn sessions is easy and stress-free! I'm here to guide you every step of the way. I've learned a few things over the years that have helped me to be able to provide you with the best possible portrait experience.
Your first step is to fill out my contact form or give me a call. If sending a message, you can expect a phone call from me, so please make sure to fill out the best time of day to reach you by phone! I'll answer any questions you have for me, and we'll set up a time for you to come to my studio for an in-person consultation.
The purpose of an in-person consultation is to plan all the details of your session to ensure we create the images you will love most. We'll preview keepsakes and art products to gain a better understanding of your personal style and preferences. I even suggest grabbing a few cell phone snap shots of any walls in your home where you might like to hang portraits. I'll explain in the next step below.
You will get to see a slideshow of your images from both your maternity and newborn sessions during your Viewing & Ordering Appointment approximately 2 weeks after your newborn session. I will have you come to my home studio where you will see your images for the first time. Your images will be viewed on a large TV screen in a slideshow.
Once we have viewed your images, I will help you with all of your final decisions on images and products that I have custom designed just for you. This is where the snapshots of your home walls will come into play! I can show you what your images will look like right on your own wall! I will take all the stress out of deciding where you'll display your new wall art by using specialized computer software to show you exactly how your images will look and fit on your walls. Whether you have small spaces or larger ones, every home will have a space to fit your most favorite images on your walls.
This is the most exciting part, so please bring all decision-makers to this appointment!
Because quality is very important to me, expect 4–6 weeks before I deliver your order to you. I promise the wait is worth it! Upon delivery, I will help you hang your art in your specially chosen wall spaces if you wish!
PRODUCTS: WALL ART AND HEIRLOOM KEEPSAKES
I promise that you will never regret having your images printed in the form of professional, tangible artwork. Whether they're displayed on your walls in the form of beautiful framed prints or Italian wall art where you see and enjoy them every single day or in an album that safely preserves each and every special image from your session. I believe the memories of the people you love most are meant to be seen, displayed, and relived-not tucked away on a USB to only be viewed on a computer screen. As your photographer, it is not only my job to help you capture your memories, but help you display them in your home and preserve them forever.
Farmhouse Frames
Farmhouse Framed prints are my personal favorite and most popular wall art item amongst my clients. I am so honored to be among a small, select group of photographers in the US who offer these beautiful frames. Each frame is hand crafted with love and no two frames are exactly alike. They come in a variety of over 30 different styles, including my favorite – round framed prints! Each frame is unique and crafted from authentic, re-claimed barnwood. Farmhouse Frames hold your memories printed on a fine art linen surface and complete any image as a truly beautiful work of art.
Heirloom Albums
Albums are the most perfect keepsake for preserving your memories. Often popular with those who are tight on wall space, but great for anyone who truly wants to enjoy all of their images, forever. My flushmount Heirloom Albums are hand-crafted with archival materials which means they're meant to withstand the test of time. Albums are something your children will have to pass down to future generations as a way to share their lives and legacy. These classic heirlooms are made in the US and feature thick, layflat pages printed on archival grade photographic paper. You are free to choose from a variety of gorgeous, genuine Italian luxe leathers, European linens and hand crafted Japanese fabrics.
Keepsake Folio Display Case
A Keepsake Folio Display case is perfect for the client who desires a versatile portrait product. Handmade in Italy, these beautiful boxes house 15, 20, 25 or 30 fine art matted prints. Display upright on a shelf as an interchangeable framed print or flat on a coffee table as a loose leaf album. Unlike traditional bound albums, a keepsake folio box allows you to split up your images to share amongst loved ones or your children when they're grown and have families of their own. The versatility of the Keepsake Folio Display Case makes it a very popular selection amongst my clients!
Italian Wall Art
Canvas and Acrylic Pro
A superior quality canvas unlike any other you've seen! These stunning pieces of wall art are hand crafted in Italy and feature vibrant colors on a cotton canvas that looks and feels like a soft leather. Mounted on a thick, solid, wood grain backing, the Italian Canvas will never collapse or loosen over time like many traditional gallery wrapped canvas products. The incredible print quality and build of the Italian Canvas Pro is designed with a 300 + year archival time!
Amalfi Panels
Amalfi Panels are a unique and elegant piece of gallery wall art. Hand made in Italy with great attention to detail. One of the most amazing presentations of a portrait. It's a fine art handmade print, matted in a cotton, hand torn Amalfi paper and assembled on your color choice of coordinating fabric panel. Amalfi Panels have an archival time of 300 + years and come ready to hang or can be custom framed for a more finished look.
Maternity Pictures near Harrisburg PA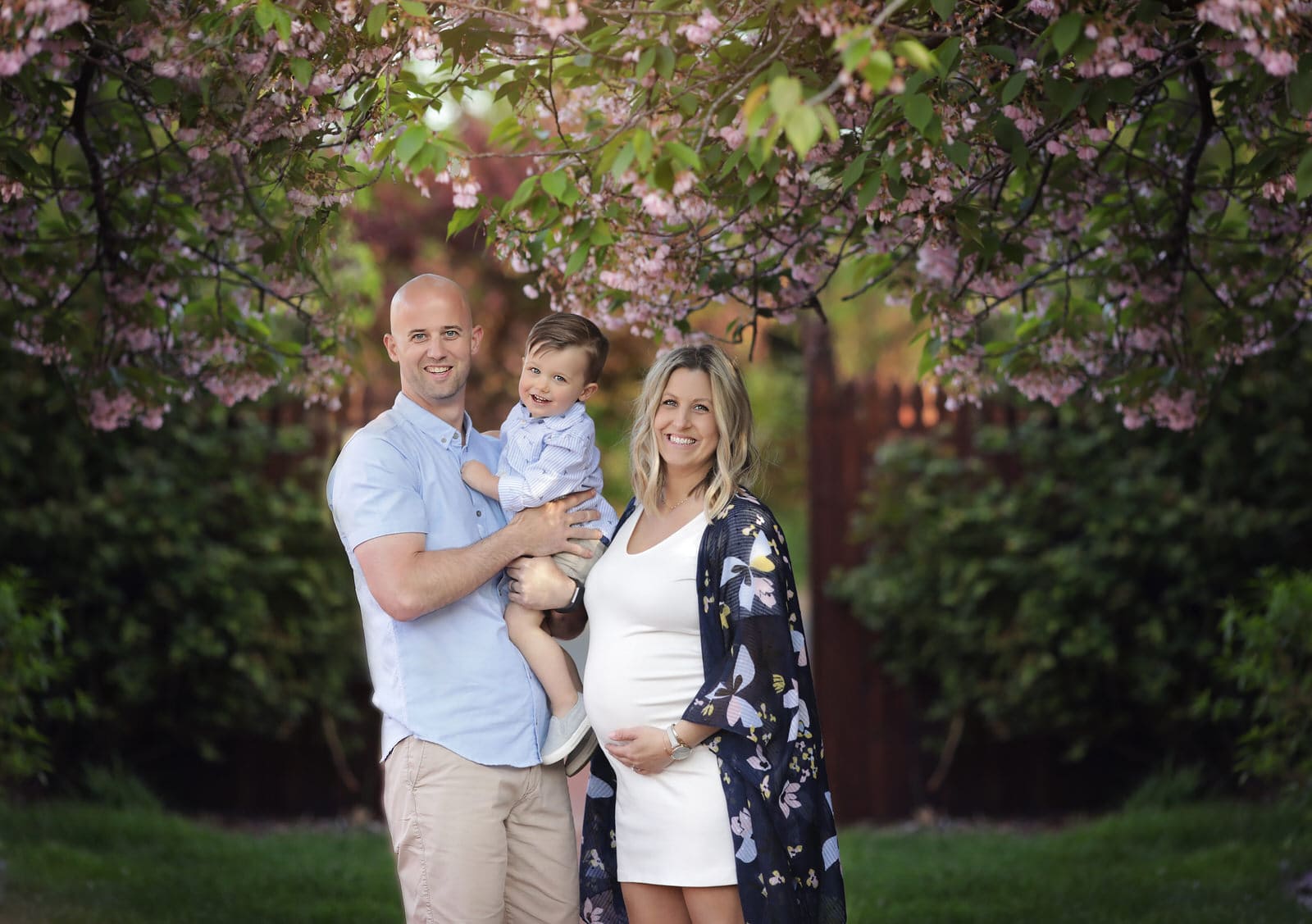 Family Photos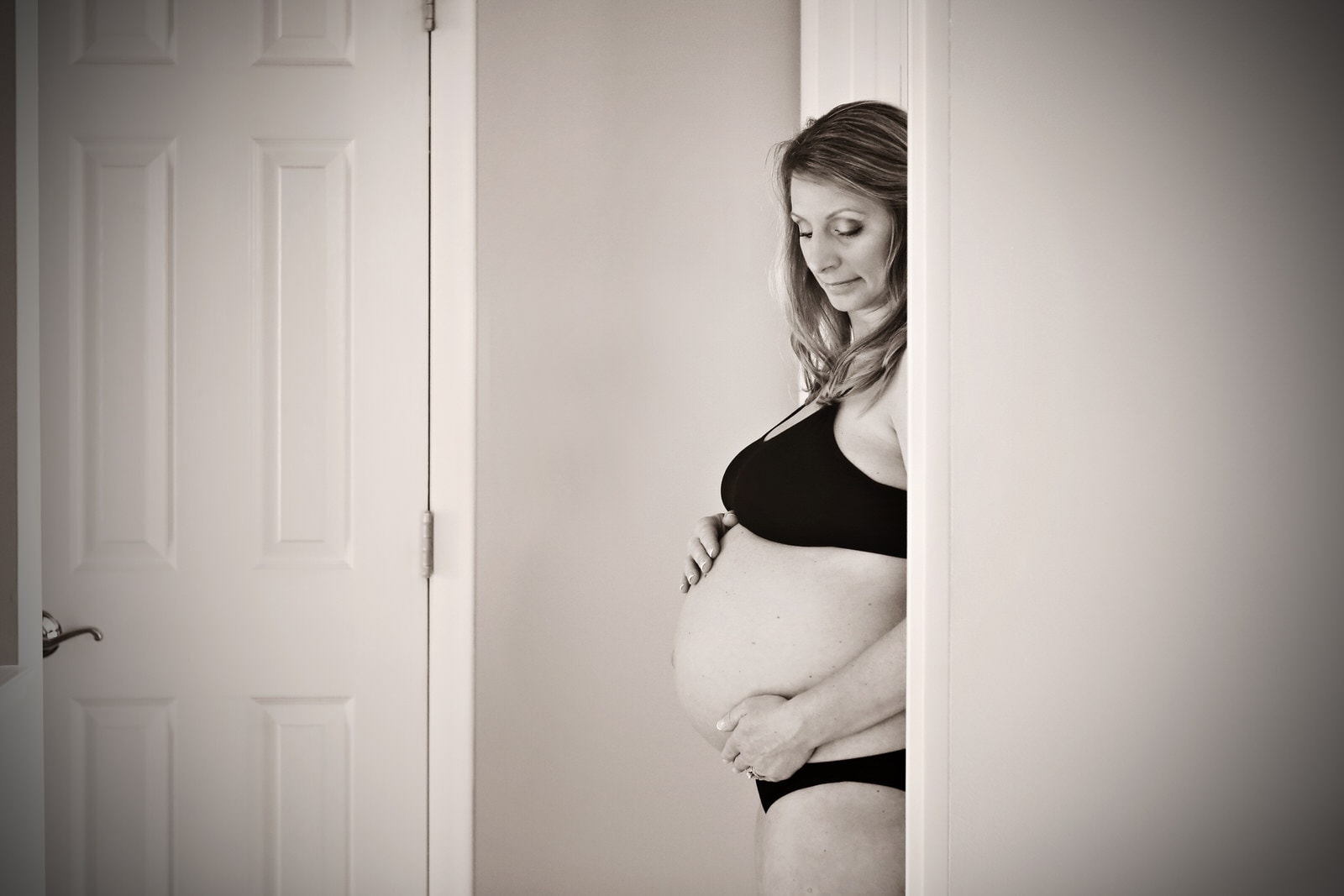 Mom-To-Be Photos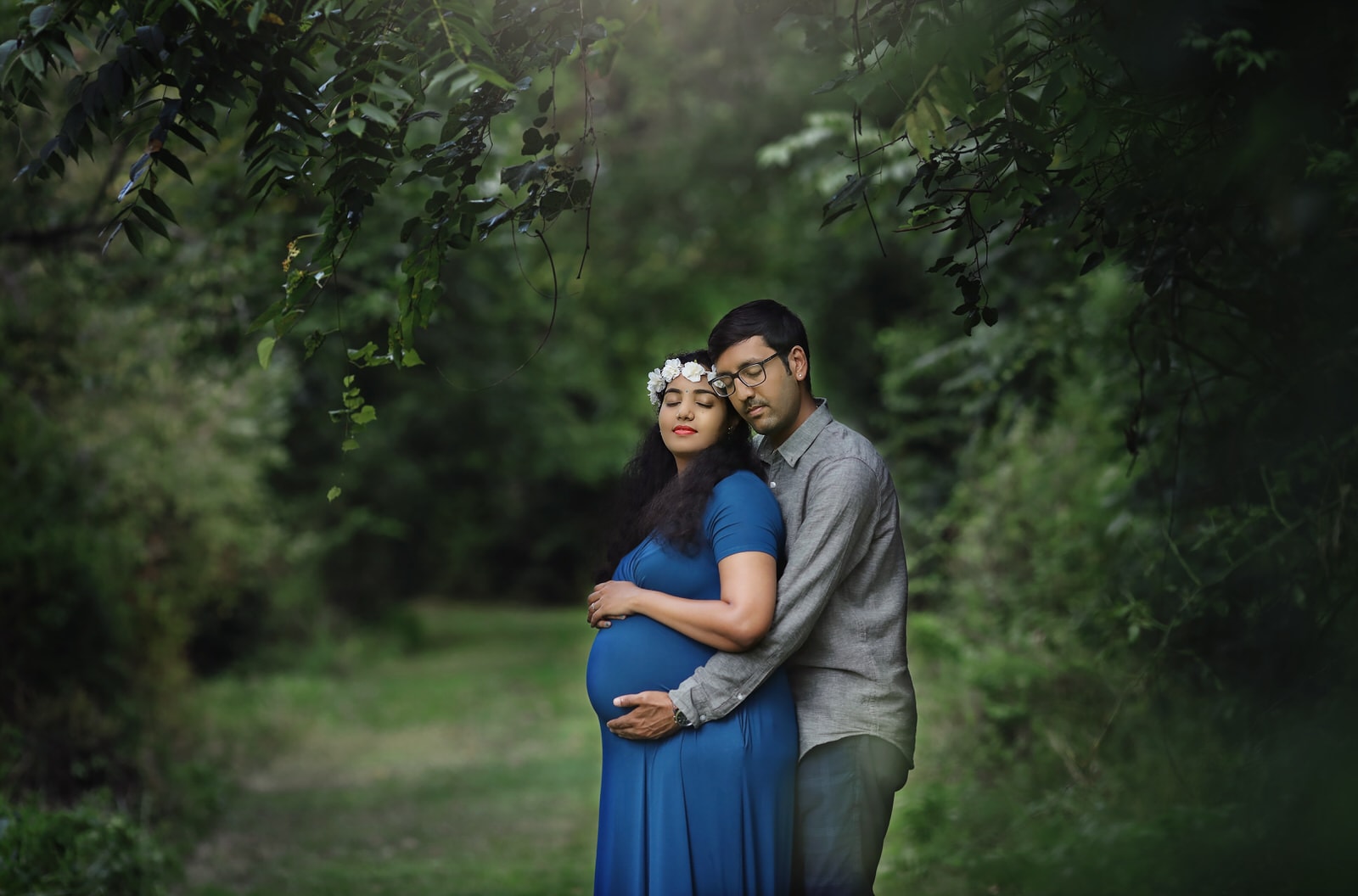 Couple Photos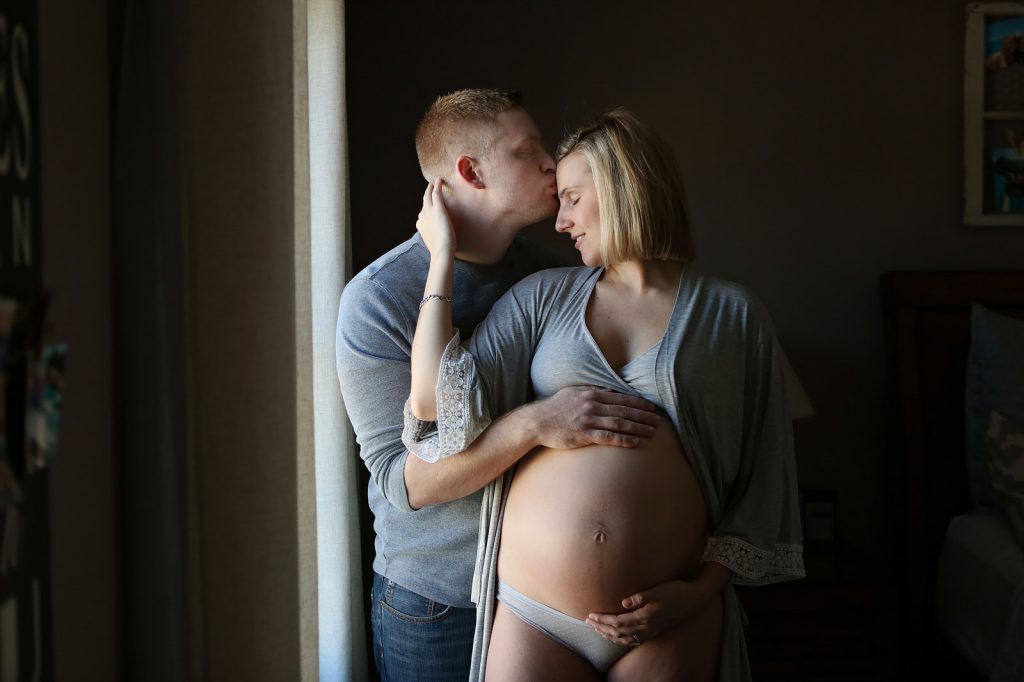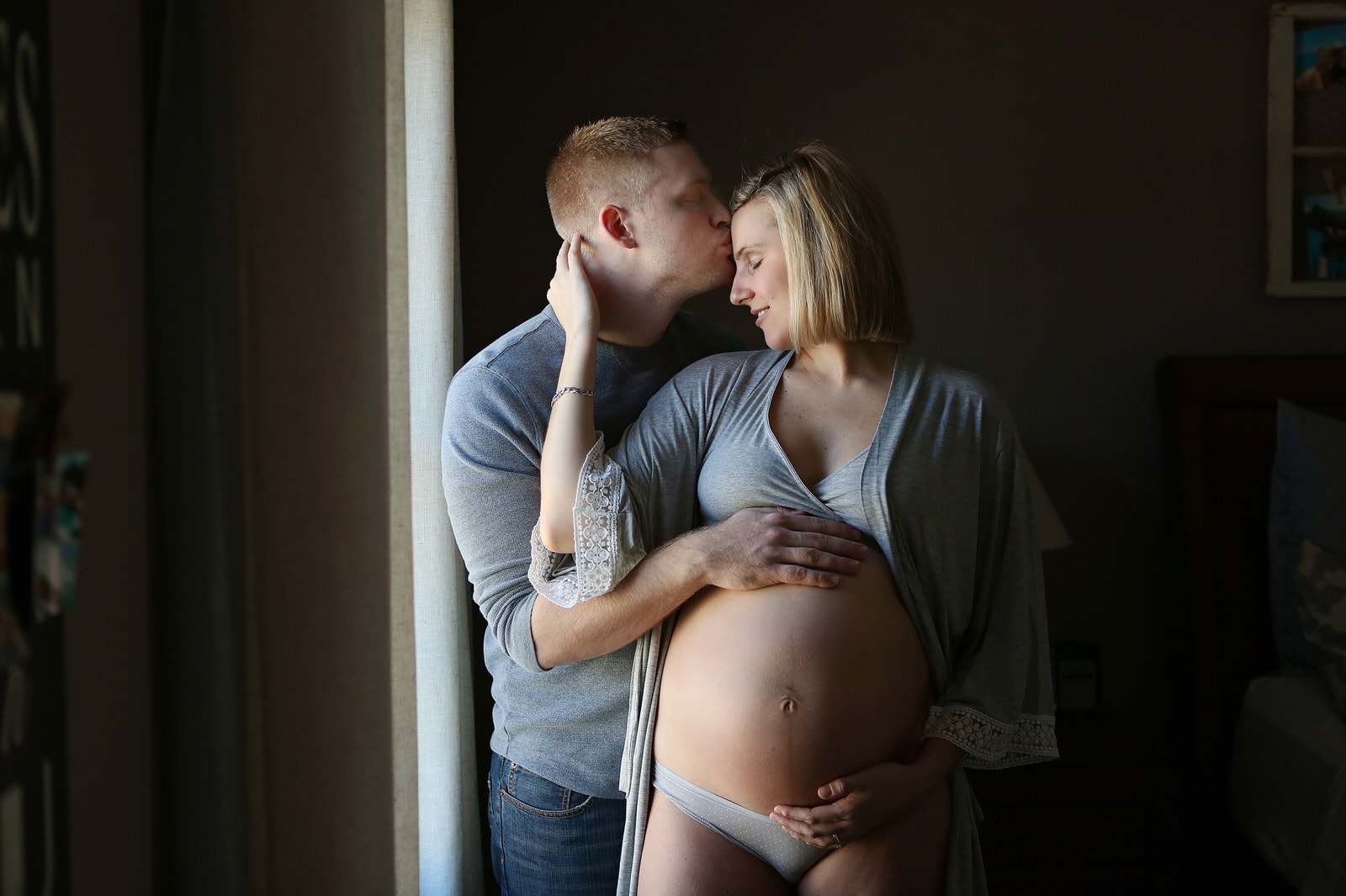 Karissa is amazing... I would only trust her to capture my family memories. In fact, she has been doing just that for the past five years. Karissa's eye for color, angles, and lighting is a true gift. And she's great with kids! We trust our memories to her completely!
- Wendy
Harrisburg Maternity Photography Resources
Maternity Photographer near Harrisburg PA
Karissa Zimmer Photography is a professional photography studio based in Mechanicsburg, PA and serving Central Pennsylvania. I specialize in photographing expecting parents, newborns, families, and seniors.
I love chasing toddlers, dancing around like a fool for smiles, cuddling brand new babies, bonding with families, and feeling youthful again with high school seniors! I love to capture true smiles. I want to create a lasting relationship with you and visual memories that you and your family can look back on for years to come.
Contact Me about a Harrisburg PA Maternity Photoshoot