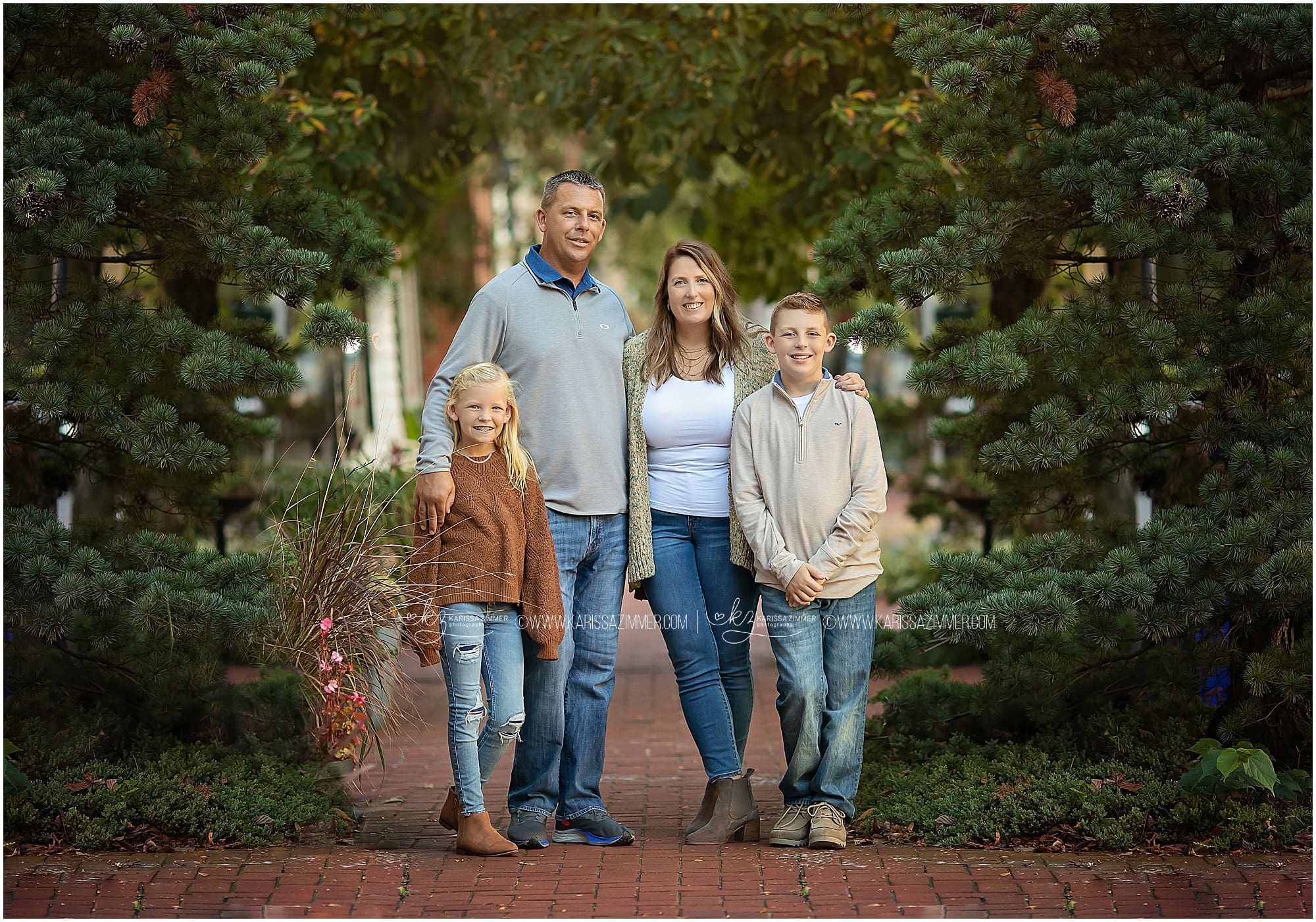 As a Harrisburg Fall Family photographer, I've explored endless colorful locations for photo sessions. From the woodsy stuff to the urban spots, the Harrisburg PA area has it all! But when the The Mickelwrights told me they wanted to explore a location with lots of variety, I knew exactly where to take them for their photo session. We absolutely had to plan a Shipoke family photography session!
Harrisburg Fall Family Photo Session in Shipoke
Shipoke is one of the oldest and most quaint neighborhoods in Harrisburg PA. I first discovered the potential of a Shipoke family photography session when I ended up at a delicious Cuban (Los Tres Cubanos) restaurant for dinner plans a few years ago. I knew right away that I had to bring clients families and my camera here for future sessions! And this colorful, quaint and quiet spot, especially in the Fall, was the perfect backdrop for the Micklewright family!
The colors and textures showcased during our Shipoke family session gave the whole session a "Fall with a little bit of lingering summer feel. " And the Indian Summer weather we had this fall season added an extra bit of comfort! It always helps to have a super easy going and easy to please family like these guys!
Dressing for your Fall Family Photography Session
I also loved the way they dressed to perfectly complement the location. I always advise families to look up images of their session location beforehand to ensure perfect color choices, and this crew definitely chose wisely! Choosing a color palette isn't an easy task, especially for a family of 4 or more. But, I never get tired of helping families build the perfect wardrobe for their session! For our Shipoke family photography session, they went with neutral fall tones which worked wonderfully with the pops of color in Shipoke. So, if you're considering a family session of your own, but are nervous about what to wear, don't let that stop you from booking! I promise, with my help it will be easy and effortless!
Finding the perfect spot to take family photos on the other hand, isn't always easy. But, this is one of my favorites! You better believe I'll continue to return here over and over again! It's one of my absolute favorite locations as a Harrisburg Fall Family Photographer! Thank you so much, Micklewright family for inviting me along on this adventure with you! I hope to spend time with all of you again so soon!
Get in Touch!
Are you planning a Shipoke family photography session of your own? Say hello ASAP so we can tell your family's story, too!