So many of the photo sessions I perform are centered on a specific moment in my clients' lives, and creating lasting mementos of this moment that they can cherish in the decades to come. That's certainly the case with downtown Harrisburg high school senior portraits. Your child (or young adult) is about to launch a new life for themselves, and I'm here to make sure these portraits are the exciting milestone celebration they should be.
Want to make sure your teen's senior portraits go as well as possible? Follow these tips as you're planning and preparing.
Be Strategic with Outfits for Your Downtown Harrisburg High School Senior Portraits
Clearly, the outfits your teen chooses will make a great difference in the final look of their portraits, so it's important to choose outfits wisely. It can be difficult to know what will and won't photograph well. While planning your session, I'll chat with you about my recommendations based on your teen and the look we're aiming for, but here are a few other tips to keep in mind:
Choose solid colors or simple patterns over busy distracting patterns – we don't want a shirt to steal the spotlight from your teen! The same goes for your jewelry: simpler is better.
Select outfits that are comfortable so your teen feels confident for their photo shoot.
Make sure the wardrobe feels authentic to your teen and their style.
When in doubt about an outfit, bring it! I can check out the outfits you've brought and give you my expertise on which ones will photograph best.
Leave Some Safety Time for New Looks
You don't want to do anything *too* new on the photo shoot day. A fresh haircut is great, but make sure you schedule it for at least a week before your teen's photo session. That gives it time to even out a bit if necessary and time for them to get used to styling it (or to fix it if they don't like it). If your teen wants to try a new hairstyle or makeup look for their portraits, practice a few times at home first.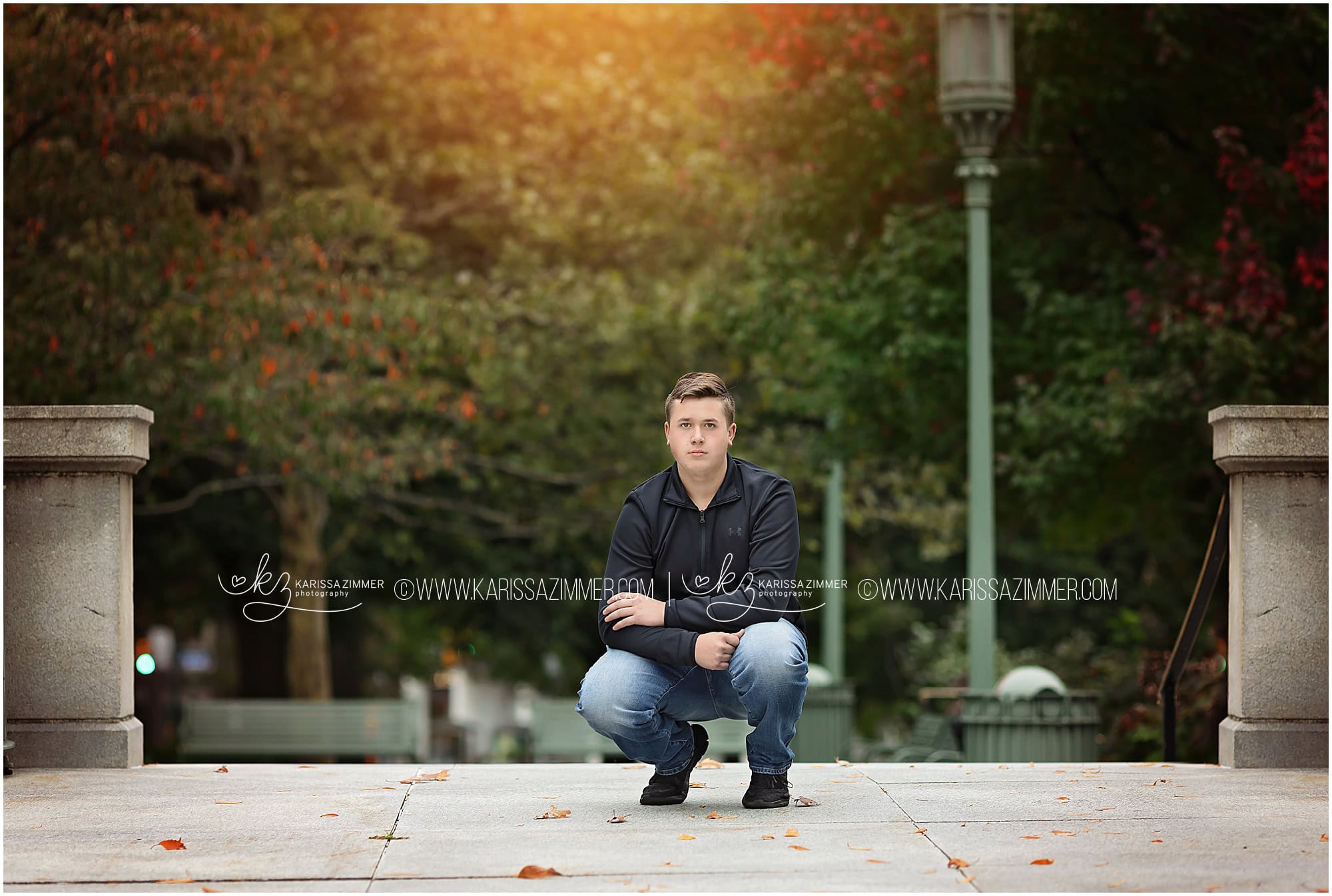 Work with Your Photographer on Props for Your Downtown Harrisburg High School Senior Portraits
During your teen's high school senior portraits, props are a fantastic way to highlight who they are at this fun stage in their life. I'm always up for incorporating props like their sports jerseys, musical instruments they play, and props that align with their other hobbies and interests. We may even be able to take portraits with your teen's beloved car or bike!
With props, though, you don't want to bring any surprises to the photo shoot. Chat with me in advance about what props you want to bring so I can strategize the best ways to incorporate them.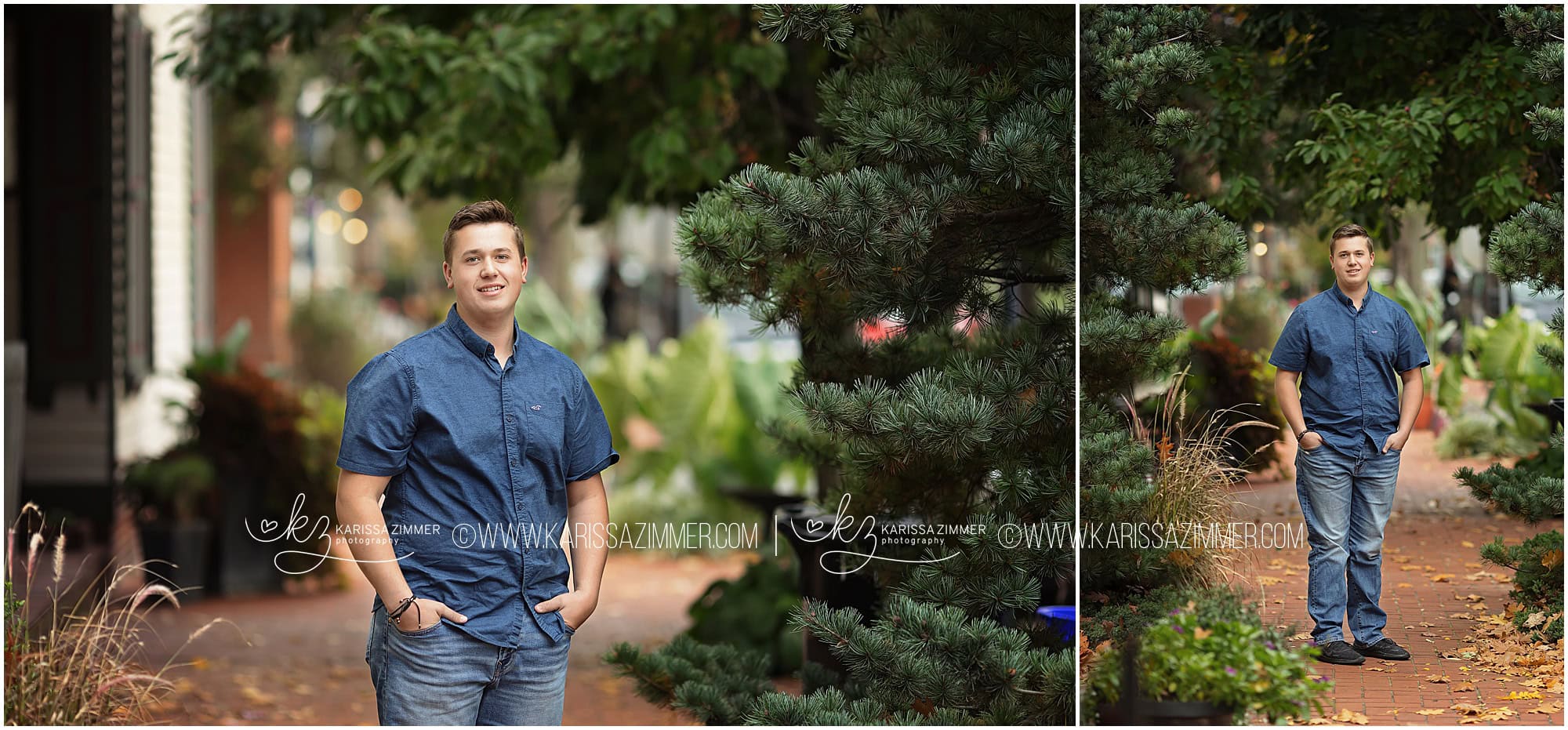 Make Skincare a Priority
It's so easy to fall out of your skincare routine, but your teen should make it a priority to maintain theirs in the weeks before their senior portraits. If your teen wants a facial, talk to your aesthetician in advance about when to schedule it based on their photo session, because some facials can cause irritation for a day or two.
With that said, don't worry if your teen has some pimples during their photo shoot. Editing software is our friend!
The Ultimate Advice for Your Downtown Harrisburg High School Senior Portraits: Use Your Photographer's Expertise
All the tips above are helpful but here's the end-all-be-all: take advantage of your photographer's expertise. I've been taking senior photos for many years and have first-hand experience with what works well and what doesn't. When you hire me, you're not just paying for my camera and my photography skills, you're paying for my expertise. So, if you have a question, just ask!
Ready to start planning the outstanding downtown Harrisburg high school senior portraits your teen deserves? Contact Karissa Zimmer Photography today.