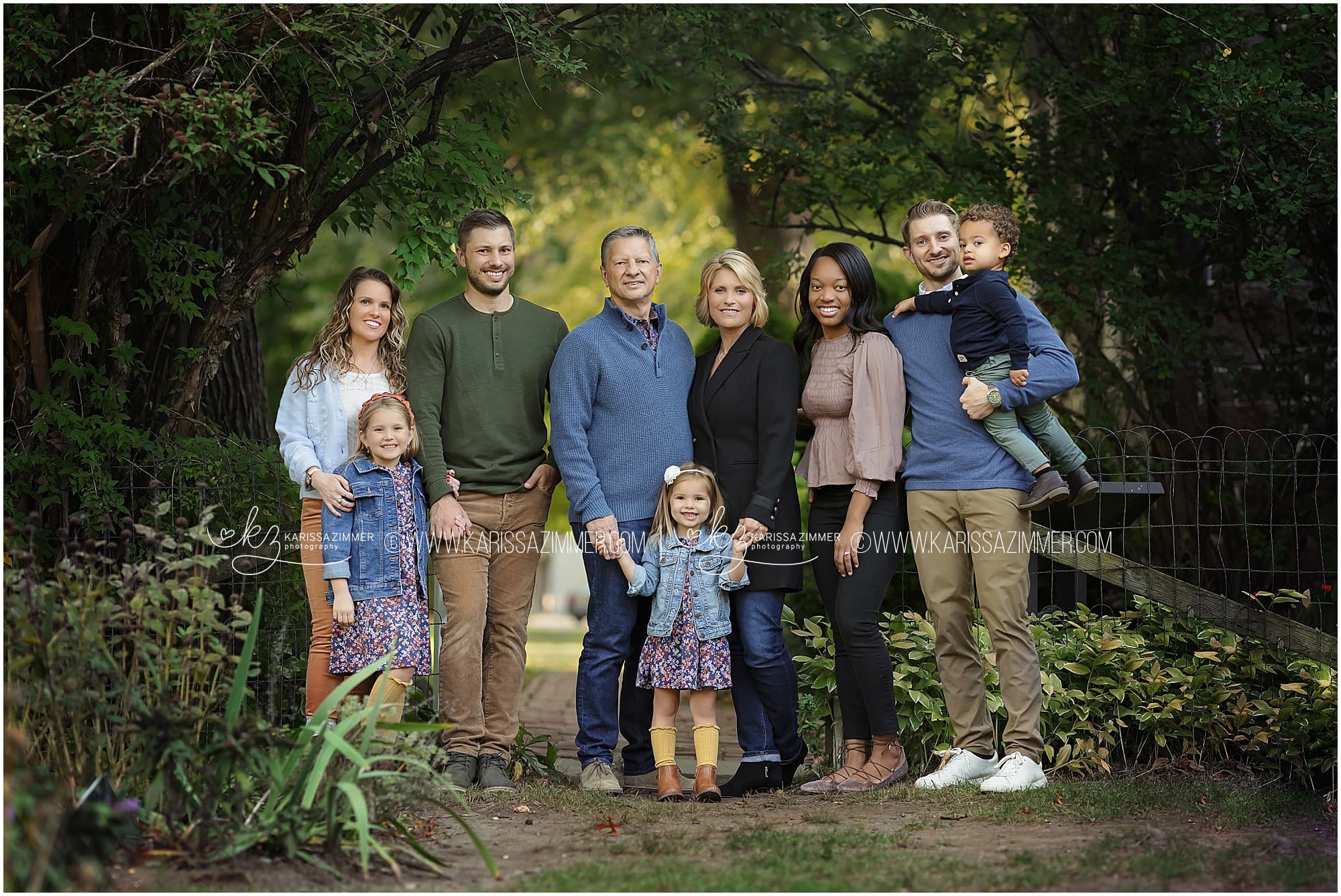 This is a popular time of year for Mechanicsburg family photo sessions in the outdoors. We have all the stunning colors of fall, families are getting new portraits to use on their Christmas cards, and the weather isn't yet so cold that it's too uncomfortable to get great portraits.
If you have an outdoor family photo session on the schedule, what should you bring to make the experience and the portraits even better? I help every family strategize and create their packing list so they know what to bring. From a seasoned Mechanicsburg family photographer, add these items to your packing list:
A change of clothes for each person (kids have a knack for getting messy at inconvenient times!)
Layers like scarves, jackets, wraps, and blankets that coordinate with your wardrobe color scheme
Snacks and drinks to keep your kids comfortable (be sure to choose items that aren't messy or won't stain, like water, pretzels, and goldfish crackers
Tissues and wet wipes
A favorite toy, book, or other item for each child in case we need to cheer them up or use it to coax them to smile
Makeup in case you need a mid-session touch-up
Items to enjoy the outdoors! We often take outdoor portraits at parks, so you may want to stick around after the session to enjoy the park for a while with the kids
Accessory options – if you're not sure what jewelry or accessories to wear, bring them along and I'm happy to help you choose the ones that photograph best or work best with the color scheme
All the items above can help you enjoy a more relaxed portrait session and get photos you'll treasure even more. If you don't have a Mechanicsburg family photo session on the books yet and you're due for new portraits, contact Karissa Zimmer Photography today and let's chat.