In the midst of sleep deprivation and the constant cycle of feedings, your baby's first days might feel like an eternity in the moment. Trust me when I say, though, that this stage will be over in the blink of an eye, and you'll want every reminder of it that you can find. That's why you want your baby's newborn portraits to be perfect. It all starts with planning the best type of newborn photo session for you, so that brings us to this common question: should you book a Harrisburg PA lifestyle newborn photography or studio newborn photography session?
As a specialized newborn photographer, I've guided countless families through the journey of creating their timeless newborn portraits. I'm happy to help you understand the difference between these two types of newborn photo sessions and decide which one is best for you.
What Is Lifestyle Newborn Photography?
Lifestyle newborn photography is a unique type of newborn portrait session that's all about authenticity and candid moments. We take these photos within your home environment and, instead of traditional poses, we focus more on capturing genuine moments between you and your new bundle of joy.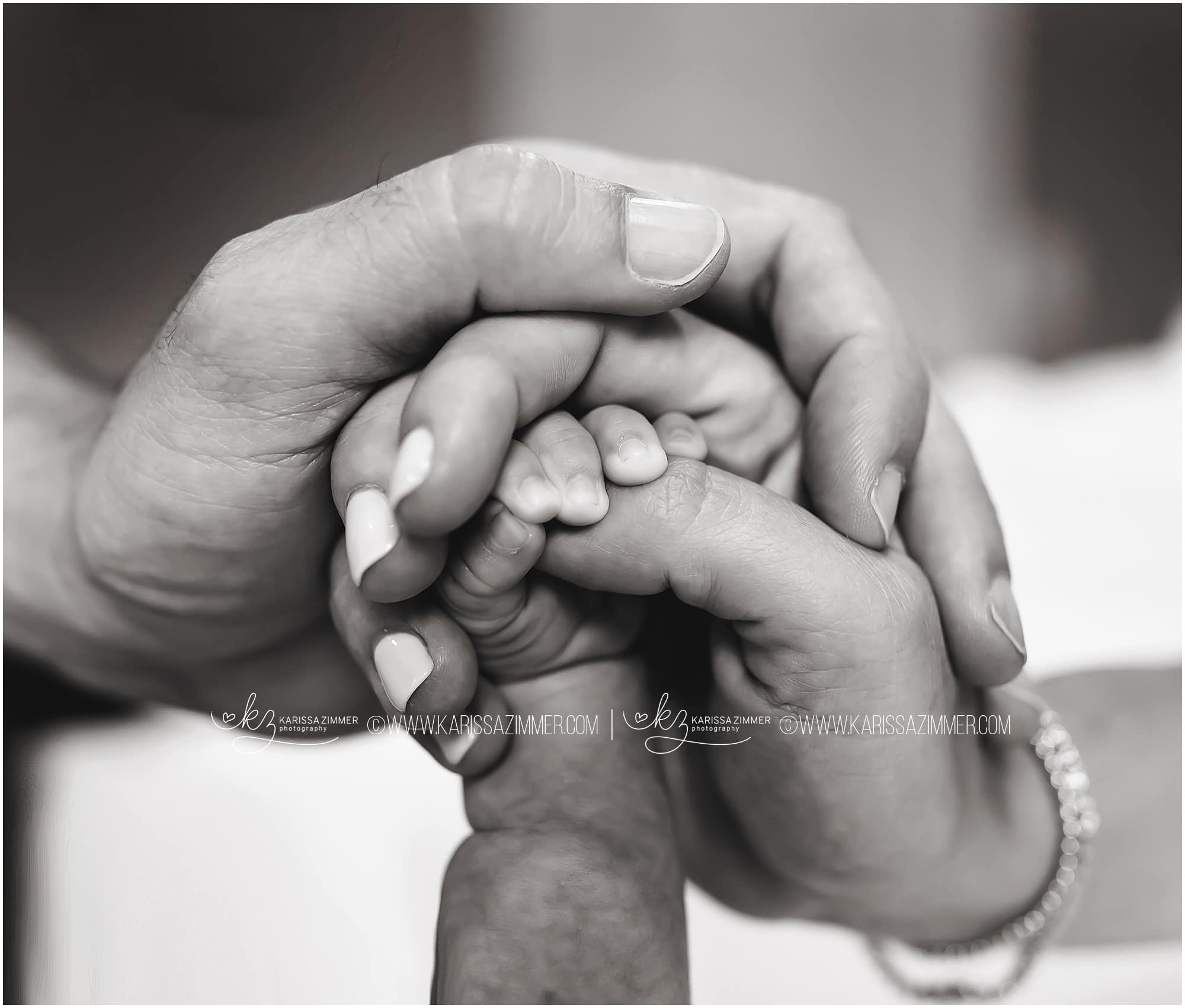 What's the Difference Between Lifestyle and Studio Newborn Photography?
Lifestyle photography and studio photography differ in the location of the photo shoot and in the content and feel. While a studio newborn portrait session takes place in our photography studio, a lifestyle portrait session takes place at your home – typically within your nursery but we can take advantage of other picturesque areas too.
In addition to this difference, studio newborn photos focus more on traditional poses, as your baby swaddled in a wrap on a cozy blanket background. A lifestyle photo session is meant to feel more like snapshots of your loving life with your new baby.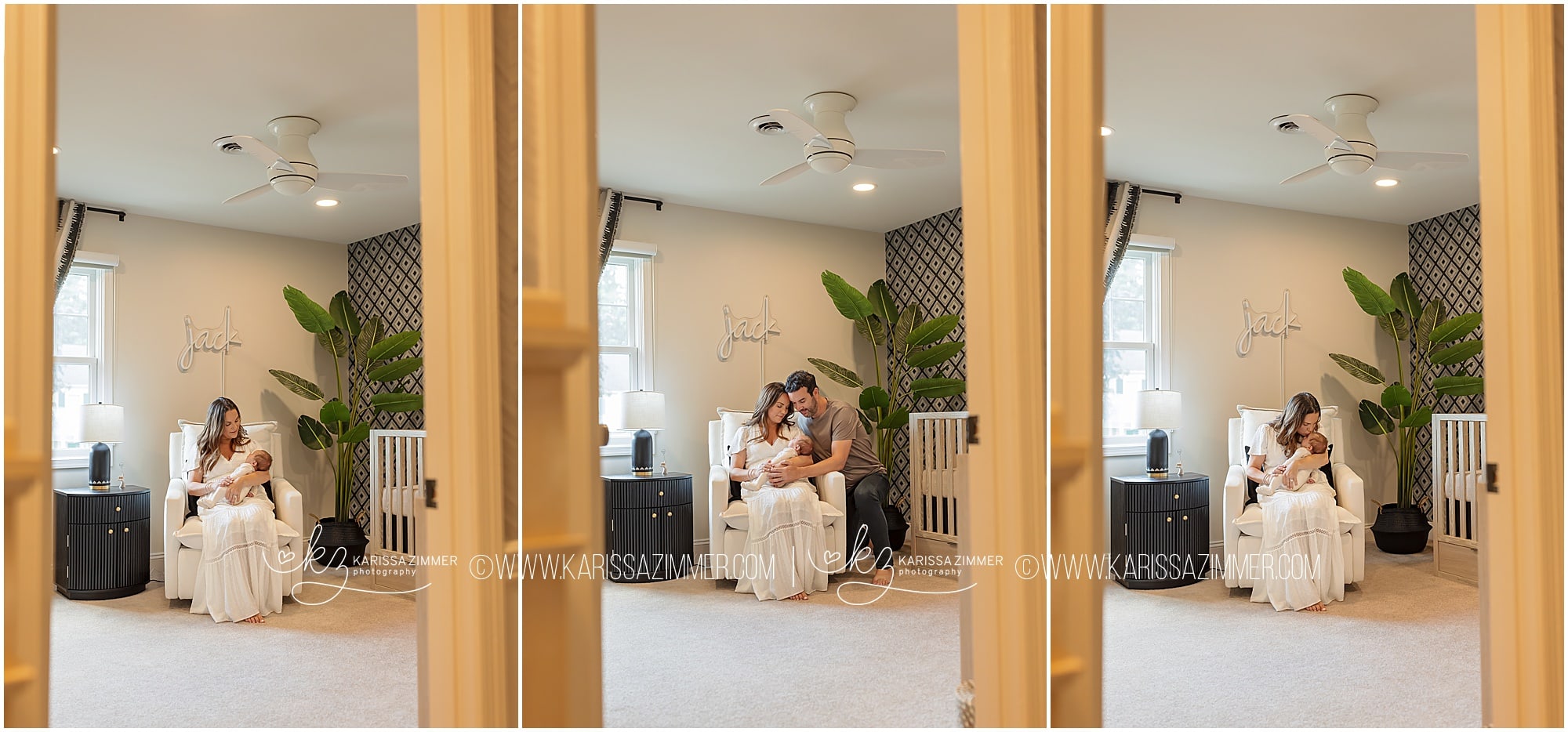 Benefits of Lifestyle Newborn Portraits
A Harrisburg PA lifestyle newborn photography session offers several unique benefits for growing families. First, these photos tend to feel more personalized because they have a backdrop no one can replicate: your home.
Second, they give you the convenience of staying at your own home. There's no need to pack up your baby and the million items they need like pacifiers and diapers. Third, in the years to come when you look back on your photos, they'll have the added joy of bringing back not only your baby's newborn days but all the memories you've made in that nursery ever since.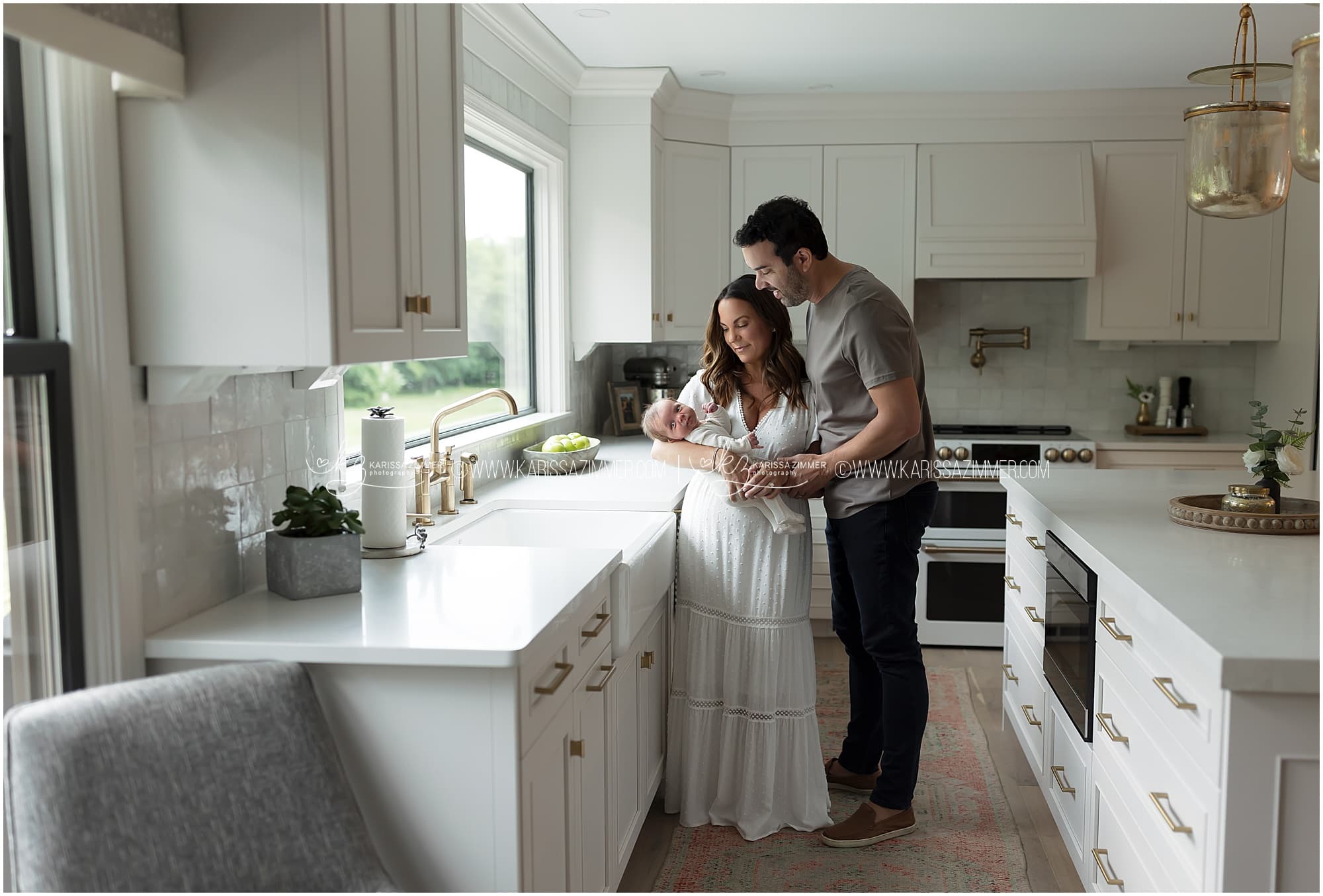 Benefits of Studio Newborn Portraits
While lifestyle newborn photography has its advantages, studio newborn photography does too. First, because you're coming to the studio, there's no need to worry about having your nursery picture-ready.
Second, studio portraits give your photographer complete control over the environment. My studio is set up to allow for completely customized lighting and other factors that make it easy to create the exact look you want. Third, while there's a limit to the equipment and items I can bring to a lifestyle photo session, my studio has everything we could need for your baby's portraits so it's an optimized set-up.
Another Option: Combining Lifestyle and Studio Newborn Photography
Can't decide between lifestyle and studio photography for your newborn? You can have both! I offer the option to book a studio newborn session as well as a lifestyle add-on session at your home.
In fact, if your baby has older siblings under age 5 and you want portraits of that special bond, it's best to keep the siblings at home during the studio session and book a sibling lifestyle add-on session. This way, you still get treasured lifestyle portraits and sibling portraits but you don't have the struggle of managing your kids during the studio session which can last up to six hours.
Studio session as primary newborn session & then lifestyle add-on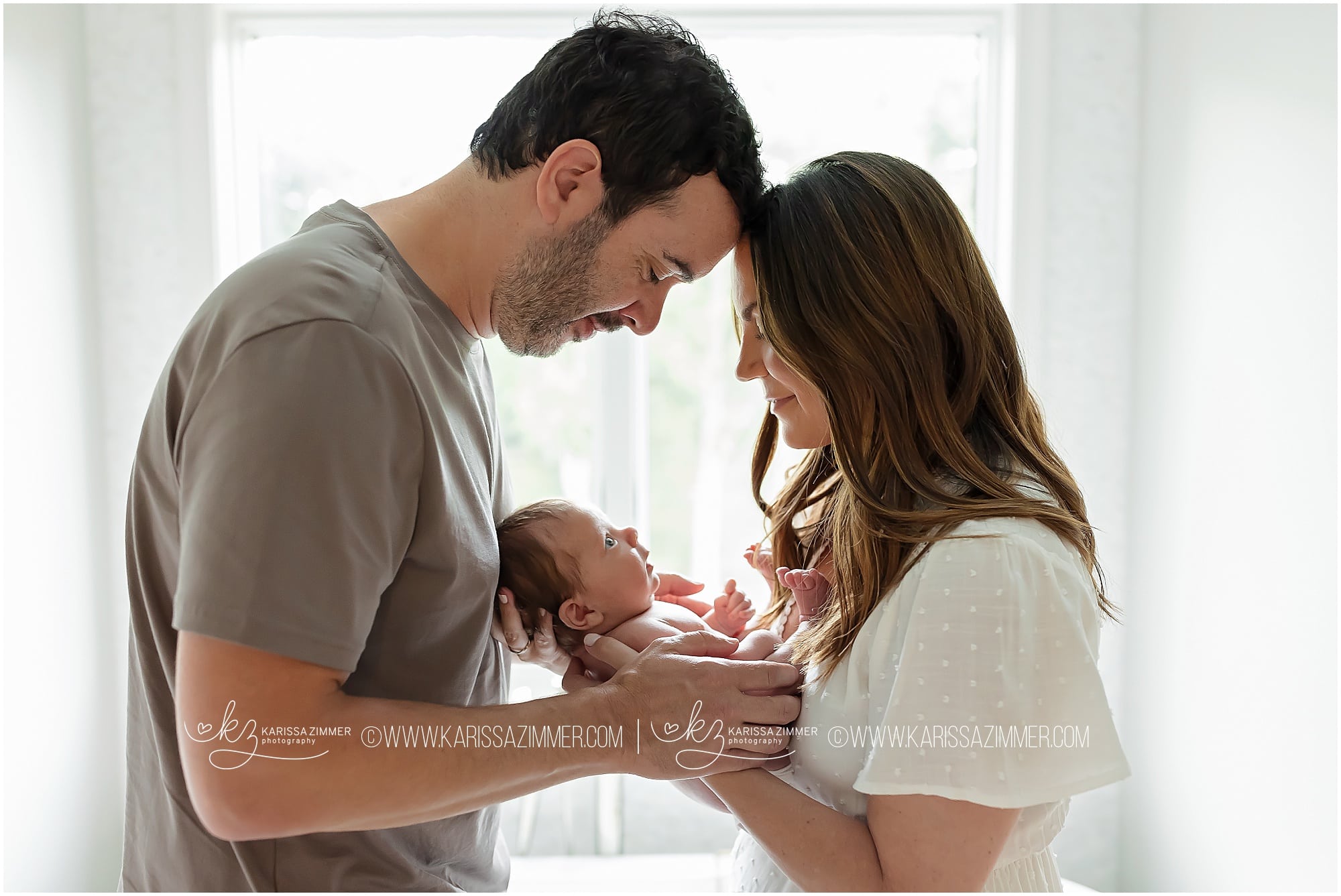 Scheduling Your Harrisburg PA Lifestyle Newborn Photography or Studio Newborn Photography
Your newborn portraits are all about creating one-of-a-kind heirlooms you and your family can cherish for generations, and that starts with choosing the perfect type of photo session to suit your family. Not sure which one is best for you? I can help! Contact my photography studio today to chat about your options and book your session.