Everything You Need to Know About a Newborn Session
When selecting a photographer, she will tell you everything you need to know about a newborn session! Every parent knows that kids grow up so fast. That's why having photos of your children at every stage of their life is so important, especially when they're newborns. Those images can help you remember years later just how small your little ones were.
As you're getting ready to welcome a new addition to your family, take time to consider booking a newborn session to capture this amazing moment in your life. Not sure what a newborn photo shoot is like? That's why I am here to help guide you through the process. I will teach you Everything You Need to Know About a Newborn Session!
How old should my little one be for the photo session?
The best age for a newborn session is under two weeks, although I find the "sweet spot to be between days 7-10 of life. At that age, babies still spend a majority of their time sleeping and are easier to pose in those curled up positions everyone loves! When you're scheduling your session, keep in mind that your newborn will grow VERY quickly and will look completely different at one month than they did at birth. As they grow, they'll begin moving more. In those first few days they will be much more comfortable with posing, as well as less likely to remain asleep during the photo shoot.

When should I book my session?
The earlier you can book your newborn session, the better! I recommend having your session reserved before the third trimester approaches if possible. Session times fill up fast, and since you only have a limited window of time in which to get the photos taken before baby gets too big, you want to be sure that your photographer is available.

What if my baby arrives earlier than expected?
Every newborn photographer knows that babies arrive when they're ready. With that in mind, I book a very limited number of newborn sessions each month. This allows me to be flexible with early or late newborn arrivals. Once your session has been booked and reserved during your consultation, I will hold time around your scheduled session to make sure you and your little one get in for your photos.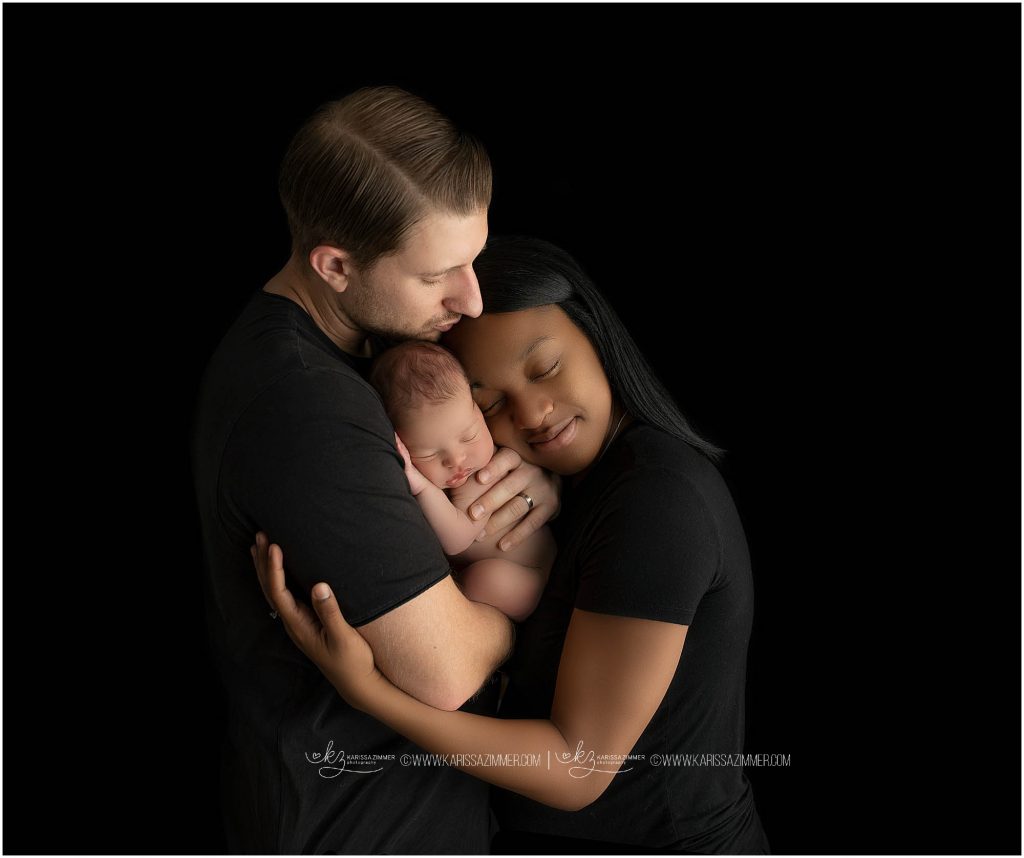 How long does a newborn session last?
Typically, a newborn photo shoot lasts several hours. If that sounds long, have no fear—you won't be in front of the camera the whole time! A majority of that time will be spent feeding and soothing your newborn for photos. Each and every baby is different. Therefore, each session will take a different length of time. There certainly is no rushing a newborn session!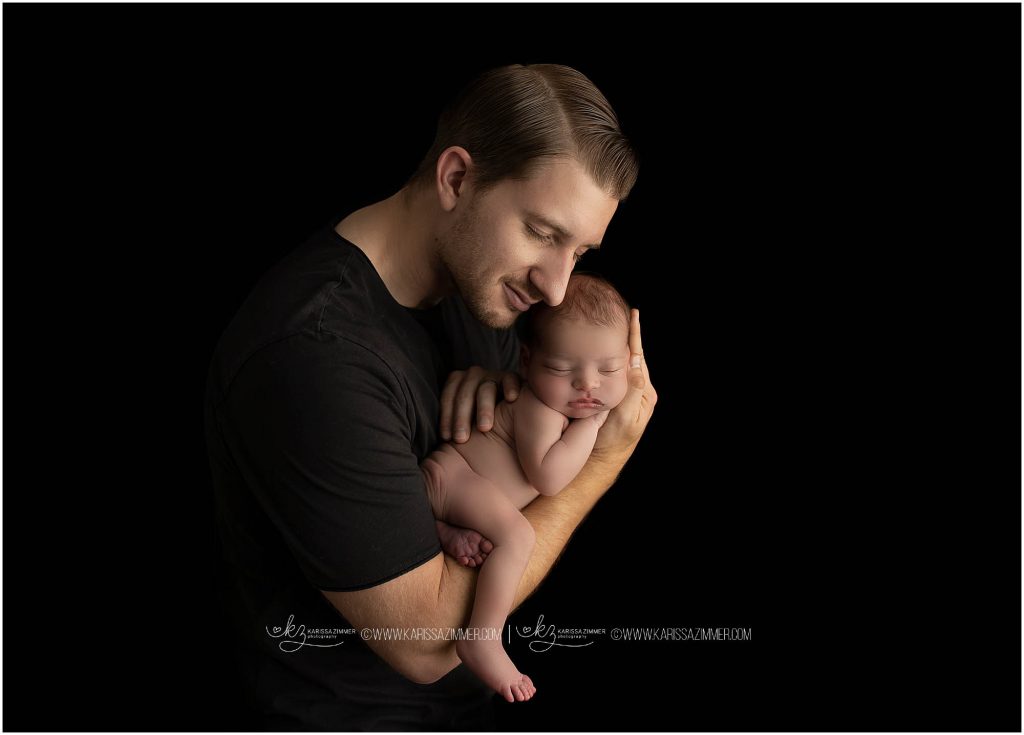 How should I dress my newborn for photos?
Most newborn photography involves nude and swaddle wrapped portraits of your little one—the better to capture those tiny fingers and toes and their precious soft skin! Dress your baby in clothes that are easy to take off and put back on and that are loose enough it won't leave marks on their skin.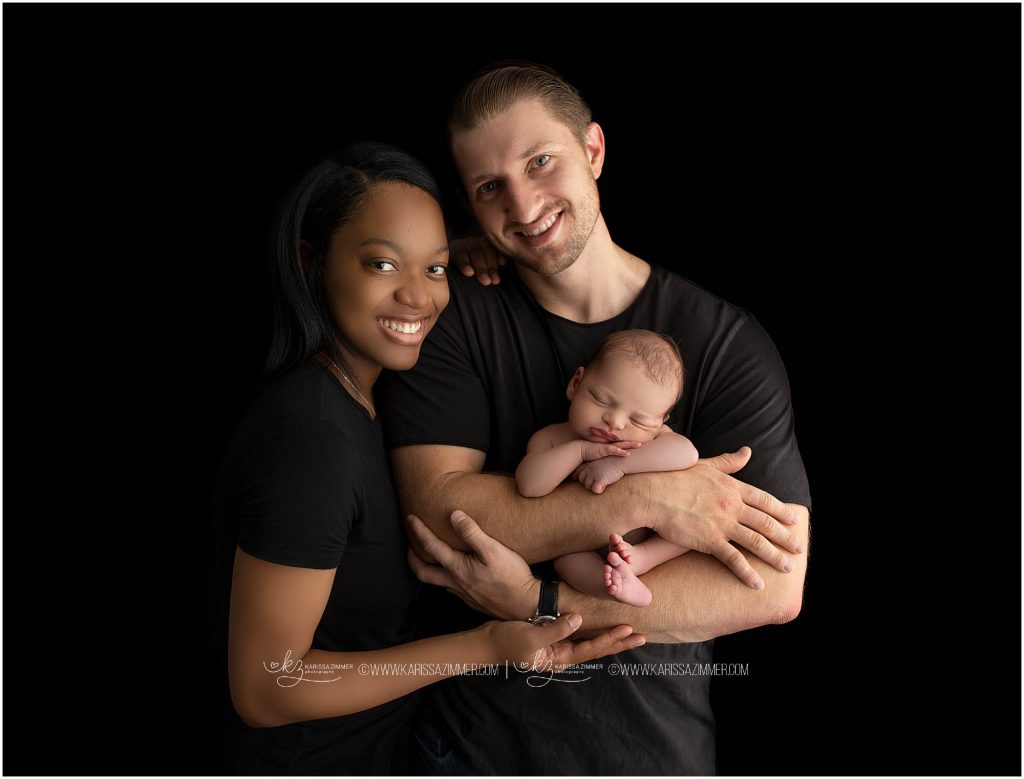 What should I bring to my newborn session?
This is one of the most common questions we hear, and that's because it's so important! You'll want to bring your whole diaper bag, of course. That means pacifiers, extra diapers and wipes, and formula and bottles, if you formula-feed. I alway suggest that you'll also want to bring a change of clothes for yourself because posing in photos with a naked baby can lead to messiness! All props, wraps, bonnets and accessories are conveniently provided and coordinated for your baby's session by yours truly!
Most importantly, ask me any questions you have about your session. And don't be nervous! It's my job to help you feel comfortable and get the images you want of this precious moment in the life of your family!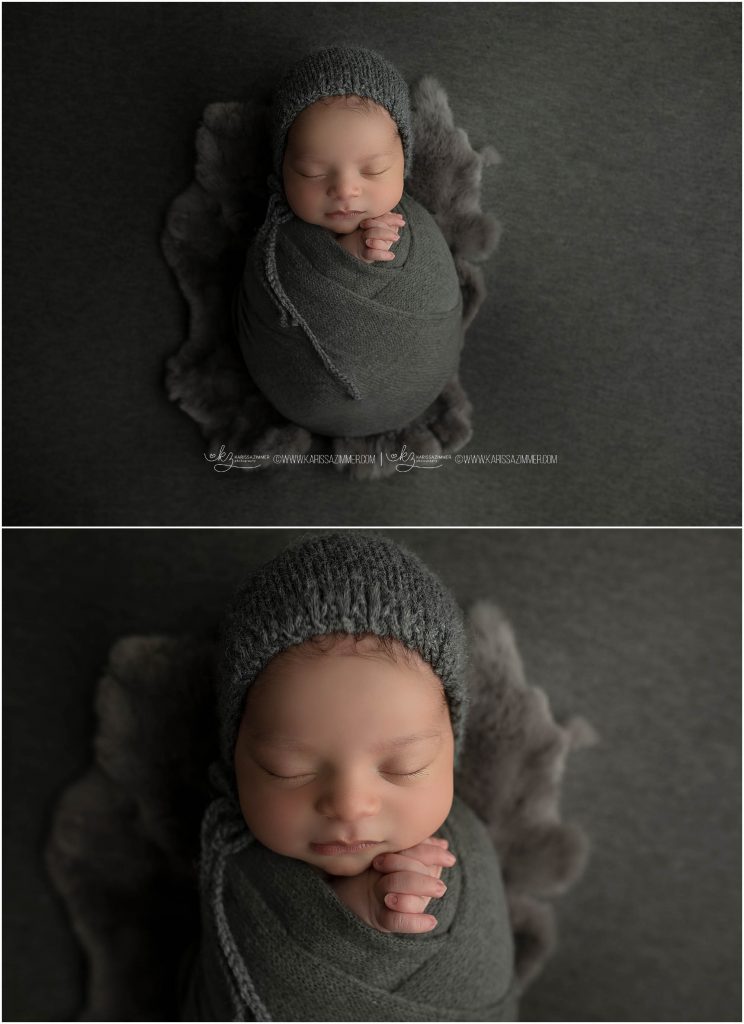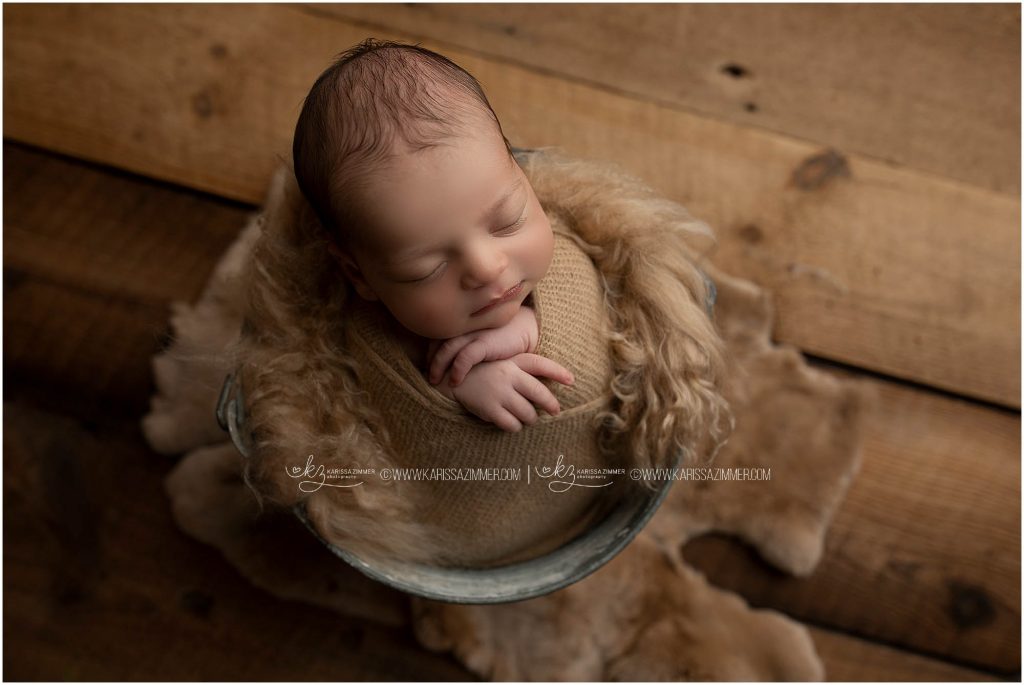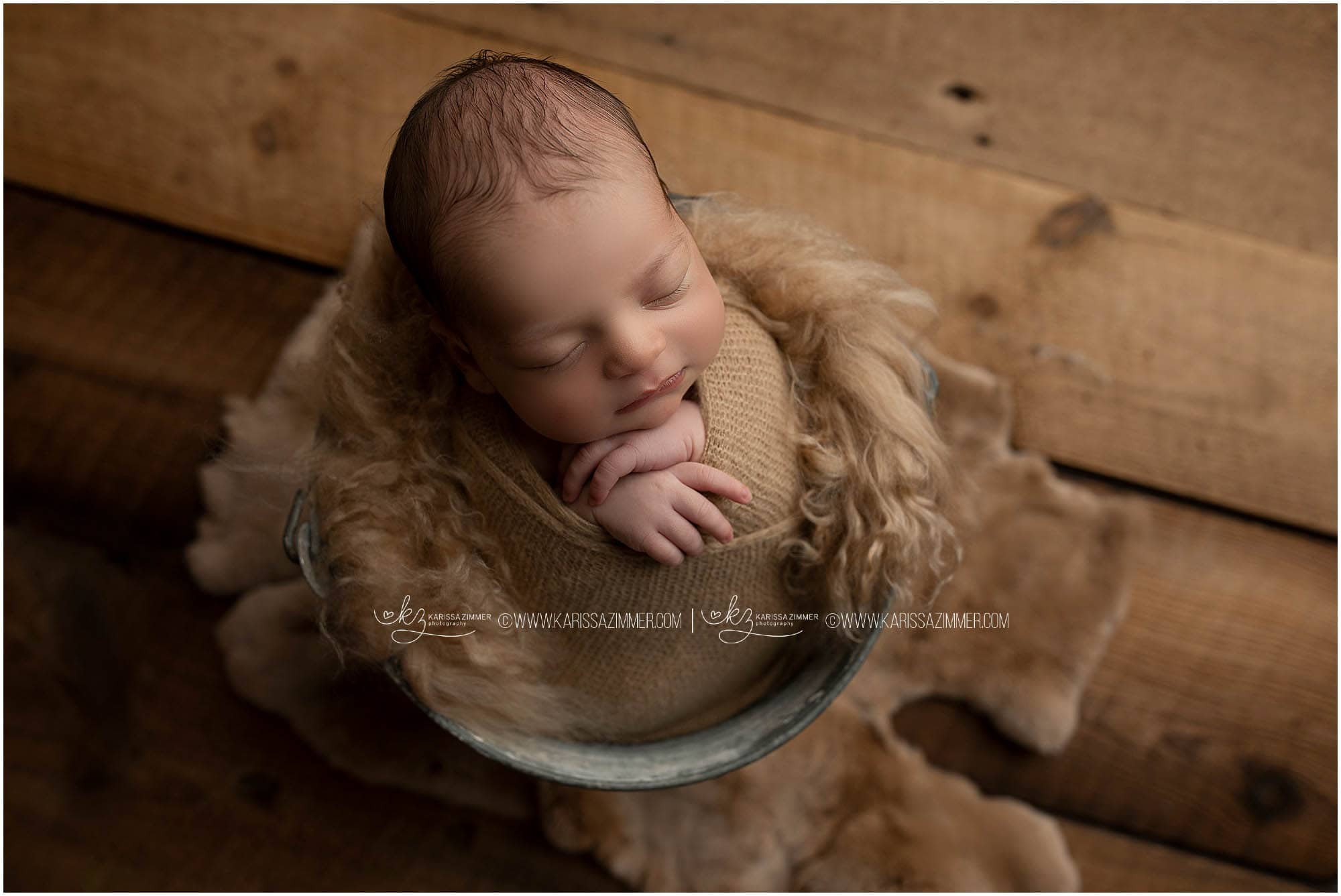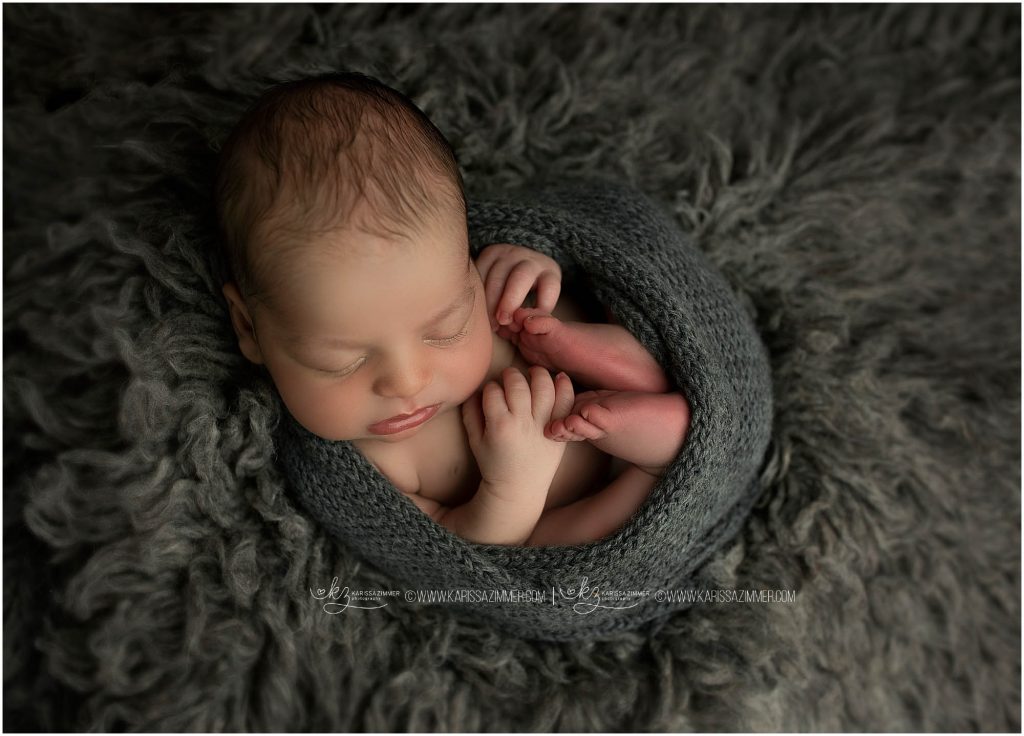 Hi & Welcome to Karissa Zimmer Photography! I am a full service photography studio and I am proud to photograph expecting parents, newborn babies, children, families and high school seniors throughout Central PA including Camp Hill, Mechanicsburg, Harrisburg and surrounding areas. My style is classic, timeless and forever. My goal for each session is for you to leave with family keepsakes that you and your family will enjoy and share for generations to come. I will create beautiful fine art albums, custom framing and wall art made just for you, your family and your home. Your special memories are forever and I am so blessed to be a part of each and every one of my client's lives.