When you become a parent, there's a whole new baby world to learn. You're trying to figure out everything you need to know about your child's health, how to make them happy, and how to enjoy this stage of life. You're learning it as you go, and I've been there with you! One of the many parts of baby parenthood for new parents to figure out is baby photography. As a Mechanicsburg baby photographer, I can help.
What photo sessions should you schedule for your baby? What are the key milestones you need to capture? I'm happy to guide you through this world. For starters, I've created a basic guide to the top types of baby photo sessions to help you understand your options and what to expect.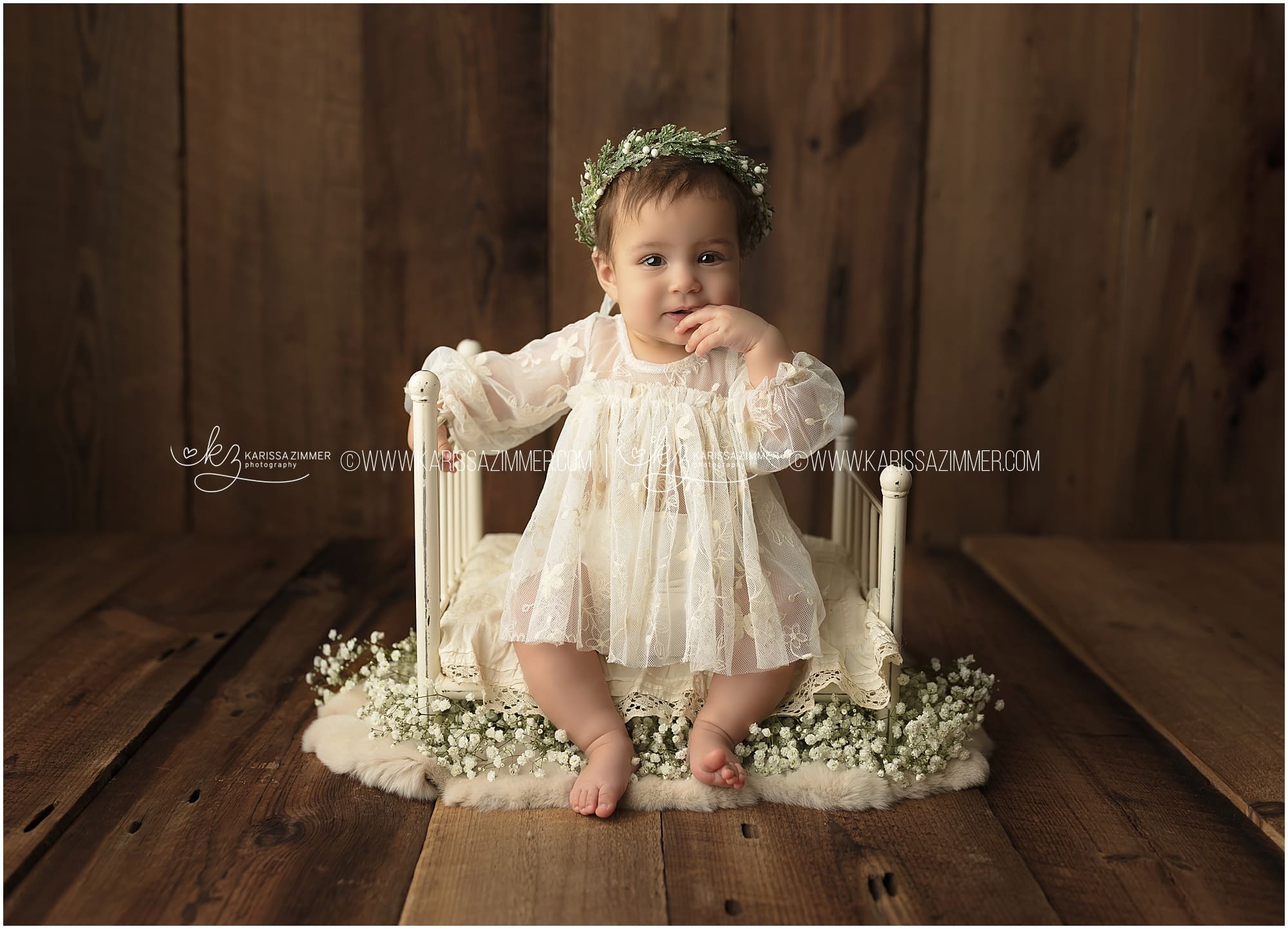 Newborn Photo Session
A newborn photography session is all about capturing the fleeting newborn stage when your baby is at their tiniest and newest. Technically, newborn sessions should take place in the first 14 days of your baby's life. Sometimes life gets in the way or your baby has a long hospital stay and the session doesn't happen within 14 days, but we aim for as close to that timeframe as we can.
Your newborn session is often several hours long because we're on the baby's timeline. We take most of the photos while they sleep, so when they wake up and need to be fed, changed, or soothed, we take a break. This is also a relaxed session for you, proud parent, because I can take care of everything while you sit back and relax.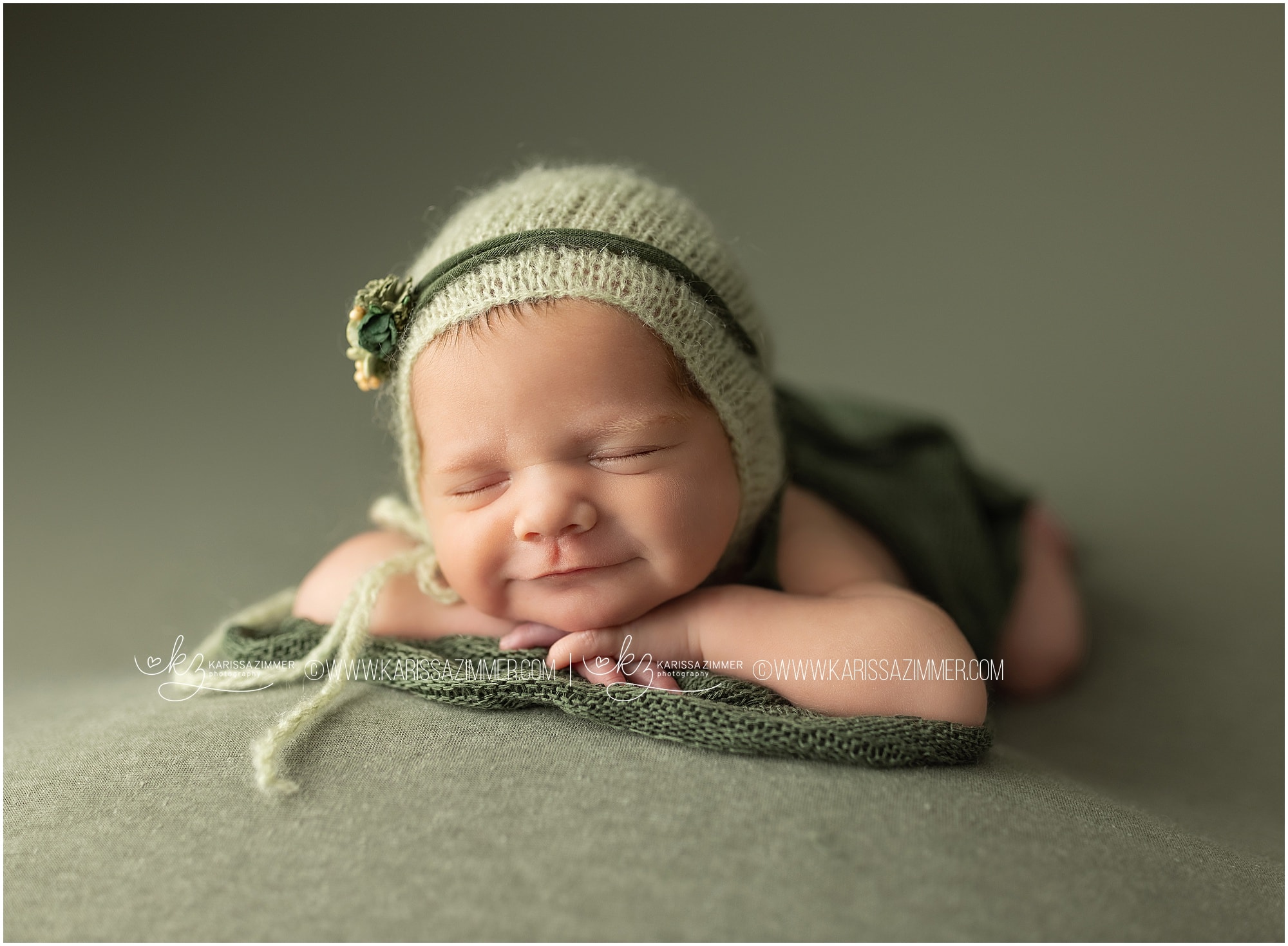 Sitter Session with a Mechanicsburg Baby Photographer
A sitter session is a photo session when your baby is comfortably able to sit up on their own – usually around 6-9 months. This is a popular photo opportunity for a few reasons.
First, your baby is able to sit up and give us adorable smiles but they aren't yet walking so they're easier to keep in one place. Second, we get to highlight your baby's new skill and show it off so you'll have mementos of these proud moments forever. Third, your baby is starting to show the first hints of their personality, so we get to put their precious little quirks front and center.
One-Year Session/Cake Smash Session
Your baby's first birthday is an incredible milestone, and there's no better way to celebrate than to preserve this exciting moment! That's what a one-year photo session, first birthday photo session, or cake smash session does.
The cake smash is a tradition for one-year baby photos. Your baby gets to dig into a birthday cake and get messy like babies do, and we capture all the gooey fun on camera.
Keep in mind that one-year photography sessions tend to be hands-on for you as a parent. Kids at this age are very mobile and energetic, and as much as we all love to see that fun, vibrant spirit on camera, it does mean I'll need your help to keep them in place and happy.
Milestone Photo Sessions with a Mechanicsburg Baby Photographer
Milestone photo sessions are less specific than most other baby photography sessions because you can do them at any point you want. While newborn, sitter, and one-year sessions are designed for precise times of your baby's life, you can opt for a milestone photo session for any milestone.
For example, many families like to have a photo story of their baby's first year, so they schedule a newborn session, 3-month milestone session, 6-month sitter session, 9-month milestone session, and one-year session.
You could even make milestone sessions more personal and use them to celebrate unique achievements or landmarks in your baby's life. For example, you could do a milestone session to celebrate the last of a series of surgeries to repair a congenital health condition, or to celebrate your baby's first steps or first word.
Navigating the World of Baby Photos with Your Mechanicsburg Baby Photographer
My hope is that you now feel more informed and comfortable with baby photography and the sessions you can choose to preserve memories of your baby's first year. Remember, you can choose as many or as few photo sessions as you want – there are no rules and it's all about giving yourself the gift of these memories! A trusted Mechanicsburg baby photographer like myself can guide you along the way.