You've made it through your baby's first year! How do you celebrate? Why not with a cake smash photo session? For several reasons, a baby boy cake smash session in Mechanicsburg is a gift that just keeps giving, a birthday celebration you and your family will treasure.
Celebrate a Special Occasion
Your baby's first birthday is a major milestone! It's the first of many birthdays you'll have with them and it's a time to reflect on all the amazing ways they have changed in a year. A photo session isn't just a birthday celebration, it's a birthday celebration that will last forever because the portraits will be a lifelong memento.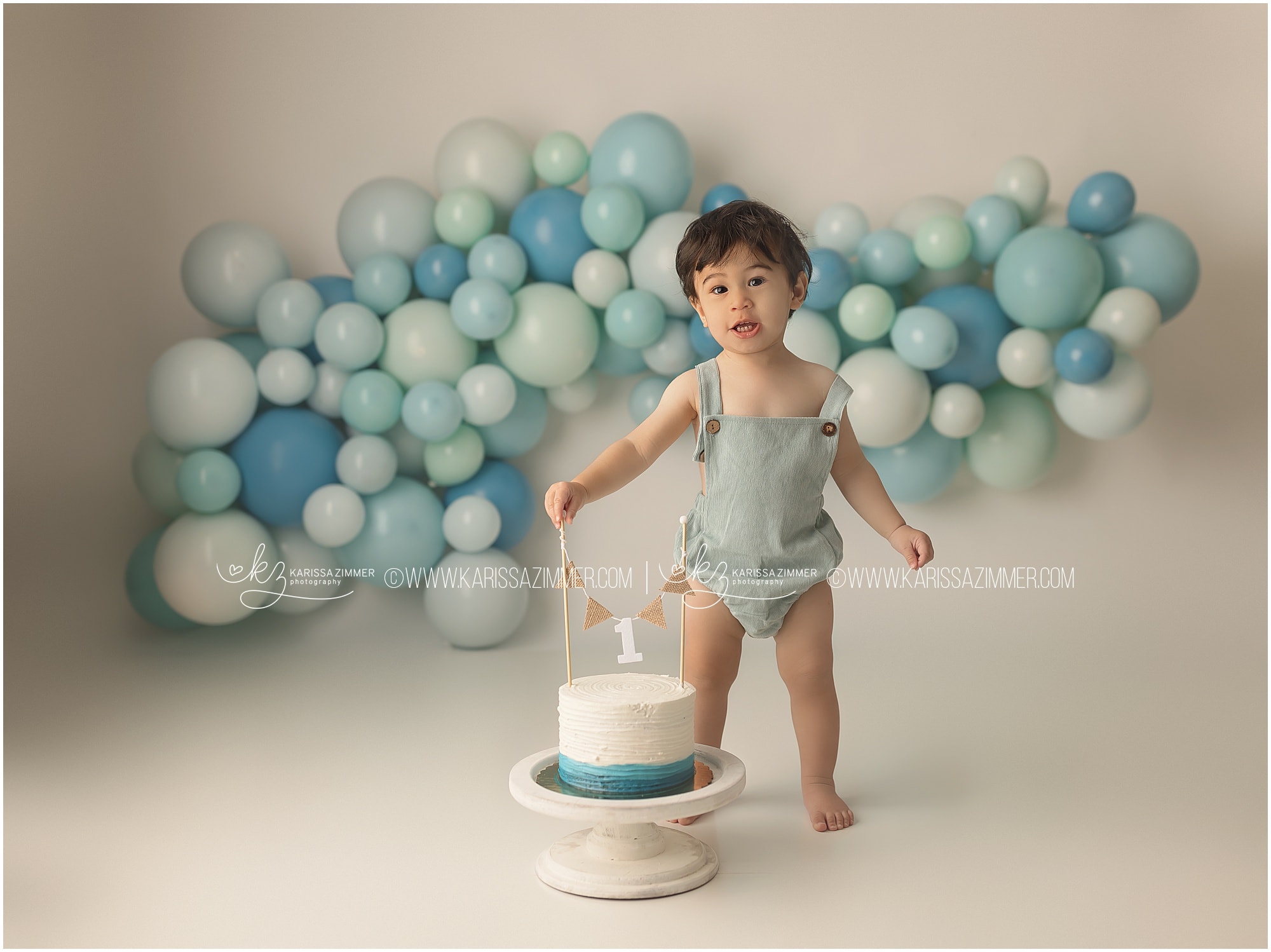 Enjoy the Fun, Unique Tradition of a Baby Boy Cake Smash Session in Mechanicsburg
Cake smashes are a hollowed first birthday tradition, and your baby deserves to be part of the fun! As much fun as it is to do a cake smash at your baby's birthday party, it can be tough to get good pictures of the experience in this setting. A cake smash session gives you the best of both worlds: you can have professional portraits of this fun tradition, but during your baby's party, you can relax and enjoy the experience.
Complete the Picture of Your Baby's First Year
Getting pictures of your baby's most monumental milestones in their first year is something you'll always be grateful for as a parent. A cake smash photo session is the perfect way to complete that picture, creating a compilation of portraits from this incredible year in your family's life.
Celebrating Your Little Guy with a Baby Boy Cake Smash Session in Mechanicsburg
If your little boy is turning one year old, a cake smash session is a unique way to celebrate this once-in-a-lifetime occasion. If you're in the Mechanicsburg area, contact Karissa Zimmer Photography today and let's start planning this beautiful occasion together.